A Le Center man accused of stabbing his father to death has been declared incompetent and unable to stand trial.
Hardy Robert Wills-Traxler, 26, was charged in Le Sueur County District Court with second-degree murder and first-degree arson in January following the Jan. 24 death of his father, Bruce Alan Traxler, 64, also of Le Center.
The criminal case was suspended on April 2 when the court ruled that Wills-Traxler was mentally ill and incapable of understanding the criminal proceedings based on an examination of the defendant. Neither the prosecution, represented by Assistant Attorney General Daniel Vlieger, nor the defense, represented by attorneys Richard Ohlenberg and Sarah Perlmutter, objected to the findings of the examination.
Due to the finding, Judge Patrick Brien ordered the case be suspended until Wills-Traxler is capable of participating in his own defense. A review hearing has been set for Oct. 8, and Wills-Traxler was referred to a civil commitment proceeding.
If Wills-Traxler meets the criteria for a civil commitment, he will be transported to a mental health facility, and his competency will be reviewed by the head of the institution at least once every six months. If he does not meet the criteria, Wills-Traxler will continue to be held at the Le Sueur County jail.
Wills-Traxler was first taken into custody by police after his father's body was discovered by firefighters responding to a shed fire at 37722 Hunting Preserve Lane, Le Center at approximately 7:15 a.m Jan. 24. The shed, found engulfed in flames, was reportedly the shared residence of Traxler and Wills-Traxler. At approximately 8:45 a.m., firefighters reportedly found Traxler's remains on the floor near an interior window.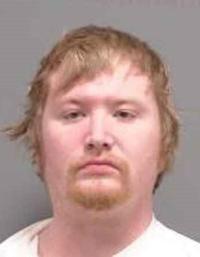 The father and son reportedly lived together at the shed, but a witness told investigators that the two had not been getting along. That person also told law enforcement of fresh tire tracks leaving the scene of the fire where Wills-Traxler allegedly parked his car. Wills-Traxler was not at the scene when investigators arrived, and a 2007 gold Toyota sedan registered in Traxler's name was also missing.
At approximately 8:50 a.m., investigators received a tip from Mankato Police that a man matching Wills-Traxler's description, driving a Toyota sedan, had told someone in the Mankato area that "he killed his father."
By early afternoon, the Watonwan County Sheriff's Office reported that a group of snowmobilers talked to man identified as Wills-Traxler. The snowmobilers reportedly told police that Wills-Traxler was in possession of a knife, referenced the Bible and told them that "he killed his father."
He was arrested by the Blue Earth County Sheriff's Office shortly after, following a traffic stop near the junction of Hwy. 169 and Hwy. 60 and taken to the Le Sueur County jail.
Investigators reported that Wills-Traxler admitted to the murder in an interview with police. Wills-Traxler allegedly told police that the night before the fire he and his father were talking, but Traxler would not go to sleep. Wills-Traxler said his father just stared at him, so he reportedly stared back at Traxler.
The two reportedly began to argue, and Wills-Traxler told investigators he was scared and grabbed a knife. He told his father that he wasn't scared of him, but the argument became physical. Traxler then hit his son on the shoulder, according to Wills-Traxler, and Wills-Traxler said he responded by stabbing him with the knife multiple times. He said that he stabbed his father in the heart and reportedly commented that "it was weird."
Traxler fell unconscious after the stabbing, according to the report, and Wills-Traxler said he "was just gone."