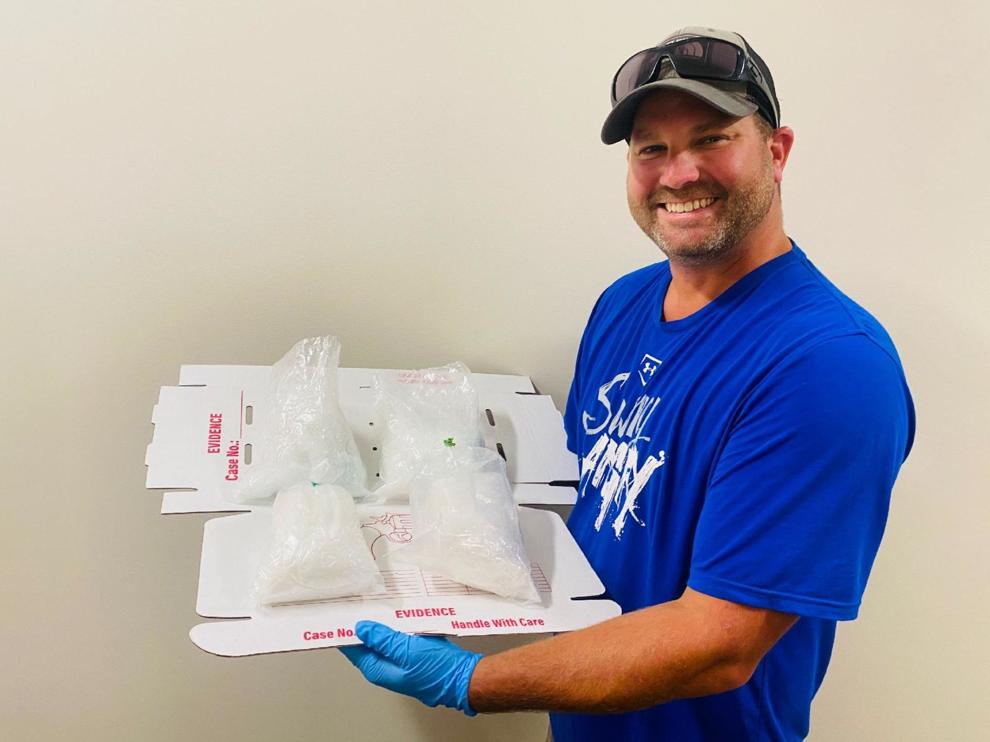 The Cannon River Drug and Violent Offenders Task Force is kicking off the year 2022 with a change in leadership.
Since 2017, the task force has held joint jurisdiction in Rice and Le Sueur counties with a focus on busting mid- and high-level drug dealers in Rice and Le Sueur counties. But the recent promotion of Le Sueur County Sheriff's Deputy Scott O'Brien to the position of task force commander marks the first time a member of Le Sueur County was placed in charge of the agency.
O'Brien succeeded Rice County Sheriff's Office Administrative Sgt. Paul LaRoche as CRDVOTF Commander Dec. 27. He's the third commander in the agency's history, preceded by LaRoche and Faribault Police Capt. Dave Dillon.
Upon his exit from the commandership, LaRoche expressed confidence in O'Brien's ability to lead the team. O'Brien was a task force agent for four years from 2017, when Le Sueur County first joined the CRDVOTF until 2020. He was promoted to a team lead for about five months until his term expired.
"Proactively investigating drug crimes reduces all other crimes in the community. I think it's a good thing we're involved in this, and I'm happy to be part of it again," said O'Brien. "They asked me to be the commander, and I was more than happy to do that."
O'Brien has spent the entirety of his law enforcement career with Le Sueur County. He was hired as a jailer in Le Sueur County in 2005, right after graduating from Minnesota State University, Mankato with a bachelor's degree in law enforcement. He became a dispatcher and later a deputy with the Le Sueur County Sheriff's Office.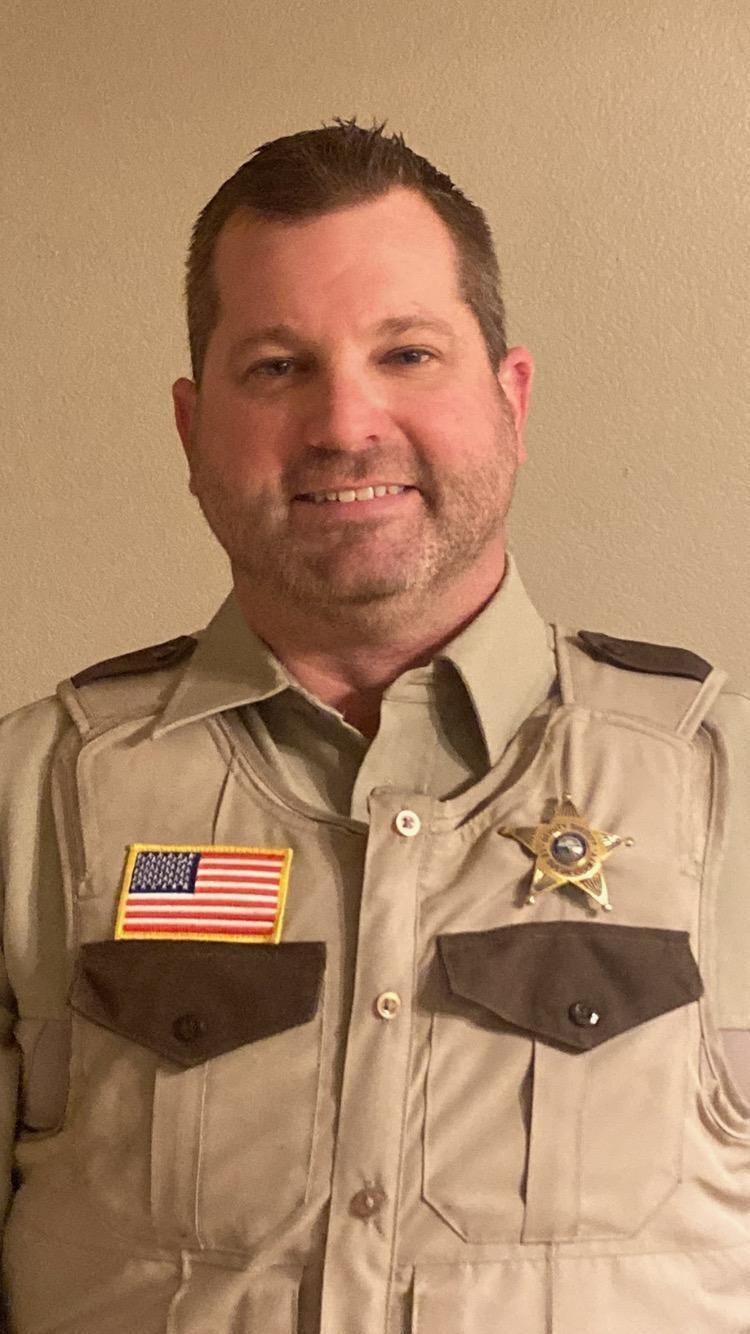 Before joining the CRDVOTF, O'Brien wasn't involved in drug investigations. But he quickly became familiar with the local drug trade while out on patrol.
"I would have an idea of who the drug dealers were, conduct traffic stops, have drug arrests and then I would try to figure out where it's coming from and where it's going and pass that along to our narcotics investigators," said O'Brien. "That's your first step before you move up, because that's where 95% of our drug cases start."
In his time as a narcotics investigator with the task force, O'Brien was involved in undercover operations, writing hundreds of search warrants, arranging around 100 controlled buys of illegal drugs, operating drones and investigating high level dealers linked to Le Sueur and Rice counties. He took his experience back to the Le Sueur County Sheriff's Office where he was promoted to general investigations over the past year.
"I think [the Cannon River Drug and Violent Offender Task Force] is one of the best things our county has done with Rice County. To be able to have multiple agents as a group, I believe the impact of the task force has reduced all types of crime," said O'Brien. "When you have drug crimes, they're often linked to your thefts, your burglaries, your assaults and other types of financial crimes. If we can reduce the number of drugs coming into our communities it really does deter crime all across the board."
O'Brien was also involved in major drug seizures, including a 70-pound meth bust by Cannon River and the Minnesota River Valley Drug Task Force in 2019. It was the second largest bust in the task force's history.
Methamphetamine dealers continue to have a large presence in Le Sueur County. O'Brien said the drug has been one of the most prolific narcotics in the area throughout his law enforcement career.
"[Meth] has become very cheap. We need to keep targeting those drug dealers," said O'Brien. "Opiates are obviously a huge deal; we're having problems with overdoses — prescription pills that look like prescription pills that really contain fentanyl, which is causing a lot of overdose deaths in all ages."
Fentanyl is frequently disguised in the local drug markets as oxycodone and Xanax, said O'Brien. Outside of tackling drug dealers, the task force also places an emphasis on education programs emphasizing the dangers of illegal drugs to youth and talking to parents, local businesses and the community about how to identify illicit substances.
"With the schools and parents, a lot of people will ask, 'What should we be looking for? How does my kid get his hands on these? Where would he hide it? How do I know if they're real or fake?'" said O'Brien. "People reach out to us and we schedule a place to go and do a presentation to inform the public on the drug traffic."