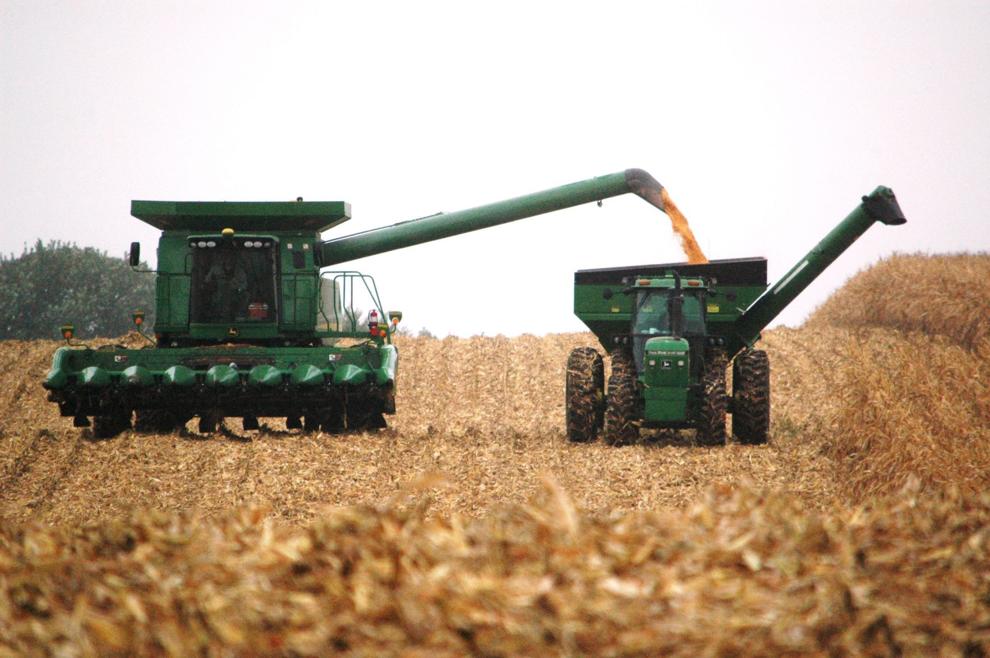 Between the passage of a $1.9 trillion federal stimulus bill and a new push for a $2 trillion infrastructure plan by the administration of President Joe Biden, Sen. Amy Klobuchar, D-MN, talked with leaders from Le Sueur, Sibley and Martin counties to discuss local issues and what they wanted to see in upcoming legislation.
Minnesota counties are expecting an influx of federal dollars after the passage of the American Rescue Plan Act. The bill allocates $65.1 billion in direct aid to counties across the nation. Klobuchar told county commissioners on Friday that Le Sueur County would receive around $5.6 million, Sibley County would gain $2.8 million and Martin County would see $3.8 million and that the dollars would be flexible.
"It's just general economic activity that you have to respond to that are issues," said Klobuchar. "Lost or delayed tax revenues, which was a big deal, because it allows you to look backwards at what those were, supporting essential workers, and that's everything from equipment on, and of course funding infrastructure projects."
Le Sueur County Commissioner Steve Rohlfing told the senator about the county's recent investments in broadband with CARES Act dollars. More than $1 million in federal funding was spent by the county last year, partnering with MetroNet to build out a fiber optic network and with Netwave Broadband to construct wireless towers in under-served areas. The commissioner hoped that some of the stimulus dollars could be used to expand broadband coverage in Le Sueur County even further.
Klobuchar responded that the county would have flexibility in how it spends the money. She also indicated the county could see more dollars for broadband through infrastructure bills being proposed by President Joe Biden and Senate Republicans.
The $2 trillion proposal pushed by the Biden administration would spend $100 billion on broadband infrastructure with the goal of connecting all Americans to high speed internet. A gang of 10 Republican senators has offered a slimmer $568 billion plan that would include $65 billion for broadband infrastructure spending.
"Whatever happens, I think we all know there is going to be a bigger investment in infrastructure," said Klobuchar.
Along with promoting broadband, Commissioner Rohlfing said that maintaining access to telehealth services was a priority for Le Sueur County. The service has been essential for serving the mental health needs of the county, said Rohlfing. But the commissioner worried that restrictions on telemedicine could tighten if rules reverted back to their pre-pandemic status.
"It's working, and we don't want that to go away now," said Rohlfing. "COVID really, like it or not, created new avenues that we didn't know about. The biggest piece is the mental health piece. Our social workers interact virtually and that seems to be working."
Christian Lilienthal, a commissioner for the neighboring Sibley County, spoke on the issues facing crop and livestock producers. With construction costs rising, Lillenthal requested that federal dollars assist the building of the Ag Innovation Campus in Crookston, Minnesota. The soybean crush plant is intended to increase the value of soybean production in Minnesota.
Lillenthal also wanted farm inheritances exempt from a proposed capital gains tax. Biden intends to fund a proposed $1.8 trillion in investments and tax credits targeted at children and families with tax hikes on high income earners. This includes raising the capital gains tax rate to 39.6% for households that make more than $1 million.
But the Biden administration said family owned businesses and farms would be protected from the higher capital gains tax rate. Though it's still unclear these protections would be applied to farm owners.
"Almost everyone in the county has land that they've been improving and paying taxes on," said Christian. "At one point, in every generation, it gets passed on to a child or a grandchild, and they always have to pony up for some capital gains tax on it … I'm really pleased they announced farmers operate differently."