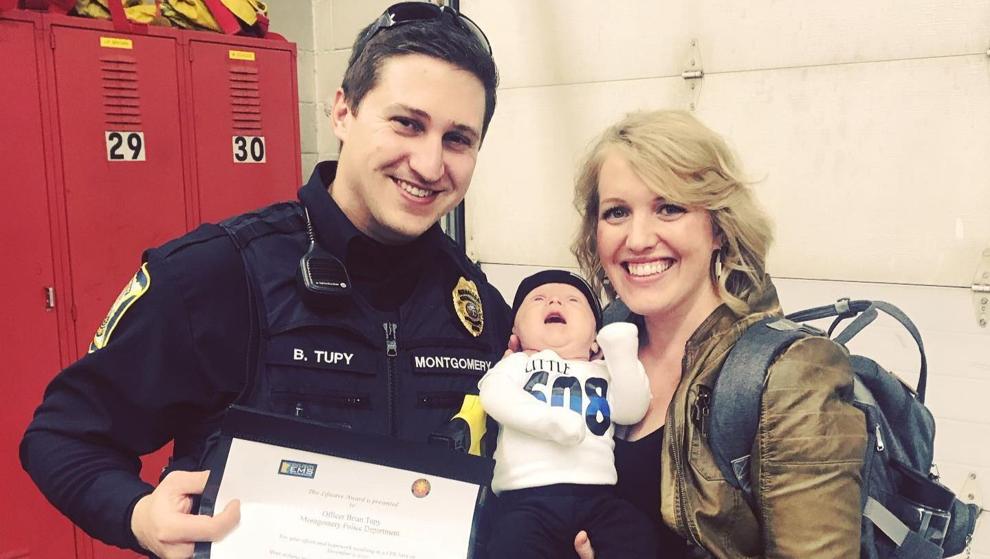 Montgomery Police Officer Bryan Charles Tupy wanted nothing more than to keep his community safe.
His career in law enforcement, which began with the Le Sueur County Sheriff's Officer and the Le Center Police Department, and included a three year-tenure as a New Prague firefighter, was unexpectedly cut short on July 26. Tupy died suddenly at the age of 31 in his Jordan home due to a still-unknown cause.
Though his life was tragically brief, Tupy's infectious enthusiasm and passion for law enforcement will forever stay with his family, friends and the Le Sueur County community.
Law enforcement became Tupy's vocation, but his first love was conservation. After graduating from New Prague High School, Tupy attained a bachelor's in Fish and Wildlife Biology from the University of North Dakota and began his career as a marine biologist for NOAA (National Oceanic and Atmospheric Administration) . There, he worked on Alaskan fishing boats on the Bering Sea.
When he returned to Minnesota, Tupy took up law enforcement as a stepping stone to become a conservation officer for the DNR.
Tupy's path changed as he found a new calling in police work. Impassioned by the opportunity to protect the community, he dove headfirst into his law enforcement career.
"He loved just being a part of the community, he loved that it was a job you never knew what was coming," said Tupy's wife, Annalee Koonst.
"He enjoyed being that person you would call in your worst moments and when people needed help in times of trouble, he loved being that person that could help and respond."
The Montgomery officer also had a strong sense of justice. He was driven to keep illegal drugs off the streets, put criminals behind bars and create a safer community.
"What he liked most was keeping the city safe," said Montgomery Officer Jack Strand, Tupy's partner for two years. "He liked taking bad people off the streets and putting them in jail. He liked to make sure everybody in the town was safe and he always had his partner's back. He was the type of cop that you would want on your side and and on your back when you're out on a call."
Between his home life and his police work, Tupy had developed two families. He won friends in the department with his courage and loyalty, go-getter attitude, affable personality and strong sense of humor.
"We laughed all the time at work," said Strand. "There's days where I would go home from work and my cheeks would be hurting from smiling and laughing too much."
Outside of the job, Tupy was an avid outdoorsman. He enjoyed traveling to Minnesota's state and national parks, hunting, fishing, hiking , backpacking and camping. He even had a talent for accurately identifying birds from their songs. His fun-loving and kind nature won the heart Koonst, who he married in 2018. The couple have a 9-month-old son, Desmond.
"He could make anybody laugh. He always found the humor in nearly anything," said Koonst. "He was a very dedicated husband and father."
In a press release from the city of Montgomery, Tupy was recognized for his many close relationships within the department and the community. Montgomery Police Chief Nathan Hintz said that Tupy was well-liked by his fellow officers and that he received several positive comments on Tupy's conduct and professionalism from the community.
"The city will miss Officer Tupy and his presence in the department and the community," read the release. "And it sends condolences and prayers to Officer Tupy's family. Missed but never forgotten."