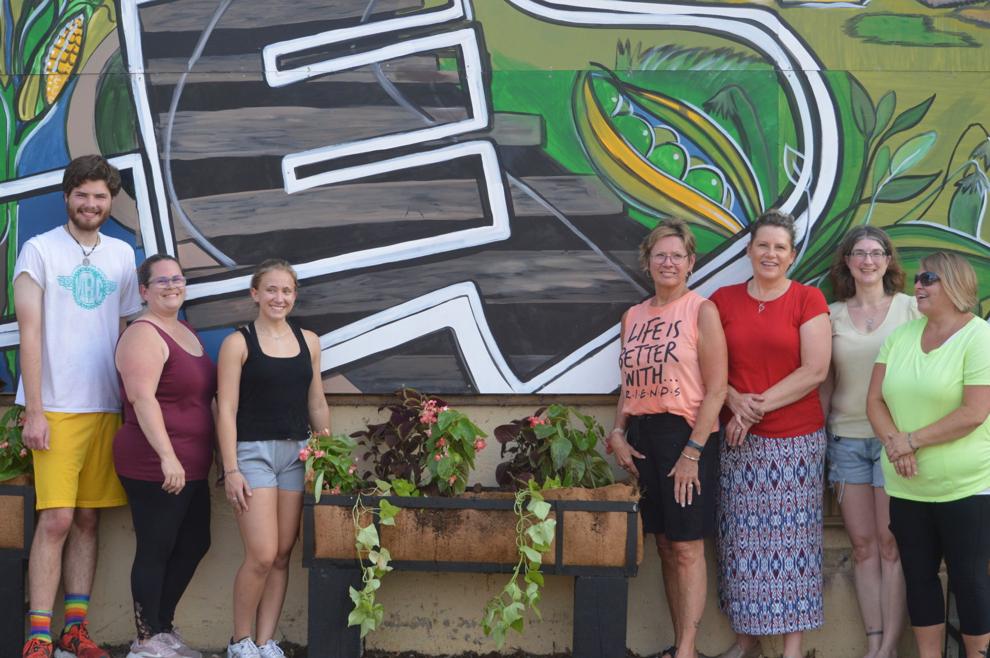 The Le Sueur mural is looking more alive after community members came together to create and install five new flower boxes. The floral arrangement resting in front of the mural as of July 27 comes courtesy of a joint effort between the Corner Drug and Le Sueur-Henderson Industrial Technology students.
The idea for a floral arrangement beneath the mural popped into Corner Drug Pharmacy Manager Michelle Steiger's head shortly after the mural was finished in 2019.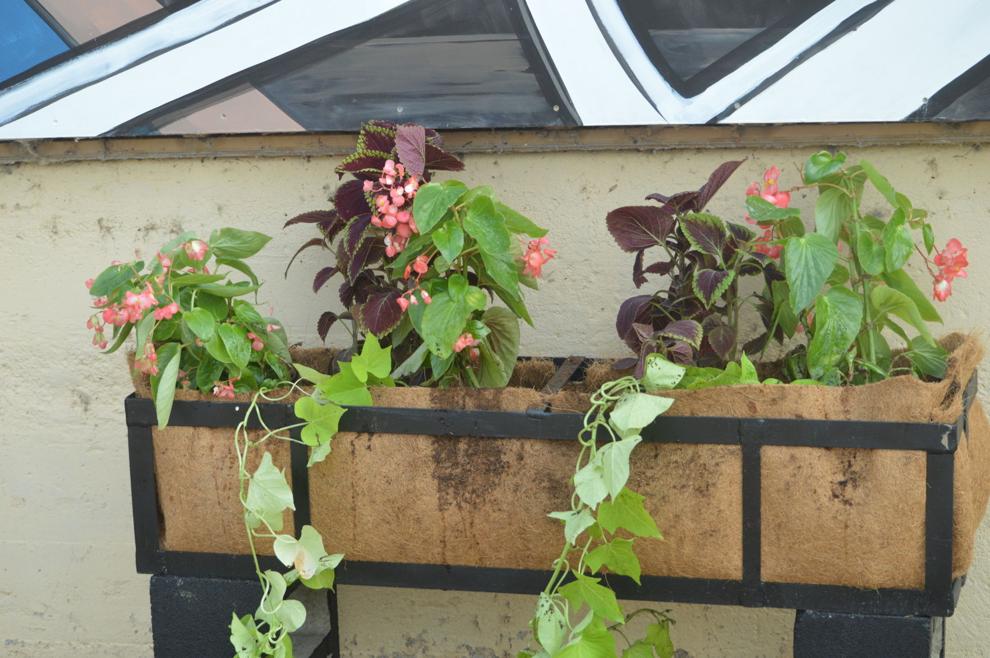 The 12-foot by 40-foot painting sports images of Le Sueur past and present, featuring the visage of the Jolly Green Giant, people fishing and canoeing on the Minnesota River, the Mayo House and a sunset over the river valley behind the words "Greetings from Le Sueur."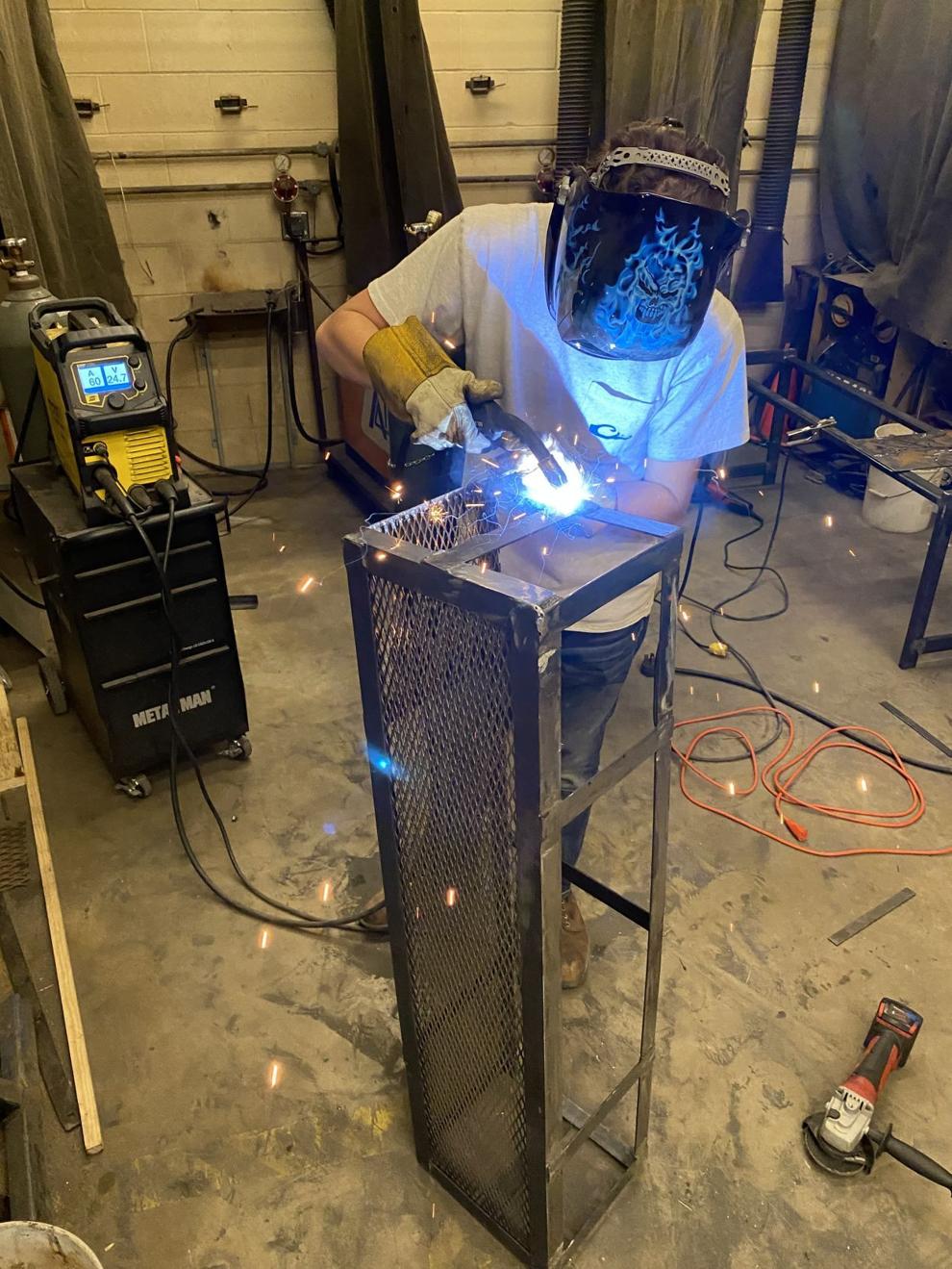 Though the mural boasts the beauty of Le Sueur, it's surroundings are drab. The mural sits on a gray wall and above a muddled, concrete platform. The lot adjacent to mural is littered with cracked foundation, piles of debris and is considered a blight by city staff.
"We wanted to draw attention to the beauty of the mural and less away from what's going on underneath it," said Steiger. "We thought it would be really nice to involve the community."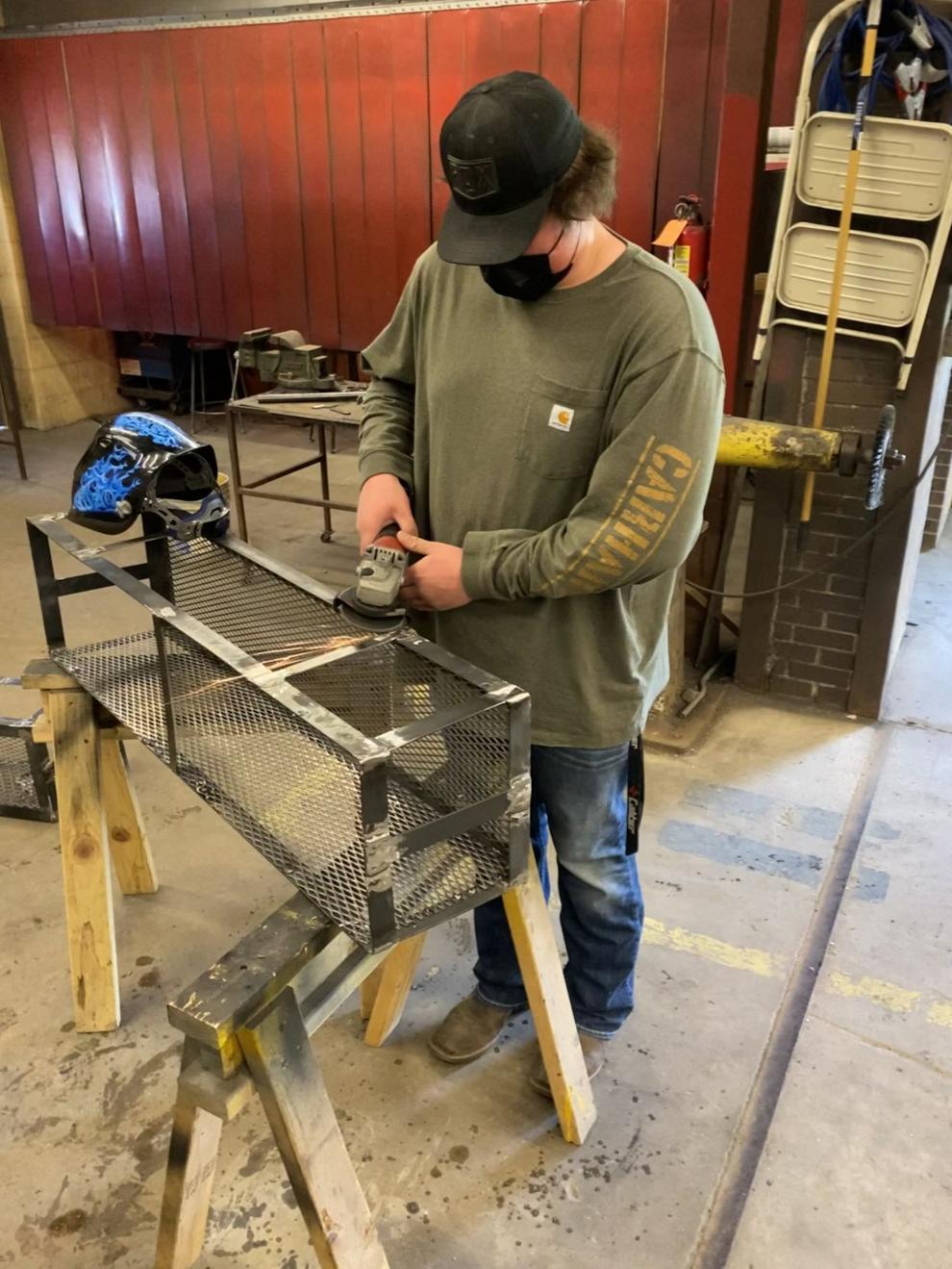 Like the mural itself, which was designed by artist Christa Luna and assembled by members of the community and the Le Sueur Community Foundation, the flower boxes were constructed with the help of the public.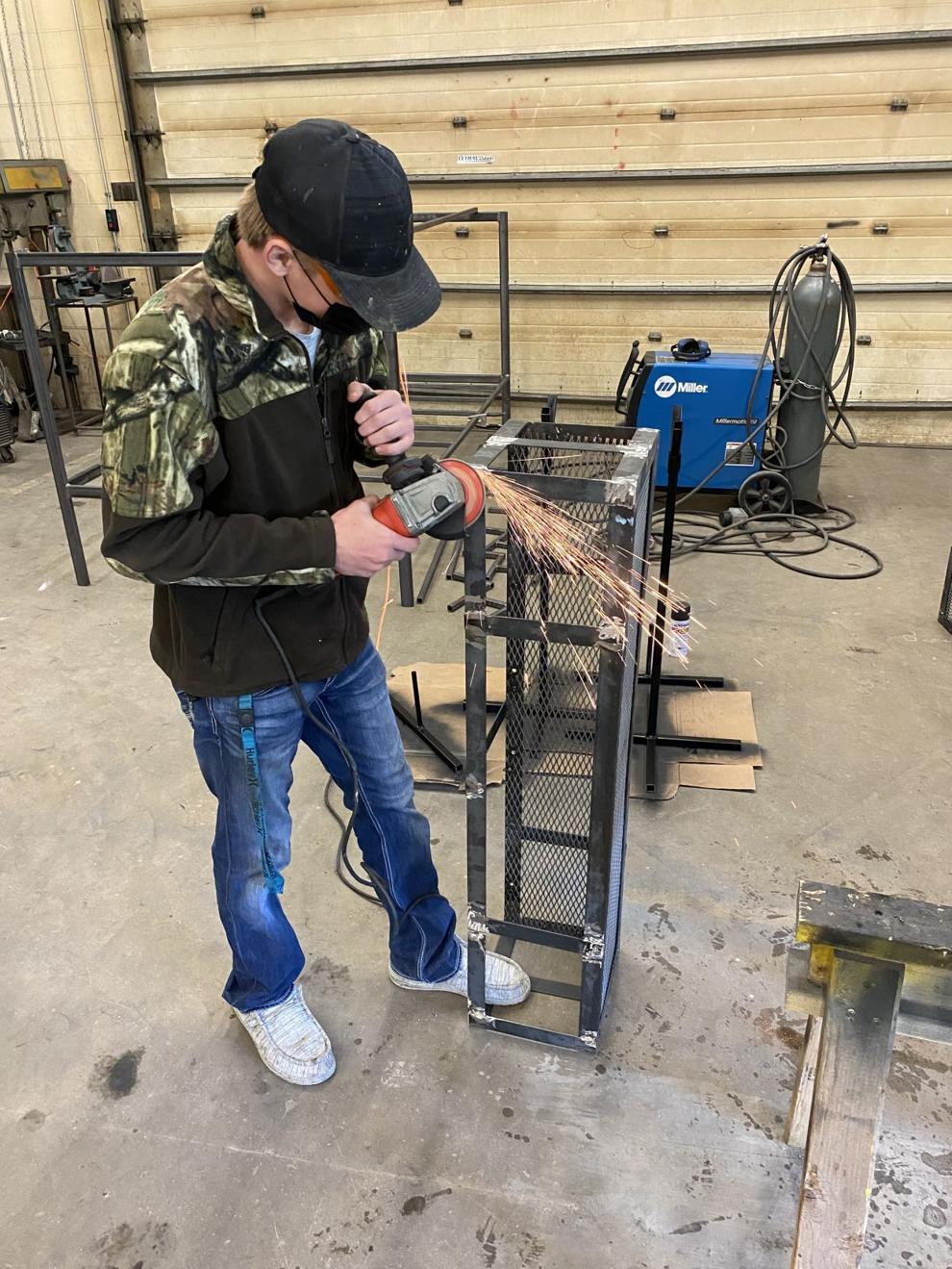 Steiger turned to Le Sueur-Henderson Industrial Technology teacher Jared Ronnigen last year in hopes that students could make their mark on the community and put their hands-on learning to the test by building the metal flower boxes. But when the COVID-19 pandemic struck, plans were put on hold. Fortunately, students returned from holiday break in January, Ronnigen said the class was ready to begin constructing the flower boxes.
Students built the boxes entirely from scratch through welding. They broke out a variety of tools including welding torches and steel grinders to assemble grated metal beds fit for a garden.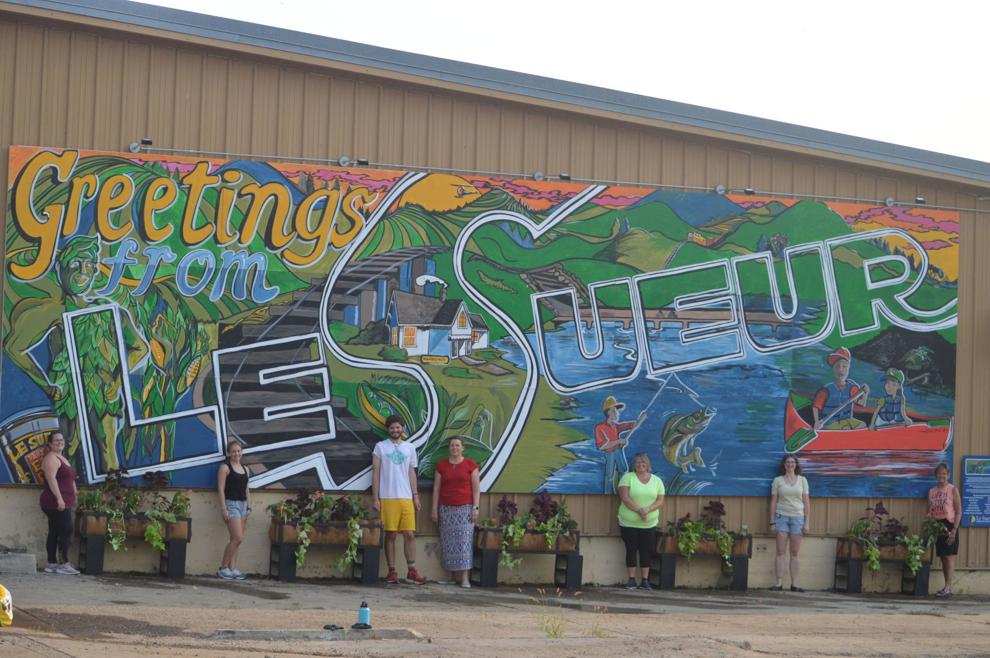 Corner Drug then ordered raised wooden planters for each flower box to sit in. Steiger also reached out to the community to collect cinder blocks to add some extra height to the planters. Staff members of Corner Drug worked diligently on July 27 to assemble the pieces. They planted the flowers in the boxes, spray painted the cinder blocks with a black coat and patted in the soil to create a healthy garden.
"It's important for us as a business to do things within our community and be a part of the community," said Steiger.