Local farmers got exactly what they wanted from Mother Nature in early spring 2021, and now they're asking for more.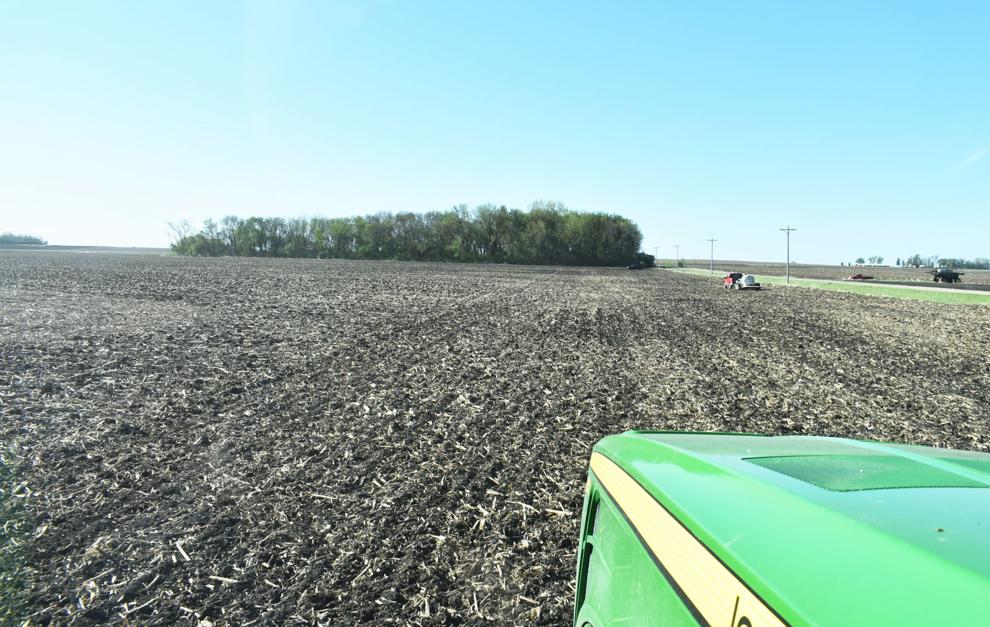 Planting season is well underway in Nicollet and Le Sueur counties, and beyond, and that's already a big improvement over a couple years ago. Brett Annexstad, a Nicollet County crop farmer and president of the Nicollet/Sibley Corn and Soybean Growers, said his and his father's operation were wrapping up planting; in 2019, they were just beginning the multiple-week planting cycle in early May.
"We started April 17 on corn," he said. "For spring planting, you want those dry conditions to get the seed in the ground. We're planting into the moisture about 2 inches into the ground anyway, so the dry soil is really ideal."
But it won't be ideal forever. Once the seed is planted, and the crop starts growing, farmers will hope for consistent rains.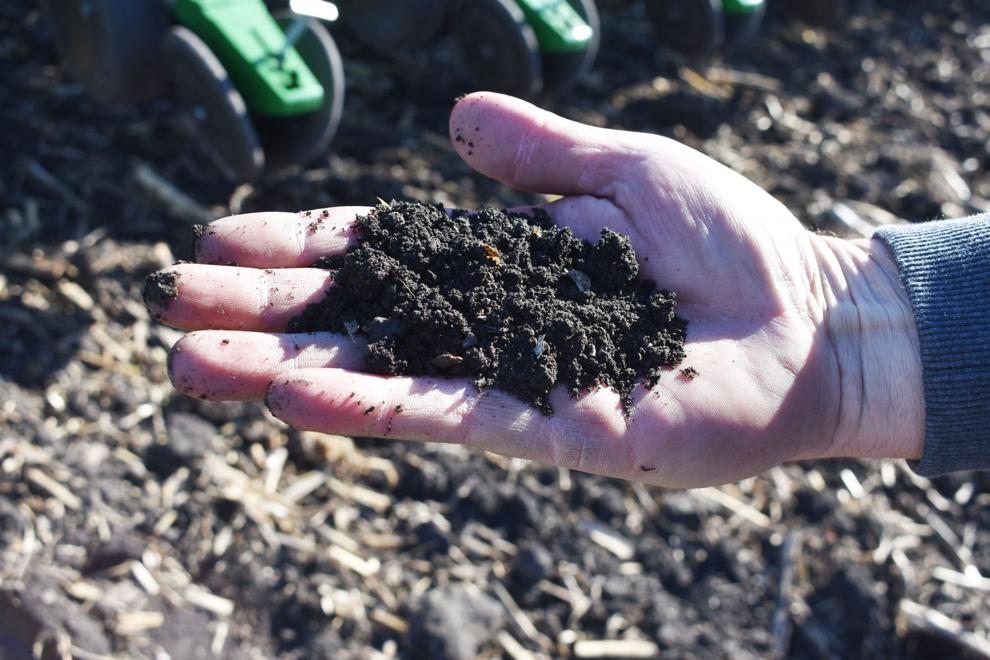 "We will need rain," Annexstad said. "The seed does not require as much moisture when it's first planted as it does once it's growing. If it doesn't rain, we could be talking about drought conditions. We're not in a drought today, but if it doesn't rain throughout the month of May, it could get interesting, and that's when smiles turn to frowns."
Ryan Ponwith, a corn and soybean grower in the Cleveland area, reported similar circumstances.
"Yeah, we had a nice early start. We haven't had to fight mud trying to plant our crop," Ponwith said. "It's been a little cooler than I'd like to see, but moisture conditions have been very good. It's starting to get a little dry; we'd welcome a nice rain here. Overall, we're off to a great start."
The mud Ponwith mentioned was a significant problem in 2018 and 2019, a time when reports of struggling growers were commonplace across the region.
"In recent years, we've had to fight and battle long rains," Ponwith said. "That is typically the case, I'd say — that we deal with conditions that are too wet."
Annexstad agreed that two and three years ago were difficult but said a turnaround started in 2020.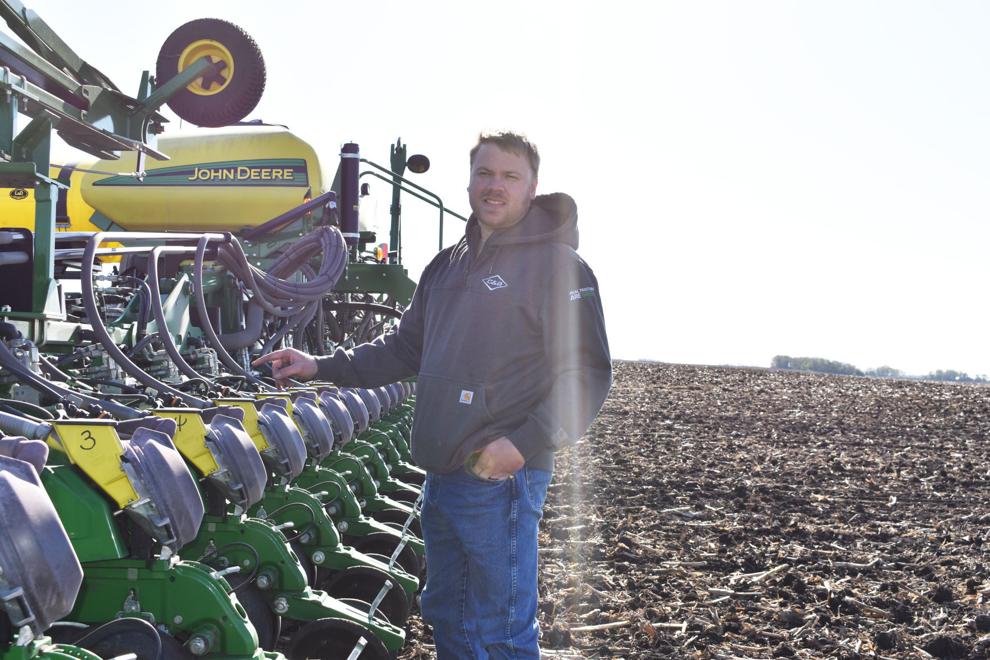 "Absolutely, 2018 and 2019 were very tough times in this area for crop growth," Annexstad said. "Last year, we had one of the greatest crops we've seen in a long time, and this year, we're setting up for another good year. Another thing is that crop prices have rallied to prices we haven't seen since 2013."
Annexstad explained that, in 2019, a bushel of corn in this area was selling for about $3; corn planted right now would go for about $5.50. A bushel of soybeans was at about $10 in 2019; today, it's about $13.50. He attributed that growth to a low supply of the product in recent years, compared to a steady demand.
The movement has created optimism in the industry.
"We had a long run of depressed commodity prices that made it tough some years, but it's a welcome change to see an increase in prices to sell at," Ponwith said.
Increased prices were further buoyed by increased production in 2020 and possibly now in 2021. Annexstad estimated that operations in the area produced about 30 more bushels per acre of corn in 2020 than 2019, and about 10-15 more bushels of soybeans. There is still room for improvement, though, this year.
"In corn, 225 bushels per acre is a great yield; for beans, 65 bushels per acre is good," he said. "You're not always guaranteed that; last year, one rain had 7 inches; that drowns out a lot of crop."
More and more small farm operations continue to sprout up in the region. They often grow different types of crops and have different missions. Some are focused on sustainability, and some are meant to be self-sufficient operations with very little of the product going to market.
But for the larger operations in this area, corn and soybean still reign supreme.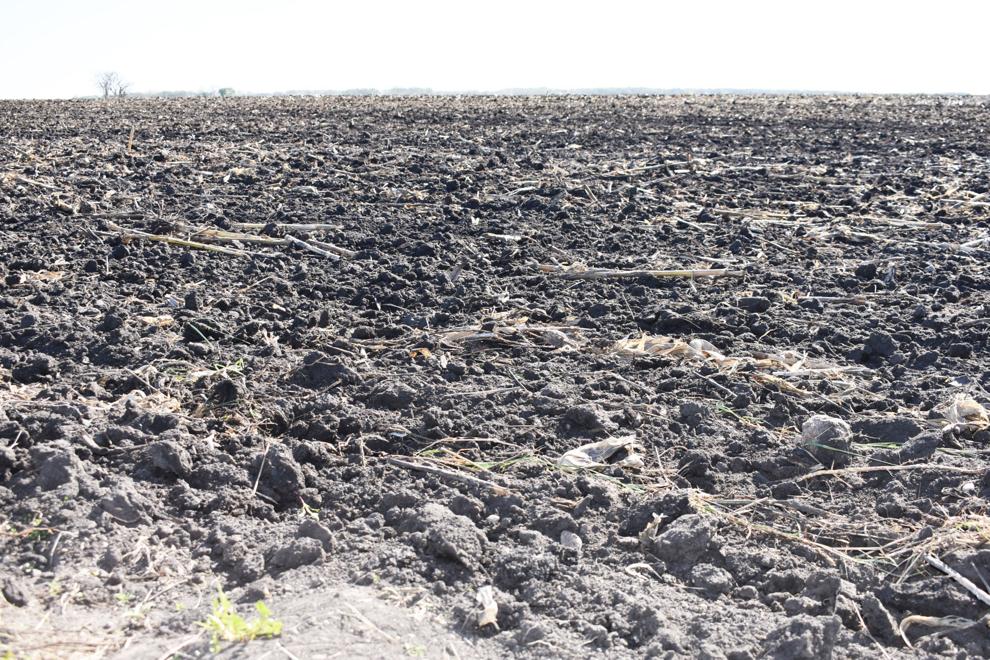 "Corn and soybeans have the biggest market. We're set up well in this area," Annexstad said. "We have two soybean crush plants in Mankato. We have a strong ethanol hold in Winthrop, Janesville, Lake Crystal. We've got rail loading facilities — probably four within driving distance. And we've got barge loading facilities in Savage and the Twin Cities."
And for the region's two big crops, there's a sunny disposition in 2021. The United States Department of Agriculture reported about 60% of corn and 23% of soybeans had been planted nationwide as of April 30; Nicollet and Le Sueur County were probably closer to 90% on corn and 70% on beans. That's about as good of a start as can be asked. But, of course, any farmer can tell you Mother Nature is a fickle force.
"Things can change on a dime," Annexstad said, "but today it looks good."