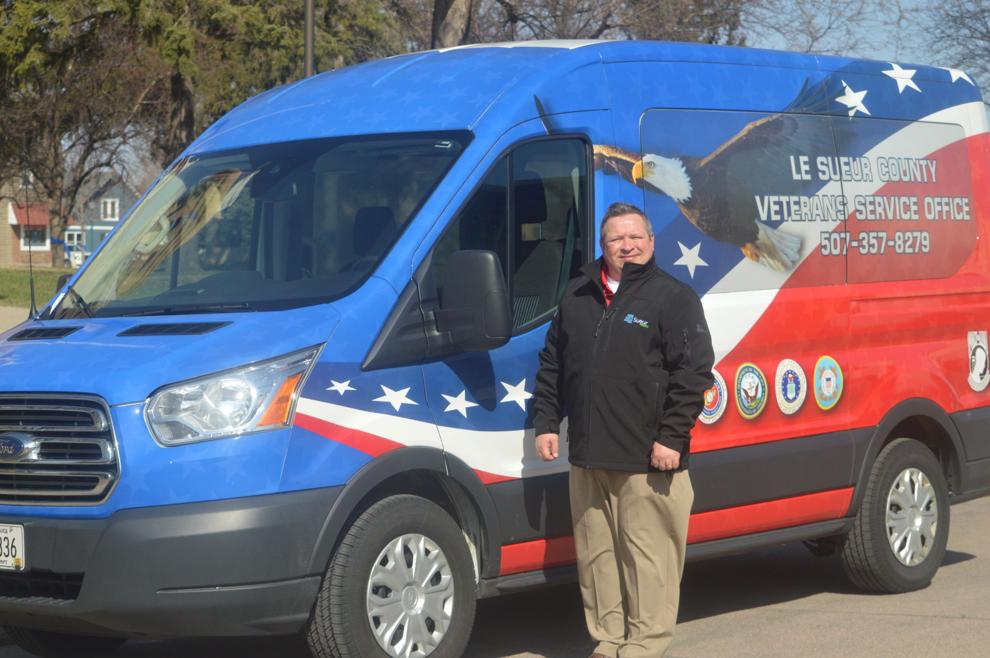 Almost exactly a year since it was first launched, a state grant program to help veterans through the pandemic is winding down, but there's still significant precariousness among the more than 300,000 veterans who call Minnesota home.
Minnesota's veterans had an unemployment rate of 8.3% in 2020, according to the Bureau of Labor Statistics.
The programs were funded as part of a $300 million coronavirus response bill passed by the Minnesota Legislature at the end of last March. A few weeks later, Gov. Tim Walz signed an executive order authorizing the distribution of $6.2 million to the two grant programs. Both programs are available to all Minnesota veterans who have suffered economic hardship due to the crisis. With a short application process that can be completed online, the grants quickly get money to veterans that can be spent as needed.
The COVID-19 Disaster Relief Grant was a new program that provides $1,000 for Minnesota veterans to help mitigate additional financial costs and economic damage due to coronavirus or the executive orders issued by Walz since March 13, 2020.
The other is an extension of the state's long-established special needs grant program. Under the program, veterans can access up to $3,000 to cover essential expenses they would not be able to otherwise afford. Eligible expenses include utility bills, auto insurance, rent or mortgage payments, and medical bills. While veterans are normally only allowed to access the program once in a lifetime, an exception has been made for the COVID-19 crisis.
Area veterans were some of the best served by these programs. Nathan Tish, Nicollet County Veterans Service Officer, said that the county ranked second in the state in grant dollars per veteran. During 2020, the county secured more than $151,000 — a more than 300% increase from the $41,000 Nicollet veterans received in 2019.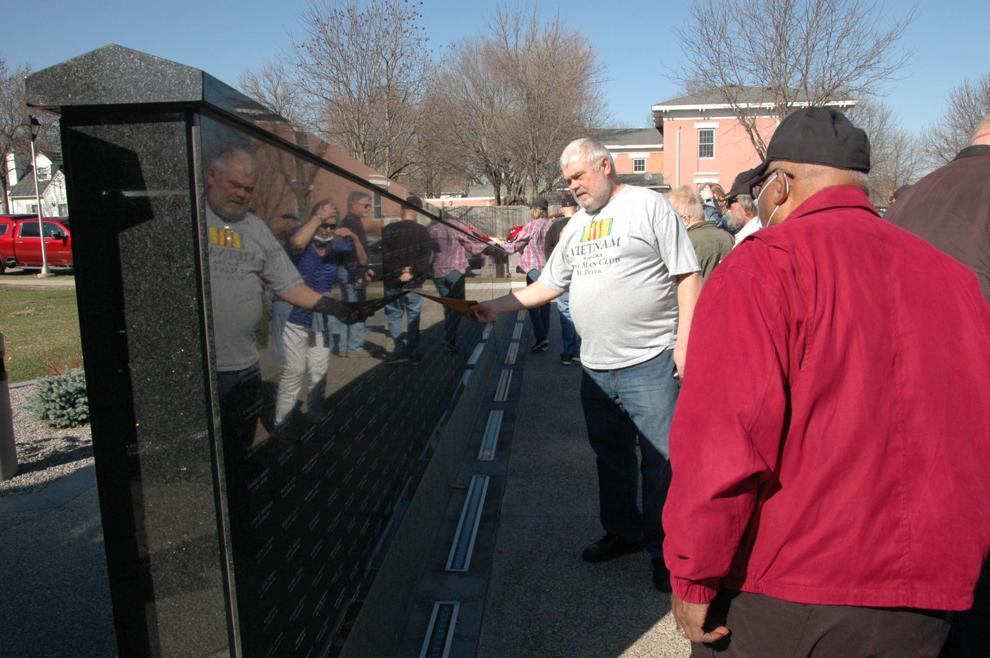 "Our county veterans office here put in a lot of work in getting the word out there and identifying potentially eligible veterans and so did our local veteran organizations," said Tish. "We've got four American Legion Posts here in Nicollet County — St. Peter, North Mankato, Nicollet and Lafayette. We had other organizations that broadcast the message and got the word out about these grant opportunities as well."
Le Sueur County also ranked in the upper third of counties receiving assistance, coming in 23rd with $57,000 in grants, according to Veterans Service Officer Mark Roemhildt.
While the pandemic shut county doors last year, the veterans service office continued their services. Instead of walk-ins, the office took phone calls and video meetings if necessary.
"All the services we provide kept running uninhibited," said Roemhildt. "We maintained our full support of all the services that we manage throughout the pandemic. We kept the van running and as a matter of fact we even opened the aperture a little bit in how often our van runs to the VA Medical Center in Minneapolis."
A key service provided by local Veterans Services offices are the transportation vans, which often shuttle veterans to and from appointments at the VA Hospital in Minneapolis.
Over the last several weeks, daily van rides have shuttled veterans to the Veterans Affairs Hospital for COVID-19 vaccines. Approximately 40% of the 120,000 veterans served by the VA in Minneapolis and St. Cloud have gotten at least one dose of the vaccine, and the program opened to all veterans weeks ago.
In addition to Veterans Service Offices, American Legion posts have provided significant support for veterans throughout the pandemic. Dan Lee of Legion Post 43 in Faribault said that many of its members are currently living under significant financial distress.
"Shutdown has affected a lot of our members who don't are financially strapped, who don't have a lot of family members," he said.
For much of last year, area legions were closed due to the pandemic. Fast forward to now and veterans have begun returning, particularly as they receive their COVID-19 vaccines. Yet the scars of the last year are likely to linger for some time.
Life under lockdown has been hard for many veterans. Veterans traditionally have elevated rates of suicide. Kirk Mansfield of the nonprofit 23 to Zero in Faribault, which focuses on reducing veteran suicide, noted that suicide hotlines have seen a massive increase in calls during the pandemic. Close to 20 veterans commit suicide each day, though a November report from the Department of Veterans Affairs found no clear evidence that COVID-19 has contributed to a rise in veteran suicides.
Despite the challenges posed by the pandemic, Legion members and local organizations like Beyond the Yellow Ribbon have done what they can, providing help with everything from basic home repairs to helping moving. Lee added that significant assistance has been provided in collaboration with service agencies focused on helping veterans and non-veterans alike.
Tashia Klassen of the American Legion Post 77 in Owatonna noted that Legion-affiliated groups have continued to be involved with funerals and other local ceremonies. The Legion board has resumed meeting too, but there are certain events that still can't be held because of the pandemic and might not for the foreseeable future.
Legions have been put in a difficult position because of a financial loss from the bar and restaurant areas, which traditionally provide the dollars needed to keep the lights on and cover other fixed expenses.
While area Legions weren't eligible for the kinds of state and federal grants that boosted many businesses, they did receive assistance from the federal Paycheck Protection Program as well as grant programs distributed by local governments, which often provided more flexibility.
Klassen said that things are improving on a weekly basis. A major part of that has been generous donations from the Sons of the Legion which has made several major contributions including a plexiglass area around the bar area that helps to ensure food is served safely.