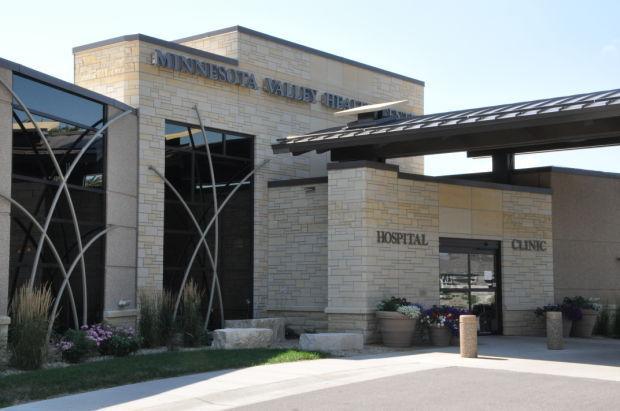 The COVID-19 pandemic has put unprecedented pressures on the health care industry and now many Minnesota hospitals are feeling the brunt of the costs.
One such hospital is Ridgeview Medical, which has locations in 15 different cities, including Le Sueur, Henderson, Belle Plaine. On March 30, the hospital network temporarily closed two of its clinics in Henderson and Winthrop.
Hospitals like Ridgeview have lost significant sources of revenue since the start of the pandemic. With patients staying at home, the Minnesota Hospital Association estimated on April 10 that Minnesota hospitals were losing $31 million in revenue a day, with an estimated collective loss of $2.8 billion after 90 days. Another major contributor to hospital revenues, elective surgeries, were temporarily postponed under Gov. Tim Walz' March 19 stay-at-home order.
But as revenues are plummeting, expenses for hospitals are rising. In April, the MHA stated that member hospitals were spending approximately $13.3 million per day to purchase equipment and supplies and to make physical and technological upgrades that will allow them to handle a surge of COVID-19 patients. Over 90 days, these additional expenses are expected to total $1.2 billion.
"Minnesota's health care providers have postponed elective surgeries and reduced in-person visits to clinics in order to conserve personal protective equipment (PPE) for front-line caregivers and to reduce potential exposure for both health care workers and patients," said Dr. Rahul Koranne, president and CEO, MHA. "That was the right thing to do, but the reduction in revenues and significant costs to acquire an unprecedented amount of supplies and equipment, build out temporary spaces for a surge of patients and ensure we will have the right workforce in place to care for COVID-19 patients – particularly in intensive care – are having a significant financial impact on health systems throughout Minnesota, large and small, metro and rural."
In an Op-Ed, Ridgeview President and CEO Michael Phelps acknowledged the impact financial pressures on the hospital network, but was confident that it would weather the pandemic.
"You have likely read or heard of some significant financial losses mounting for major health systems across the state, due to this conflict between the rising cost of preparedness and a decline in revenue streams," said Phelps. "Unfortunately, Ridgeview is not immune to these pressures driving losses at other systems – we have seen more than a 50% decline in revenues in the past month and expect that to continue for a period of time. This has and will continue to create very difficult times for which there is no playbook, and Ridgeview, too, has and will need to continue to balance fiscal responsibility with keeping our teams 'on the bench' awaiting a COVID-19 surge so that we can sustain our services long-term."
"As a result, many of our staff are working fewer hours than planned, and compensation for our leadership and support teams has been reduced to respond to the reduction of revenues," he continued. "This current trend of care constriction is equally concerning clinically, as many in our communities still have chronic disease or mental health needs and we must to find ways to serve these needs … even in times of pandemic. As your community's health care provider and one of the region's largest employers, I assure you that Ridgeview has been prudently saving and preparing for days like these. We will learn and evolve from this unprecedented experience, emerge from this pandemic event and continue to deliver on our mission — to enhance the lifelong health of the people we serve."
A recent announcement by Gov. Walz could potentially be a boon to struggling hospitals. On May 5, the governor announced he would provide new guidelines to allow hospitals to resume elective surgeries. The move, which was recommended and praised by the Minnesota Medical Association, could be a benefit to patients in need of non-emergency, but nonetheless serious, medical care.
"The easing of restrictions on elective patient care and surgery can be safely undertaken in advance of easing of society-at-large restrictions because medical care facilities and personnel are well trained to control the safety and infection transmission risks in those environments," said MMA President Keith Selter. "Minnesota's physicians recognize the dynamic situation associated with the COVID-19 pandemic and are prepared to monitor and adjust, as needed, to changes in local conditions, hospital and ICU capacity, PPE availability, and health care personnel supply that may be needed to meet the critical care needs of COVID-19 patients.
The Minnesota Department of Health's guidance for resuming elective surgeries requires facilities to have a written plan to reduce low and medium priority procedures if there is a surge in COVID-19 cases in the community, conduct health screenings for staff, follow Center of Disease Control recommendations for PPE use and have an adequate PPE supply in case of coronavirus surge.
Under the new guidelines, Ridgeview Hospital began resuming some elective surgeries and procedures on the week of May 11 at the Waconia hospital and plans to resume surgeries in Arlington and Le Sueur hospitals with prioritization of cases and schedules that ensure staff and patient safety.
The executive order wasn't without controversy. The Minnesota Nurses Association, a labor union of 22,000 nurses, warned that allowing elective surgeries to resume without adequate levels of personal protective equipment (PPE) meeting pre-crisis CDC standards would put healthcare workers and patients at risk and would strain the supply of PPE.
"MNA recognizes that resuming some healthcare procedures in the midst of a pandemic is a balance between ensuring that patients get the care they've been waiting for with the safety of those patients and the workers who care for them," said Mary C. Turner, president of MNA.