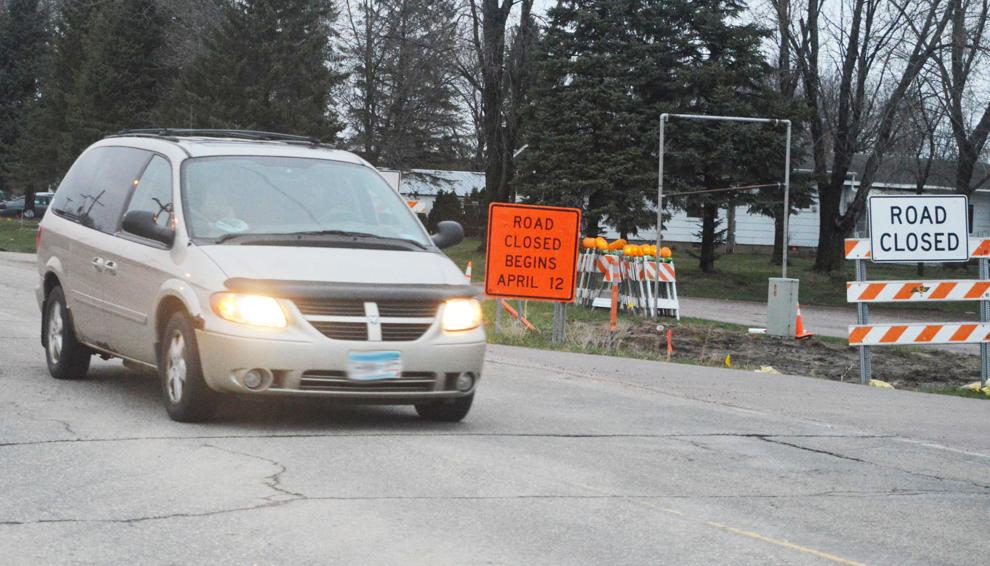 Le Sueur's Personnel and Budget Committee has reviewed the city's 17% preliminary levy increase 12 times, but little in the proposal had changed before the Nov. 22 Le Sueur City Council meeting.
City staff sought feedback from the council on the proposed 17.39% levy increase for the city's 2022 budget. The current levy is effectively unchanged from the preliminary 17.41% increase approved by the council last September.
More recent numbers on the tax impact of the budget, in comparison to the city's 2021 tax capacity, suggest the levy would increase annual taxes by $222 for the average homeowner with a property valued at $206,000.
The hike in the levy is driven primarily by increasing investment in streets, sidewalks and other capital expenses, as well as the Le Sueur Community Center. The COVID-19 pandemic devastated the already indebted Community Center's membership numbers.
"I think, as we look at this, this is not easy stuff. It is hard work," said Councilor Newell Krogmann on the levy. "We know it affects our community and its citizens. But a couple of questions we have to ask ourselves. Are we doing what is best for our community? The second would be, are we going to pay more later for what we don't do next year? … We have to figure out a balance here."
The $700,000 allocated for Le Sueur's capital expenses in the proposed budget is more than double the $341,000 included in last year's capital improvement plan. Street and sidewalk maintenance alone is priced at a combined $410,000. City Administrator Jasper Krugel indicated the sum was necessary to keep up with the city's long-term planning for streets.
Other major taxable expenses in the proposed budget include $41,500 for a case skid loader replacement, $40,000 for a recreation facilities master plan, $30,000 for a police squad lease, $26,000 in outdoor pool maintenance.
The construction and extension of north taxilanes at the Le Sueur Airport is also planned for next year. In total, the construction costs $385,000, but the city will only pay 10% of that ($38,500) as a grant from the FAA covers the rest of the sum.
Levy dollars would also make up for falling membership revenues at the Le Sueur Community Center. The proposal allocates an additional $195,000 in tax dollars to the Community Center, an increase of 39%. Year-to-year budget shortfalls and shrinking membership numbers have left the Community Center fund in a $600,000 hole. Due to high operating costs, the indoor pool would remain closed next year.
When asked for comment by staff, Councilor Scott Schuleter made note of negative public feedback he had heard on the levy increase.
"They think that this is basically exorbitant and unnecessary, that we've got projects over in 2022 that we're too aggressive, that we can scale back some of the projects," said Schlueter. "And a lot of people feel we shouldn't be above the state average of 6.6%, which is probably going to drop down to 6% and that would mean we would need to cut another $290,000 out of this."
Councilor Mark Huntington commented that the public was not alone in feeling the tax impact.
"We on the city council are also residents of Le Sueur and also have to pay the taxes as well," said Huntingon. "So we're not doing this to get everybody else and we're exempt from it. It's affecting us too."
Proposed utility rates would also jump next year. The budget plans for a 3.5% increase to water rates, 78% for sewer, 10% for stormwater and 3% for refuse and proposed electric rates feature an increased base fee for many customers.
Dollars from utilities are used to support capital projects, such as planned improvements to County Road 36 and debts. The 7.8% increase to sewer rates is part of a plan to annually raise rates by 7.8% to bring the sewer fund out of debt by 2027.
For over a decade, the wastewater fund has failed to cover expenses, but since the dissolution of MRVPUC in 2019, the city became the sole owner of the lift station on Henderson Station Road and, in exchange, has been paying off a $1.2 million bond to Henderson. The last payment is in 2027, at which point the city hopes to have a profitable wastewater utility fund.
"What we're trying to do is be proactive about what we have to do and what we need to do here and make sure we're planning appropriately with our rates so we can make adjustments now so that we can avoid large hikes in the future," said Kruggel. "We're trying to level out any increases in the future rather than have giant spikes."