Eddie Shimota Jr. vaguely remembers when director Al Milgrom shot video footage of the Eddie Shimota Polka Band in the 1970s.
As a young boy, Shimota played the button accordion in the band named for his father, Eddie Shimota, Sr. He recalls Milgrom telling the band to repeat certain actions, maybe to capture a different camera angle, but little else.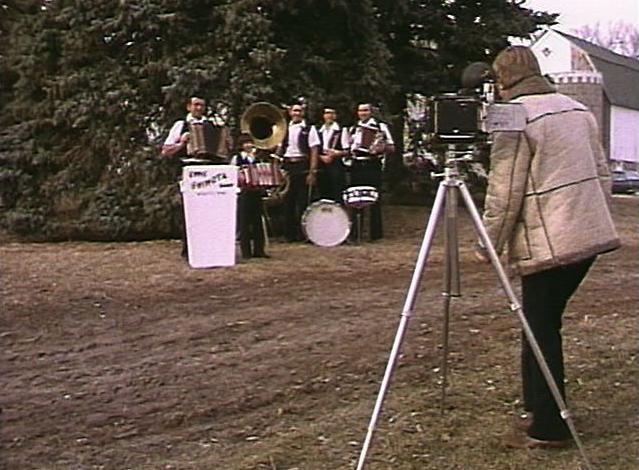 Other memories have returned to Shimota as he's watched "Singin' in the Grain: A Minnesota Czech Story," the completed documentary Milgrom began filming 45 years before its 2019 release.
"After seeing it six or eight times I've noticed different people I know," said Shimota. "It's pretty neat to see that."
On Sunday, Jan. 19 Tri-City United High School presented an opportunity to see the locally filmed documentary on the big screen in the Performing Arts Center.
The continuation of Czech music in New Prague, Montgomery, Veseli and Lonsdale is just one aspect of Czech heritage Milgrom captures in "Singin' in the Grain." And while the Shimotas tell a more concise story of a small town polka band at the heart of the film, the documentary also illustrates the contrast of two generations of Czech immigrants: mid-19th century immigrants from southern Bohemia as well as post 1989 newcomers from areas like Prague and Slovakia.
While Milgrom isn't himself Czech, he grew up in the predominantly Czech town of Pint City, located halfway between Minneapolis and Duluth. Already exposed to the culture, as well as Czech film making, it crossed his mind years later while searching for a documentary subject. He stumbled upon last names from the New Prague and Montgomery area and ventured to the Veseli Ho-down to investigate. There, he had his first encounter with the Eddie Shimota Polka Band.
"I started around the 1970s going down there [to southern Minnesota] to look for a subject because I was interested in documentary film making," said Milgrom, now in his 90s. "I taught at the U and made some short films previously and had just recently gotten a new camera. I was interested in finding a documentary subject that would be a typical Minnesota story."
The subject matter, he recognizes, is not typical for every Minnesotan.
"Basically Minnesota is quite familiar with the German, Scandinavian, Irish heritage with St. Patrick's Day and all the Norwegian and Swedish culture, and New Prague and Veseli were relatively isolated from the rest of Minnesota until the freeways came in," said Milgrom. "So-called 'Czech country' was off the beaten path. For a lot of Minnesotans, many don't have a sense of the richness of Czech culture, from literature to food."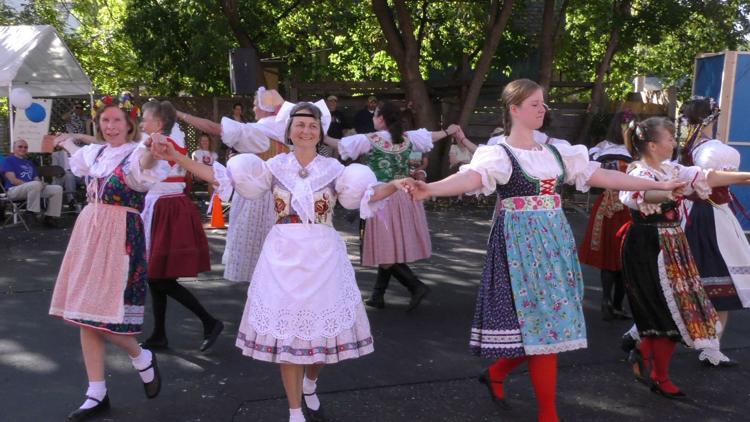 Between Dozinky Days in New Prague, Kolacky Days in Montgomery, the Veseli Ho-Down, and annual church festivals, Milgrom compiled about 100 hours worth of material for his documentary. But it still wasn't done.
Milgrom stopped working on his Czech documentary project for about 20 years but decided to revisit some of his earlier projects in 2011. He met Daniel Geiger, a filmmaker originally from Ohio who had worked on a number of Minneapolis films since 1980. Geiger, who had more experience with editing and splicing together film footage, became the film's co-director.
"I was glad I was able to do something for that community in Minnesota," said Geiger. "I had two or three friends who could speak Czech and they'd go down to the festivals, so I was pretty familiar already with what it was like down there. I was already kind of clued in and interested in it."
Having missed crucial moments in the evolution of Czech heritage in Minnesota, Milgrom wanted to return to "Czech country" and capture modern material to add to the documentary. That included interviews with Shimota as an adult and footage of local Czech Heritage Days celebrations in October 2018. Geiger was then tasked with combining the old footage with the new.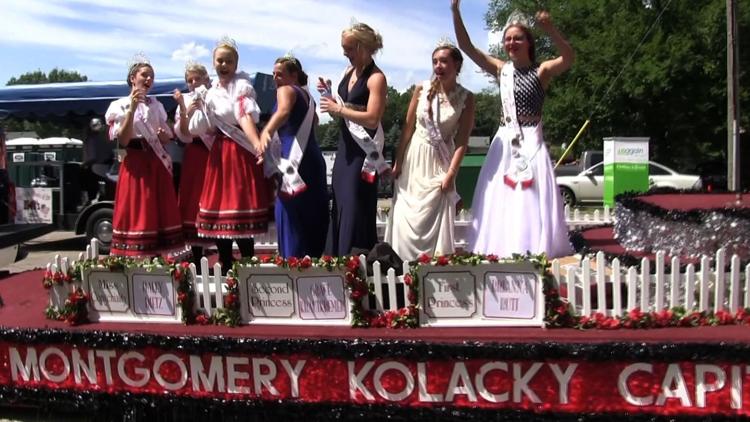 "That was the hardest thing, trying to put the two time periods together," said Geiger.
With the goal of premiering the documentary at the Minneapolis St. Paul International Film Festival in April 2019, Geiger had just three months to compile the final footage into a feature-length movie. He finished editing "Singin' in the Grain" in March 2019, and since then, the movie has been shown at four film festivals across the state.
DVD copies of the film are also available at the New Prague Community Education Office and New Prague Chamber of Commerce. For those who want to pause the fast-changing scenes and scope out familiar faces, Shimota encourages others to pick up their own copies. Apart from that, he finds the subject matter worthy of viewing.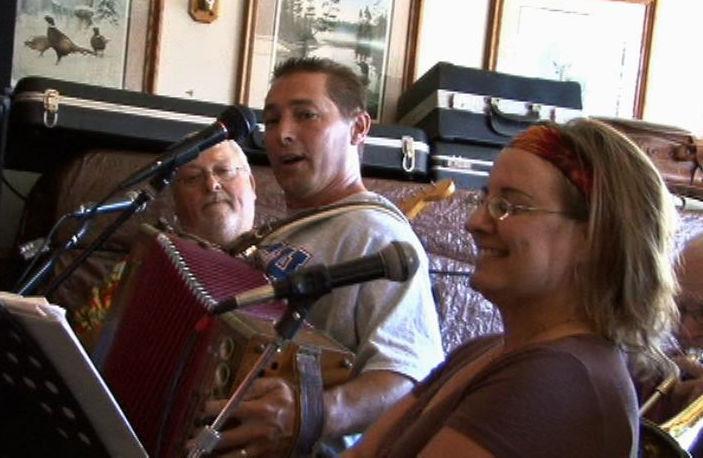 "[The film is] showing the Czech heritage and how people are keeping it alive with different activities," said Shimota. "We're still making kolacky, still having the festivals, still playing the music."
And although his father didn't live to see the final production, Shimota said, "He's smiling."