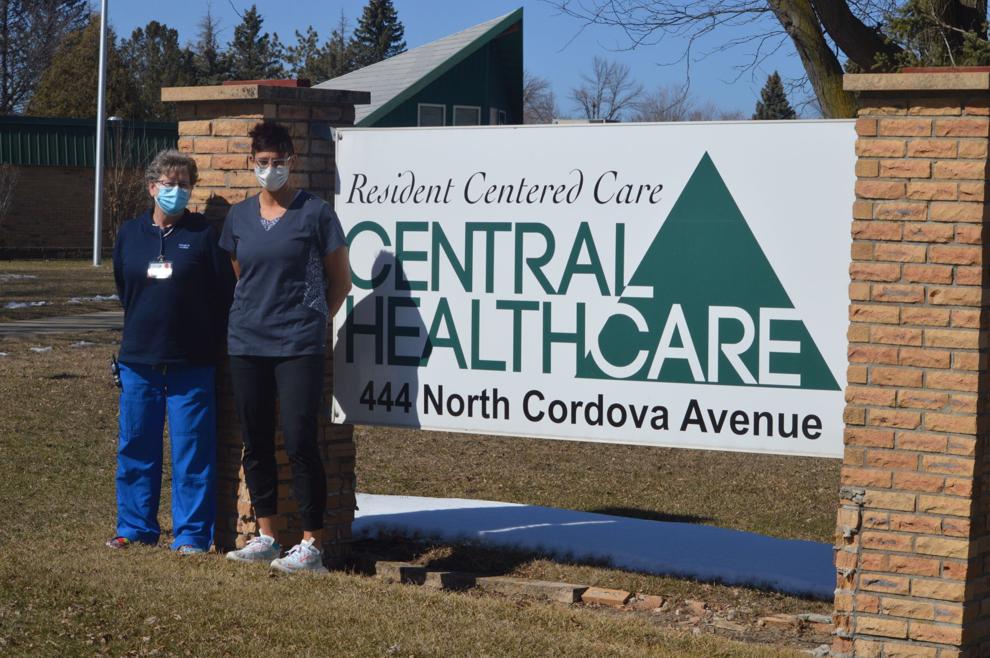 After a long year, things are looking brighter for Central Health Care in Le Center. The nursing home is undergoing a transformation with new services as well as celebrating the 40-year careers of two employees with the nursing home.
Resident care at Central Health Care is changing, with a greater push for behavioral and mental health care with a massive overhaul of policies.
"We took this time during COVID to really strengthen everything from staffing to management to resident care," said Social Service Coordinator Sarah Hammer. Hammer, who joined the facility in September, is part of a new management team updating policies.
One of the biggest changes is what Central Health Care management have dubbed a person-oriented approach to care. This model aims to make the transition from independence to life in a nursing home smoother by giving residents more control over their schedules and care.
"We try to keep the same routine that they had at home," said Hammer. "So if we had a person that likes to sleep in until 10:30, we honor that and we let them sleep in until 10:30. If we have a resident that likes to stay up and watch TV until 2-3 o'clock in the morning, we let them watch TV until 3 o'clock in the morning. This ultimately is their home, so we want to make sure what they have at their home is what they can experience."
The model differs from previous care models where care was less individualized and residents stuck to similar routines.
"It's taking out that institutional feel," said Nonnie Veeder, director of nursing services. "This is something that's been coming down the pipe the last several years in the health care industry is focusing on person central care. At least the resident has a say in what their care is going to be like."
The facility is also bolstering mental health access. Among the new features for residents is an on-call psychiatrist who is available 24/7 for calls and can meet monthly with residents experiencing poor mental health symptoms or are struggling with the transition to living in a nursing home.
Mental health care at nursing homes has become even more important during the COVID-19 pandemic. With nursing homes forced to shut their doors to visitors and family members, many nursing home residents across the country have experienced social isolation.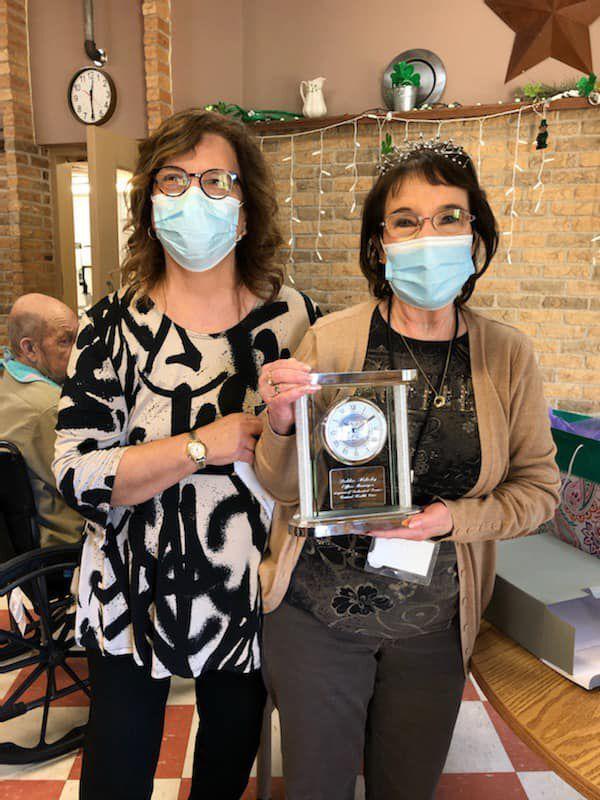 "Because we are such a smaller facility, our residents didn't really experience the isolation that some of the larger facilities in Minnesota have been experiencing," said Hammer. "Because our numbers are so small and we have so much staff we could provide that social interaction that they may have missed from their family."
Central Health Care also benefited from a limited spread of the coronavirus. Over the course of the pandemic, the nursing home had 10 staff test positive as well as one asymptomatic resident. Now, the home is not only COVID-free but protected with a 100% vaccination rate among residents and a 75% vaccination rate among staff.
"I think this goes to show the level of care the residents get," said Veeder. "It goes to show they're really focused on following the recommendations from the governor. And in doing so, we were able to keep COVID out of the building."