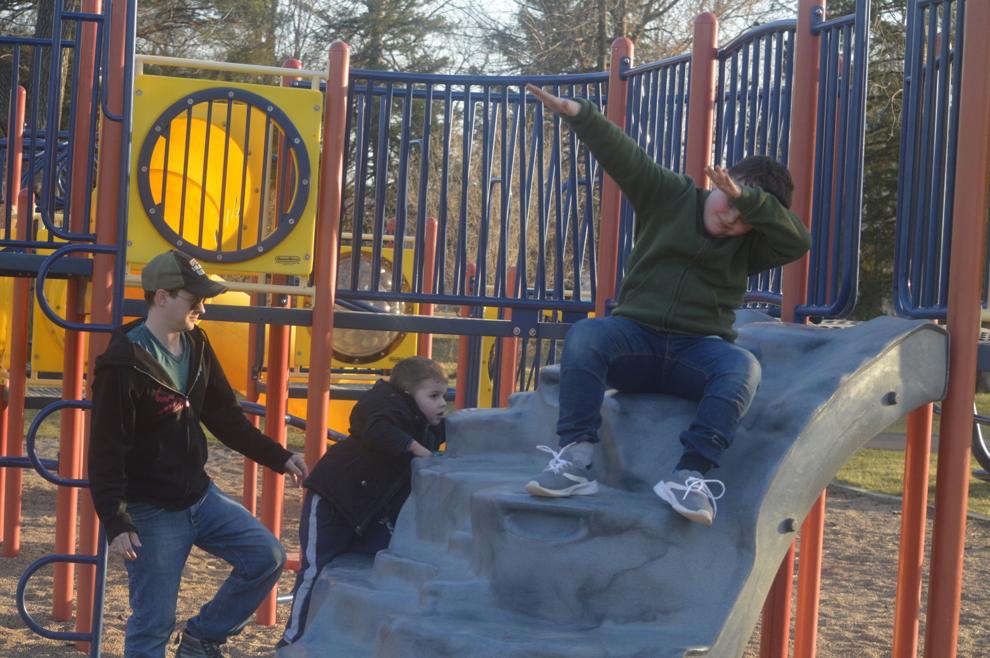 American Legion Park in Le Sueur could be on track for a hefty update of new trails, playgrounds and a splash pad, but it all depends on how much money the city can raise.
On March 22, the city of Le Sueur gave staff approval to begin applying for grants from the Minnesota Department of Natural Resources to fund a variety of new additions to American Legion Park, as well as new trees and lighting for the Kingsway Trail to the Le Sueur Dog Park. These proposed additions are based on the city's Parks, Open Spaces and Trails Master Plan, which used input from the community to identify recreational features missing from city parks.
One of the city's top priorities is upgrading the American Legion Park trail network. The plan calls for a 12-foot concrete walkway and subgrade stabilization to existing trails, as well as new exercise pods and the relocation of the Veterans Memorial. The memorial would be moved away from the middle of the park toward the intersection of Ferry Street and South Park Lane to improve the visibility of the memorial to passersby.
The improvements come at an estimated cost of $250,000 with an estimated timeframe between 2022-24. The upgraded trails would also lay the groundwork for further additions to the park, including an inclusive playground, a splash pad and a ninja warrior course.
Plans for the inclusive playground feature many of the usual activities, such as slides and swing sets, but would also include structures accessible to kids with disabilities, such as a playcourse with ramps instead of stairs and sensory stimulating activities, like a musical notepad. Instead of playground mulch, a spongy surface would line the ground.
"It's a place where all children can play with a rich range of physical, sensory and social experiences," said City Administrator Jasper Kruggel at a council retreat in March. "A little bit different from your traditional playgrounds, but you'll see there are components of traditional playgrounds that you see normally."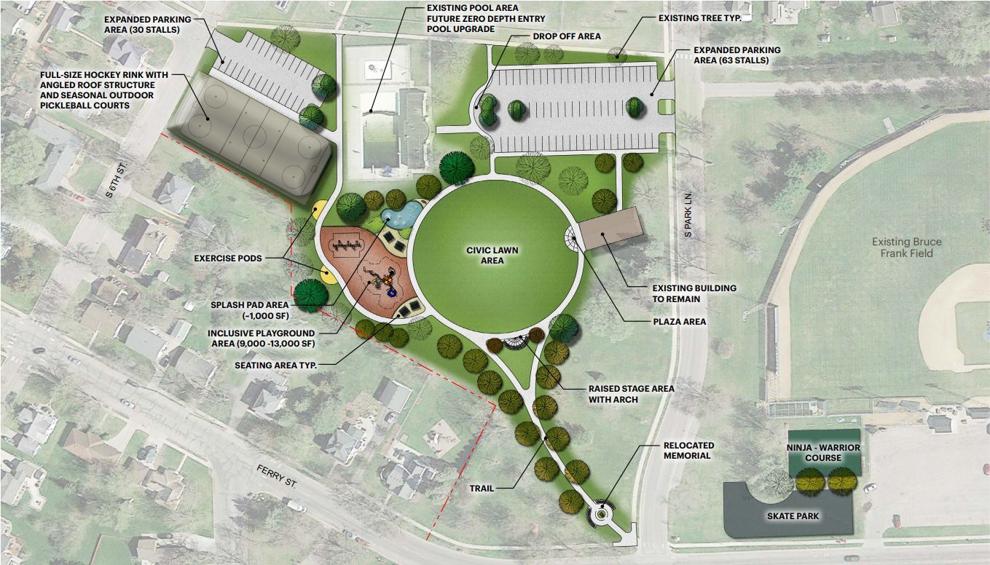 Adjacent to the inclusive playground would be a small splash pad designed for toddlers. For older age groups, the city envisions an American Ninja Warrior course — an obstacle course loosely based on the hit TV show. Teens and adults could race each other on separate tracks through quad steps, monkey bars, a climbing wall and more.
With an estimated timeframe of 2023-25, the inclusive playground would be constructed at an estimated cost of $1 million, the splash pad at $350,000 and the warrior course at $300,000 for a total $1.65 million. On top of the trail improvements, the proposed additions to American Legion Park would cost nearly $2 million.
In addition, the city is applying for grants to help install pedestrian lighting and trees along the Kingsway Trail and the Le Sueur Dog Park at an estimated cost of $200,000. At a City Council retreat, Councilor Marvin Sullivan and Mayor Shawn Kirby commented that this should be one of the city's priorities to improve the safety of walking the trail at night.
"I like to put priority in all these projects and they look pretty good, but I think lighting and a couple trees should probably come a little earlier," said Kirby.
Lacking the funding to make these improvements on their own, the city of Le Sueur is turning to grants for all of the projects, as well as local service organizations and businesses to raise money for the playgrounds and splash pad. What gets built, if anything, will come down to facilities the community wants to donate money to and how successful the city is at applying for grants.
"There's no guarantees," said Kruggel. "We're going to pursue it, and at the end of the day, we'll be able to pick away at these projects as a city. Obviously getting grants and donations will expedite that. We wish we could do these all at once, but the limiting factor is funding."