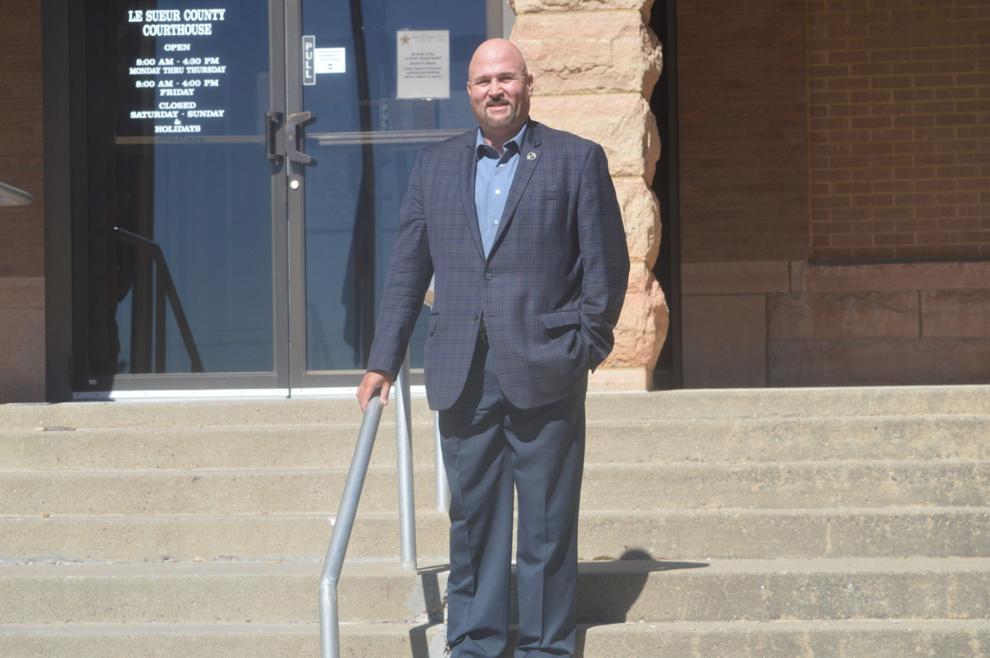 After four years of leading the USDA's Minnesota Farm Service Agency, Joe Martin finds himself managing government at a smaller scale. For two weeks now, the former state executive director has been learning the ropes as Le Sueur County's newest county administrator.
But it's the close relationship between county government and residents that pushed Martin to come before the Le Sueur County Board of Commissioners for an interview last month. Martin is a nine-year resident of Le Sueur County and currently lives with his family in Waterville Township, where they raise a small cattle farm in the summer. When the county administrator position opened up, Martin threw his hat in the ring and a few months later received am offer from the commissioners.
In addition to his work with the USDA, Martin previously served as the owner and president of a private consulting business serving various sectors in communications and management for approximately five years. He also served as a communications manager for DuPont Pioneer in Mankato for two years and as assistant commissioner for the Minnesota Department of Agriculture in St. Paul for five years
The County News sat down with Martin this week to ask him about the issues affecting Le Sueur County and his approach to local leadership.
What interested you in county government?
"I care about public service, I've always had a public servant's heart," said Martin. "When you look at all the levels of government, county government is one of the closest units of government. It affects your neighbors' lives, the decisions are a lot closer to home. In my experience with state and federal management, I have some experiences to bring to the county and have the opportunity to deliver services to my neighbors and do good."
How does your experience with the USDA translate to your role as county administrator?
"In my role with the USDA Minnesota Farm Service Agency, I was managing statewide operations for over 70 offices across the state," said Martin. "That required working with a management team to deliver those programs and services. The team that we oversaw was about 450 people across the state delivering programs and services for farmers."
"There's parallels with the county government, having teams trying to deliver programs services to the citizens of the county.I think also the experience of managing an executive team with certain tasks managing the day to day operations are the parallels."
"Then also when you're in these roles communication is important. Communicating externally with media partners, with associate stakeholders, but also communicating internally."
How does your time in Le Sueur County inform your leadership at the county level?
"I think living in your community that you're leading is important," said Martin. "You see the needs, you're interacting with your neighbors and friends. You can ask the questions about what's on their mind, what are their priorities, what's going right and what's going wrong — being connected and seeing the impact of the decisions your making."
What are some of those needs that you consider a priority for the county?
"This is only my second full week with the county, so there is danger in me saying what the priorities are," said Martin. "But I think some of the issues that demand attention in county — obviously new department heads. One that's just started in public health and another new department head in environmental services is getting started in the coming weeks, so working with those new leaders and making sure the transition is executed well."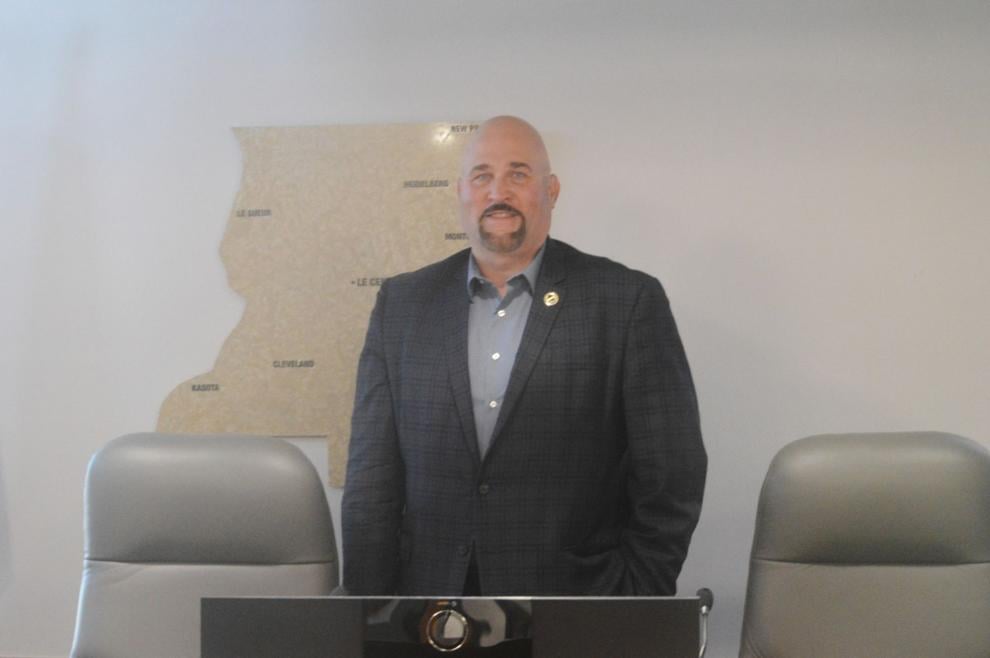 "I think another big issue is the federal American Rescue Plan money. We received half of the money, around $5 million, potentially receiving another $5 million. The county is trying to get its arms around getting guidance from both the federal and state government on what exactly we can spend that money on. We're at the very early stages of that, but the good news is it's an extended timeline so we're not in a hurry. We have around 2-3 years to figure that out."
"Broadband, you can't avoid that. We're still a very rural county, so what's our broadband strategy look like for fiber and more dense communities and how do we get wireless to areas that maybe aren't going to see fiber for a while?"
"We have a new courthouse remodel to look forward to with the new justice center going up. The courts left, so we have some vacant space upstairs to figure out what the long term vision for the county government office looks like. What to do with the jail."
"There's a lot of ditch work going on, what's the strategy there for now and in the future? And now, we're just starting the budget cycle and proposing our budgets and working on those over the summer and figuring out what the levies should look like and what do our capital investment plans for infrastructure look like and how much we want to bond for? With the low interest rates, we'll figure out what the right amount to bond for is."
"Those are some of the early issues I've picked up on that are going to require attention. What I heard last week too, our radios for our sheriff's office have aged, so we need to make an investment in upgrading the radios."
What are the new challenges you're facing taking on this position?
"I have a lot to learn about county government," said Martin. "What's very unique I think is there's very distinct roles for all our units of government between the county, federal government and state and township. I know I have a good handle on state and federal business, but there are all these new programs I Haven't had the experience of touching, especially human services programs and public health and highways. It's just those issues, programs and delivery structures. For me, I need to spend time with department heads and get a handle on those specific [programs] and those are critical ones."