Business in the COVID-19 pandemic has been tough for Le Center's Lake Front Bar and Grill. Customers are down and Owner Tony Christiansen said he's lost numerous opportunities because of executive orders intended to curb the spread of the virus.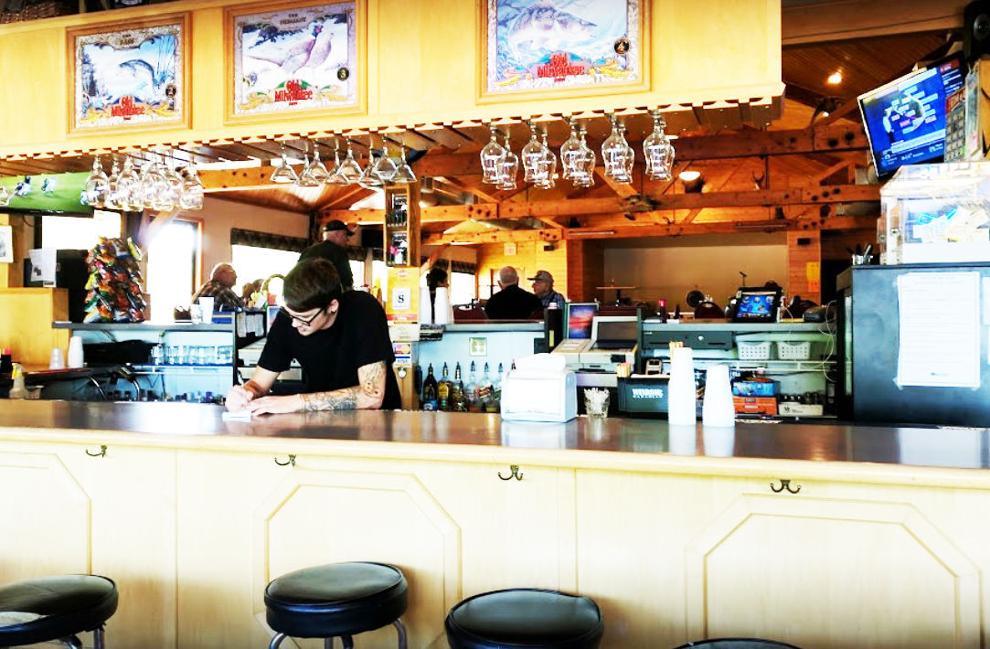 "We have a venue where we do a lot of wedding receptions and bigger stuff, and we haven't been able to do that," said Christiansen. "I think I had nine class reunions and three wedding receptions canceled in our normal venue with our Halloween parties out. That's all huge that we lost."
Ever since the pandemic hit Minnesota, Christiansen has been waiting for the state to lift restrictions.
As far as I'm concerned, we could have been 100% last March," said Christiansen. "I know there's restrictions and what not, but we're probably lucky to be alive yet."
After nearly a year of pandemic-driven uncertainty, a leading state trade group and several legislators are calling for Minnesota to commit to rolling those restrictions back.
Rep. Dave Baker, R-Wilmar, and Sen. Jeff Howe, R-Rockville, are calling for Minnesota to relaxing restrictions along a timeline that would see the state fully reopen by May 1. It's just the latest push by Republicans in the Minnesota legislature to roll back the governor's COVID-19 restrictions and executive authority he's used to implement them.
Those efforts have traditionally failed due to mostly unified DFL opposition, but Baker and Howe say they're trying to build up bipartisan support. They have also asked Department of Employment and Economic Development Commissioner Steve Grove to incorporate some of their recommendations in his approach.
Rep. John Petersburg, R-Waseca, has maintained for months that the state should start looking at ways to relax the restrictions to help area businesses. Petersburg said he thinks that setting a date could be particularly helpful.
"The question is, 'how do we get to that endpoint?'" he asked. "Without some sort of deadline, it doesn't usually happen."
If the state is still dealing with significant COVID infections by that point, either due to hiccups in vaccine distribution or a new variant of the virus, the plan endorsed by Baker and Howe would allow Minnesota to return to restrictions — but only with the consent of the legislature.
Faribault Area Chamber of Commerce and Tourism President Nort Johnson expressed full support not only for the general goal of getting the state opened up as soon as possible, but for the target recommended by Baker and Howe.
Even though the date might be a ways into the future, Johnson expressed optimism that the vaccine rollout will proceed well enough that a full reopening could be a safe proposition, possibly combined with some masking and social distancing.
"At this time, we've got to get the economy churning again," said Johnson, who served last year as chair of the Minnesota Convention and Visitors Bureau.
He noted that particularly in the food industry, supply and inventory are often very time sensitive. Further unexpected shutdowns could lead to significant losses for restaurants and bars, as certain food spoils.
Even as some restrictions on local bars and restaurants have been lifted, Crooked Pint Faribault co-owner Joe Donahue hasn't risked re-opening his restaurant quite yet.
Donahue, who owns Faribault's ACE Hardware store and dipped his toes into the food preparation industry as one of three co-owners of Crooked Pint, said that uncertainty regarding the state's approach to COVID-19 has driven the decision to keep the restaurant closed. Should the state unexpectedly clamp down on COVID restrictions, operating the Crooked Pint could become a losing proposition overnight. That's often the case in the food industry, where sudden shutdowns have repeatedly led to food spoilage.
"We lost a significant amount of food with the shutdown," he said. "We want to get people back to work … but the main reason we've held off reopening until March 5 is the uncertainty."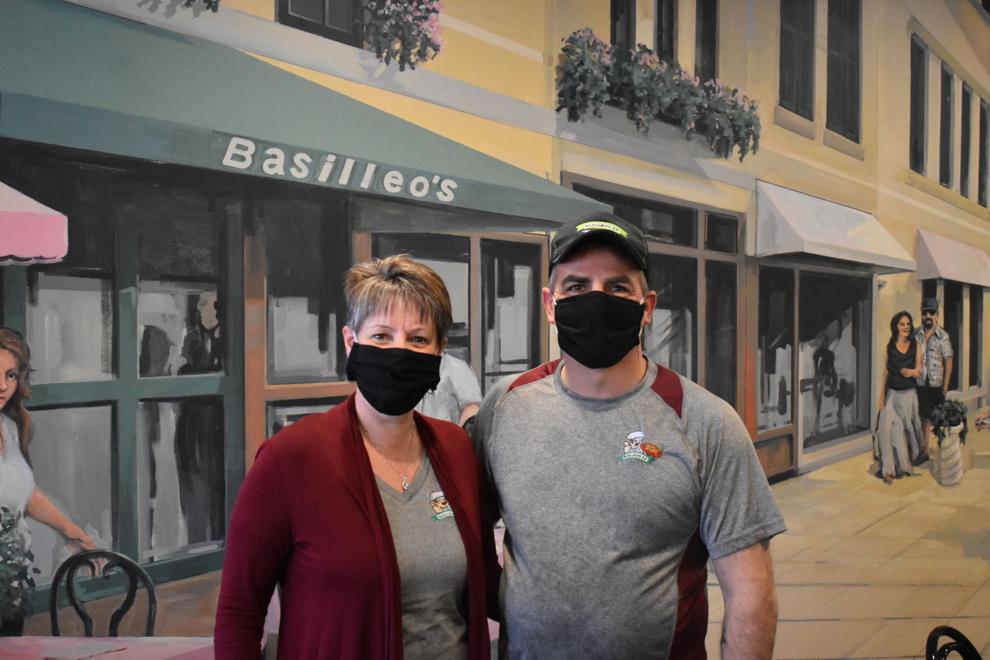 Tom Lester, owner of Basilleo's Pizza 2.0 in Faribault, said that he likes the idea but wishes that businesses like his could open up even sooner. If the situation worsens, he'd much prefer to see any restrictions go through the normal process rather than be implemented through executive action.
Pam Winjum at Winjum's Shady Acres Restaurant and Resort west of Faribault is waiting even longer to reopen. Winjum's is planning on a big reopening ceremony on St. Patrick's Day, with plenty of changes including a new menu and executive chef.
When the restaurant reopens, Winjum said she hopes the regulations will be much lighter. In particular, she said that restricting capacity to 50% and requiring all bars and restaurants to close by 10 p.m. have been particularly burdensome for businesses like hers.
Those comments were echoed by Jose Herrera at Owatonna's Plaza Campestre Bar and Grill. Herrera said that although the relaxation of some restrictions has helped, limits on capacity and the curfew have made it difficult for restaurants to get back in the black.
"It's been good, but not enough yet for us to be able to survive the right way," he said.
However, Stacy Wilson of Old Town Bagels in Owatonna said the issue is likely broader than just lifting restrictions. Until more people are comfortable going out to eat, Wilson said the restaurant and hospitality industry won't truly be out of the woods.
"We need to get to a place where not only are we open, but people are comfortable going out," she said.
Mike Sweetman, owner of Extra Innings in St. Peter and Marshall, said that establishing a set deadline for restrictions to end would be beneficial to his business, but he also had reservations about setting a deadline in a changing pandemic.
"In an ideal world, sure but there's nothing certain about any of this right now," said Sweetman. "We're still doing our best to adapt as everything changes. I think it's difficult to put a set date on everything at this point. I'm not strongly for or against it."
Hospitality Minnesota President and CEO Liz Rammer said that the measure would provide a sense of certainty for the hospitality businesses who have been hit hardest by the pandemic.
"No other industry has been hit harder by the pandemic than the hospitality industry, and experts are telling us it will be a long, multiyear recovery," Rammer said. "That's why it's important we get people back to work."
Bringing in $16 billion in revenue and employing 273,000 full or part time workers as of 2018, it's one of the state's largest industries. However, the industry has shed a stunning 116,000 jobs and more than half of hospitality business owners say they're at risk of permanent closure.