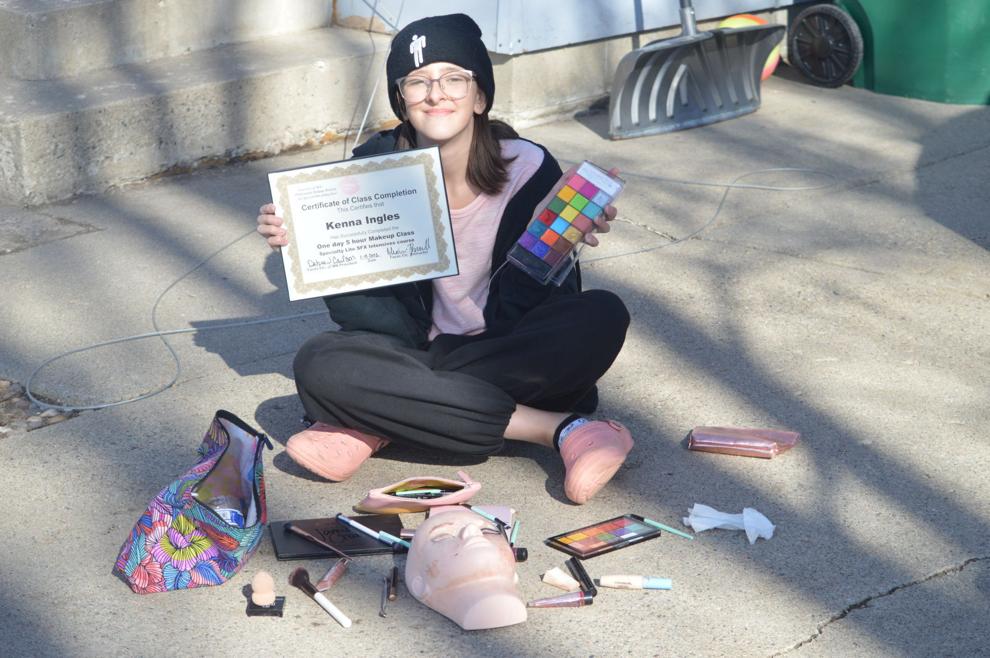 You might not know many special effects makeup artists, but you know their work. Responsible for transforming Marlon Brando into Godfather Don Vito Corleone, making Arnold Schwarzenegger a machine in Terminator and giving the zombies of the Walking Dead their horrifying look, special effects makeup artists are the backstage creators of some of the most memorable movie moments.
Minnesota New Country School sixth-grade student Kenna Ingles, of Le Sueur, hopes to make those moments herself one day. Since March of 2020, Ingles has been honing her skills as a makeup artist and producing numerous bloody creations. With an ever-expanding number of face paints, eyeshadow, scar wax and fake blood, the aspiring makeup artist works weekly to develop more effects.
"I like how you can use your imagination to create different things and nobody is really telling you what to do," said Ingles.
As an artist, Ingles finds herself fascinated by the gory potential of makeup. She's practiced giving herself deep wounds, scars around her lips as well as a prosthetic mouth sewn shut made with tape, latex and tissue.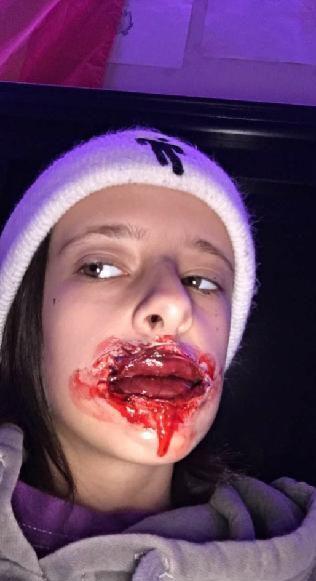 "I love the gore. The gore is my favorite part," said Ingles.
What once was a hobby has become a passion for Ingles. On Christmases, makeup kits and fake blood are the presents she gets under the tree. She spends an hour a week working on new projects and has dedicated her sixth grade final project to studying special effects makeup.
"I've always loved Halloween and so I love that she's going that route," said Kenna's mother Angel Ingles.
Ingles had the opportunity to develop her talents even further when she received a $500 scholarship from the Ann Bancroft Foundation in November to attend a special effects makeup class at Faces Etc. of Minneapolis. The class taught Ingles a variety of new techniques on how to create cuts and bruises, bullet wounds, asset burns, as well as old age makeup.
"There was a lot I didn't know going into the class, but there was still a lot that I did know going into the class," said Ingles. "When I came out of the class I learned some new products, some new techniques a lot of stuff to help me get better at what I was doing."
"I was impressed with the old age because I really didn't consider that to be special effects," Ingles added. "I really focus on the gory type things."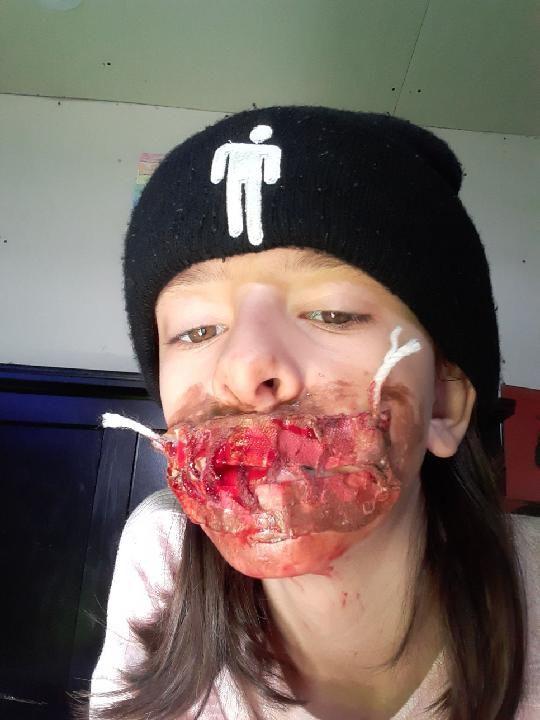 Ingles' long-term goal is to have her special effects featured in films, but in the meantime, she's finding other ways to apply her makeup talents. She wants to assist with first aid classes, using her makeup to make the practice situations much more lifelike. And when she's feeling mischievous, Ingles' bloody effects have been a great way to pull a prank.
The Ann Bancroft Foundation, which encourages girls to pursue their dreams through grants, mentorships and development opportunities, was so impressed with Ingles' work that she is set to be featured at their annual board of directors event.
"They've never received an application for anything like what she does," said Angel Ingles. "So they want to gross out the board of directors."