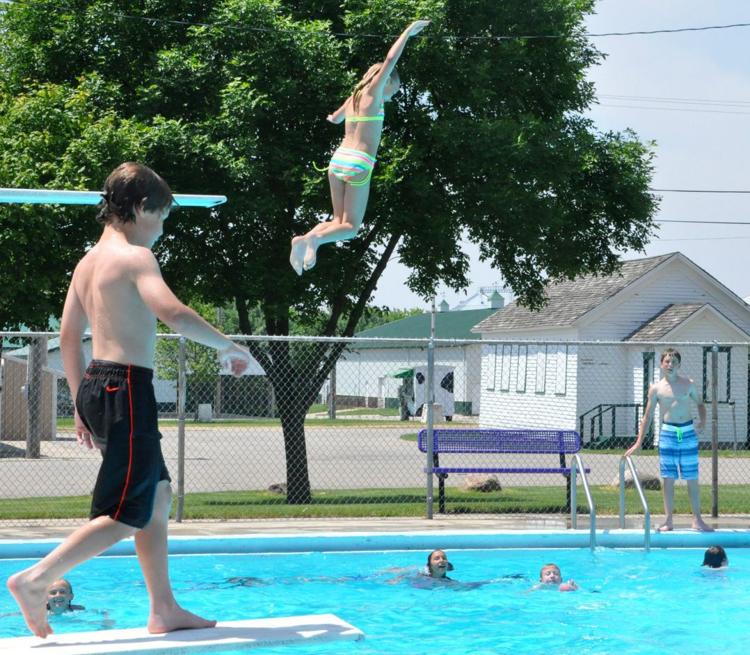 The summer season is fast approaching, but the COVID-19 pandemic has put many Minnesotans' hopes for summer fun on pause. With daily lab-confirmed cases of coronavirus on the rise, families, as well as state and local leaders, are uncertain about what summer activities will be safe to enjoy.
That uncertainty was present at the Le Center City Council meeting on Tuesday when questions arose about whether the municipal pool could be opened this summer. Local leaders have still not received any guidance from Gov. Tim Walz or the Minnesota Department of Health on whether pools will be able to open, but Mayor Josh Frederickson said that if the city is allowed to open the pool, it will.
"I think we all, as a council, want to see that pool opened as long as it's safe to do so," said Frederickson. "Even if we have to wait. Even if we can only have it open for one month, it will give those kids something to look forward to."
In the event the pool would be allowed to open, it would likely look very different this year. Dorothy Dinwiddle speculated that new measures would need to be put in place. These measures could include checking temperatures at the door, restricting bathroom and shower access to one person at a time, hiring a person to monitor the locker rooms, halting food sales and water sports, like basketball, preventing congestion around the diving board and closing off the baby pool.
"The baby pool, there's way too many people in that, especially when families come," said Dinwiddle. "It could be mother, father, three kids, grandma and grandpa all sitting together in the baby pool, so if we open, I would suggest not opening the baby pool at all."
But opening the pool would come with its own set of complications beyond just implementing safety measures. If the pool has to delay opening, Dinwiddle pointed out that many of the lifeguards on staff could find other jobs instead. Some might have their licenses expire in the time it takes for the pool to reopen.
The pool could also lose some large streams of revenue. Dinwiddle estimated that the pool would lose $5,000 from not being able to do food sales and an additional $2,000 from reduced traffic from surrounding communities, like Cleveland and Waterville.
She speculated that the pool could also see a slump in season pass sales and that the facility may need to reevaluate having Red Cross swimming lessons. Lessons between instructors and young children often require close contact, so Dinwiddle was uncertain how they would fit into state guidelines. Losing the lessons could cost the pool $10,000.
"[Red Cross'] recommendation is a lesson that could be within 3 feet of the person teaching at all times so it would have to be one on one or three persons per one guard," said Dinwiddle. "That could be an issue, so there's a possibility we would just do open swim with no lessons, and that would eliminate some of the congestion, but we would be losing that revenue."
Closing the pool could actually save the city money according to Dinwiddle's estimates. The facility manger suggested that if the pool were forced to close, the money saved could be used to fund pool infrastructure.
"In hindsight, if we don't open or can't open — if the governor says you can't open, you can't open — we will save over $100,000 this year that we could save and use toward some of last year's wish list," said Dinwiddle.
Frederickson believed that the costs of opening the pool shouldn't weigh in on the city's decision since the municipal pool isn't profitable as it is.
"We lose money on it every year anyways, so it's kind of a moot point," said Frederickson. "Waseca closed theirs because that's a moneymaking revenue for them. They had to make a decision, but we're in a position where we don't make money off of it, so we can make a decision based on what the governor says."
"There will be water in the pool ready to open June 1, whether or not we'll be able to," Frederickson added. "The best bet right now is to wait and see what guidelines there are and see if we can work within those guidelines,"Reach Reporter Carson Hughes at 507-931-8575. ©Copyright 2020 APG Media of Southern Minnesota. All Rights Reserved.