Through freezing rain and snow, organizers persevered to bring holiday cheer to Le Center with the 19th annual Hollydaze celebration.
On Nov. 30, the Hollydaze festival kicked off its Christmas commemoration with a holiday craft sale at the American Legion Post 108. While kids put together arts and crafts, snacked on treats and watched movies, parents kicked back with some adult holiday drinks while shopping for sweets, decorations, winter gear and more to prepare for the holidays ahead. The sale was also attended by Schell's Hobo Band, who played at the local bars before arriving at the American Legion.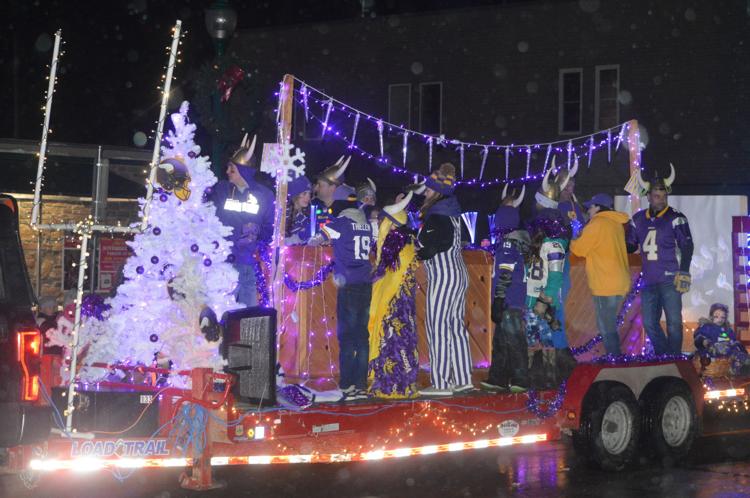 Following the craft sale, Le Center residents lined the streets at 6 p.m. to watch the Hollydaze parade. Despite the chilly temperatures and freezing rain, residents stuck it out to see the cavalcade of floats wrapped in colored lights drive down Park Avenue concluding with Santa Claus on top of a Le Center Fire Truck.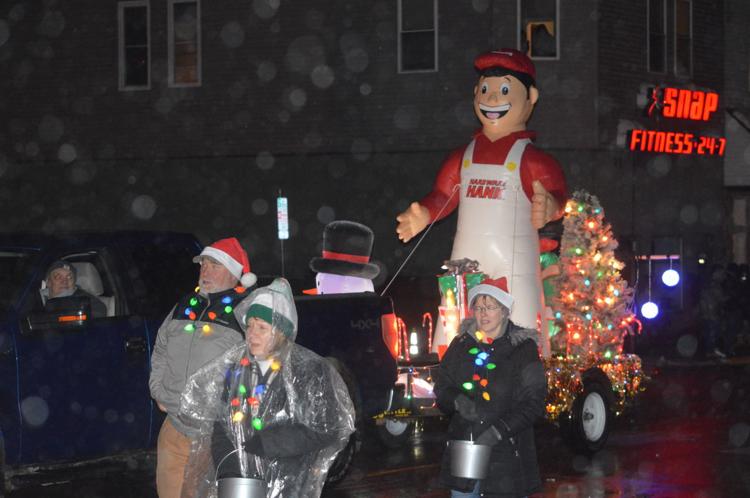 "It really is going fantastic right now," said Claus. "Le Center does a beautiful job with the lighting up of the laser light show. It was really nice. This starts my whole season."
After the parade, Santa and his helpers took to the Courthouse Park gazebo to sit down with kids and find out what they wanted for Christmas. Afterward, each kid received gifts from his helpers.
"This whole community really puts on a great show," said Jolly Old St. Nicholas. "If the weather wasn't drizzling or snowing, we would have had about 300 people. I would be here another hour probably. It's fun to watch all this excitement."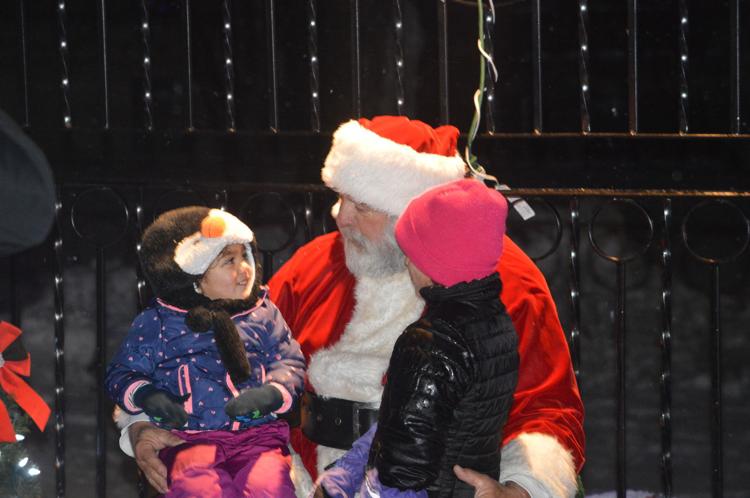 Outside the gazebo, the entire courthouse park was lit up with Christmas decorations, as well as a laser light show by FullColorLasers, known for their light shows at the Minnesota Timberwolves games. This wouldn't have been accomplished without Kathy Huber and a 12-15 person committee decorating the park.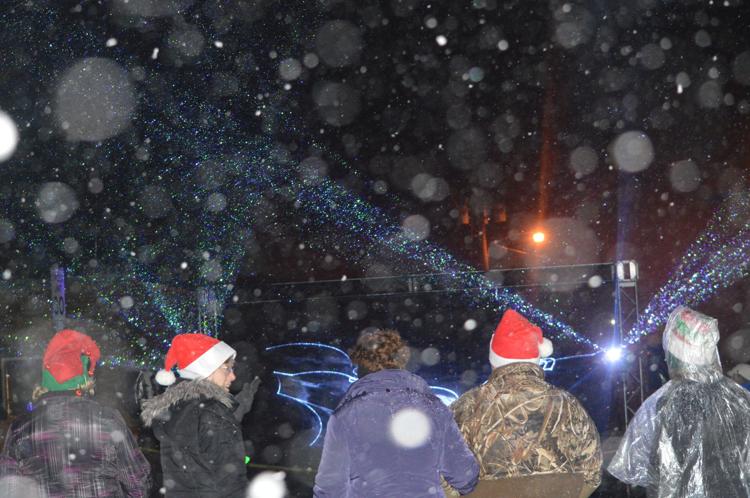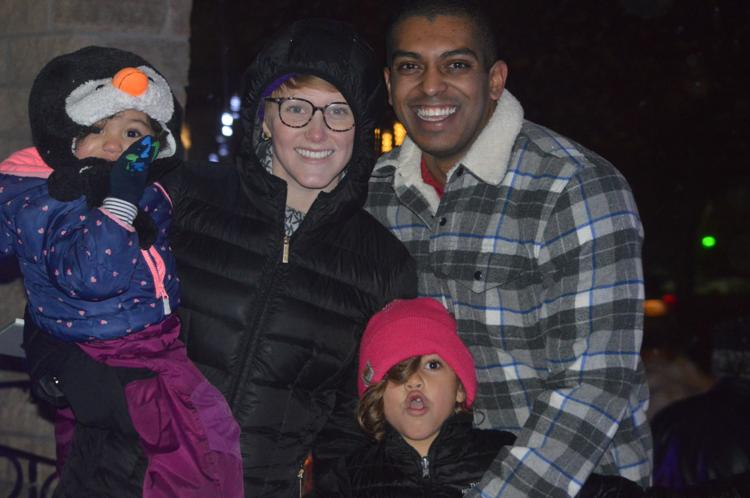 "It's enjoyable, and when you hear the kids rolling around with the snowmen in the park, it just melts your heart to see everyone have a great time," said Huber. "That's what it's all about."
Also featured at the celebration was the fish house contest. Residents decorated their fish houses with holiday ornaments for the chance to win chamber bucks if they took home first, second or third place.
"My mom volunteered on the committee and she's the one who really wanted to bring fish houses back this year," said Rachel, a participant in the fish house contest. She and her family have been competing in the fish house contest since the very first year. "That year we were so young we were selling hot chocolate out of that window, I was probably in like third or fourth grade."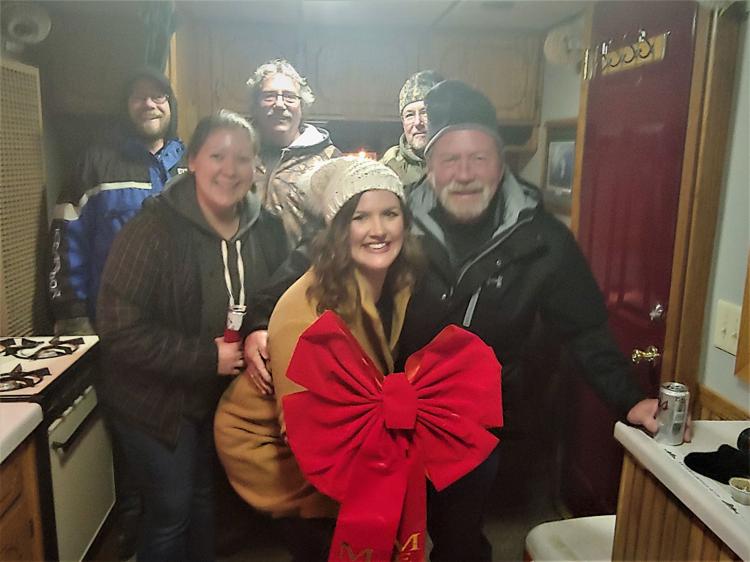 Rachel said she continues the holiday tradition to bond with the community.
"Just seeing all of the community and all of my friends and family. Everyone just considers each other family so it's a reason to get out in the cold. We used to go way more all out, but it's the first year again so I think they're just getting back into it. I think next year will be a lot better."