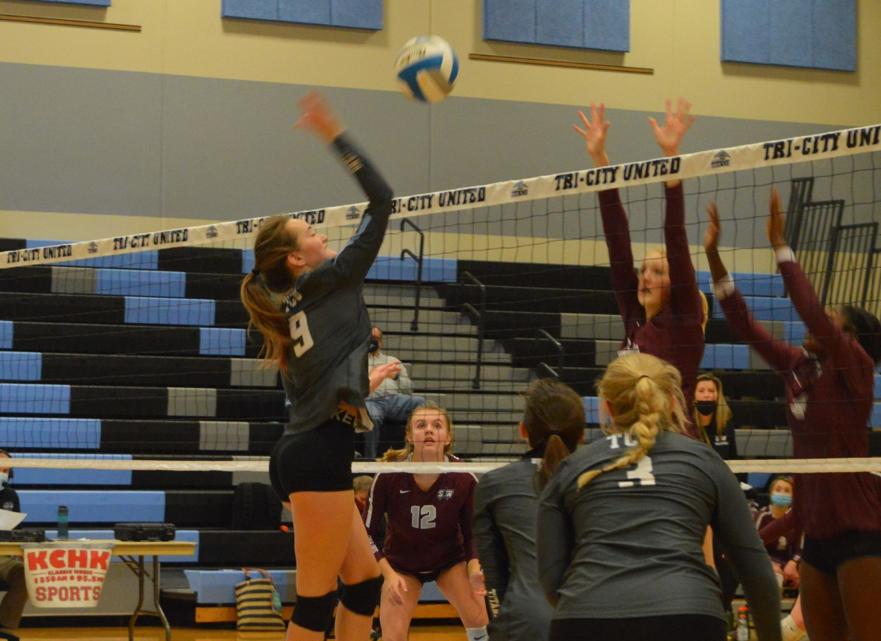 With the volleyball season cut short, the Tri-City United team headed into their penultimate match on Thursday against Southwest Christian. The Titans came close to overtaking the Stars, but ultimately Southwest Christian swept all three sets.
The Stars proved to be a difficult opponent. While the Titans had a competitive start, Southwest Christian widened their leads in the second and third sets to close the match 3-0.
Thursday's match followed a similar pattern. The Titans led with a strong start, with defensive specialists Kaitlyn Lang and Lauren Houn countering the Stars' offensive plays. Lang put in 18 digs while Houn contributed 6. Houn also served as a setter for the Titans, delivering 13 assists to outside hitters Jordyn Brownlee and Sam Lang.
Brownlee and Lang were the lead points-getters for the Titans, coming away with six kills each. Brownlee also split her time between defense and offense and saved the ball with ten digs.
The Titans winnowed down the Stars lead in the first set, but the stars came out on top with a 25-21 victory.
After a disappointing defeat, the Titans had trouble building up that same momentum against the Stars. Southwest Christian racked up the score as the match continued. The Stars had an early five point advantage on the Titans and continued to build on it to a 25-14 win in the second set.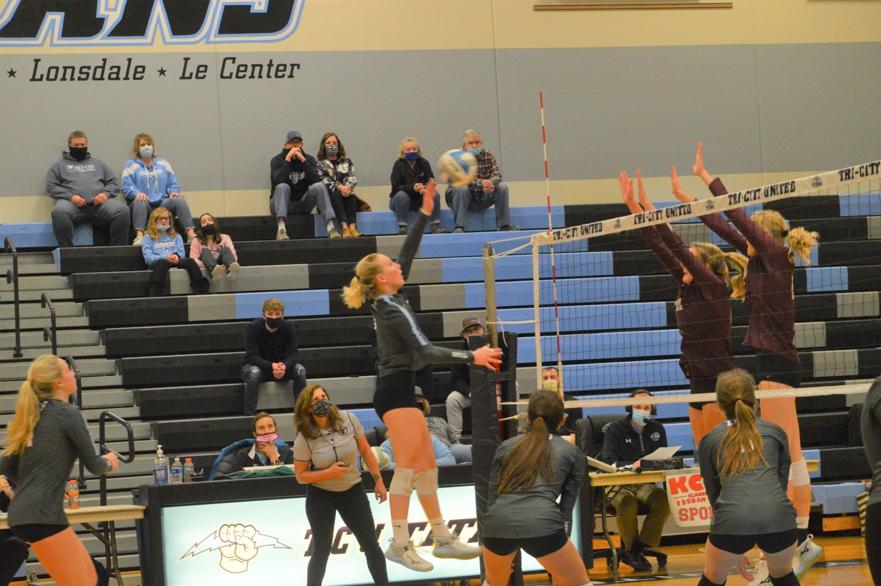 Tri-City United had a promising start in the third, capturing an early two point lead, but their scoring efforts fell short as the Stars shot up to a 25-10 victory.