A long-running family business in Le Center, Factor Motors is closing its doors. The Ford dealership is holding a going-out-of-business sale before it closes its doors Aug. 2.
For Paul Factor, the moment is bittersweet. "It's been hard to tell our loyal customers that we're closing," said Factor. "I'll be starting a new career as a loan officer at First National Bank and I'll be seeing a lot of people. So it's really bittersweet."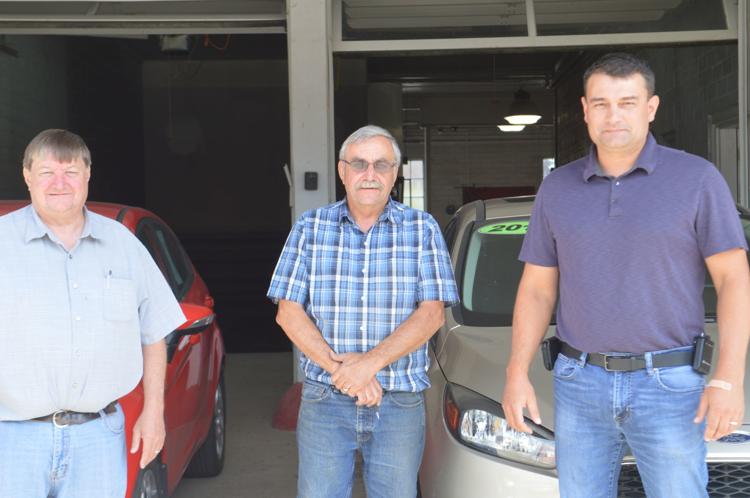 Factor's grandfather, Leonard Factor started the business 50 years ago in 1969, and employed his sons Bob, Ron and Gary Factor. Paul Factor's uncles, Bob and Ron Factor, continue to work at Factor Motors. Paul Factor, who works in sales, joined the company back in 1990 at the age of 20.
"Grandpa was retiring and he needed me to help," said Factor. "Otherwise, he said he would hire someone outside the family."
He added, "Grandpa Leonard came up with our slogan, 'No Gimmicks … No Hassles … No Baloney. He taught us that honesty was the most important thing when dealing with customers."
Paul Factor remembers how his grandfather use to run the business successfully.
"He was old school," he said. "Be on time for work every day, don't call in sick unless you are sick, work hard, play hard, and most importantly, be honest. One little lie will only turn into more lies. I know that seems pretty simple but I am grateful every day to have worked with and learned from him. Honesty and a good work ethic are hard to find these days. "
Factor Motors had succeeded through three generations, through good times and bad.
"The automotive industry has a lot of ups and downs," said Bob Factor, who began working at the dealership in 1969 at 15 years old. "We had Chrysler, Plymouth and Jeep pull their franchises when they filed for bankruptcy, but we always made it through."
"It is tough working with family in a business," said Paul Factor, "People think it must be nice being your own boss and I would never take back the memories and experiences made the last 29 years. You would think it is easier than working for someone else but the truth is you work harder and probably make less money when working with family. I was the oldest of five children and the only one to join the family business."
Today, Factor Motors is shutting its doors because of a lack of new talent.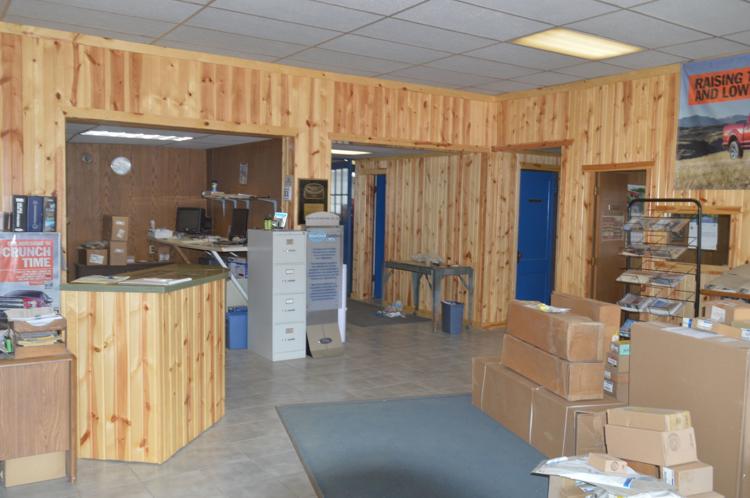 "Everybody here, except for me, is retirement age, and we haven't been able to get younger mechanics." said Paul Factor. "A lot of younger mechanics are looking for good health insurance, but as a business with less than 10 employees, we haven't been able to get health insurance at a reasonable rate."
"It was time to do it," he added. "Being the youngest one here, it would have been hard to run it all by myself."
It won't be easy to walk away from long-established relationships at work, but the team can handle dropping the long days.
"I'll miss the customers; I won't miss the nights and Saturdays," said Factor. "I remember as a child waiting for dad on Friday nights to go on vacation after he was done with work and he just had to finish with that last customer until 7-8 at night with mom and us kids waiting in the showroom at Factor Motors. I remember it well because 20 years later I was doing the same with my wife and kids."
"I'll miss getting to know a lot of great customers," said Ron Factor. "We really appreciate all of their business."
Ron Factor, like many of the other dealership employees is using this time to retire, though he said he might still do some part time or volunteer work. Paul Factor says that loyal customers to Factor Motors will continue to be well taken care of.
"We've been in contact with Wolf Motors in Le Sueur and Jordan, and they will take care of our customers," he said.
Factor Motors sends out their gratitude to their customers throughout the years.
"Sure there were some tough times," said Paul Factor. "But as I am talking to our customers and telling them about our closing, I have heard again and again 'How did a Ford dealership survive in little old Le Center for 50 years while so many dealerships have closed?' It was with a great family and many great loyal customers like you. Thank you."