One year ago, Kevin and Pam Altendorf never imagined that they would own a car wash, but come Friday, Nov. 29 the couple will reopen the Aqua Shine Car Wash in Le Sueur with updated features including a completely renovated automatic bay.
"Buying a car wash probably wasn't on my list for things we were going to do in our lifetime, but it's been really fun," said Pam.
Though she currently lives in a small town in southeastern Minnesota with her husband Kevin and their five children, Pam was born and raised in Le Sueur and was a member of the first Le Sueur-Henderson High School graduating class. So when the chance to run a small business in Le Sueur came about, the couple took it.
"The opportunity opened up to us," Pam said. "We were looking for something to invest in and when it first came available we were like, 'Oh, that's strange," … but it just seemed like the right opportunity. We really liked that it was in Le Sueur. My parents are here, and Kevin comes here often for work, so it's an easy place for us to come back to."
She continued, "We've always just wanted to support small towns. Both of us being from small towns and our kids being from a small town …"
While the couple has owned a few rental properties, they've never run a business to this scale. Despite the learning curve, Kevin has enjoyed the challenge of taking on the project.
"It's kind of neat," he said. "It's something that keeps your brain going, because it's different. So I wouldn't say it was easy just because it's totally new. It was figuring out how much more efficient you can run things. It's just like any business. You try to decrease expenses and increase revenue."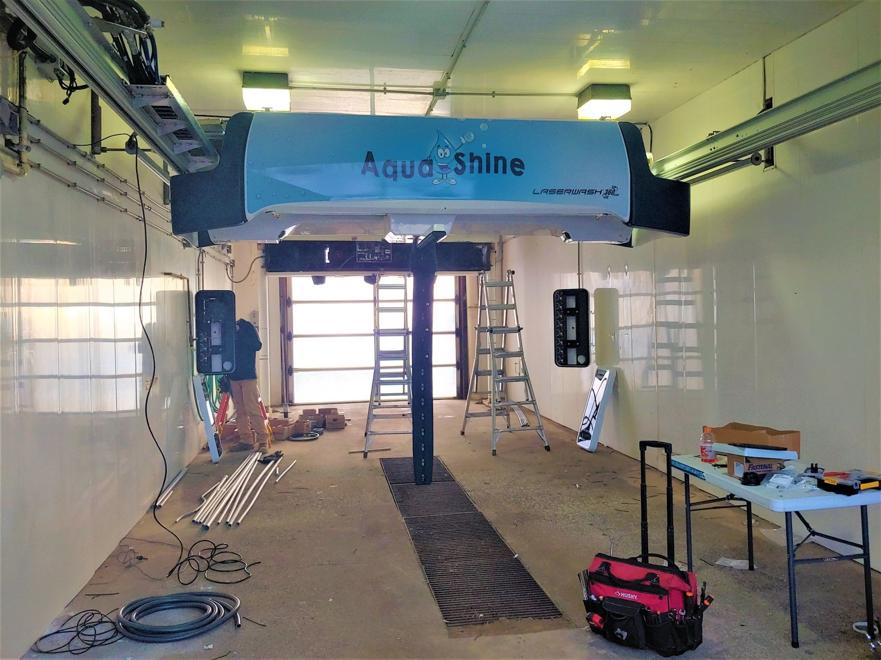 Kevin was also interested in updating and renovating the car wash. The automatic bay is seeing some of the most significant changes, with two-decade-old equipment being replaced with features like a new spray arch for hard-to-reach places, a laser wash machine and high-pressure side blasters which will be made easy to use through new Unitec touch screens. Aqua Shine will also be employing new Turtle Wax cleaning products designed to protect vehicles' paint from weather and make them shine.
"[Kevin's] done a lot of research, and as you can see, we're putting in this new system," Pam said. "He spent literally months researching what company to install the new system and to make sure it really was going to be a good system. He would go to other towns and I would joke about him having the cleanest car ever because he would literally go through other car washes just trying things out and making sure it would be right."
Kevin emphasized that the wash wouldn't be where it is today without support from its employees.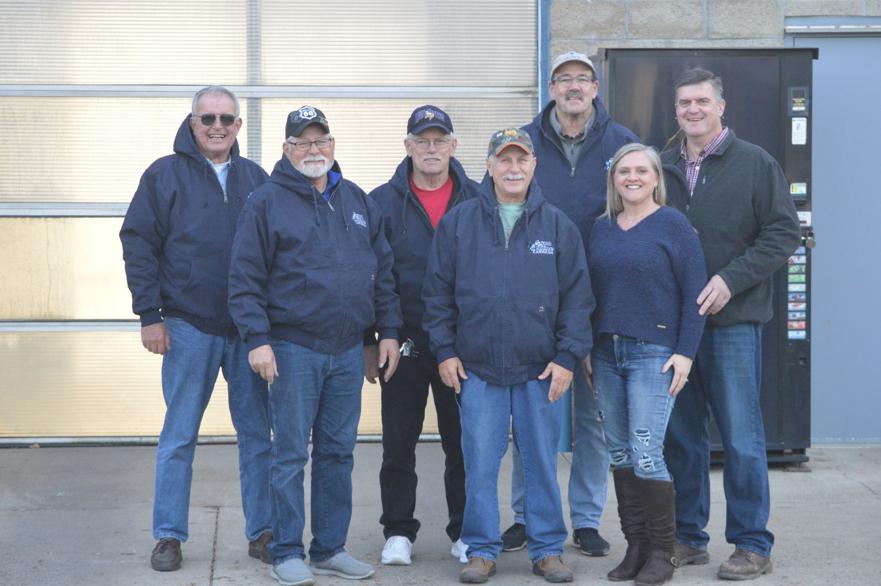 "We've learned a lot, but I think it's helped that we have the support of the people that work here," Kevin said. "Rick Makepeace is the main person who is kind of in charge of the place. I don't come here but maybe a couple of times a month actually, and Rick takes care of it. If it wasn't for Rick, the place wouldn't run."
Kevin also expressed is hope that the wash would continue to attract existing customers and run a satisfying car wash.
"We hope to keep the clientele that do come back here," he said. "In a town like this, you can only grow so much as a business … We just expect to maintain and create a nice wash that people can come and enjoy and does a good job."