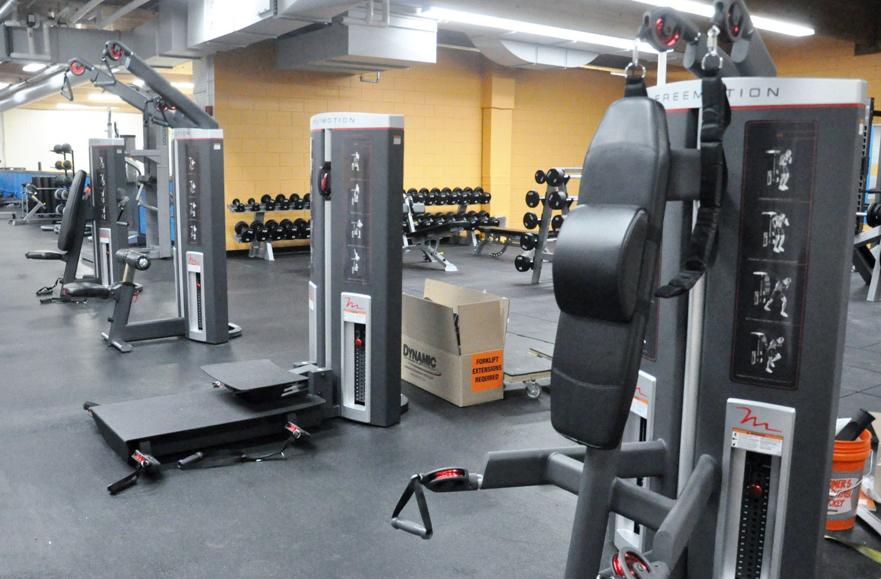 The Le Sueur Community Center will be ready to open in a little more than a month.
On Monday, the Le Sueur City Council voted unanimously to open the community center, using funds from the CARES Act. Most, but not all Community Center facilities will be open this fall. The fitness center, gym and racquetball courts would open on Sept. 1, while the ice arena is scheduled to begin operations on Sept. 26. However, the indoor pool and the locker rooms would remain closed.
City staff believe that it would cost far more to open the indoor pool than other facilities. With an estimated 25% increase in expenditures from COVID-19, opening the indoor pool from Sept. 1 onward would create a $118,000 deficit. In comparison, operating the fitness center would leave an estimated $47,000 deficit and the ice arena a $26,000 deficit.
Reopening was made possible through $300,000 the city received in CARES Act dollars, which could reimburse the estimated $159,000 deficit that would be taken on by operating the facility.
A new rate structure has been approved for month-to-month use of the Community Center facilities, ranging from $15-100 depending on the package. Multiple discounts are available for customers, but are limited to one per membership.
Due to Gov. Tim Walz' recent mask mandate, Community Center attendees will be required to wear masks inside the facility, except when exercising on a machine, playing racquetball, skating in the ice arena or playing sports in the gym. Visitors will also be required to sign a form upon entering that they do not have any symptoms of COVID-19.
"We figured it's a good thing to have everyone sign on," said City Administrator Jasper Kruggel. "It's kind of a pain to do, but it really brings that awareness to light for everybody that comes into the facility."
On top of that, staff will perform temperature checks on individuals entering the center.
Facilities themselves will also be subject to extra sanitation. In the fitness center, there will be mandatory half-hour breaks every two hours when staff will sanitize fitness equipment. The racquetball courts and gym will be cleaned after use as well.
The Community Center will be staffed between 7 a.m. and 7 p.m. with two full time staffers returning at 100% capacity and one full-time staffer remaining on furlough. Community Center hours could be extended into 10 p.m. if more staffing is secured.
During unstaffed hours, between 7 p.m and 7 a.m., visitors will only have access to the fitness center and will be required to sign a waiver form before using the facility. Those waivers will be cross-referenced with a door log and video log to ensure that everyone entering the fitness center at night is filling out the form. Visitors will be expected to sanitize fitness center equipment after use.
"The 24-hour access is something that will be a challenge," said Kruggel. "We're going to monitor it in real time and if it's just not working and we don't feel comfortable with it, we would move to just a staffed-hour time frame."
Councilors Newell Krogmann and John Favolise both supported opening the Community Center, but had concerns about the safety of night-time, unstaffed operations.
"Every facility that I know of across the states that are opening or operating had their members sign, while renewing their membership, a document that says they will wipe the equipment down before they use it and they will wipe it down after they use it," Favolise said to Kruggel. "What are your thoughts on this?"
The city administrator responded that the waiver form would tell visitors to clean their machines, but rather than issue a waiver with membership, it would be issued daily to keep count and for customer ease of use. The policy would be subject to change if necessary.
"The goal is to have it available as much as we can," said Kruggel. "If we don't feel comfortable, as staff, we'll make that call. We don't think that there will be an influx. There are a lot of people that will be excited the facility is opening, but we don't think they'll start showing up right away."