Flora, fauna and the natural world are watercolor painter Rita Prahl's muse. A stroll through the Healing Arts exhibit at the Owatonna Hospital gives a glimpse into the Le Sueur artist's vision.
Visitors can expect to see her backyard bird series, floral paintings and other farm animals until February as part of the fall/winter show at the hospital.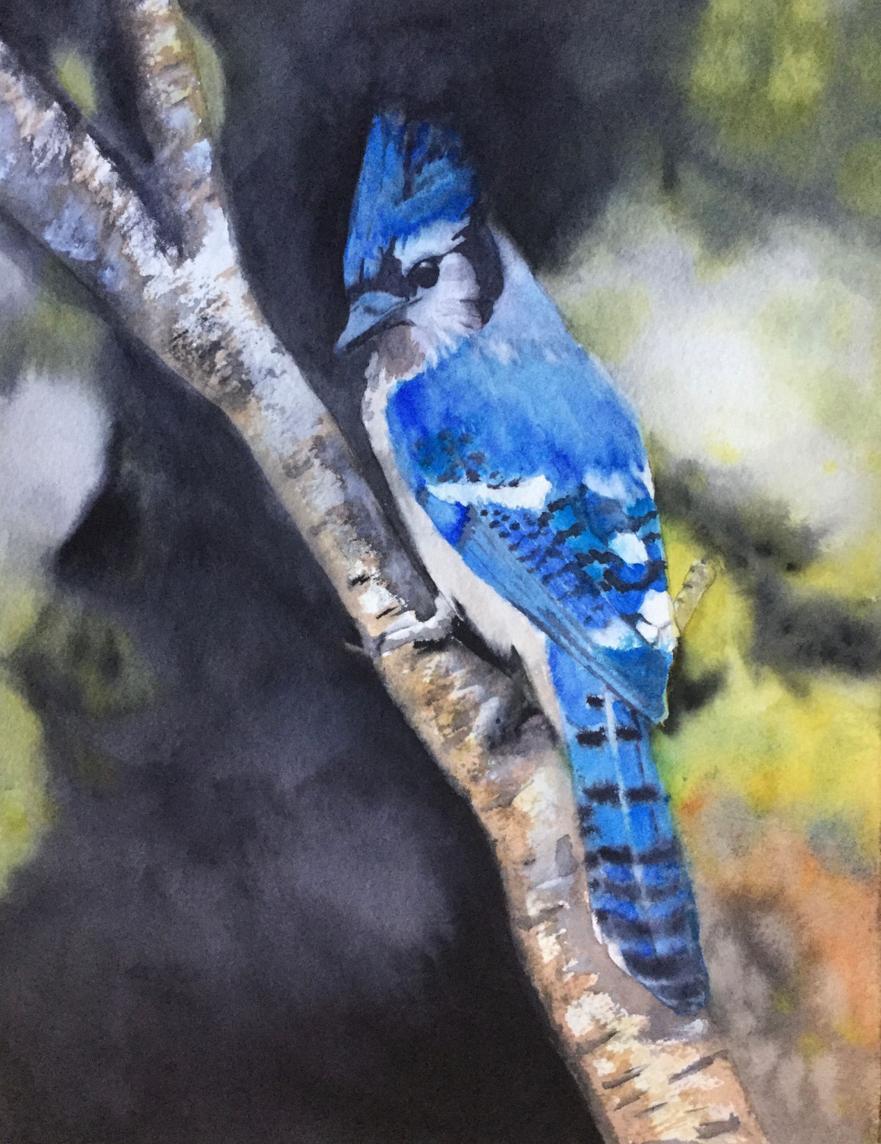 Taking inspiration from the world around her, much of Prahl's subject matter reflects what she sees on her family farm. Farming runs in Prahl's blood, she grew up on a farm and now lives and works on a Century farm in Sibley County, which has been in her husband's family for six generations. Farm life has instilled values of simplicity, family and hard work, much of these values can be seen in her art.
Most of her compositions are first captured by photo to use as a reference, Prahl says. Subjects include anything that catches her eye, whether it's a farm kitten, members of her family or flowers from her garden.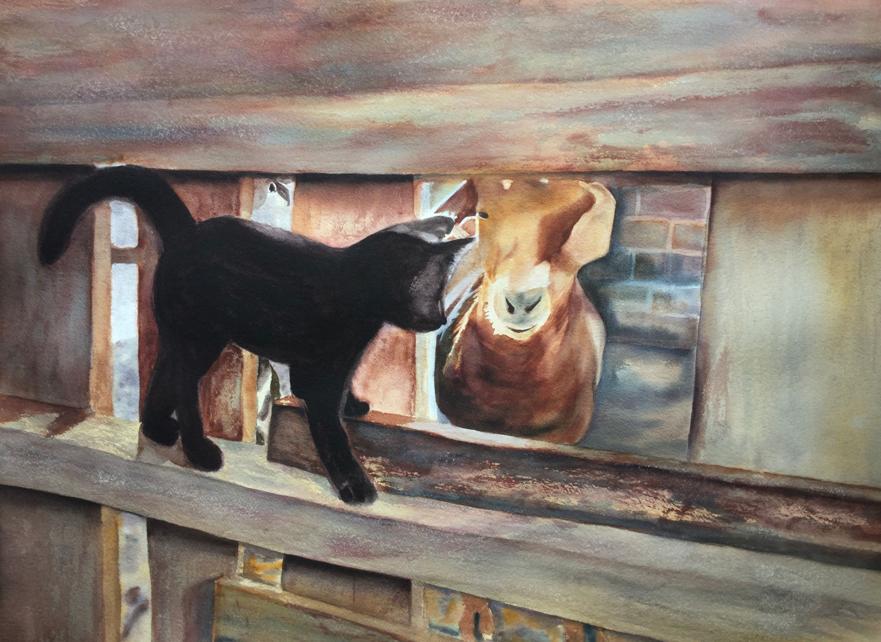 "I try to sketch it out from the photo and then put the photo away and then try to remember that feeling," Prahl said.
She estimates a painting takes about three weeks to complete. The first week involves brainstorming and figuring out how she will approach her work. The second week she will pick out the colors and start to apply the paint. With a brush in hand, Prahl says she enjoys moving the paint around creating a luminesce effect.
"By the third week I want to just look at it for days and make corrections," Prahl said.
Watercolor can be an unpredictable and unforgiving medium. When a painting is not turning out as she had hoped, Prahl will set the piece aside and come back later with fresh eyes. At that point, she says she can usually adjust the piece to make it work.
"And it's usually better than what you thought it would be," Prahl said.
Although Prahl is semi-retired from farming, she still helps out when needed. As a result she says she sometimes gets up as early as 4 a.m. to focus solely on her art.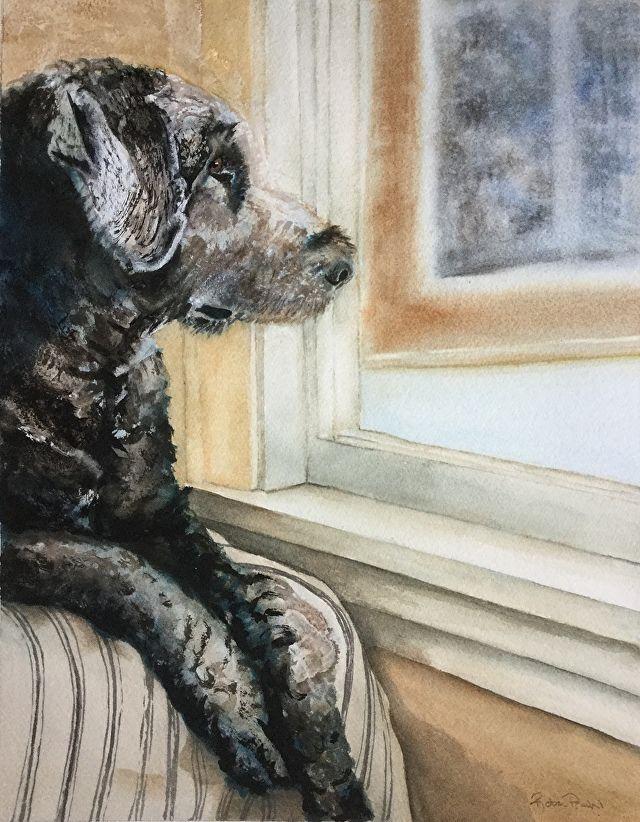 Prahl has had a creative side from a young age. When she was a teenager her parents enrolled her in art instruction after discovering her interest in the arts. Her parents continued to encourage her, supporting her in an online art class until she was 18. She would go on to major in graphic arts and enter the working world. After having kids she decided to stay home with her kids.
About 24 years ago, Prahl took a watercolor painting class with a friend at the Minnetonka Center for the Arts and she became hooked.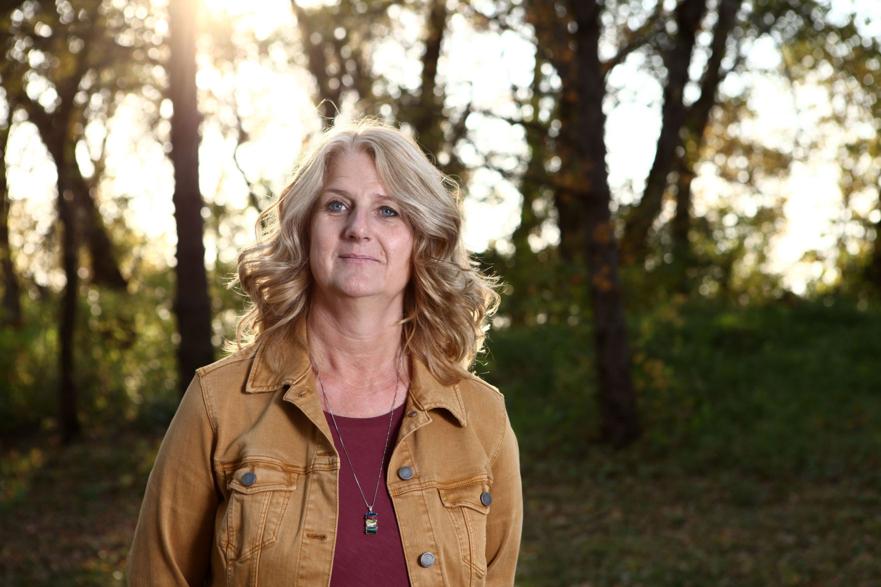 "It was like everything that I had done up until that point was leading up to doing watercolor," Prahl said of the therapeutic activity.
Now she is focused solely on the watercolor painting medium. Through the many years of practice, she has learned more about the medium and has learned to slow down and be in the moment while she is creating.
"You have to go slow to go fast," Prahl said, adding that patience is key to art and life.