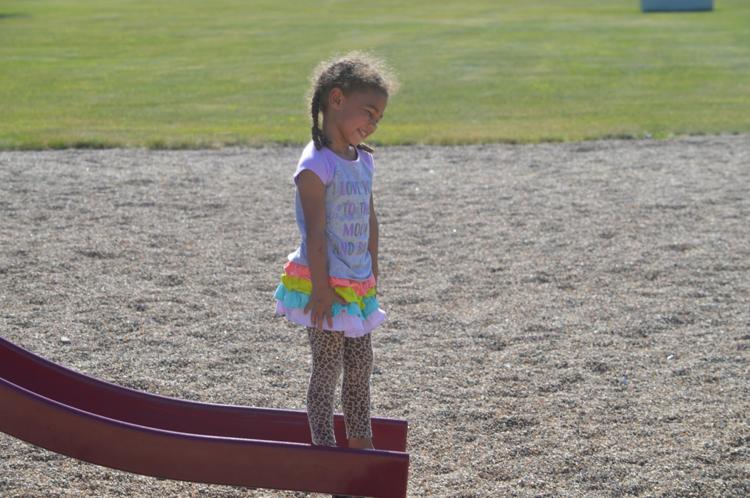 There won't be many Fourth of July celebrations in Le Sueur County this year, due to the impact of COVID-19, but there's still plenty of open spaces to explore and activities to do throughout the week. Here's just a few ideas to make this Fourth of July a memorable one.
Camping is a mainstay of the Fourth of July and Le Sueur County's campgrounds are up and running including Clear Lake Park in Lexington Township and Lake Washington Regional Park and Campground in Kasota. Lake Washington is even bringing back a special Fourth of July event with its Best Decorated Campsite competition from 10 a.m. to 4 p.m. This will be the second year of the competition and the winner will receive a free week of camping.
"Those that want to participate can decorate their camper or campsite," said Lake Washington Caretaker Sue Holicky. "We do a voting where everyone gets a voting tag and writes down the number of the best decorated camper."
Campers and non-campers alike will also have the opportunity to make Fourth of July-themed popcorn bags during a crafting activity.
The campsites at Lake Washington are booked for the week, but non-campers can still come to the park area to take in the 3.5 miles of trails and participate in the park's Saturday Shenanigans. Each Saturday, the park introduces a new activity to encourage people to explore the outdoors. On June 20, the park tied pink ribbons at eight different locations which required visitors to walk 2.5 miles to find them all. On June 27, the park is holding a nature scavenger hunt encouraging visitors to find wildflowers, acorns, dandelions and much more.
There are many other spots to hike in the county as well. Near Le Center, visitors can walk and bike the half-mile trail loop at Bradshaw Woods full of native trees like including Basswood, Elm and Maple. Richter Woods can be found 1.5 miles west of Montgomery with 2.5 miles of trails, a basketball hoop, playground and volleyball net and wildlife such as deer, raccoons and eagles.
The Ney Nature Center near Henderson has several miles of trails, geocaching and a wide range of programming. While there won't be any special events over the Fourth, the Ney Nature Center will be starting its Nature Build Camp for youth on July 6.
"The Nature Build camp is for ages 6-8. It's all about how animals build their homes and other nature building activities," said Ney Nature Center Executive Director Becky Pollack. "It should be a lot of fun."
The camp is from 9am-4pm each day from July 6-8 at a cost of $84 for members and $99 for non-members.
Swimming, fishing and boating
As the summer heats up, there's no better time to take a dip in the water. Luckily this is the land of 10,000 lakes and there is no shortage of natural and artificial bodies of water to access.
Some of the most popular lakes in the county for boating include Lake Washington, northeast of Mankato, Lake Francis and Ray's Lake near Elysian, the German-Jefferson lake chain, Lake Tetonka near Waterville and Lake Volney near Le Center. For kayakers, lakes Diamond, Emily, Gorman, Ray's, Thomas, Tustin and West Jefferson all have accesses built to get a canoe or kayak out on the water.
Washington, German-Jefferson lakes and Volney are also popular fishing spots offering bluegills, crappies, walleye and more. Clear Lake, Lake Emily, Gorman Lake and Sabre Lake are also well-known places to catch fish.
Municipalities like Le Sueur and Le Center are also beginning to open up their pools for swimming. In Le Sueur, the Aqua Valley Open Pool is opening from June 29 through August 31 while the Le Center municipal pool will be open starting July 6. Le Sueur is currently offering pool memberships for $50 and family memberships for $80. While at the pool, visitors will be expected to remain six feet apart with the exception of family members.
For those who would like to use their Fourth of July as a chance to learn, the Waseca-Le Sueur Library System has you covered. On Tuesday, June 30 at 7 p.m. readers can join author-illustrators Dan Santat (Ninja Red Riding Hood, Drawn Together), Leigh Hodgkinson (Goldlocks and Just One Bear, Smile!) and Sam Wedelich (Chicken Little: The Real and Totally True Tale) over Zoom for a Doodle Showdown. The authors will talk about their work and square off to see who is the best of the best when it comes to doodling. Viewers can even participate at home with a pencil and paper.
St. Peter has a number of places to fish and walk close to home.
Hallett's Pond Nature Area, also know as Lake Hallett, has a new fishing pier, plus a newly reconstructed asphalt walking/biking trail around the scenic, woodsy lake. Sunfish have been biting well this season. The lake also has crappies and largemouth bass. It is managed by the city of St. Peter.
The city's Mill Pond/Riverside Park along the Minnesota River behind city hall offers overnight camping sites, plus good fishing of a variety of species in the river and the Mill Pond, which has a fishing pier and is stocked with panfish. It also has walking trails, a lighted volleyball court, grills, restrooms, showers, drinking fountains and a boat access.
Down the road, off of Hwy. 169 is the Nicollet County Historical Society Treaty Site History Center, which has walking trails along the river.
Nicollet County's Seven-Mile Creek along Hwy. 169, between St. Peter and Mankato, also has an extensive set of walking trails for all abilities, plus a stream stocked with brown trout for interested anglers. It also has picnic grounds with shelters, playgrounds and sand volleyball courts.
St. Peter's Minnesota Square Park has large and open grassy spaces, along with a playground, and a central pavilion with picnic tables. And the Gustavus Adolphus College Arboretum has flat walking trails going through gardens, woods and ponding areas.