Starting with a CFD fire truck and followed by the elementary students, a deluge of orange and black rumbled past the school and down Sixth Street Friday afternoon before taking a left turn on Broadway. Next came the homecoming royalty and floats from grades 7-12.
Although the temperature was in the mid 50s, both streets were lined with spectators.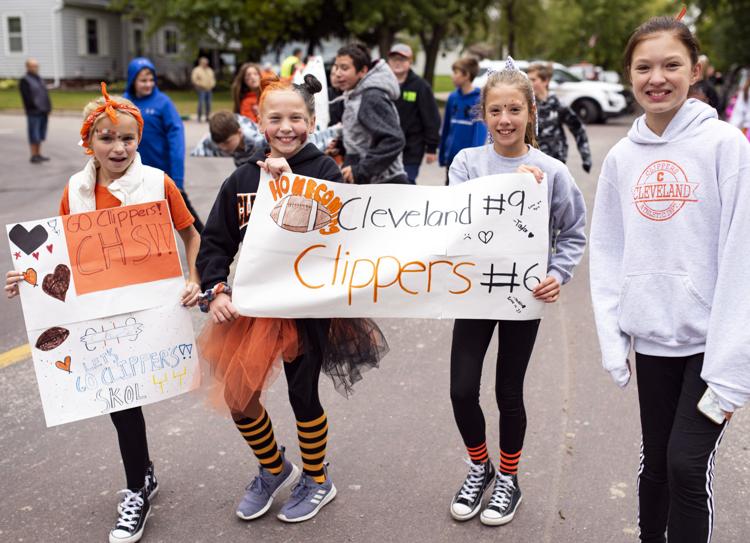 While not being able to play the football game on the Cleveland field due to the addition construction meant some of the traditions were canceled, the students, staff and fans made the best of the situation and the Clippers came up with a victory.