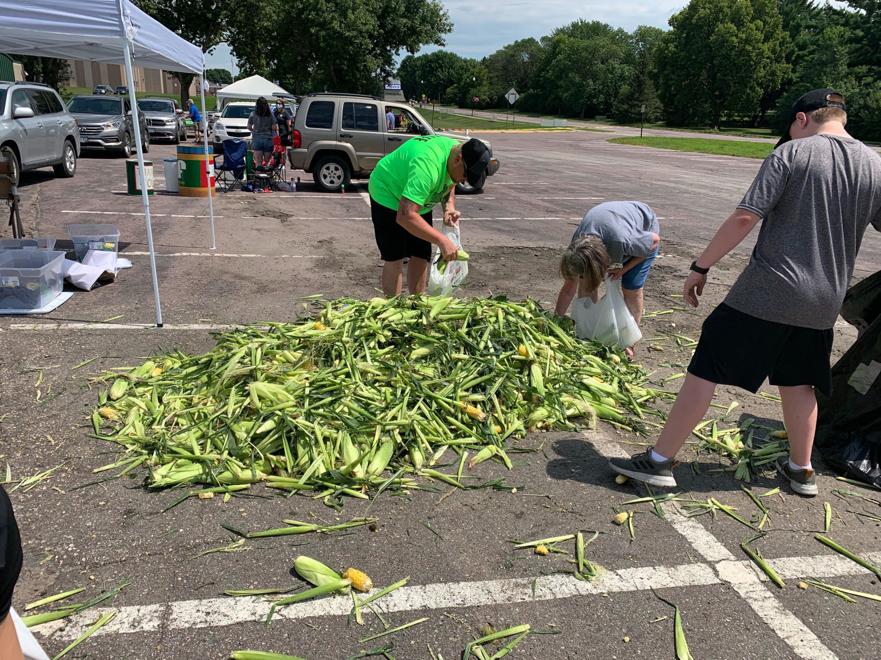 While there was no Giant Celebration this year, Le Sueur kept it popping on Saturday with more than 1.5 tonnes of free corn.
The Giant Celebration Committee and Le Sueur Lions Club gifted Le Sueur residents hundreds of bags of corn on Aug. 1 in a drive-thru corn giveaway. In keeping with social distancing, attendees stayed in their vehicles and drove through the Le Sueur Community Center parking lot to pick up their bags of corn, donated by Seneca Foods. Volunteers handled the corn bags for a contactless delivery.
The corn giveaway was in lieu of the full Giant Celebration, which was canceled in May over health and safety concerns related to the COVID-19 pandemic. Nevertheless, the Giant Celebration Committee still wanted to do something for the community.
"Since we can't have full Giant Celebration and there isn't a whole lot going on this summer, we decided we're from a Green Giant town so we still wanted to to give away corn if we could and Seneca said absolutely," said Ashley Worshek, a member of the Giant Celebration Committee.
The giveaway was planned to feel as much like a festival as possible. Jake Palmer played music for attendees and the organizers held a Corndemic Button raffle. The Le Sueur Lions Club joined the Giants Committee as hosts and served hot dogs for free will donations. The First Lutheran Church attended as well, collecting donations for the Le Sueur Food Shelf.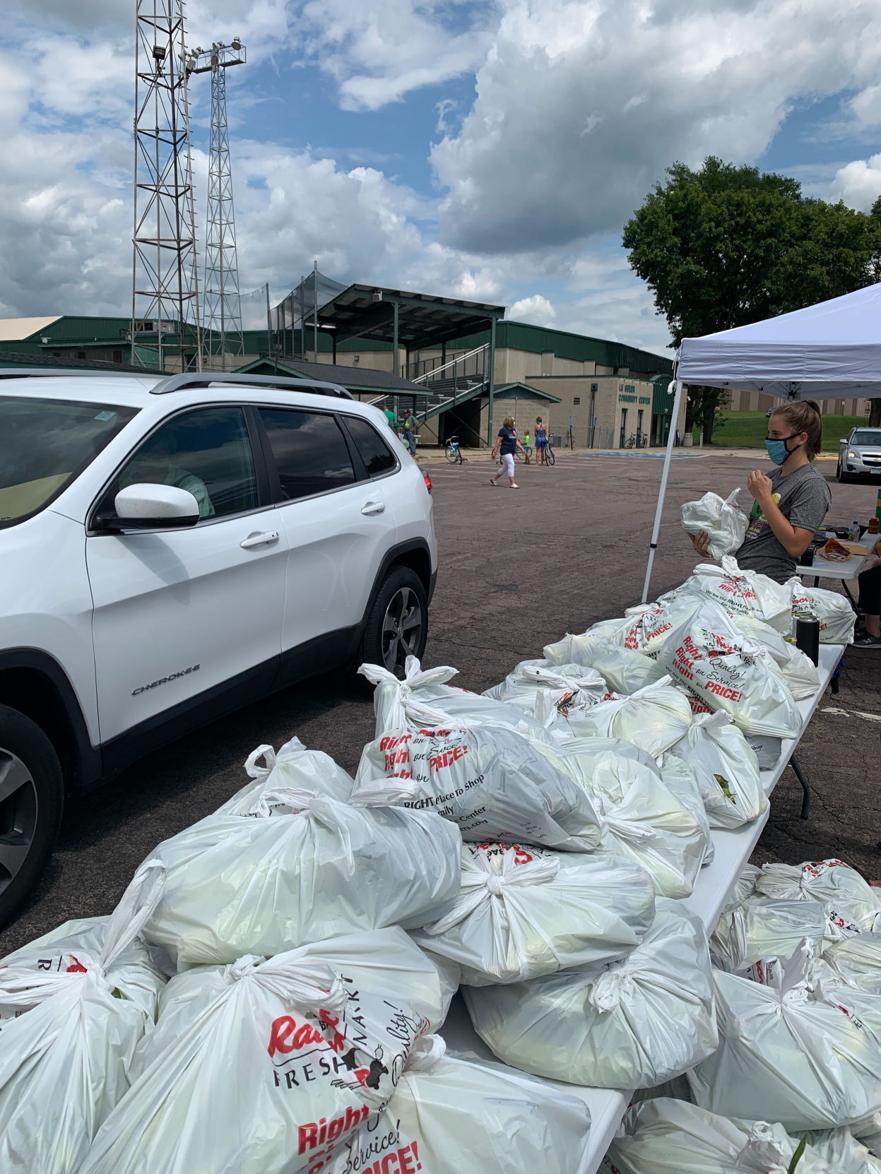 "A lot of people were very appreciative of it," said Worshek. "I know a couple of nurses from the assisted living came to pick up a few more than one bag so that residents could have some bags. It was nice for people who couldn't come to get some as well."
At the end of the event, organizers announced the 2020 Giant Celebration Grand Marshal: Jim Anderson. Anderson is a long-time resident of Le Sueur, an attorney with Anderson and Skubitz, well known for his volunteer work.
"He has just been a great staple in our town," said Worshek. "Everybody knows him. He has been the attorney; he's been involved in other committees in town; if there was a chance to volunteer, he was always there. It's just one of the names everybody in Le Sueur knows."
The Giant Celebration Committee has even more events on the way as they gear up for a 2021 celebration. The committee is currently looking to host a Music in the Park event on Sept. 19, but many details of what the event would look like are still unknown.
"It all depends on the state regulations and social distancing and how many people in a group we can have," said Worshek. "We're playing it day-by-day, but we're all trying to be optimistic."