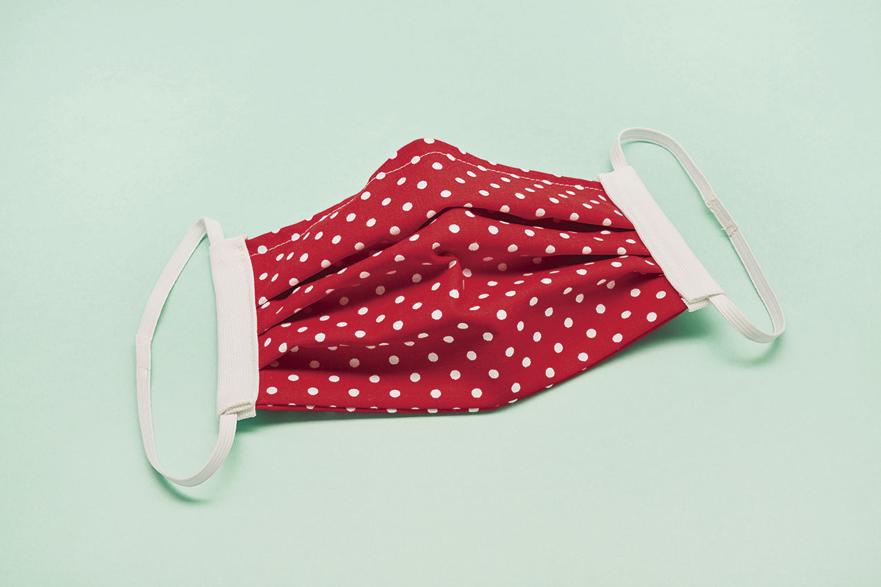 After reaching a high of new cases of COVID-19 in August, Le Sueur County saw lower case counts last month.
As of Oct. 12, Le Sueur County has seen a total 545 confirmed cases of the coronavirus. Of those cases, 100 were reported in the month of September. The monthly case numbers represented a significant drop from the 183 cases reported in August and also less than the 115 confirmed in July. However, case rates remain well above the counts seen in the county this spring.
However, the month of October has added 65 confirmed cases in less than two weeks. 35 cases were reported in the first week and Le Sueur County saw an additional 30 cases between Friday Oct. 9 and Monday Oct. 12.
Though overall case numbers slowed in September, Le Sueur County did see two new deaths caused by COVID-19 in September and October, bringing the local death total up to five. A total of 30 people have been hospitalized and discharged due the virus, as of Oct. 11, with five people currently hospitalized on that day.
With case numbers slowing, Le Sueur County's case rate has improved over the month of September. The current two week case rate is 15.37, much lower than the 27.16 case rate between Aug. 23 and Sept. 5 that the county saw when schools opened. With case rates between 20-30, it was recommended to school districts like Tri-City United Public Schools and Le Sueur-Henderson Public Schools to begin the year with a full hybrid model for elementary and secondary students.
But if the current pattern of case rates continues, that could be good news for schools seeking to loosen restrictions. Within the 10-20 case count range, the state of Minnesota recommends an in-person learning model for elementary students and a hybrid model for secondary. Oct. 2-8 is the third week with county case rates in the 10-20 range following a 16.80 rate between Aug. 30 and Sept. 12 and a 12.86 rate between Sept. 6 and Sept. 19.
"Most of our schools are saying they want to watch the data to see what happens in the next couple weeks," said Le Sueur County Public Health Director Cindy Shaughnessy. "They also want to give parents enough time to pivot if they do change learning models."
"Another thing to point out is that when we look at this data in July for schools to start planning, there were 50 counties that could do in-person and now there are 11," Shaughnessy added.
How school activities like sports could impact case numbers also remains a concern to public health officials. Since schools opened, Le Sueur County has seen significant increases in COVID cases among school age children.
Over the week of Oct. 1-8, Le Sueur County saw nearly eight new cases in kids ages 12-19, putting the total number of confirmed cases for the age range at 77. The county has tracked 13 cases in kids ages 0-4 and 14 in ages 5-11. Overall, 20-29-year-olds remain the biggest carriers of the virus, with 116 confirmed cases, followed by 50-59-year-olds with 84 cases and 30-39-year-olds with 80.
Le Center and Montgomery have seen the highest number of confirmed cases in the county. COVID-19 counts in Le Center totaled 123 people, followed by 114 in Montgomery and 78 in Le Sueur. New Prague has reported 263 cases, of which 77 were contracted by people with Le Sueur County zip codes. 41 cases were confirmed in Waterville, 25 in Kasota, 24 in Cleveland and 15 in Elysian.
Community spread remains the greatest cause of exposure in the county, resulting in more than half of the confirmed cases.
As flu season rolls around, Le Sueur County is preparing vaccinations, but due to COVID the process will be significantly different. Ordinarily, Public Health would hold vaccinations in various locations across the county. Instead, the county is holding a vaccination drive-thru at the Le Center ambulance hall on Oct. 19 and 26. Community management and volunteers will be working to deliver vaccines at the ambulance bay, which can hold four cars at once.