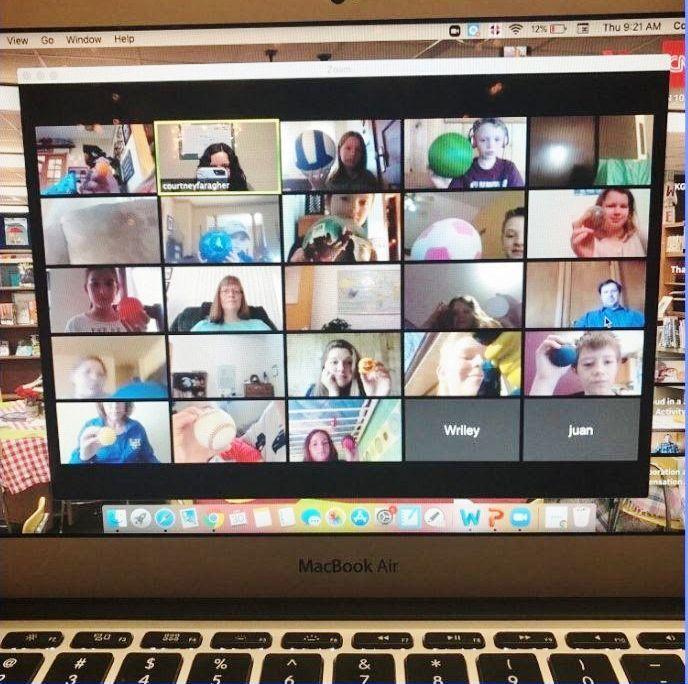 A new spike in COVID-19 cases hit Le Sueur County in August, and it's now affecting school reopenings.
On Sept. 1, Superintendent Marlene Johnson announced that the Le Sueur-Henderson School District was abandoning plans to hold in-person learning at Park and Hilltop Elementary at the beginning of the school year. Instead, the elementary schools, like the middle/high school, will be on a hybrid model.
"Due to the rising numbers of cases of COVID-19 in Le Sueur County, the Park Elementary and Hilltop Elementary will start school using the hybrid model instead of the full in-person model of learning," Johnson said in a letter to parents. "This decision was made with data and feedback from the command/advisory group and the Le Sueur County Public Health Department."
Under a full hybrid model, class sizes will be reduced for social distancing and elementary students will be in class four days a week while distance learning on Fridays. While distance learning students will use online tools, such as Google Classroom, to access their assignments and listen to live or recorded instruction from teachers. Attendance will be taken by students turning in their work on the following in-person school day.
On Thursday, Sept. 10 and Friday, Sept. 11, all elementary students will report on-site. Friday will be a distance learning day for Day 2 students at the Middle/High School and an in-person learning day for Day 1 students.
Le Sueur-Henderson plans to keep the full hybrid learning throughout the month of September for consistency and may consider switching to a different model in October, depending on county case counts.
Sharp rise
The change in plans at the school district comes amid a sharp rise in county COVID cases. As of Sept. 1, Le Sueur County had reported 383 confrimed cases, with eight residents currently hospitalized. More than 50 confirmed cases were reported by the county in the past week, ending the month of August with more than 180 new cases. This outpaced the 113 cases reported in the month of July, which had the highest number of new cases on county record until the past few weeks.
Positive testing rates are also surpassing state averages. In the Minnesota Department of Health's latest weekly report, 5.9% of cases tested in Le Sueur County were positive compared to the state average of 5.5%.
Le Sueur County Public Health Director Cindy Shaughnessy warned residents to be on guard. The director reported that the recent spike was the result of community spread, which had been confirmed by an epi-curve conducted by a county epidemiologist.
"People are just letting their guard down," said Shaughnessy. "That's not just Le Sueur County, that what we're seeing statewide is people are gathering at backyard barbeques, weddings, funerals and not wearing masks, not social distancing."
The negative impacts of rising cases has negative implications not just for public health, but for institutions like schools and nursing homes. Under state guidelines, county case numbers must be at a certain threshold in order for schools to implement certain learning models.
For a model that allows in-person learning for elementary students and hybrid learning for secondary grade levels, county case levels should be between 10-20 cases per 100,000 at the time the sample was obtained. The most recent count for the county was 18 cases per 100,000. Shaughnessy was confident that once the counts are published for the last two weeks of August, total case counts would be above 20 per 100,000 and full hybrid learning would be recommended to schools.
"Our schools are very much aware of this," said Shaughnessy. "Our school nurse consultant meets with them regularly and gives them this information. They are ready to pivot. Most of them are aware of the model they want to use but are not finalizing those decisions yet."
Superintendent Johnson said that the school district decided to pivot to a hybrid model before the school year, so that the school wouldn't be forced to change models in the middle of September.
"We plan to strive not to change models for a few weeks at a time if possible," said Johnson. "We wish to hold that model for September and then we will review to analyze what to do for October. When our command/advisory team met, we felt the numbers were on the rise and so we wanted to be proactive and not switch one or two weeks into the year."
Stay vigilant
If cases reach a certain threshold, nursing homes will also have to change practices. Due to current county case rates, nursing homes are required to test their staff twice a week.
Le Sueur County has been doing more outreach in the midst of rising numbers. The Department of Public Health regularly meets with businesses that have had three or more cases to help them follow guidelines. Shaughnessy said that local businesses have done a good job following state guidelines and mitigating spread of COVID.
Public Health is also adding to its outreach efforts. The department is reaching out to the Hispanic community with materials translated into Spanish and is also raising awareness about what to do when you have been tested for COVID-19. Shaughnessy said that it was important for people who have been tested after coming into contact with someone with COVID-19 to stay in quarantine for a full 14 days, even if that test comes up negative.
"If you test on day seven negative, you still could be positive on day 13 or 14," said Shaughnessy. "So if you are in close contact you do need to do that quarantine for 14 days."
The public health director also recommended that people remain vigilant about preventing spread, especially as schools start.
"We really need to have people, particularly as we go into the Labor Day weekend, people are going to be gathering," said Shaughnessy. "They really need to remember that when you're with family and friends you need to maintain that social distance if you can. You need to wear masks. Remember all the personal hygiene things if you are gathering outdoors."
"We hate to see a spike after the Labor Day holiday, particularly when schools are really looking at this data," she added.