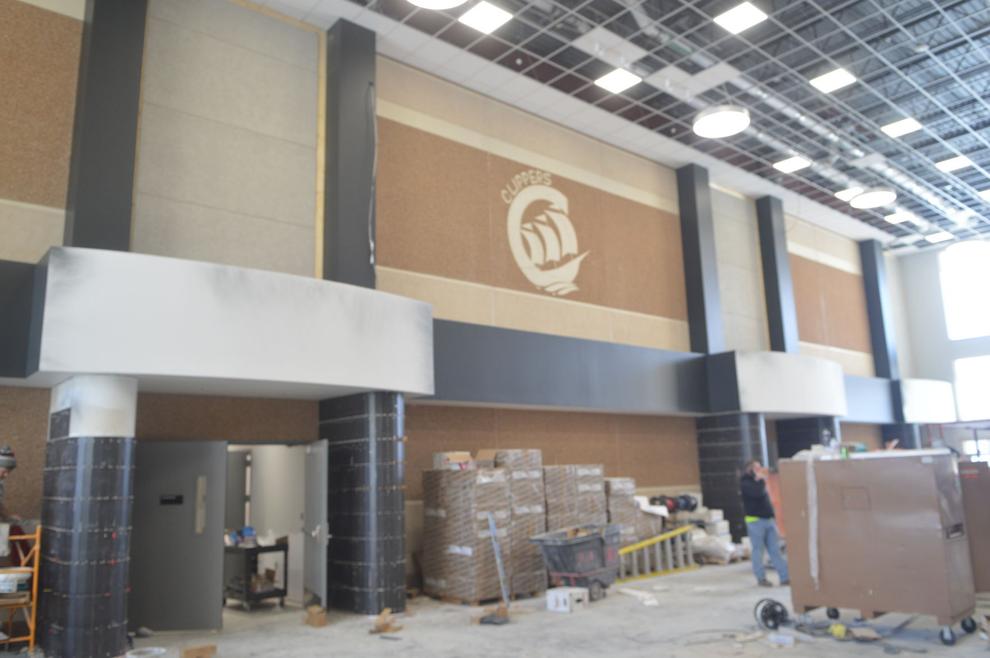 As students trickle back into the classroom at Cleveland Public School, they won't have just in-person learning to look forward to, but a whole new building.
Construction is almost complete on a 65,000-square-foot addition to Cleveland Public School, which includes new classrooms and new facilities — from an Ag/Tech lab to a STEM lab to a whole new cafeteria — and will house new programming that administrators hope will enhance learning and draw in new families.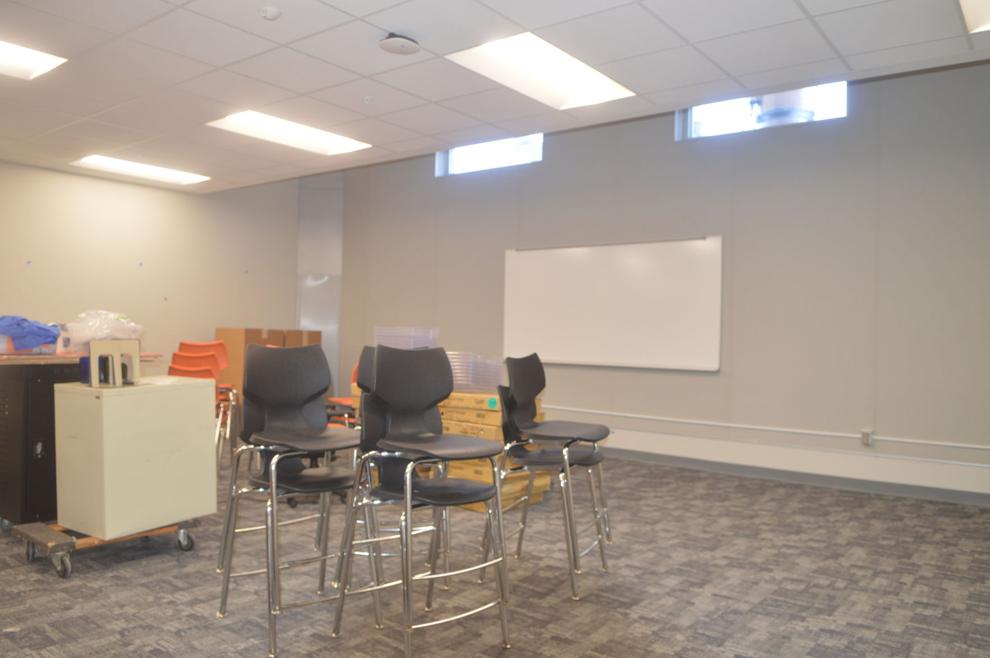 Students will get just a taste of everything the new building has to offer at the start of the year. There are still inspections and remodeling to be done on portions of the building to bring everything up to code, so the building will remain at partial occupancy until everything is complete.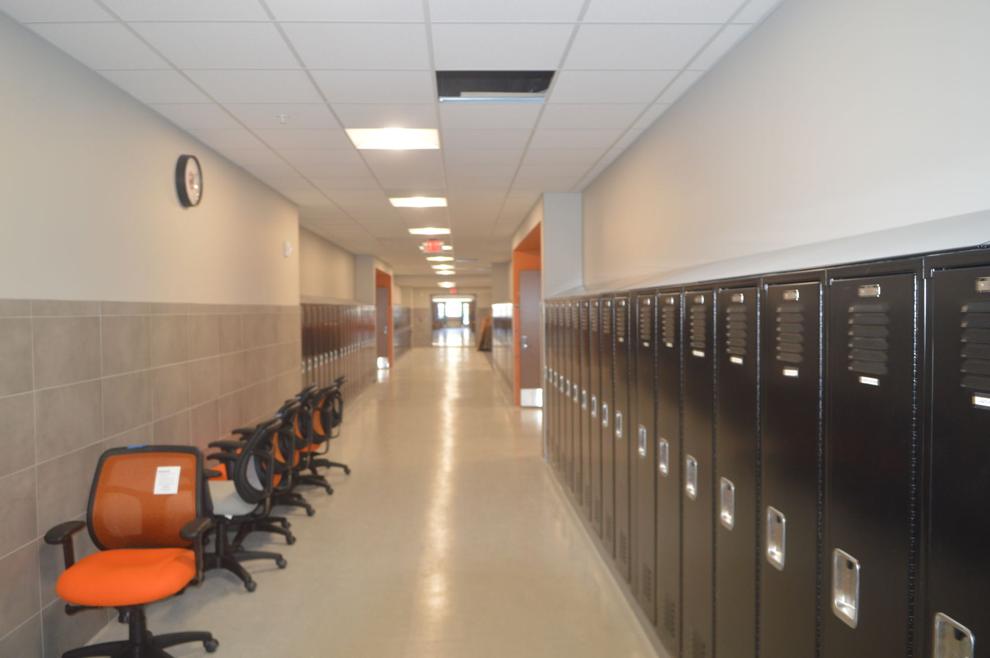 One of the first classes that will get to enjoy the new building are the fifth and sixth graders. A whole wing of new classrooms for the grade level has been constructed in the new space. Cleveland teachers said their students were excited to use the new classrooms, which are more spacious, will have new technology and some new amenities like air conditioning.
"Already talking to my students in Google Meets, they're excited." said sixth-grade teacher Bree Meyer. "They're excited to come back and not only to be in person here at school but also to be in a new classroom. We have been waiting patiently for the new addition and they're super excited and a little nervous to figure out how to walk to the new classroom."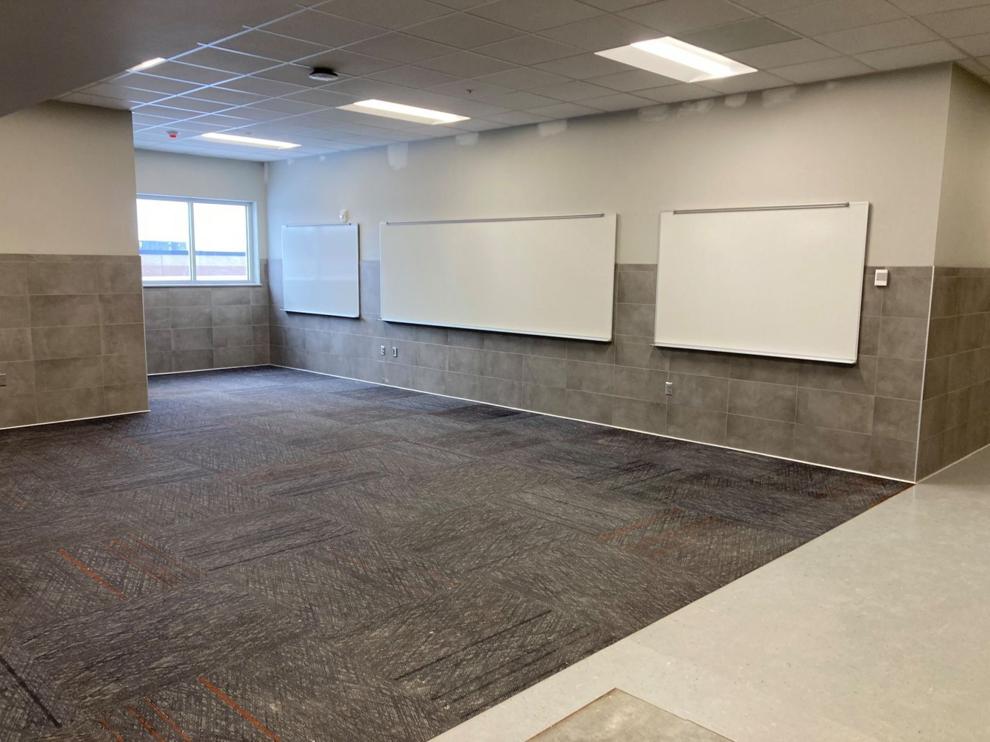 The teachers themselves are just as excited to have new tools at their disposal. Sixth-grade teacher Brady Hahn said he was looking forward to using the numerous whiteboards in his new classroom for his math class.
"I've been doing this job 21 years now, and this is the first time we've really had new stuff," said Hahn. "Teachers are always really good about this switching off and moving things around and using other people's stuff. Well, it's a fresh start, it's all new and clean, the WiFi is great, we're going to have new projector boards that are going to work a lot better."
The new wing also brings some added convenience to students and teachers, said fifth-grade teacher Katie Wolf.
"I was always down the hall, so the kids would have to travel back and forth and now teachers have to travel," said Wolf. "So now we're all right here, so it feels like middle school, like we're all together. If we can ever go back to the kids switching classes, it will be a lot more convenient."
Some of the other new facilities opening at the start of the school year include a new biology lab complete with lab stations and sinks to conduct experiments in, a new art room, new offices for the athletic director and school counselor and a brand new STEM lab outfitted with enough desktop computers for an entire classroom.
The STEM Lab will be used to expand Cleveland's Project Lead the Way (PLTW) curriculum, which currently includes classes on design and modeling, robotics, flight, space, energy and environment and intro to engineering. The new classroom will be used to expand the robotics program from the eight-grade level to the fifth-grade level, which administrators believe will foster a greater interest in technology among students at an earlier age. Fifth graders that learn robotics would have new offerings when they reach the eighth-grade level, such as digital electronics, so that they don't repeat a course.
The parts of the facility that will be open in January only scratch the surface of the new facilities that will soon be available at Cleveland. The massive expansion includes a new common area, gym, shop room, Ag/Tech lab and more, all funded through a $19 million referendum passed in 2018.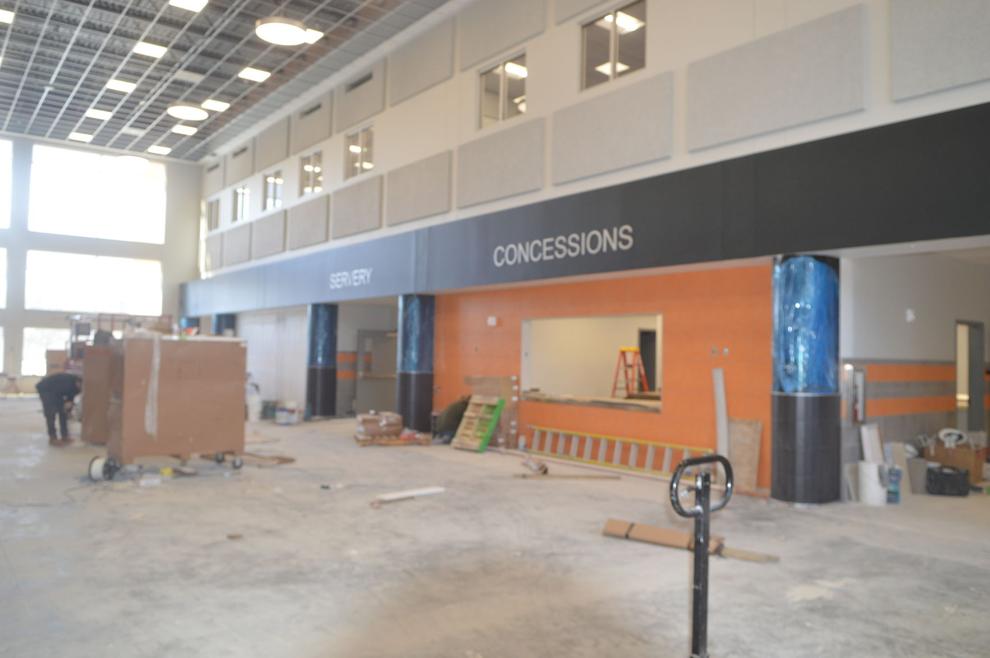 "We had some of the oldest facilities in the area and just about everybody around us has built new or added on since they built new," said Superintendent Brian Phillips. "We've been looking at our facilities for over 20 years, and we had goals to not only update our facilities, but add new programs, because the existing facility wasn't meeting the needs of our programs."
"We had outgrown the existing facility, and the only way to grow beyond that was to build a new space," he continued. "New space meant new facilities. Our gym upstairs is built in the 49 era and the rafters are very low and you have to learn how to play volleyball off the rafters when you play, so we wanted to ask our community if they wanted to invest in our school. It took a while, but I think now that we've done it, they can see how this will draw more kids to our community and help our community grow and to be able to offer the types of programs we've always wanted to be able to offer."
One of the main new attractions is the common area, kitchen and new gym. For years, students at Cleveland have had no real space to congregate, especially during athletic games. Lunch was eaten inside the small gym, which also lacked the space that coaches wanted for their teams.
Space is no longer an issue with the common area. The room has more than enough space for a cafeteria with wide floors and high ceilings. The Cleveland Public School logo towers over the room. On the opposite side, two storefronts have been carved out for concessions during games.
"We have all these little tournaments here, and no one knows where to stand or go or watch things, nobody has a place to hang out," said Hahn. "Well now we have that. So that's going to be a big benefit. In between games you're going to have a place to hang out and talk with each other."
Along with the new cafeteria, a new kitchen is being added, which will allow the school to convert the old kitchen into a space for cooking classes. The cafeteria also leads into a new gym, which is anything but a "small gym." The room is more spacious and with ceilings tall enough that volleyball players won't have to worry about how high their next shot will be.
"To have a brand new gym is going to be awesome," said Meyer, who is also a volleyball coach for Cleveland. "We don't have a lot of gym space here and we have to compromise and work together to develop schedules, so that will alleviate some of those problems."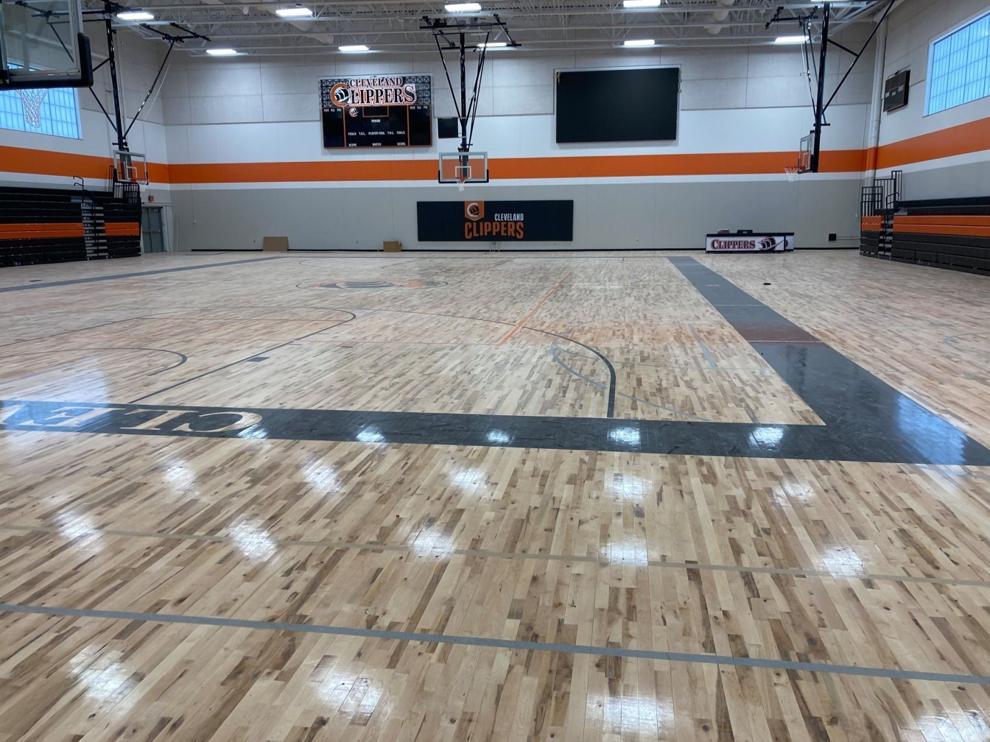 Philips said that he was hopeful the gym could be available at some point during the winter sports season, but it's far from certain.
"We're hopeful, we're optimistic, but we're not really counting on it, because we don't know," said Phillips. "We have to get full occupancy before we're allowed to have events again. That means we have to have finished bathrooms, everything."
Several new spaces have been added to allow Cleveland to expand their programming, including the makerspace, a hub for the school's new STEAM lab that combines learning with creativity and play. Instructor Kim Germscheid will use the classroom to teach problem solving with all kinds of tools — from LEGOs to paints to games to even advanced technology. Outside the makerspace, passersby will be able to peer through circular windows to observe kids putting their creativity into action.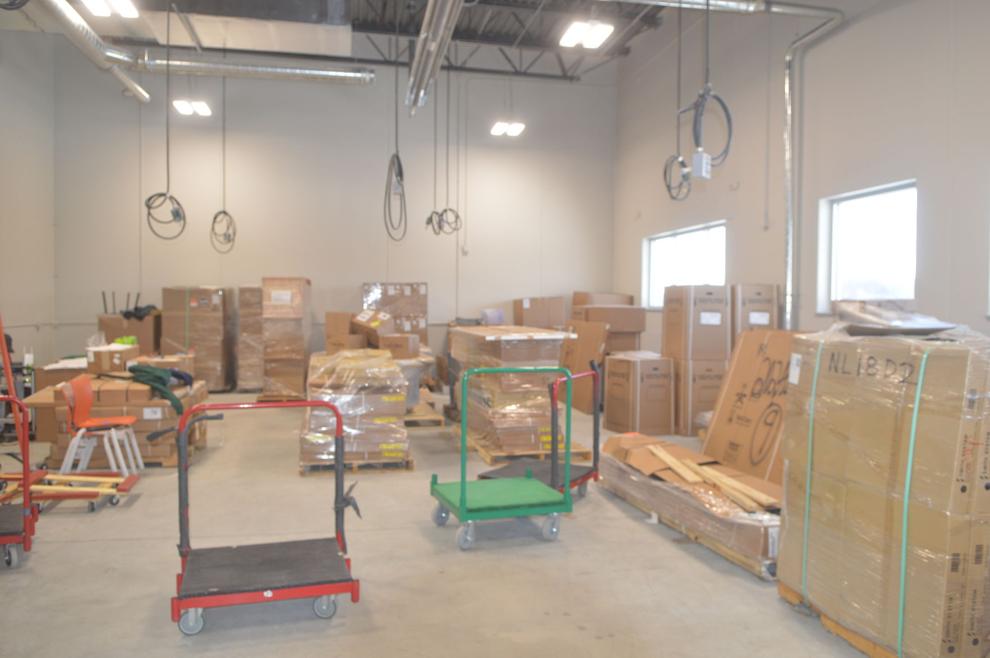 A new shop room has been added to expand Cleveland's technical offerings. New equipment for woodworking, welding and even plasma cutting is being loaded into the space on palettes.
With the larger shop room, teachers like Ag/Tech instructor Kelly Susa hope to implement new programming, including a "Shop for Girls" class, which aims to give female students the opportunity to learn woodworking and welding skills hands-on without the pressure of being one of the only girls in a male-dominated classroom.
"These classes are predominately male; they always are," said Susa. "So we had the opportunity to have girls go in there and not feel like they're being made fun of just because high school is kind of a wild time."
Susa is also receiving her own Ag/Tech lab to teach her classes in, ranging from animal science to horticulture, food products and processing and natural resources. The 2020-21 school year is Susa's first year at Cleveland and the first year the school has had an Ag/Tech program in decades.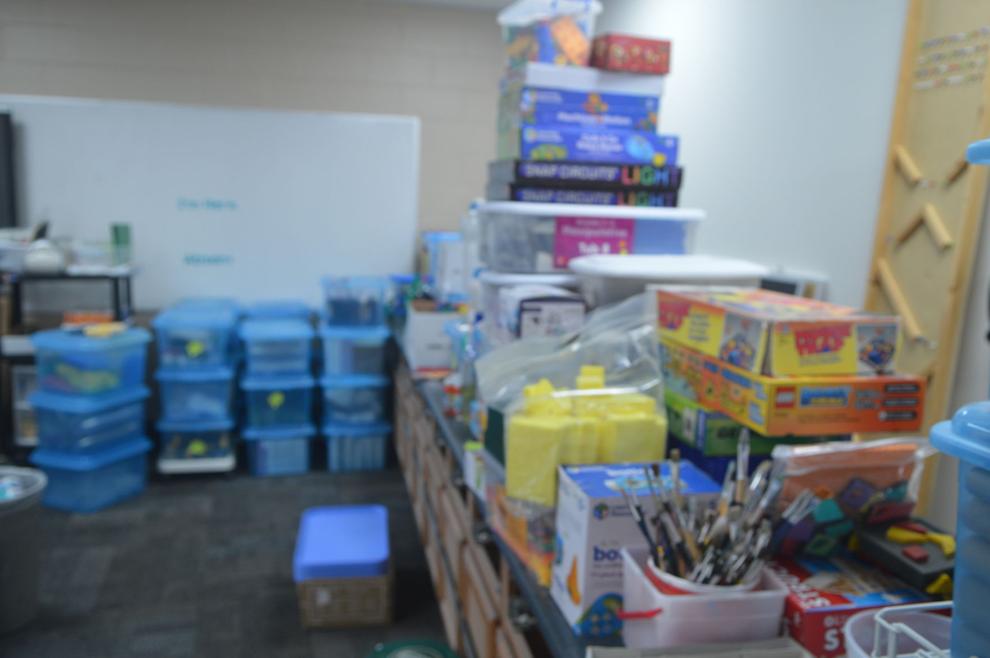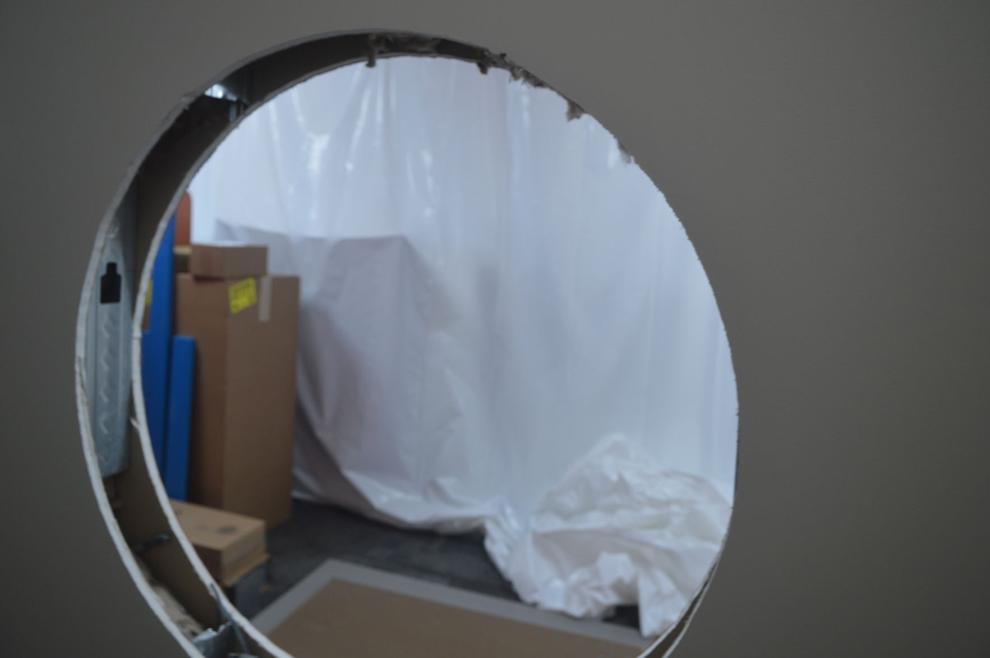 But when she started the school year, Susa didn't have a space of her own, since the Ag/Tech lab was still under construction. She moved between classrooms in the beginning, but when that wasn't working, Susa moved her class to the nearby Our Savior's Lutheran Church, where she's been teaching ever since. But renting the space out has come with limitations, and Susa is excited to give students a full experience once she has a classroom of her own.
"What I promised right up to my animal science class was that we were going to hatch chicks," said Susa. "I had an incubator and everything set up, but I didn't really think that would bode well at the church, Sunday morning being interrupted by some cheeping."
Some other features students can look forward to include a larger band room with sound paneling, a weight room, a new locker room and a new parking lot with student and event parking.
While the expansion to Cleveland is extensive, there are even more features that could be introduced to campus in the upcoming years.
Plans are already in the works for the construction of a greenhouse after Susa was successfully approved for an $87,000 grant from the South Central Service Cooperative. The greenhouse would be overseen by Susa and students, managing climate control, irrigation, routine and minor maintenance. Students would decide which plants to grow, plant the seeds and run fall and spring plant sales.
Some of the produce would be used in Susa's Food Products and Processing class, where students will prepare food using the school kitchen and ingredients from the greenhouse.
Philips said that the school still isn't sure where they will place the greenhouse, but they are looking forward to it.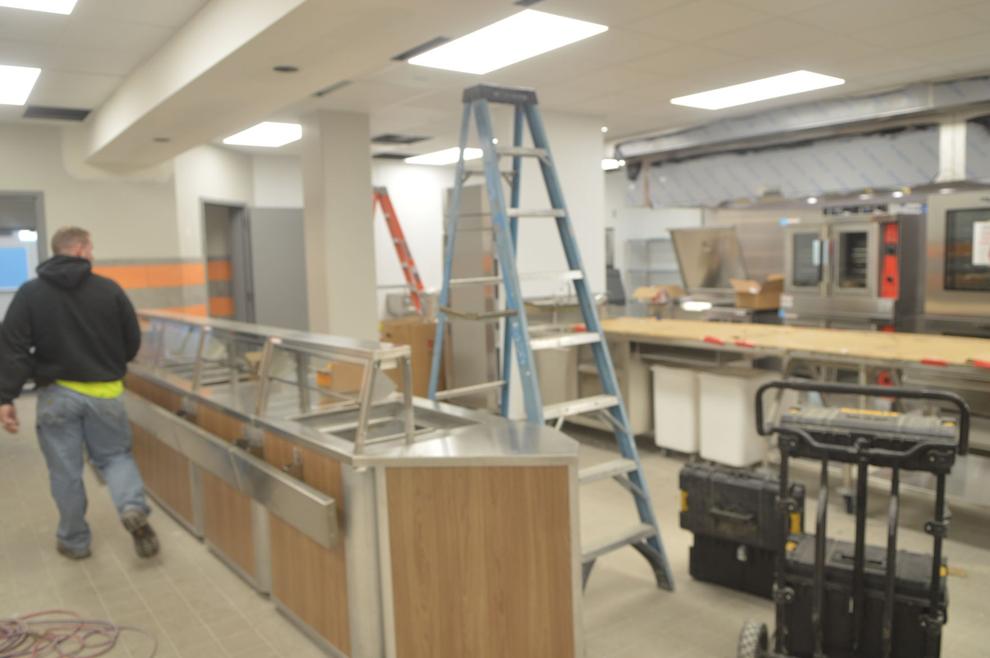 In addition, the school has plans to spend $168,000 to lift portions of the back parking lot, repave it and install new fencing to replace the damaged barrier. The new building also has an unused room next to the weight room, which could potentially be used for a new space if Cleveland needs to. The only issue is that it would cost the school more money to bring the room up to code, Philips said.
"Once everything is complete, it will be perfect. Then I can finally retire," Philips said smiling.