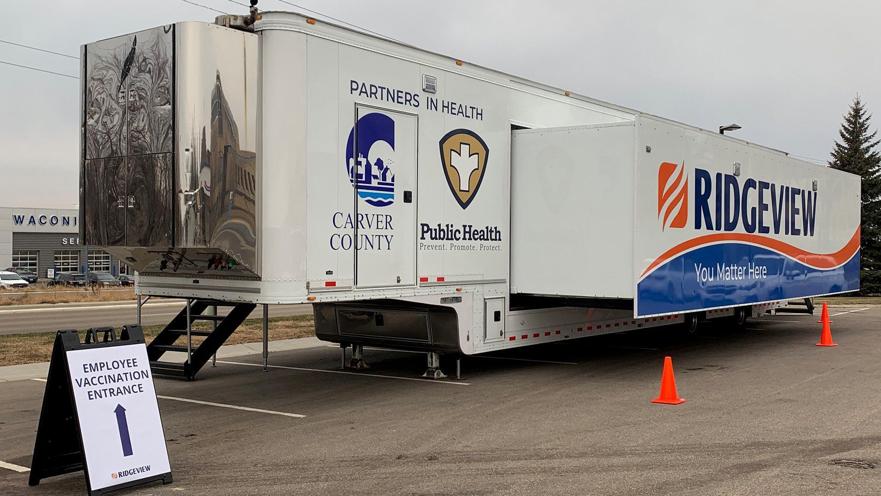 After a tumultuous November that saw COVID-19 case rates hit record breaking highs, schools close for distance learning and tighter restrictions on businesses, case rates have started to fall.
Le Sueur County has seen a steady decline in new coronavirus cases over the month of December. After peaking at 799 cases in November, this month's total was only at 381 cases as of Dec. 22 (see lesueurcountynews.com for the latest daily numbers). One new death was reported on Dec. 22.
The downward trend extended well beyond Le Sueur County. Statewide, the number of cases fell from an average of more than 40,000 new cases a week, down to just above 20,000 between Dec. 6-12.
The falling case rates were welcome news to public health officials that feared a potential Thanksgiving surge. Large social gatherings, particularly wedding and funeral receptions, are one of the leading ways COVID-19 is transmitted. Le Sueur County Health Director Cindy Shaughnessy believed that a Thanksgiving surge was avoided, because Minnesotans followed public health direction.
"People followed the guidance," said Shaughnessy. "People are wearing masks more consistently now, and it is making a difference."
Though the overall number of cases has fallen significantly, county case rates are still well above counts from October prior. The city of Le Sueur leads the county in case numbers with a total 413 as of Dec. 21. Le Center follows with 379, Montgomery with 339, 292 cases among county residents in New Prague, 125 in Waterville and 110 in Cleveland.
Residents in their 50s have now surpassed residents in their 20s in total cases. About 19% of all COVID-19 cases (350) have been confirmed in people ages 50-59, while residents 20-19 carry a total 301 cases. The 50-59 age range also makes up four of the 15 confirmed deaths resulting from COVID-19 in Le Sueur County. The death toll also includes four people in their 70s, four in their 80s and three in their 90s.
Those most vulnerable to the coronavirus will soon have another line of defense against the coronavirus — a vaccine. On Dec. 18, the state of Minnesota received 46,000 shots of the Pfizer vaccine, which began rolling out to health care providers, hospitals and pharmacies on Monday, Dec. 21. Regional hospitals in southern Minnesota received a total 1,685 doses of the vaccine, including Ridgeview Le Sueur Medical Center, which received a total 100 doses — 50 for hospital personnel, 20 for EMS workers and 30 for long-term care residents.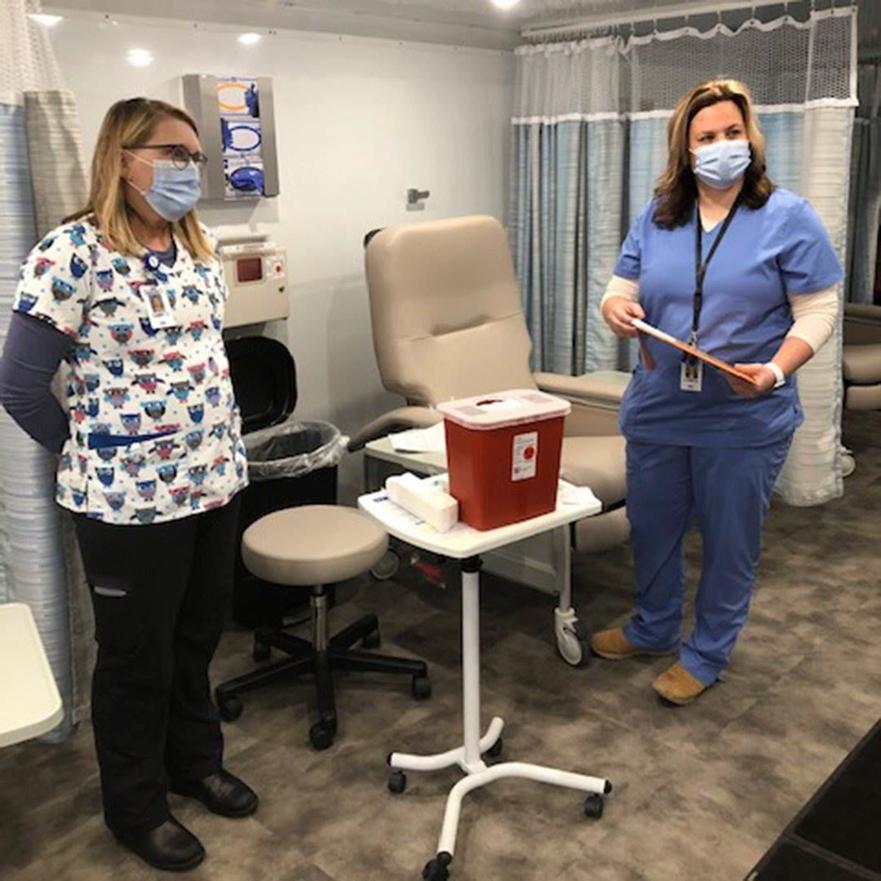 Over the next two weeks, 136,000 doses of the Moderna vaccine are to be shipped to Minnesota by the end of December, allowing for a total 183,400 Minnesotans to be vaccinated. The first wave of vaccines is being restricted to frontline health care workers and long-term care residents before doses are given to essential workers, people with high risk medical conditions and residents 65 and older. The Minnesota Department of Health has indicated it may take six months or longer before vaccinations will become available to the general public.
Both the Pfizer and Moderna vaccines are reported to be 90% effective or more and require two doses, the second given three or four weeks after the initial dose. Those vaccinated won't receive full protection until six weeks later.
Shaugnessy assured Le Sueur County residents that the vaccines are safe for use and that there was no risk of contracting coronavirus from them. Unlike traditional vaccines, mRNA vaccines do not inject a weakened or inactive form of the virus to boost the immune system. Instead, the COVID-19 vaccines use a harmless spike protein found on the surface of the coronavirus. Immune cells that come into contact with the protein break it down and use the information to build a response against the coronavirus.
"It cannot create the virus," said Shaughnessy. "It cannot cause an infection. There is no COVID virus in the vaccine. It's a newer technology that they have used to create the Ebola and Zika virus vaccines so it is very safe and very effective."