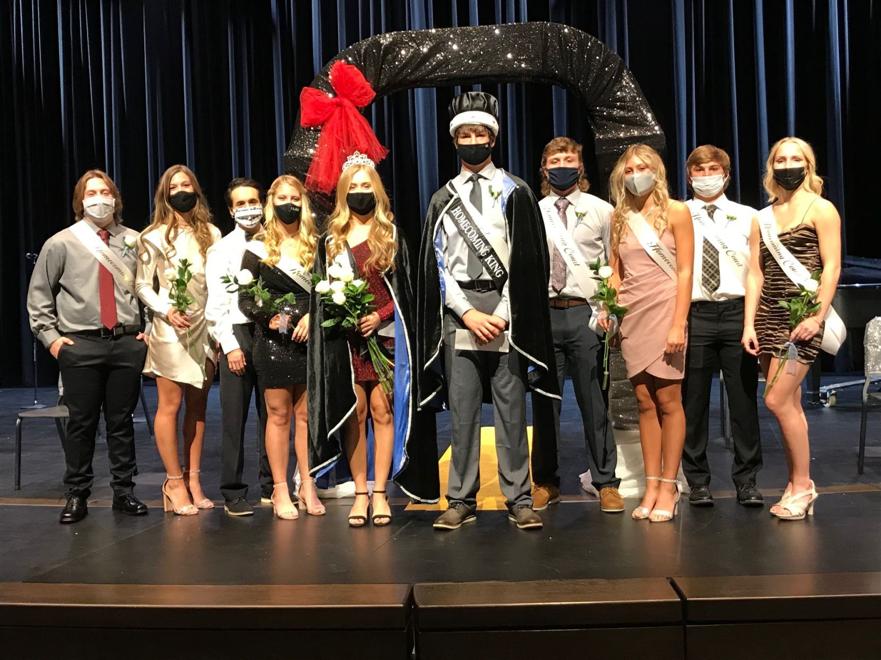 Step aside for the new Tri-City United Homecoming royalty.
TCU seniors Riley O'Malley and Annabelle Davies were crowned the 2020 Homecoming King and Queen on Monday, Oct. 19. The two seniors were one of 10 candidates to be celebrated at the coronation, including Isabelle Factor, escorted by O'Malley, Brody Rud, escorted by Davies, Jordyn Brownlee, escorted by Matt Rabenberg, Brooke Blaschko, escorted by Mason O'Malley, and Paige Johnson, escorted by Dan Lozano.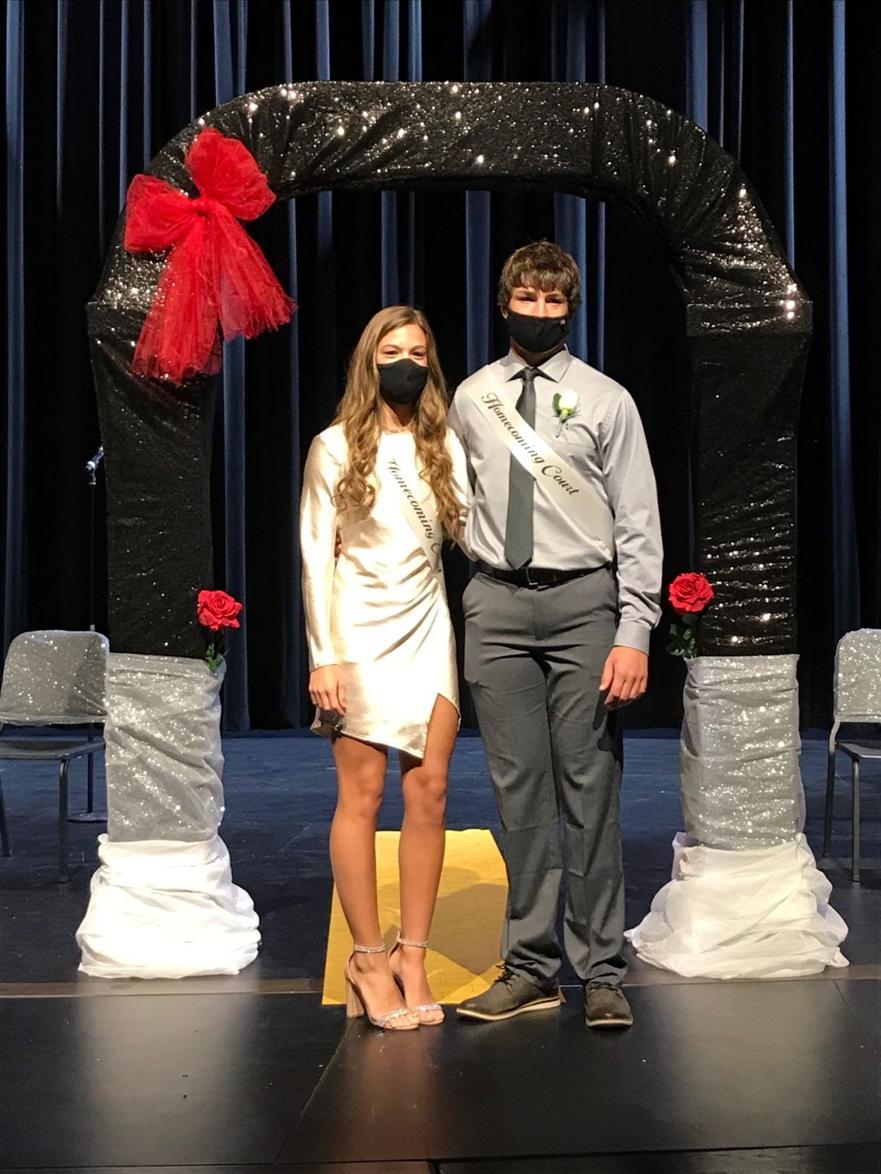 The coronation was livestreamed from the TCU Performing Arts Center over Vimeo and the Tri-City United High School Facebook page and is still available to watch. Math Teacher Anthony Haefs and senior Jack Erickson emceed the event, introducing each candidate as they through an arch frontstage.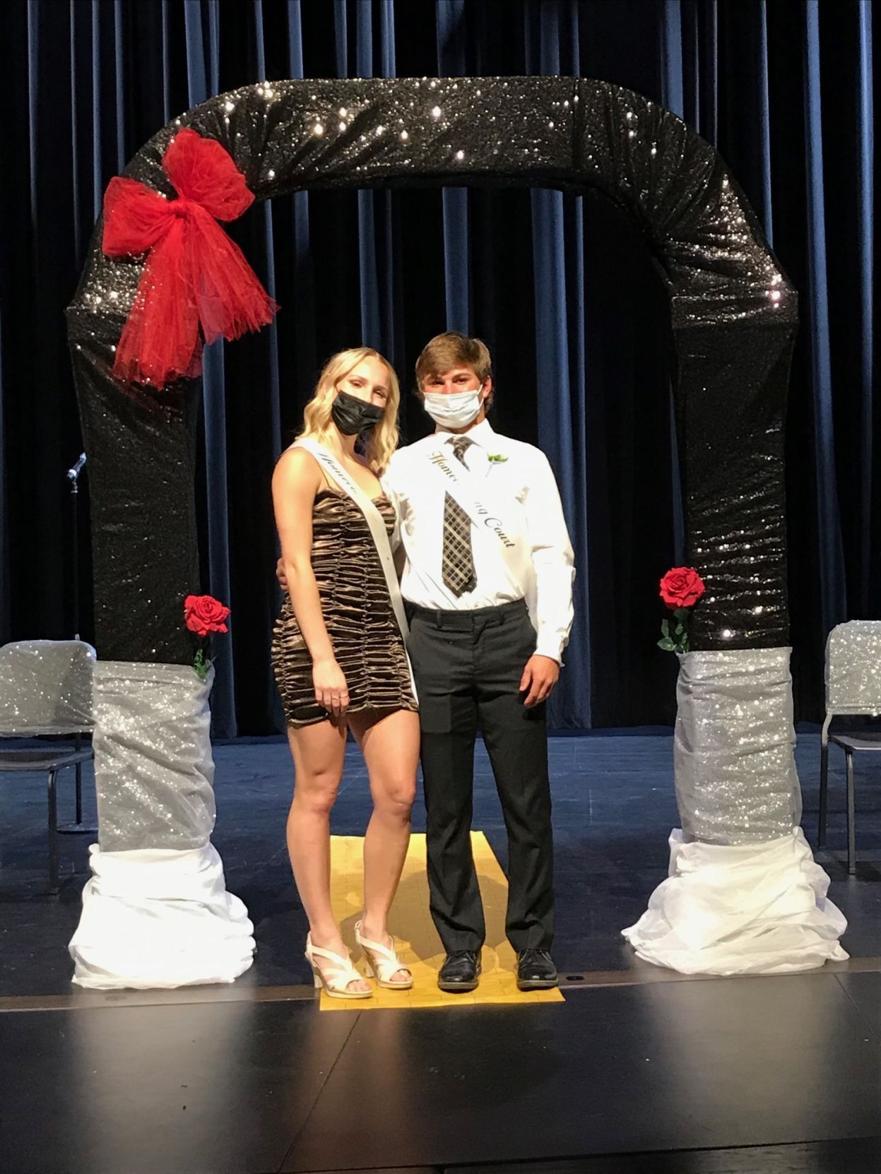 After introductions, the Tri-City United concert choir sang a rendition of "The Four Chords Song" a medley of pop songs that share the same four chords as the Journey hit "Don't Stop Believin'."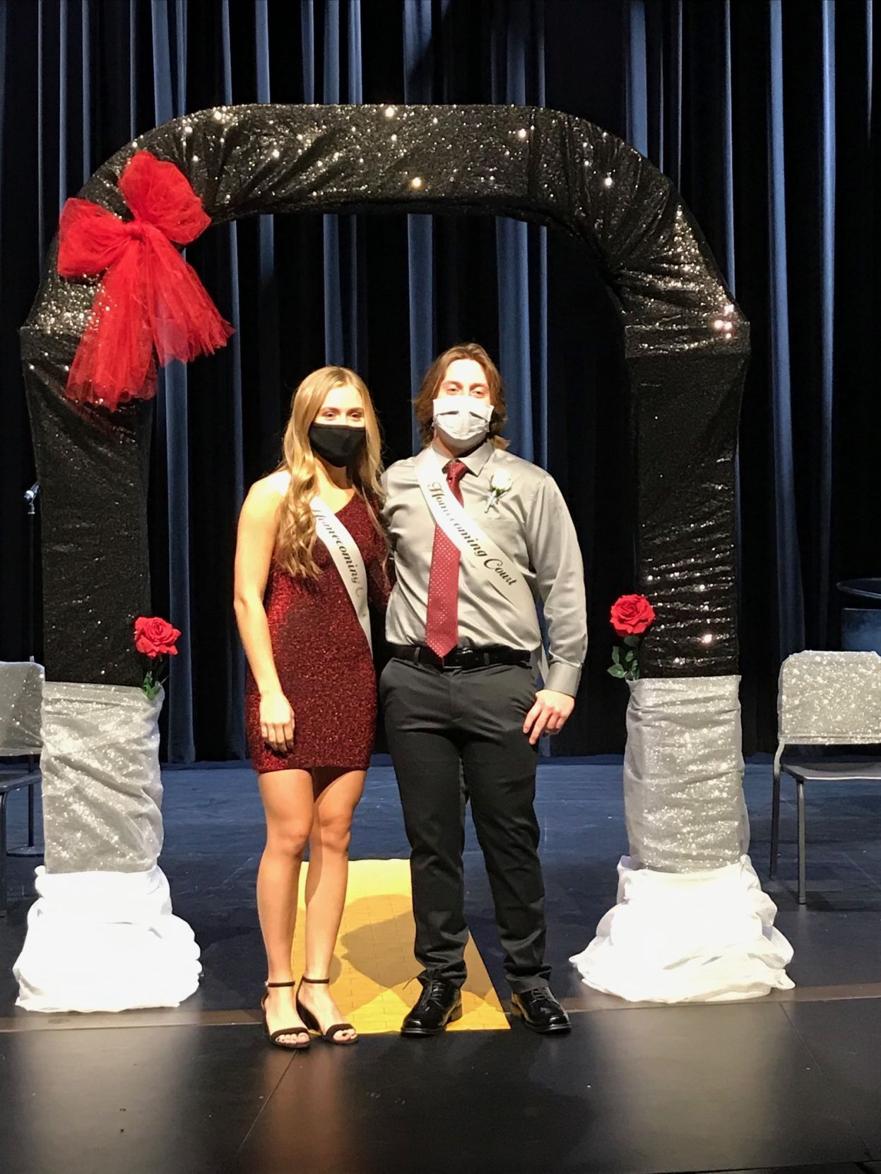 Last year's candidates, Ryan Smith and Keilee Westlie were not available to attend the coronation, but sent a message to the candidates.
The ceremony ended as the emcees placed the Homecoming crowns onto the new king and queen, Riley O'Malley and Annabelle Davies.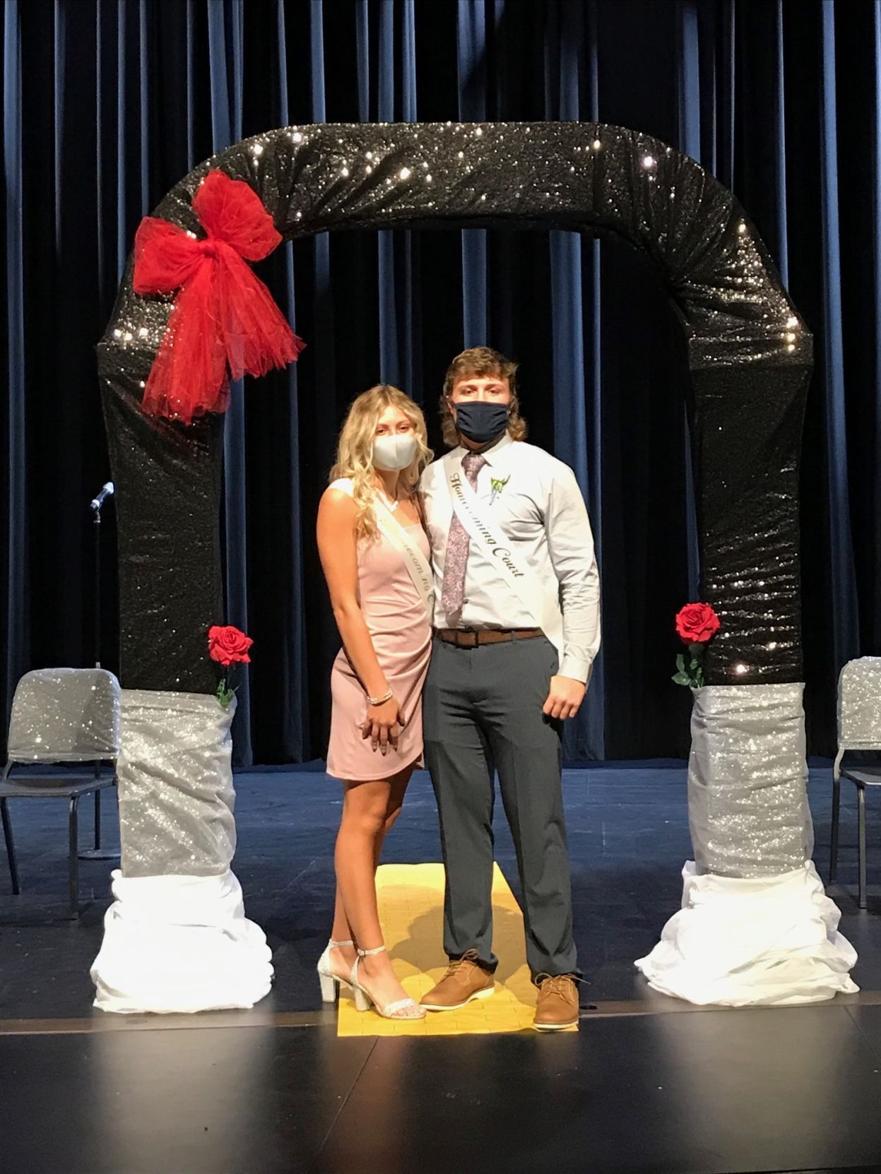 The socially distanced crowning event was limited to family members of the candidates and Tri-City United seniors. Candidates, the emcees, the choir and audience all wore facemasks.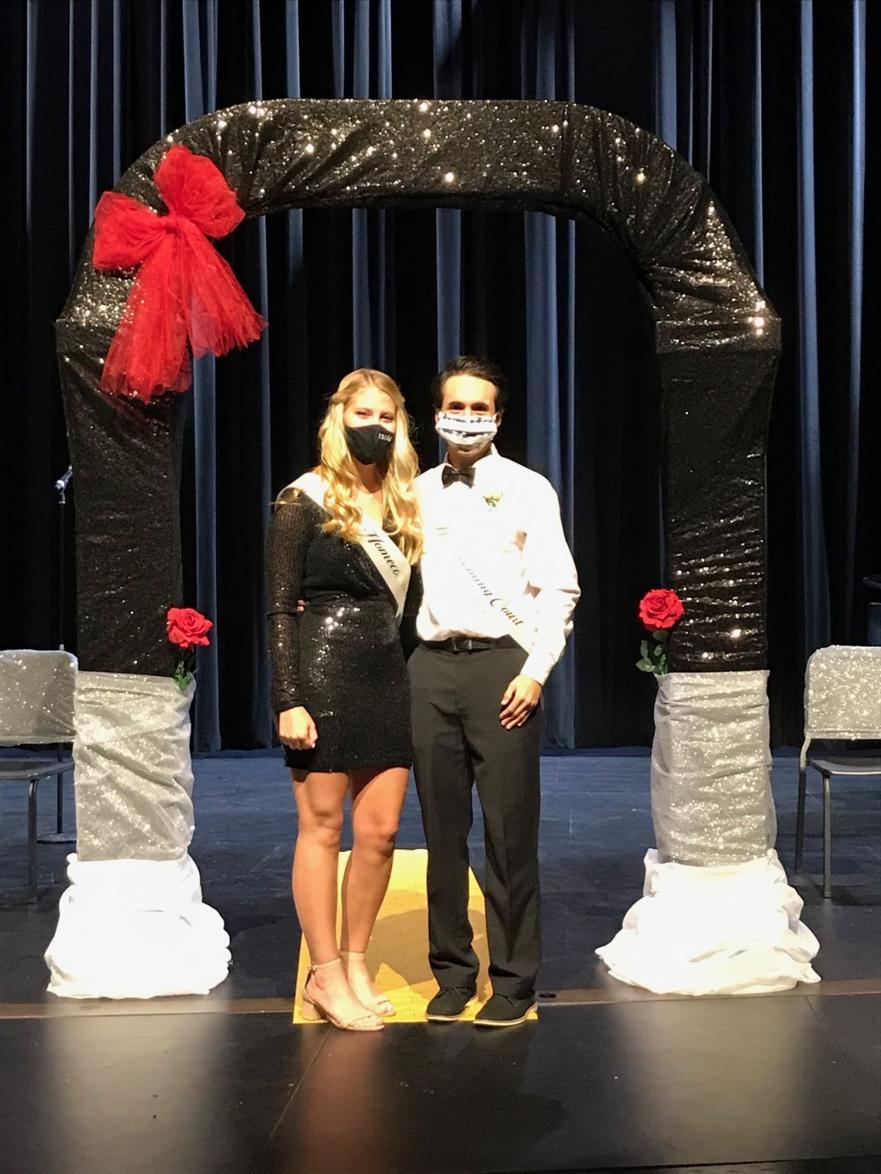 Tri-City United has many scheduled activities over the next week to celebrate Homecoming. On Tuesday, Oct. 20 and Wednesday Oct. 21 at 2 p.m., the school will hold a hybrid dodgeball tournament. The B group tournament will be on Tuesday and the A group on Wednesday.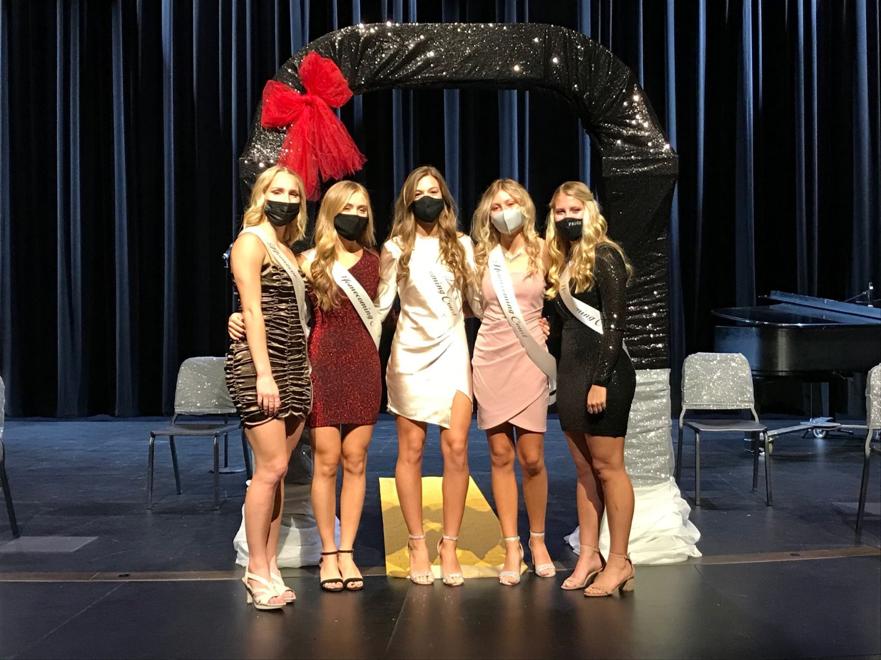 Also Wednesday, Oct. 21 at 7 p.m. is the powderpuff football game between the junior and senior girls. The athletic complex will only be open to juniors and seniors.
On Thursday, Oct. 22, there will be a silly string battle during each class period in the green space.
While access to these events may be limited for students and parents, all of them will be available to watch on livestream.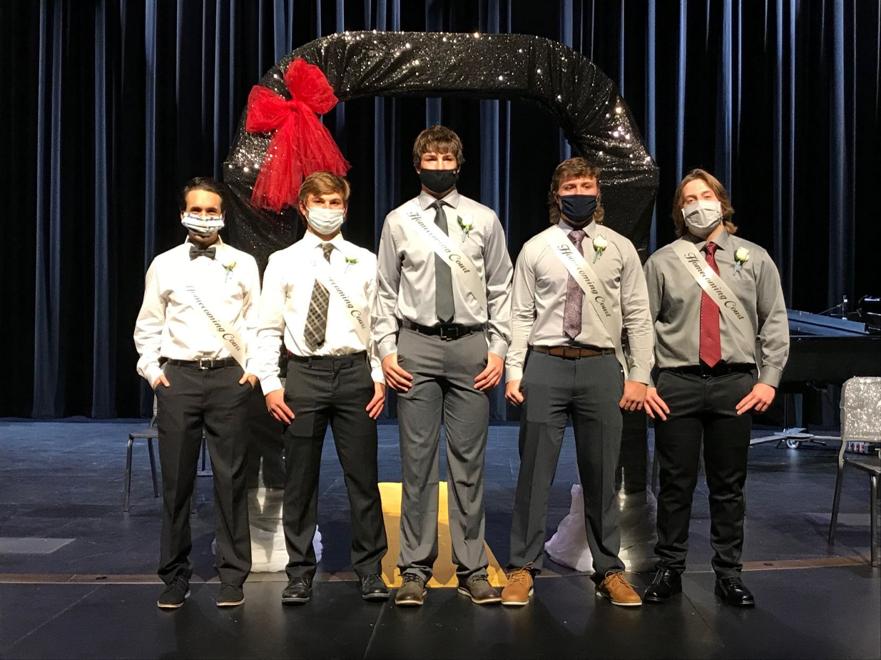 TCU will have several home sports games as well during homecoming. On Thursday, Oct. 22, the Titans volleyball team was set to battle Le Sueur-Henderson at 7 p.m. The C squad game was at 4:15 and B squad at 5:30.
Homecoming ends with the Titans football game on Friday, Oct. 23. During halftime, the Homecoming Royalty will be presented and the Titan Marching Band will play some songs with flag performances.