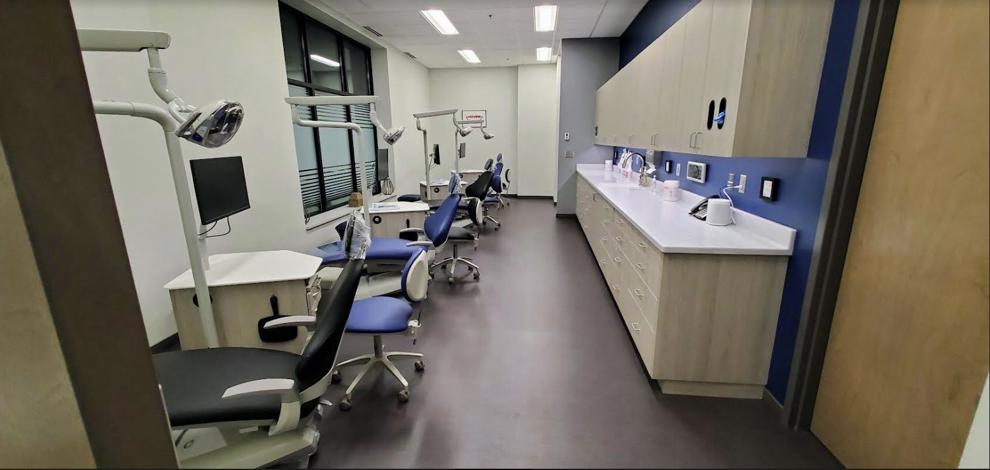 For years, patients would climb the stairs or ride a rickety old elevator up the second floor of the Valley Green Square Mall to find local clinics, like Haemig Family Dentistry, Anderson Orthodontics and Mootz Eye Clinic. Instead of being tucked away out of public view, clinicians today are enjoying a front row seat at Le Sueur's newest downtown hotspot.
The three clinics are receiving a whole new level of visibility after moving into the Tiller + Main storefronts this fall. During the redevelopment of the Valley Green Square Mall into Tiller + Main, current tenants were allowed the opportunity to move into new storefronts on the west side of the mall facing the newly reconnected Main Street.
Mootz Eye Clinic Manager Colleen Lee said many more people have stopped by the new storefront, which has now tripled in size compared to their old office. Many community members visited during a joint open house with Haemig Family Dentistry and Anderson Orthodontics, and the businesses also participated in the Christmas in the Valley Parade to get the word out.
"We've had a lot of people stopping by just to check us out," said Lee. "We had over 75 people stop by the open house, and on the night of the parade, we gave out over 200 gift baskets. People are interested, and people are stopping by, which is exciting for us."
Not only are local clinics in full view of the community, they've also had the opportunity to make each storefront their own. Each clinic utilized a designer and contractor to create a modernized layout and aesthetic that could better serve their needs and offer room for growth.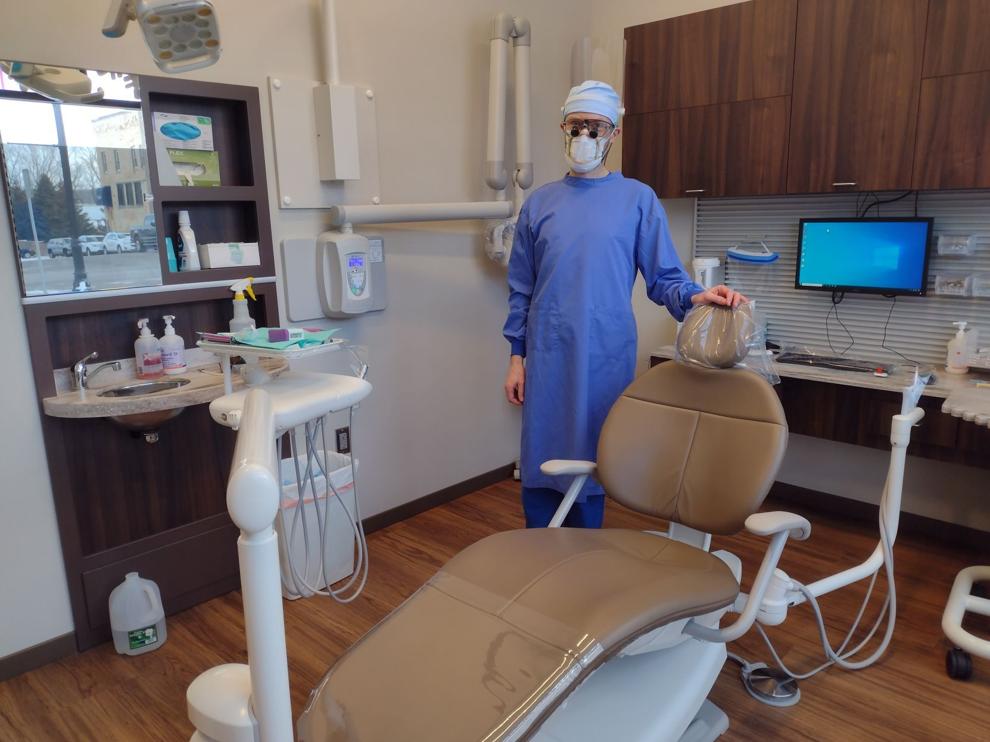 Haemig Family Dentistry's new office is around 25% larger than its old room. The square footage has allowed for a bigger waiting room as well as four operatories instead of the previous three, with a fifth room that can be converted into a potential operatory. Each operatory also has a sliding door, which can be closed.
"Things have just laid out better, because I actually had it designed by an architect, and he really just knew how to do it right," said dentist and owner Dr. Karl Haemig. "He made sure that all of the cabinetry was in the right place, and stuff was designed so it was thoughtful and easy so everything flows really well."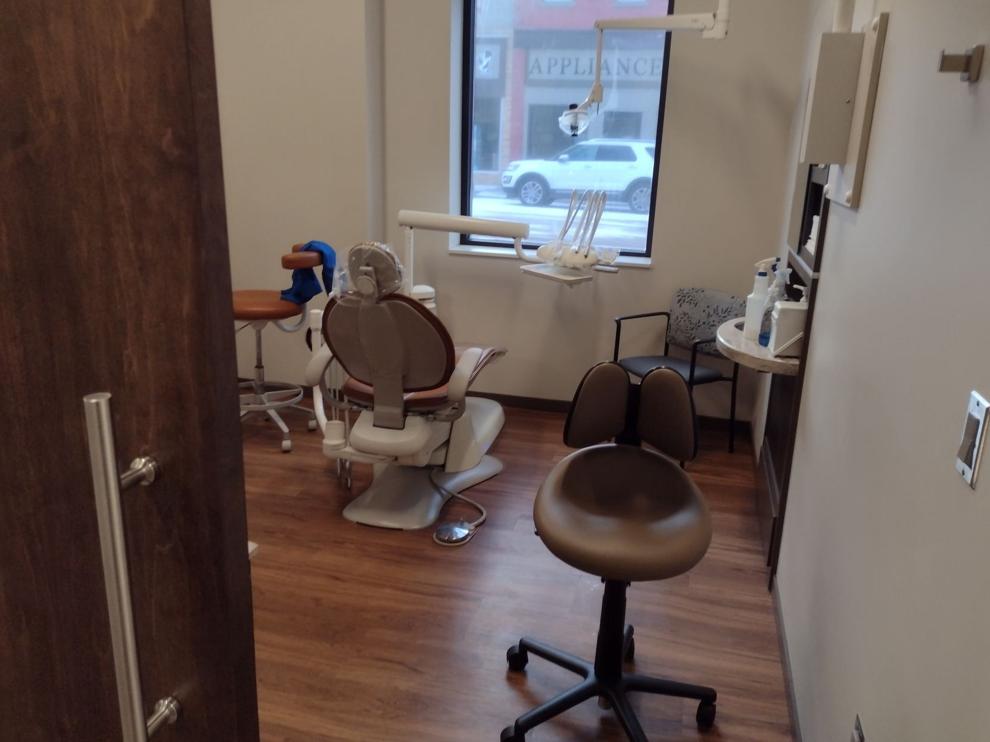 Haemig had a blank slate to build the storefront that he wanted. After showing a preliminary design to the landlord, he was given the OK to design the office with few restrictions. Only two columns needed to be worked around.
"One of the best features is that we have an on-site laundry now because with COVID we had to change up our laundry situation," said Haemig. "We have way more laundry than we used to have before and we can do it all on-site here."
There are also many little features that make a big difference. Instruments can be easily cleaned in the sterilization area through a right-to-left process, and the office boasts higher ceilings and more storage.
"There's a lot of incremental improvements more than anything that are going to make me more efficient as far as seeing patients and is going to make my experience a lot more ergonomic for me and my employees," said Haemig.
Anderson Orthodontics used the same architect as Heming Family Dentistry to create a storefront that maximized efficiency and traffic flow and contained a COVID-conscious layout.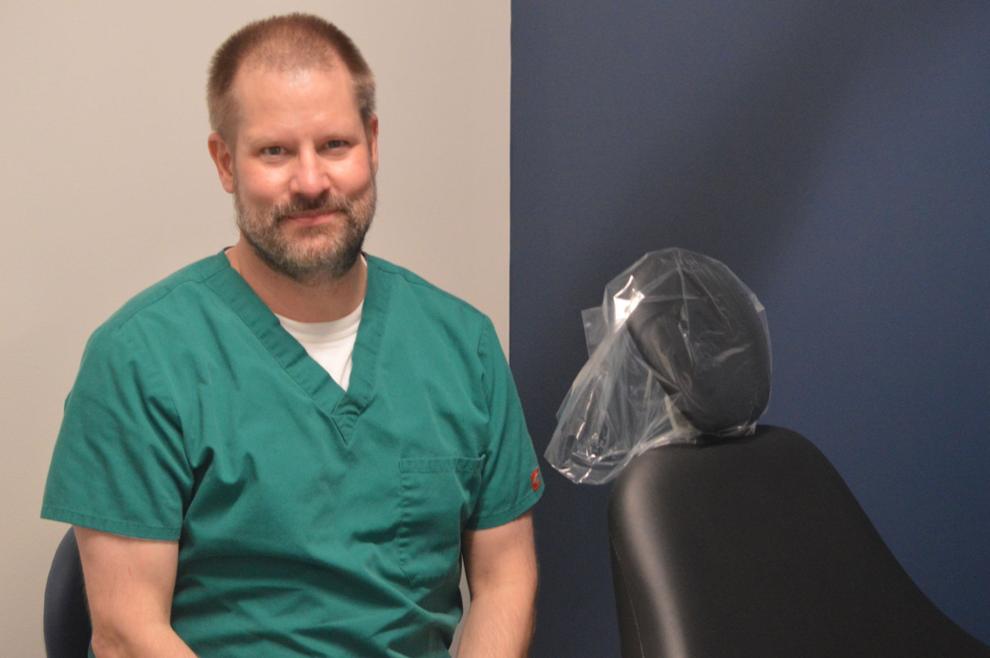 "We made sure our open clinic had enough space between patients for pandemic reasons and we kind of overdid the ventilation and HVAC stuff because of COVID concerns," said orthodontist and owner Dr. Jason Anderson.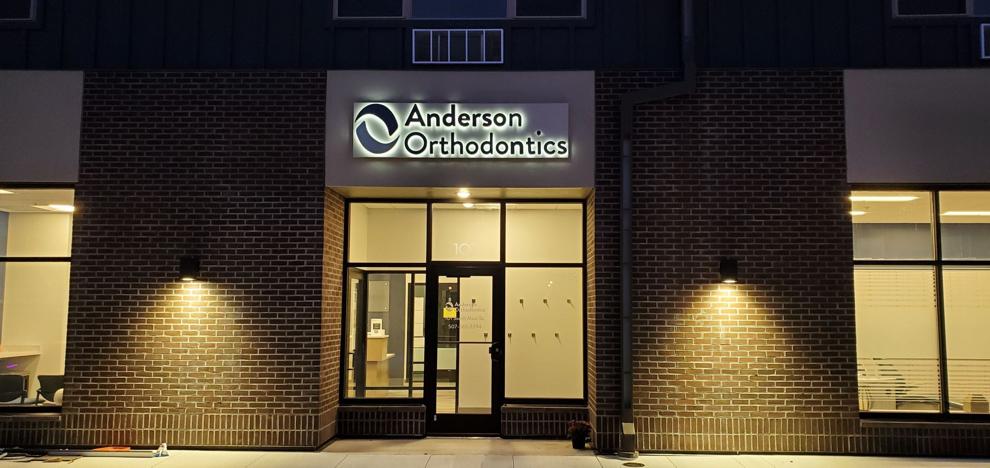 Aware that the mall would eventually undergo demolition and renovations, Anderson held off on remodeling and updating his old upstairs office. Due to his patience, Anderson had the dollars to invest in brand new equipment to set up a near-paperless, digital operation.
"We're not taking impressions anymore. We're using an optical scanner for impressions and models are printed with a 3D printer instead of using plaster," said Anderson. "We have that conversion completely done and we're upgrading software to be paperless this spring."
Just about all of Anderson Orthodontics' equipment is new, including chairs, lights, computer technology and cloud-based software, the air compressor and everything in between. The only thing left on the wish list is a 3D printer for Anderson's own office, in case the office needs to create a digital impression in a pinch.
"When we convert to paperless it will definitely help with efficiency and infection control. There's just a lot of reasons why it will be really nice to do that," said Anderson. "We won't have to physically transport things to our office like we're doing right now."
The office also comes equipped with a separate consultation room. Before, Anderson's personal office and the consultation room were one in the same, but now the consultation room is its own dedicated space.
Like for many businesses, the COVID-19 pandemic has hurt orthodontists. But the business owner was optimistic that the new presence on Main Street will raise local awareness of the clinic.
"When we first got our sign lit up and they opened up the street, I would sit and watch people drive down Main Street and I would see their heads turn looking up at my sign," said Anderson. "I know that people are seeing me now a lot more than they used to. I think the office, for a town like Le Sueur, has as good visibility as it ever could have in town."
With a storefront triple the size of the old clinic, Mootz Eye Clinic is bringing new options for eyeglasses, new in-house services and new staff members to support a wider customer base.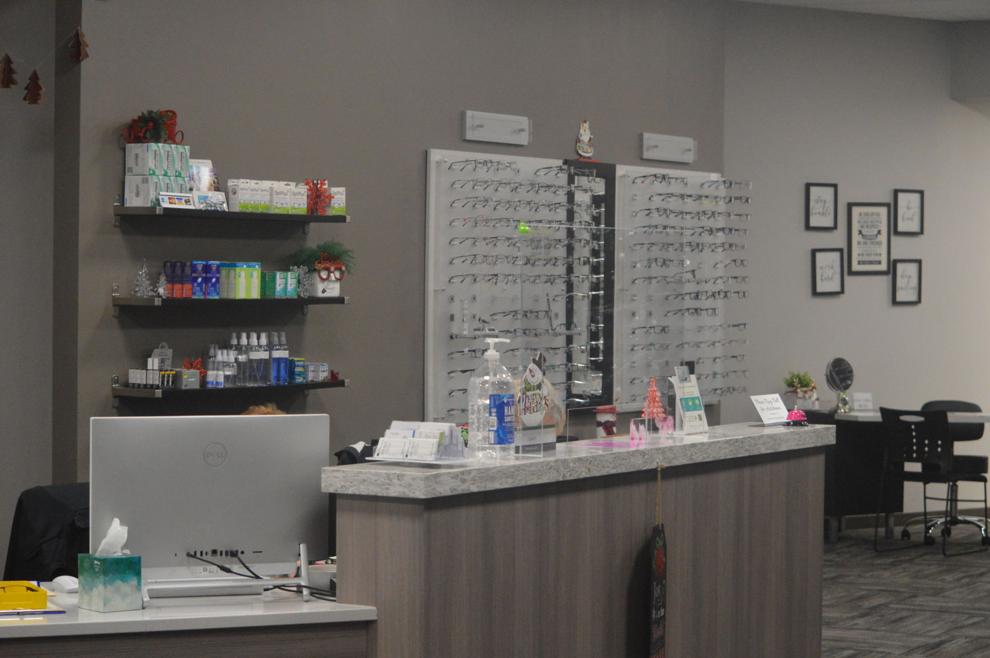 In the second floor of the Valley Green Square Mall, Mootz Eye Clinic supported two exam rooms and a combined staff lounge and lab. Now, the freedom offered by storefront square footage is allowing for three exam rooms, an all new special testing room and a pretest room that couldn't be found in the old clinic, as well as a dedicated staff lounge, separate state of the art lab and a designated room for cataract evaluations.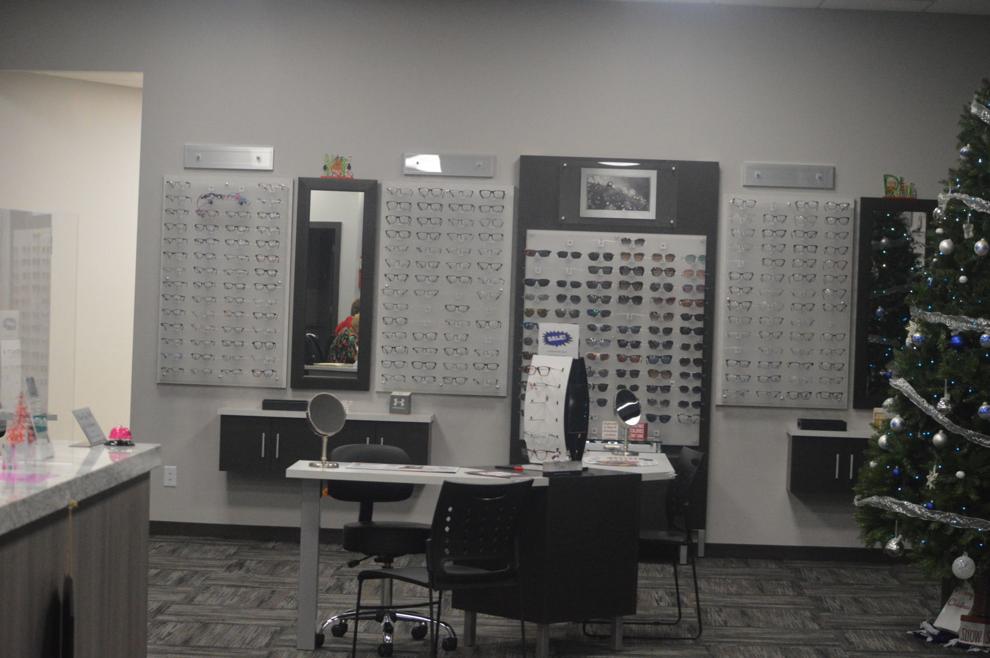 Manager Colleen Lee said Mootz Eye Clinic can both serve more customers and offer new services. Special testing is now offered on-site and storefront features all-new equipment like an eye compass and an OCT machine to help diagnose eye problems.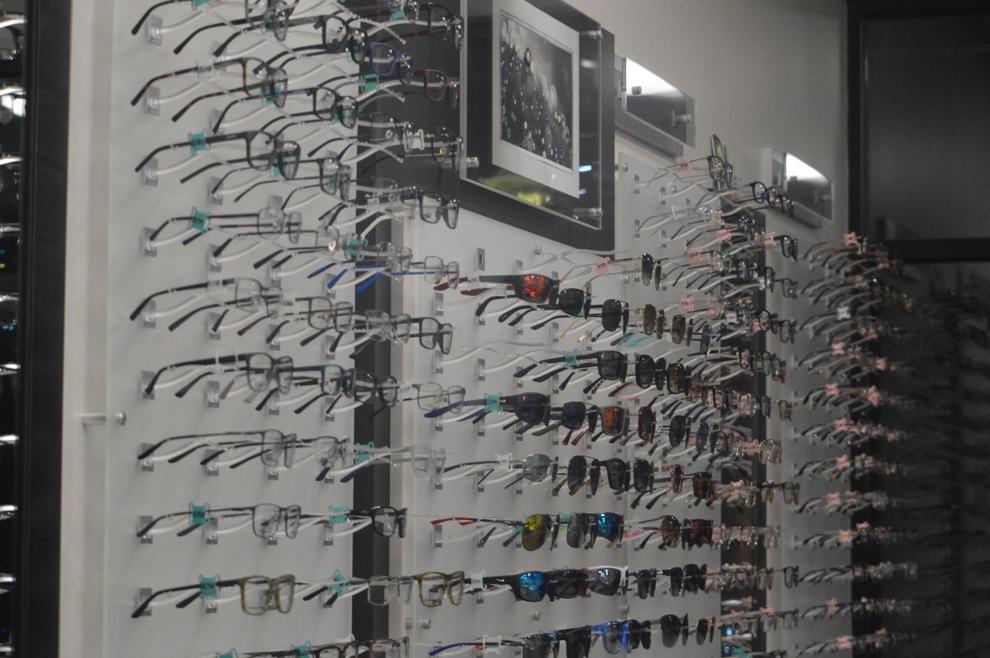 Mootz Eye Clinic has also hired a new doctor that Lee said is up to date on cataract procedures and eye diseases and current staff members are taking more classes on eyecare.
While the left slide of the building features offices for patients to meet with a doctor, the right side of the building is an open area carrying a large inventory of eyeglasses and frames. Lee said the clinic has the capacity to offer more types of eyewear than ever before.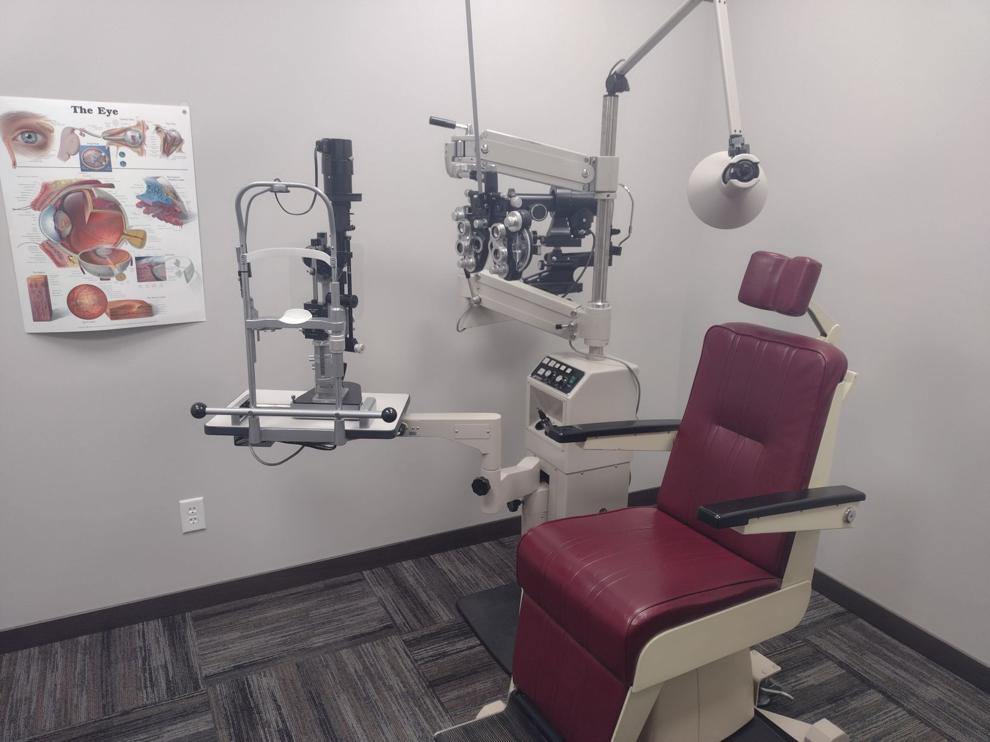 "We have the space now to bring in brand new frames, brand new vendors," said Lee. "We wanted to triple our frame quota that we had upstairs and we just wanted to update our look from upstairs so that people would know that the education and the care for the eyes is also being updated. We wanted our space to complement our education and our expertise."