At first, Rebecca Lange had no idea about the history of the home she and her husband Scott had purchased and renovated.
When the couple saw the abandoned, ready-to-be-torn-down structure at 112 N. Fourth St. in Le Sueur, they just knew they wanted to save it. Lange and her husband couldn't have predicted that a year later they would be giving a tour of the restored property to the surviving relatives of Irene Iten, who owned and operated the first Hilltop store in Le Sueur out of the house.
"I did not know that this had such a significant history, that it was a grocery store, until September," said Rebecca.
Before Radermacher's, before even Cliff's Hilltop Grocery, Le Sueur residents were shopping at Irene Iten's home bakery. This one-woman operation was a core part of Le Sueur commerce back when the town was just beginning to flourish in the early years of Green Giant. Now, completely refurbished and up for sale, this historic home is getting a second chance at life.
Fixer uppers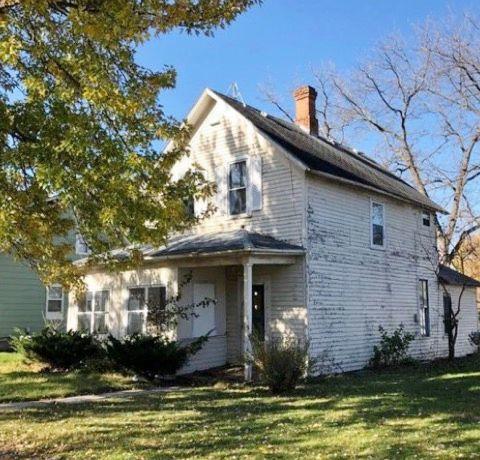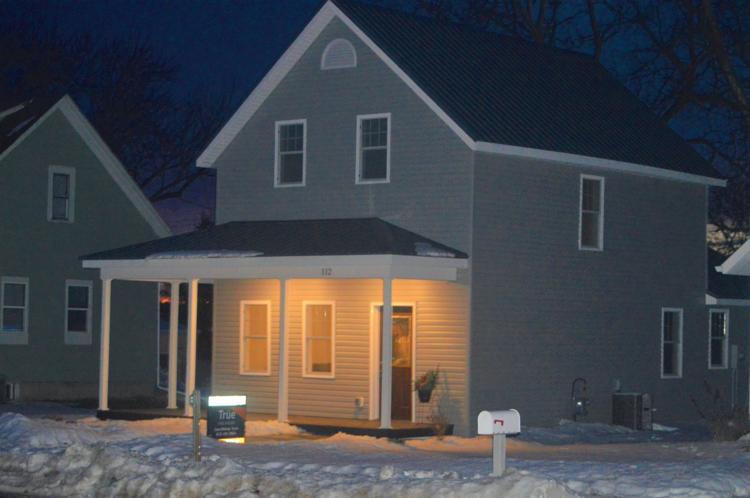 Over the past few years, Rebecca and Scott kept busy by restoring and selling properties that would have been otherwise torn down without their intervention. The two-story house on North Fourth Street was their third project after restoring a duplex and three-bedroom farmhouse outside of Le Sueur. However, this latest project turned out to be their most ambitious yet when they found the house was in shambles.
"There were squirrels living in here; there were possums living in here," said Rebecca. "The walls were all full of walnuts. All the water pipes busted down. This was a moldy nightmare. We had to basically strip everything down to the studs."
While cleaning out the house, they found even more curious items, including newspapers dating back to 1880, horsehair and nylons in the walls being used as insulation. While they managed to clear out the house without any rodent rampages, the Langes still had plenty of work to do. The walls, tiles, ceilings, windows and practically the entire kitchen and bathroom areas had to be stripped and removed in a process that lasted 10 months from January 2019 until October. The home, which is now up for sale, was outfitted with all new electrical, plumbing, flooring, windows, siding, AC, a furnace and a steel roof.
"This is by far the most intensive project that we've ever done," said Rebecca. "The other ones were more cosmetic. Let's put some new siding on. Let's put in some new windows. This was a gut job. The other ones we were able to save a few things."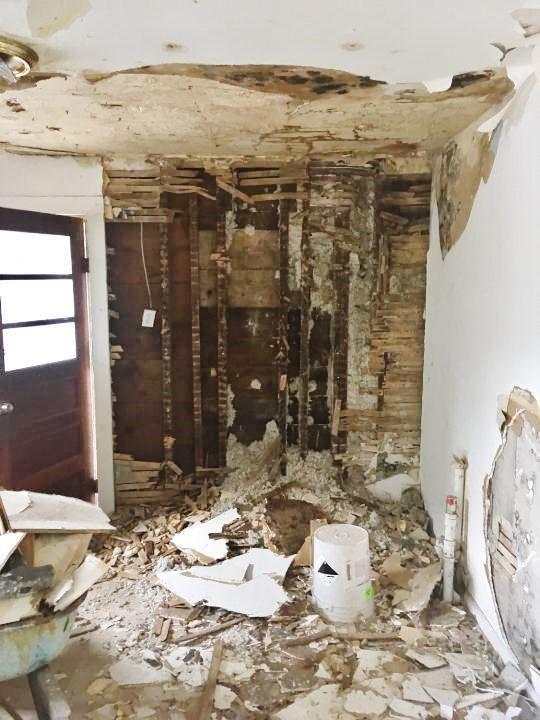 As work continued, neighbors began driving by, asking about the house. Then in September, Rebecca met with Barb Iten at a wake and finally learned about the house's history.
Irene Iten's Hilltop Store
It had been years since Barb and Jack Iten stepped foot in their aunt's house. On Monday, Jan. 9, the niece and nephew, along with Jack's wife Carol, were welcomed inside by Scott and Rebecca.
Though a small town today, Le Sueur was even smaller in 1932 when Irene Iten originated the first Hilltop Store out of her home. Growing up in the Great Depression, Irene learned how to be frugal and never let anything go to waste.
"She was a sharp cookie," said Barb. "She was great manager."
"She watched her pennies," added Jack.
With a knack for business and a talent for baking, Irene's store soon became one of the most popular places in town. In the front area of the house, she sold canned goods and specially ordered homemade delicacies, like burnt sugar cake, chocolate cupcakes and stuffed angel food cake.
The angel food cake, which was filled with custard made with the black walnuts she grew from her own trees and topped with seven minute boiled frosting and drizzled chocolate. It was a birthday favorite of Jack and his wife Carol. The treats were a hit among the neighbors, along with the community's Green Giant workers and executives.
"She would have the elite of the town at her door," said Barb.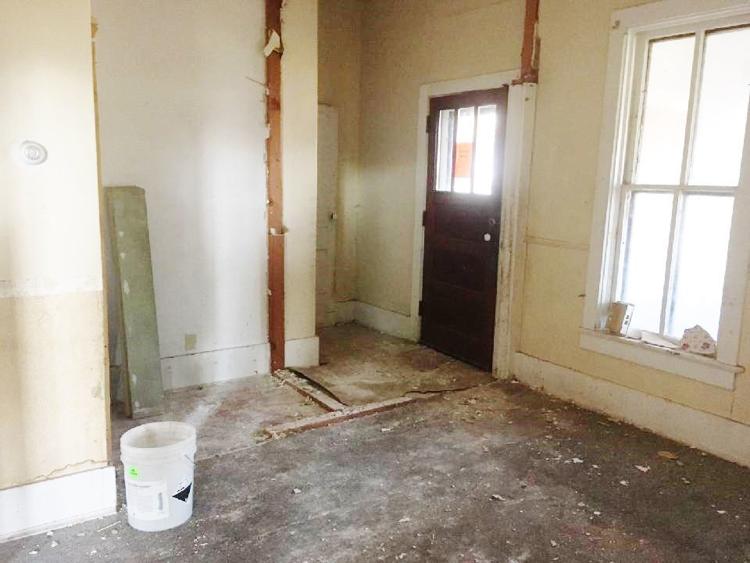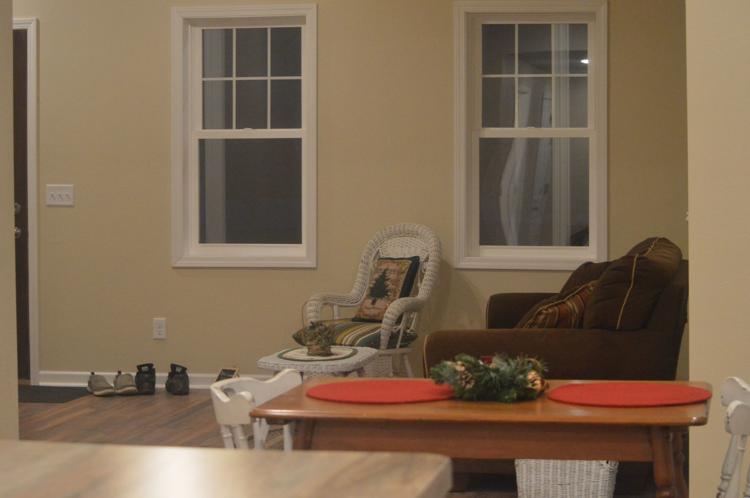 Irene was never married and had no children of her own, but, being the thrifty woman that she was, she was quick to put her nieces and nephews to work. The whole family would help her wash dishes on Saturdays, and Jack and Barb would deliver her treats around the neighborhood and assist with the household chores.
"My name is John, but I go by Jack, but Aunt Irene would call me, and she would say 'John!' and I knew what she wanted," Jack explained. "She would either have me replace the window with the storm window or put the screens up. It was always 'John' when work needed to be done."
"She sounds kind of like I am," Rebecca said in response to Jack's story. "Because she didn't have any kids, and we don't have any kids, and we put our nieces and nephews to work, too!"
A character
Even after after the bakery and store closed in 1944, Irene remained an avid worker. She continued to make specialty baked goods, loved to garden and take care of her walnut trees and lilac bushes and rented out the top floor of the house as an apartment. She expected the same diligence from her nieces and nephews.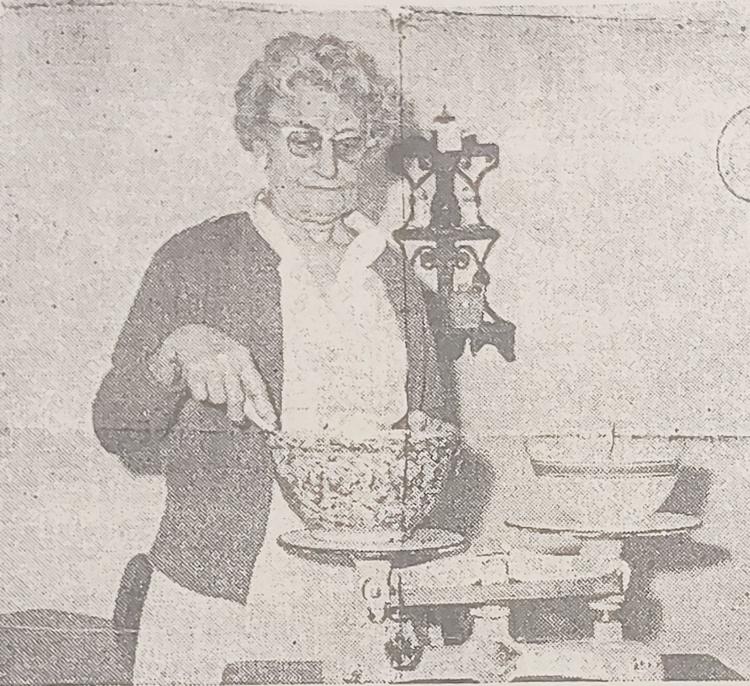 "We always watched our P's and Q's," said Barb. "You were always more afraid of what Aunt Irene was going to say than what your folks were going to say."
Irene wasn't afraid to be outspoken either. A steadfast Democrat and always keeping in the know, she was known to go out and speak her mind when she had a disagreement.
Though she could be strict, she was also remembered as sweet, whether it was cracking walnuts on Halloween to give to the neighborhood children or stopping by to help her family members feel better when they fell ill.
"If anybody was sick, she would come over and would have some food and maybe a treat of some kind," said Barb. "'I'm bringing you a sunshine,' she would always say."
"She had the neatest sayings too," Barb continued. "Like earlier today, I forgot to bring the folder up and she would always say 'Well, what you don't have in your head, you have to have in your feet.' Or when we were wearing nylons and if you would get a run in your nylons, she would say, "A galloping horse will never see it.' She was a character."
Historic home
After talks with neighbors and the Itens, the Langes realized the importance the home had to the community and knew they had to do what they could to preserve it. Unfortunately, the decrepit condition didn't make it an easy task. Issues like loose wiring, mold and broken pipes meant that the couple often needed help from outside contractors, while the kitchen and bathroom needed to be redone and walls needed to be taken out to make them bigger for modern home buyers. Most material objects from the old home had to go.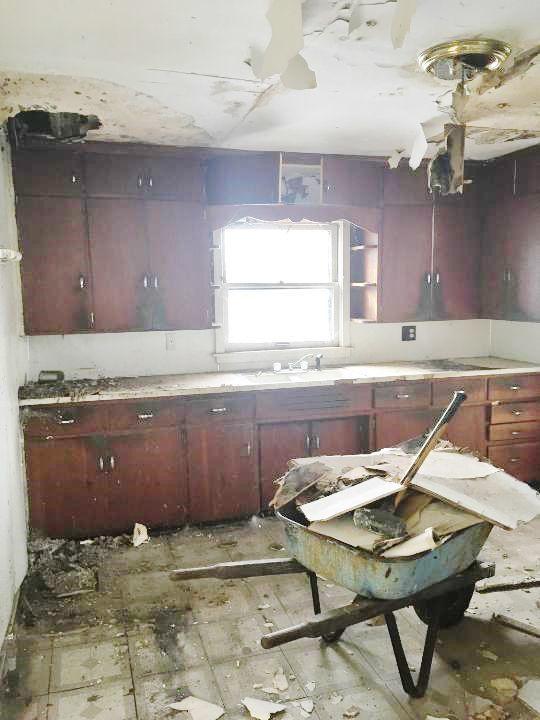 "If I had an infinite amount of money and time, I would have kept all the old windows, all the doors," said Rebecca. "I would have done it myself because that's what we did with the other properties, but once we realized the magnitude of the work that needed to be done, that's when I needed to call [Scott's] brother and say 'I'm in over my head.'"
"I would have loved to have saved everything," she added. "We saved the layout as much as we could."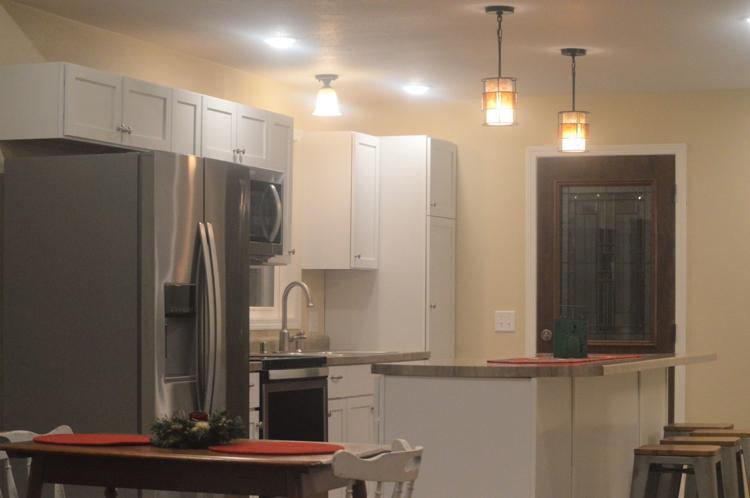 Though the house has a completely new look today, the home still drew memories from Barb and Jack. As adults, the place appeared smaller than they remembered, but the basic shape of the home was still there.
Even with its more modern aesthetic with new wooded flooring in the entryway and an expanded kitchen with new appliances and countertop, the two could still visualize the door leading to Irene's shop, her shelves stocked with canned goods, the lower step where she cracked walnuts for Halloween, and the kitchen area where they washed the dishes.
Even with a complete remodel, there were still pieces of the old home in tact. The octopus furnace that warmed the house on winter nights still remains in the basement and two of Irene's black walnut trees continue to stand tall in the backyard. The trees were taken care of by neighbors who remembered Irene and collected the walnuts to use in their own dishes.
Rebecca and Scott decided that what couldn't be preserved in materials, could be kept alive in memory. Meeting with Barb, Jack and Carol was both a chance for the Iten family to take a look at the home before it was sold and a chance for the Lange family to learn about and share the home's history with the community.
"I thought this needs to be recorded somewhere so people know what this property was," said Rebecca.
In the end, the Itens were moved by the restoration and happy to see Irene's house look brand new once more.
"You really have done wonders," said Barb to Scott and Rebecca. "She would have been thrilled."