JANESVILLE — Seniors Ben Schrom and Mandy Gruis were crowned king and queen of the Janesville-Waldorf-Pemberton homecoming.
Monday, September 23 JWP held its annual homecoming coronation where Justin Goblirsch and Emily Aase were the emcees of the evening.
The night started with the crown-bearers Brooks Bure and Cecelia Quast walking the crowns to the stage before the rest of the homecoming court were announced and seated.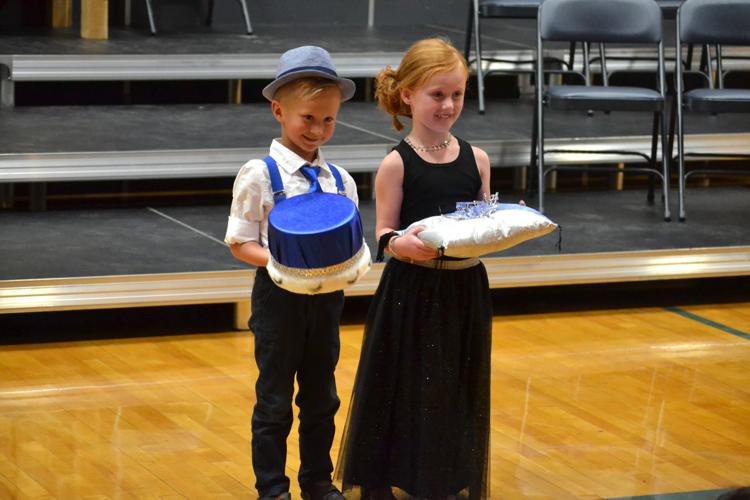 Dainen Johnson escorted Zoie Burton followed by Schrom escorting Gruis. The next pair was Michael Sheehy escorting Madisyn Loken with Kobe Weimert escorting Taya Meichior as the last pair to be seated.
Throughout the night Goblirsch and Aase entertained the crowd.
They welcomed the crowd after they were introduced by high school principal Grant Hanson. Hanson thanked everyone who had helped with homecoming and who were helping make another week of memories for the students.
Another tradition of JWP homecoming week is the selection of "Mr. and Miss Lips." All of the court members put lipstick on and kissed a sheet of paper, which was then uploaded online to be voted on by the students of JWP.
The crowd was cheering as Weimert was named "Mr. Lips" and Burton was named "Miss Lips."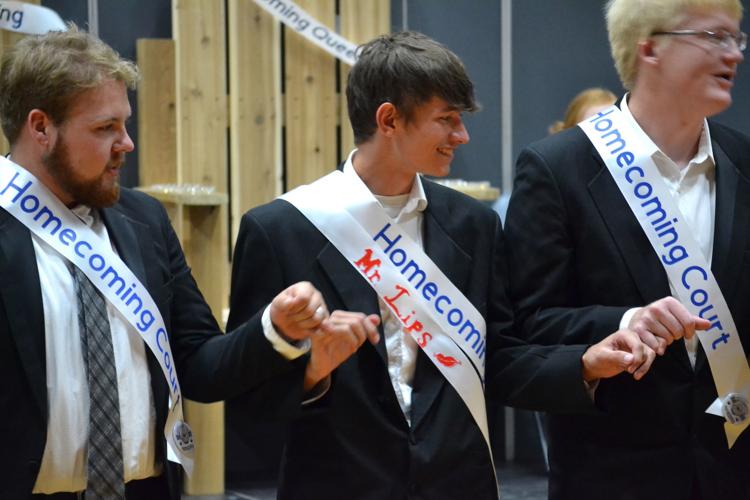 Before the king and queen or Mr. and Miss Lips were announced, captains for fall sports had a chance to give the crowd a season recap so far.
The volleyball captains shared they have had a competitive season so far that they haven't had before. As tradition they auctioned off a team signed volleyball, which brought in $220 after a long bidding war. It ended with two people splitting the cost to share the volleyball.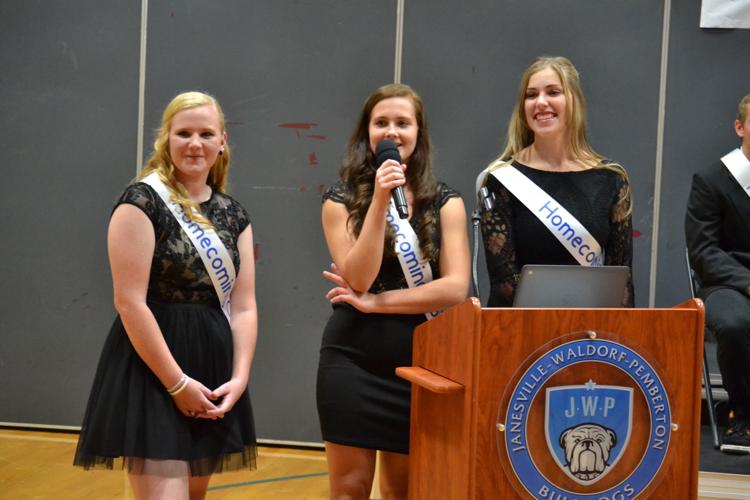 Up next was the football captains. They shared that they broke the two-year running streak of only winning one game a season by winning their second game recently. They also auctioned off a team signed football. The football went for $220 and was split between two people again.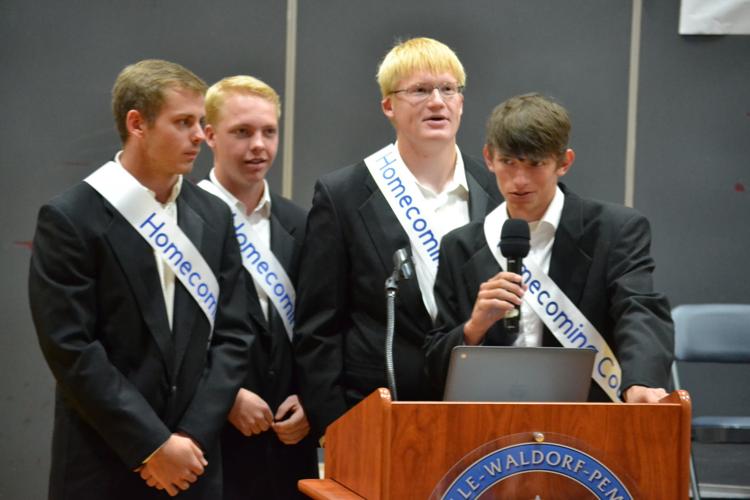 The girls cross country captains were able to share their own update along with the boys team update. One of the highlights shared was of the team participating in the Milaca Mega Meet September 21. The varsity team placed 6th in Division Three.
For their auction item they found a flag that was for the Bulldogs cross country team, which hasn't existed for at least 20 years because they are partnered with Waterville-Elysian-Morristown for their current team. The flag sold for $120 and was once again a shared cost between two bidders.