JANESVILLE — The Janesville Public Library held a ribbon cutting ceremony for the new reading garden.
For several months a Janesville local student, Bradly Budach, worked with community members and groups on creating the reading garden as his Eagle Scout project.
Budach needed a project to gain his Eagle Scout title. The project is to demonstrate leadership of others while performing a project for the benefit of his community.
"I'm glad it's done," Budach said. "It turned out really well, probably better than I expected at the beginning, but it turned out really nice."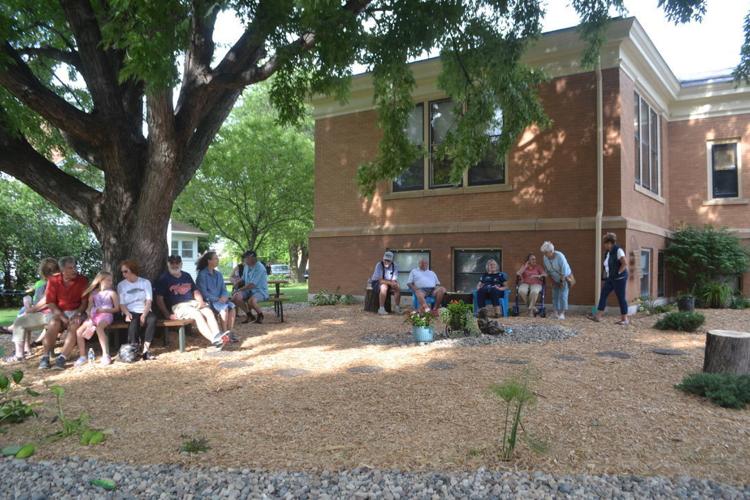 On the day of the actual planting and set-up there were more than 20 people who helped make it happen.
Rene Niemczyk, co-president of Janesville Matters, along with Janesville Matters members, had wanted to fix up the spot next to the library for years and Budach presented the right opportunity.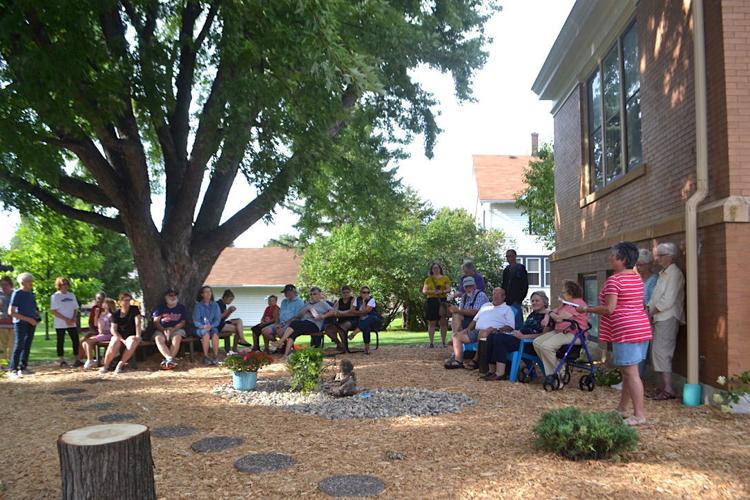 A lot of time was spent planning the layout and design of the garden along with speaking to city officials for permission. While working on the planning of the garden Budach and Janesville Matters also worked on funding it.
"Consolidated Communications likes to be involved with its communities that they serve and one of our company values is building strong communities," Sam Gett of Consolidated Communications said. "So we have a community fund that has been providing grants to local nonprofits for many years and Consolidated will continue to do that, we are very happy to support local causes and very excited to be a part of this effort and very excited to see it come to fruition….It looks very nice. It's always nice to get an Eagle Scout involved. You know it's going to get done."
The Janesville Area Foundation, Waseca Area Foundation and Consolidated Communications gave grants to fund the reading garden. Local also donated some materials as well as plants for the space.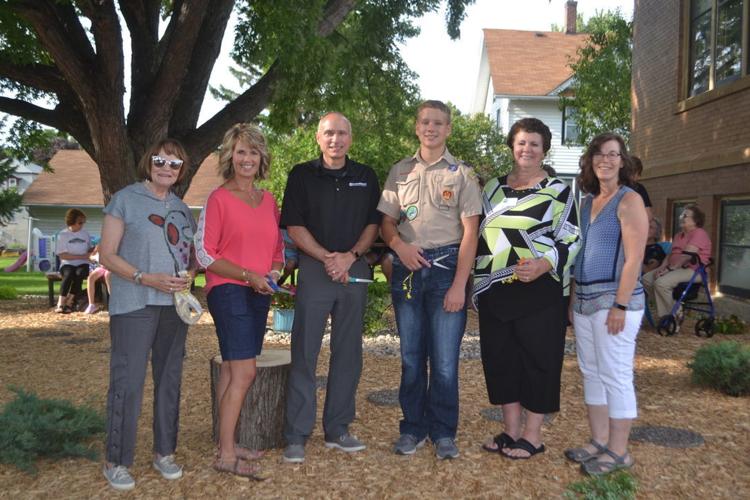 "I think it's wonderful," Friends of the Library President Diane Witt said. "I think it's a great space for the community."
After working together a ribbon cutting ceremony was held Aug. 15 to present the reading garden to the public. During the ceremony there were yard games set up for people to play. There was giant Jenga and Connect Four set out along with an Angry Birds sling-shot game and kerplunk.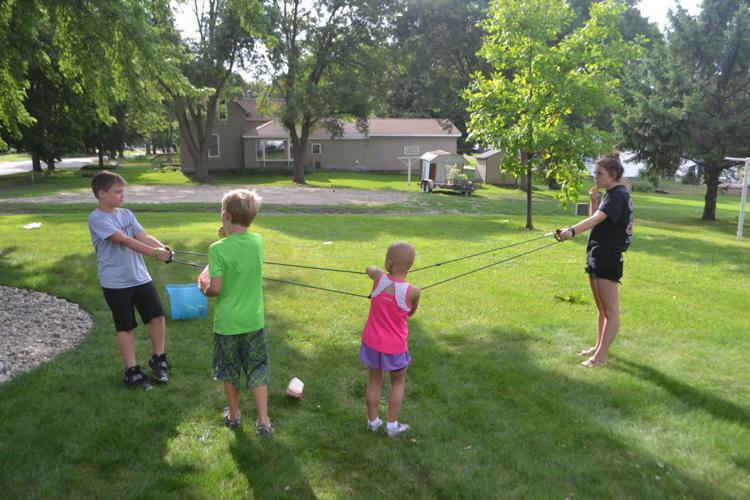 "I think it's cool," attendee Cameron Hermal said of the reading garden.
The reading garden is for people to sit in and read, but it has other purposes as well. The reading garden space is also for people who are out walking or biking and want to take a seat under the big shade tree for a break or for people on lunch hour, it is for the community to enjoy.
"It's nice, a nice place to just come and read…," attendee Barb Herme said. "It'll be good for the community."
Niemczyk spoke of what she sees for the future of expanding with ideas such as adding child friendly chairs to appeal to daycares and adding in more plants. She sees this as a foundation to grow the reading garden in the future.