It has been a successful season shooting for the Bethlehem Academy Trap Team.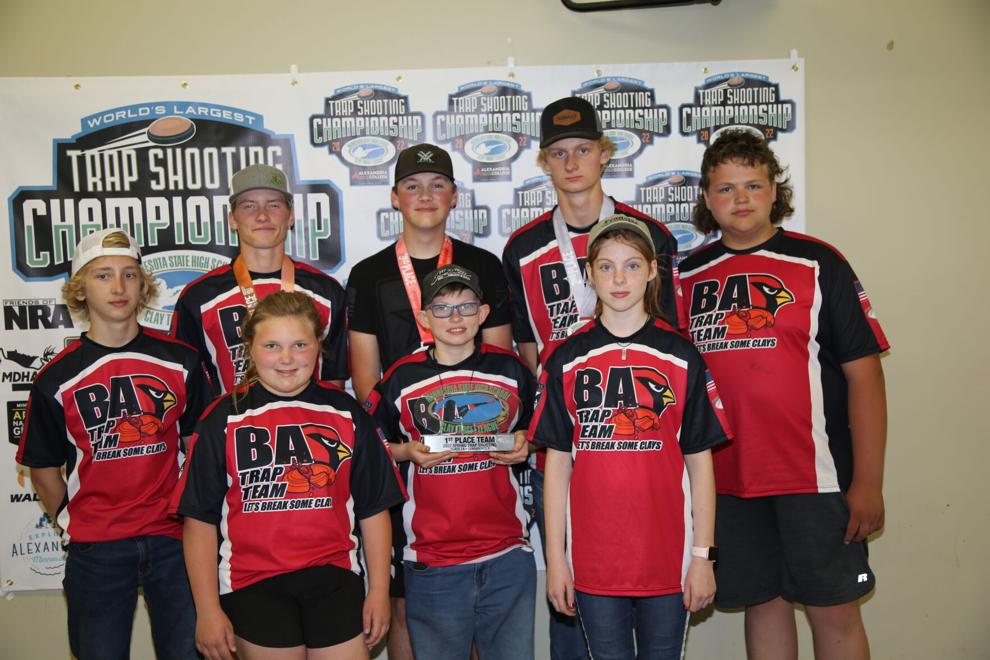 Riding some hot scores, the Cardinals claimed a 2A-Conference 6 Championship, beating out Kenyon-Wanamingo for first place.
Helping Bethlehem Academy to that title was a pair of athletes that powered their way to near top spots.
Hunter Conrad and Marshall Donahue, via their second and third overall finishes in the league, keyed the Cardinals' run to first place.
Riding that title into the Class 2A Trap State Championships on June 14 in Alexandria, the success continued for Bethlehem Academy.
The Cardinals' Hunter Dillon claimed third place in the male varsity division to pace the powerful performances by the team in Alexandria.
Dillon was near perfect during the Trap State Championships, scoring 98 out of 100 points, during his quest to the bronze medal.
Bethlehem Academy's season wasn't done there.
Conrad and Donahue will now continue the postseason push as the two also qualified for the Minnesota State High School League's Trap Championship.
The two Cardinals secured the bid by placing among the top 100 shooters in the state.
Donahue and Conrad will next take aim at Minneapolis Gun Club in Prior Lake on June 24 for the competition.