Each year, Toryn Richards latched onto more responsibility and provided more production for the Waterville-Elysian-Morristown girls basketball team.
Each year, the senior continued to improve and add different elements to her game that allowed her to morph into one of the most versatile and dangerous players in the Gopher Conference and southern Minnesota.
This year, the result was Richards leading the Buccaneers in scoring, rebounding and blocks, while also finishing with the second-most steals and third-most assists. All that led to Richards being named the Faribault Daily News' All-Area Girls Basketball Player of the Year.
"I looked back today and her points as a freshman, she averaged about 9.5, as a sophomore she averaged about 10 and a half, last year she was a little over 13 and then this year she was up to 17," WEM coach Ty Kaus said. "Every year she's improved her points, her rebounds have improved every year, her assists have taken a big jump the last two years, steals improved each year — everything just got better and better."
When Kaus took over the girls basketball program prior to the 2018-19 season, he quickly understood what an exceptional situation he was walking into. Richards, along with guard Brielle Bartelt, were both coming off all-conference seasons as freshmen. Both Richards and Bartelt — plus the rest of this season's 11-player senior class — helped Kaus and WEM finish second in the Gopher Conference that first season before winning back-to-back conference titles.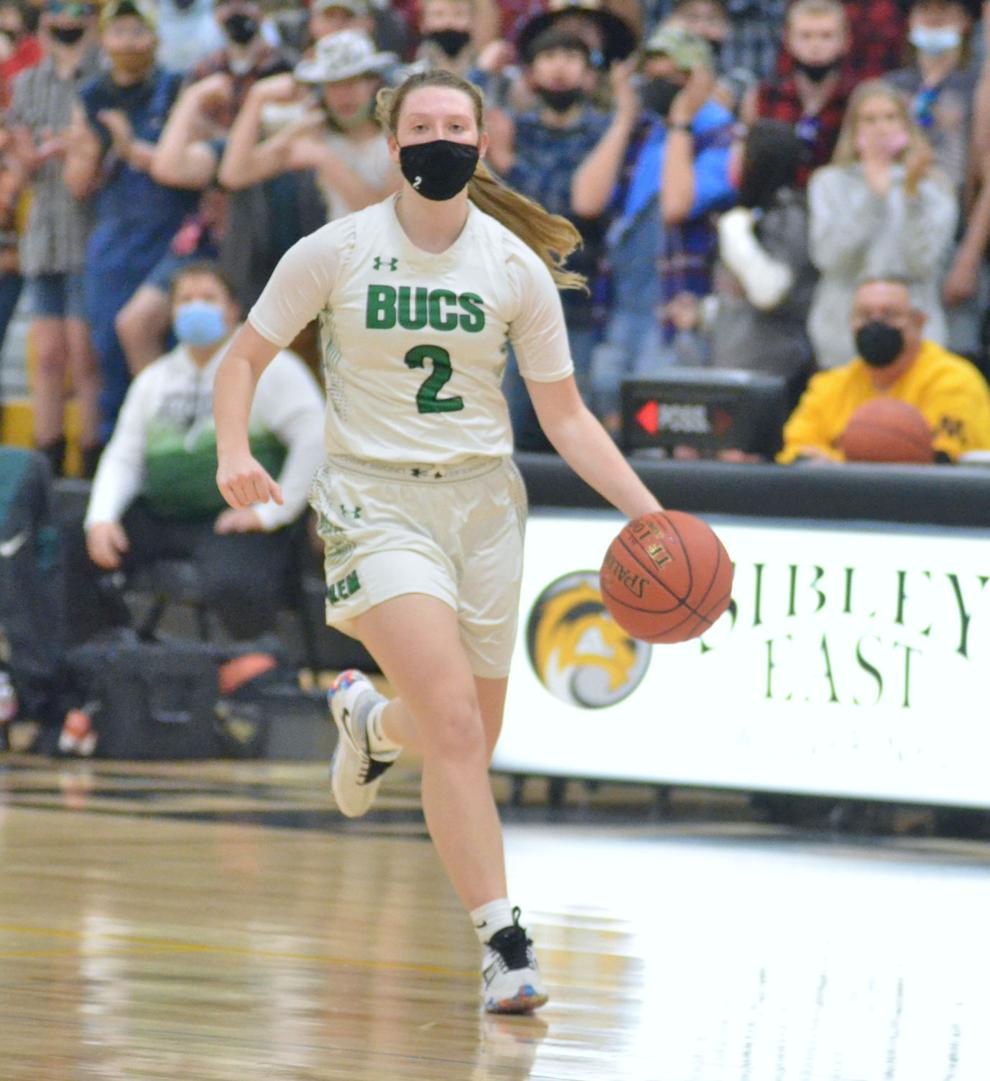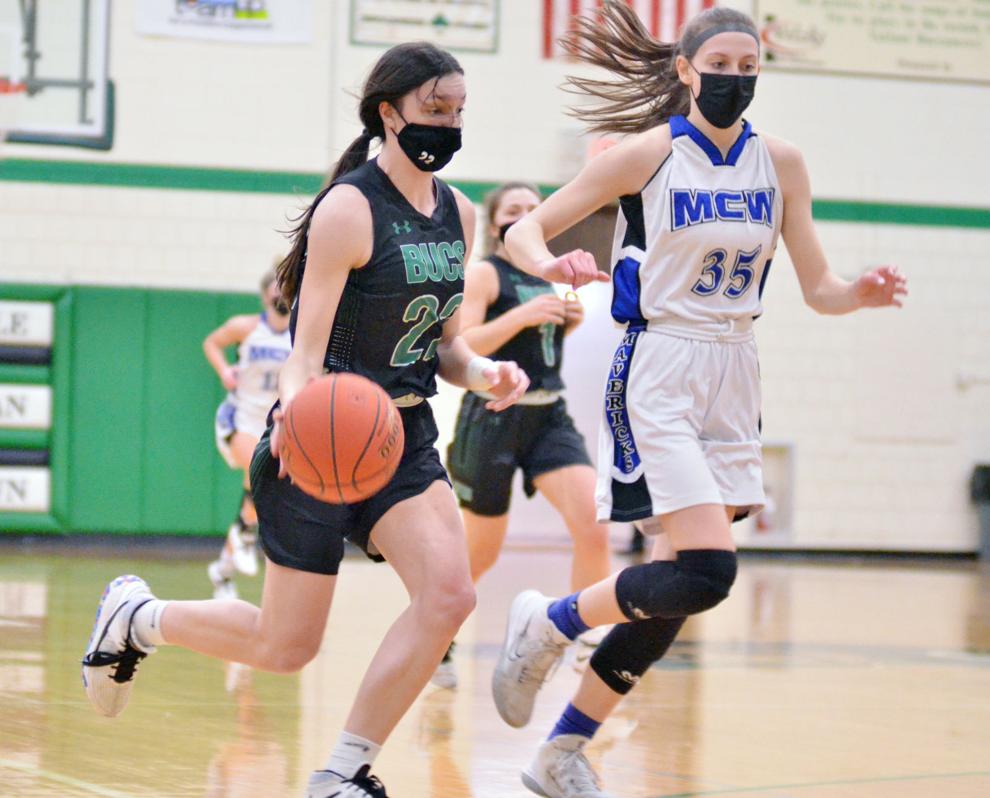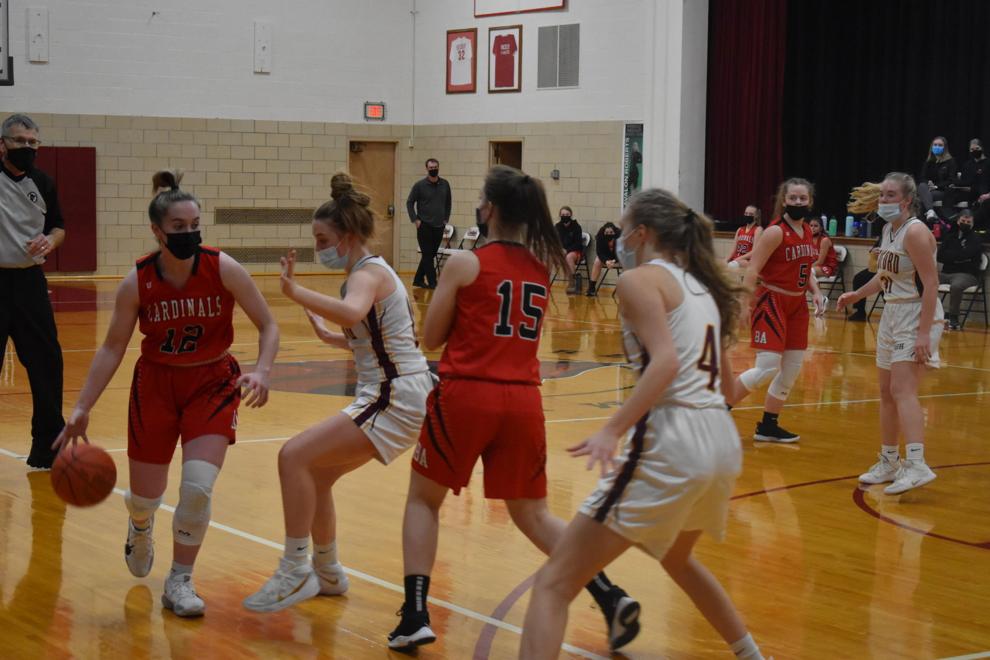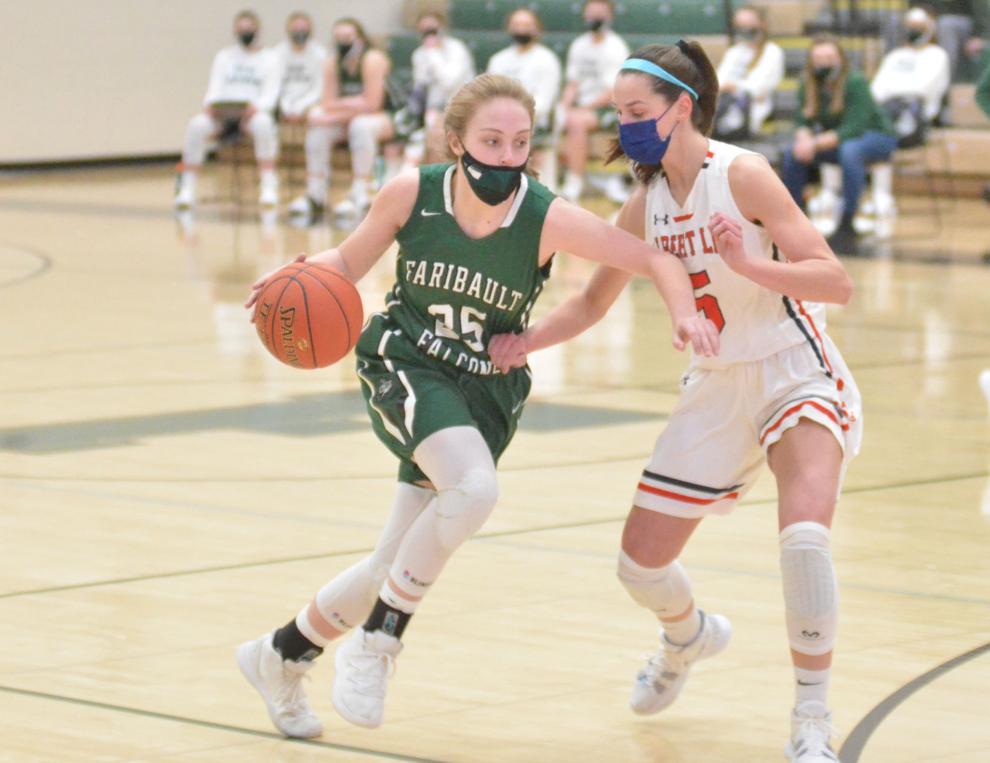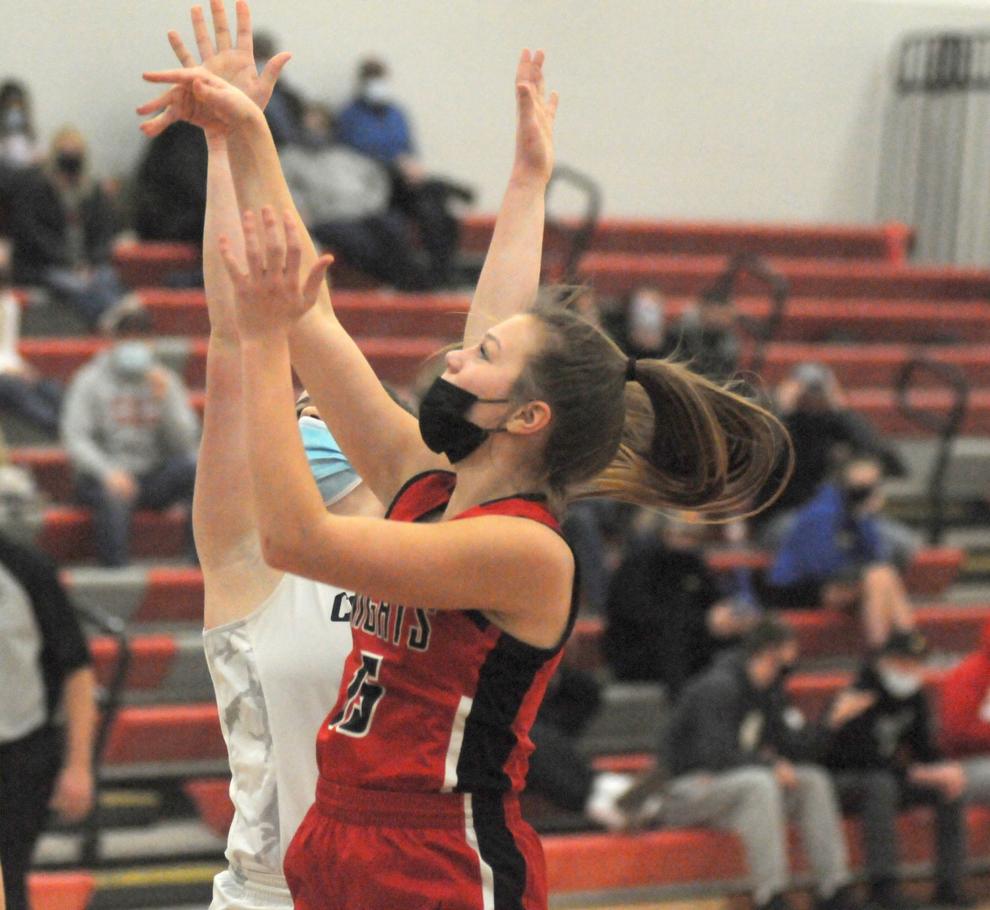 That first year, the Buccaneers advanced to the subsection title game. The next year, they won the subsection before knocking off Sleepy Eye St. Mary's in the section championship to advance to the program's first state tournament, and this season fell just short of Sleepy Eye St. Mary's in the Section 2A title game.
"My favorite memory is definitely beating St. Mary's my junior year to go to state," Richards said. "That was an amazing experience. That's definitely the favorite, because that was the first time our (program) ever went to state."
The biggest jump in Richards' play came in her final season, however. After the graduation of Trista Hering and Payten Polzin from last season's team, WEM was lacking an experienced presence in the post. Seniors Lindsay Condon and Sadie Oorlog both stepped up to log key minutes inside, but there were plenty of other stretches in which Kaus planted Richards inside with four other guards patrolling the perimeter.
That area inside the paint and around the basket is where Richards was able to boost her scoring average by 4 points this season while not drastically increasing the number of shots she took per game.
"If you look at her numbers from this year to last year, her points in the paint skyrocketed, her 2-point percentage skyrocketed," Kaus said. "She was just always really good in transition and she got out in transition a little bit more, but she just got stronger attacking the basket and moving without the ball and getting the ball in positions where she could score from closer in … She was just a lot more efficient with it and shot a lot better percentage."
Those improvements took a lot of work in the offseason, particularly with her ability to dribble and attack the basket. That only added on to a busy training schedule already filled with volleyball and track and field, the two sports she'll continue playing competitively when she enrolls at Minnesota State University, Mankato, this fall.
"Obviously this past summer was a lot different in terms of what we could do, but she puts a lot of time into all those things," Kaus said. "She's an excellent volleyball player, a great track athlete and she puts a lot of time into those, but she puts a lot of time into her basketball career as well. She works hard at it and wants to get better and puts that time in to be a great player."
The biggest reason for that time commitment in the basketball gym wasn't borne out of an insatiable desire to dominate on the court. Rather, Richards said she wanted to make the best out of her last season playing with the friends she first started playing the sport with back in fourth grade.
"It's really a family thing for me," Richards said. "These girls, I've been playing with them since I was very young, and this is the last sport I got to play with all my friends one last time. That really told me, like, 'Hey, let's give this our all this basketball season.'"
That's part of what else Richards brought to the WEM girls basketball team, and what allowed her to serve as a team captain for several years.
"It ended a little earlier than we wanted it to, but we don't have the success we've had the last three-plus years without her," Kaus said. She's been a big part and a big reason why we've won two conference titles and got second her sophomore year, got to three subsection finals and won two of them, two section finals. She's a huge reason why we had the success we had.
"This whole group is filled with girls that get the job done on the court, off the court, in the classroom, in the community and she's another one that's in that line, too," he continued. "She's a great kid and a pleasure to coach the last three years and is someone that younger generations can look up to and try to emulate."