If the other team can't hit it, don't stop throwing it.
That's the decision Kenyon-Wanamingo baseball coach Kirby VanDeWalker, Knights starting pitcher Owen Hilke and his catcher Tyler Craig came to during Saturday's 5-0 victory against Janesville-Waldorf-Pemberton in the first round of the Section 2AA playoffs.
After the first inning, it was apparent the 10th-seeded Bulldogs (7-10) couldn't catch up to Hilke's fastball, so he threw only fastballs the rest of the way. The simple strategy worked, as Hilke stuck out 12 batters and fired a no-hitter, with the day's only blemishes a pair of hit batters and a walk.
The victory advances seventh-seeded Kenyon-Wanamingo (10-10) into a second-round matchup Tuesday, June 1 at second-seeded Blue Earth Area (14-6).
"The fastball felt good," Hilke said. "Kirby came in and said they were behind it so we were going to stick with it. If they catch up we'll switch up, but if not we'll keep it strictly fastball.
"It felt lively today," Hilke added about the fastball." I saw a lot of movement on it when I first started in the bullpen, so it felt really good today."
Not only did JWP not record a hit, it didn't manage to hit a ball out of the infield.
"Owen was in control," VanDeWalker said. "There wasn't too many times where he got down in the count and when he did he was able to battle back with one pitch at a time. He hit a couple batters and had a couple walks, but other than that he was on point and he had good defense behind him with no errors. That leads to a no-hitter."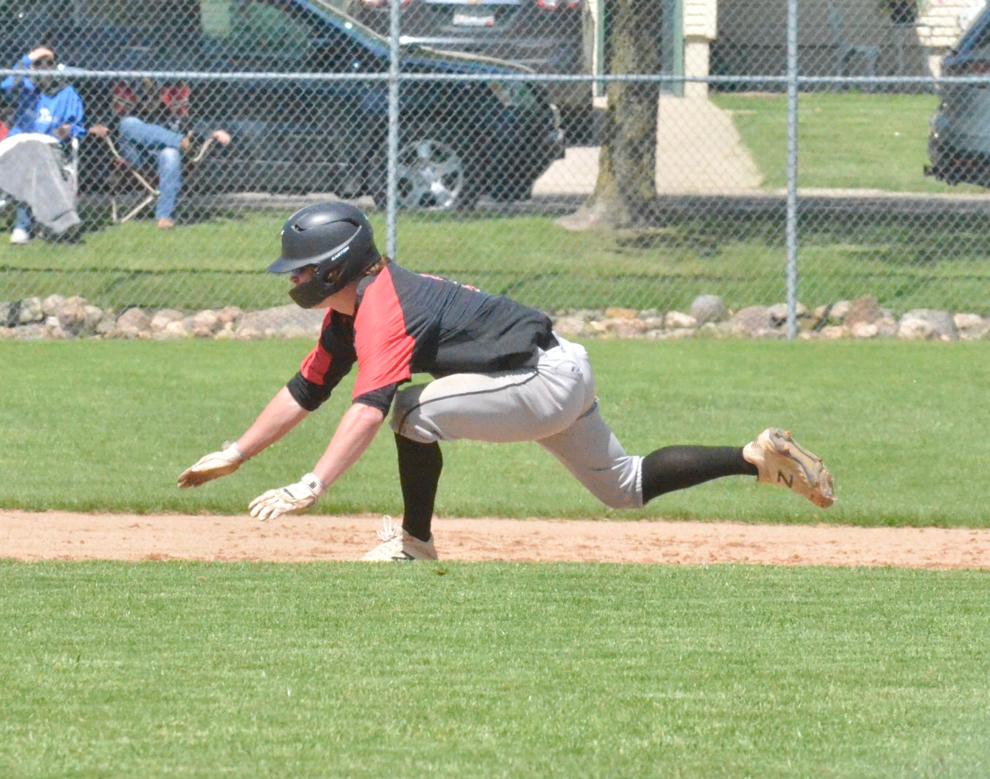 What, from VanDeWalker's perspective, makes Hilke's fastball that overpowering? For starters, Hilke is a left-handed pitcher, which VanDeWalker said is becoming less and less common. Second, Hilke's delivery allows him to hide the ball behind his head for an elongated amount of time, meaning opposing hitters are unable to spot the ball until it's nearly out of his hand.
Lastly, the fastball generates a noticeable amount of horizontal movement, which was in greater effect during Saturday's no-hitter.
That all led to a performance that a few months ago was almost unthinkable. Last football season, an opposing player landed on Hilke's right ankle, which snapped completely sideways, according to Hilke.
He needed to have plates and screws inserted to repair a fractured fibula, forcing Hilke off his feet. The official recovery time might have had Hilke returning to baseball activities sometime around the beginning of May.
He crushed those expectations, and was playing in a limited capacity for the Knights at the start of the season.
"He was able to play a full season, which is incredible and is a testament to how hard he worked," VanDeWalker said. "His dad and his mom were really a big help with that, and he wanted to come back and play the whole year. He put the work in to get it done, and here he is throwing a no-hitter today."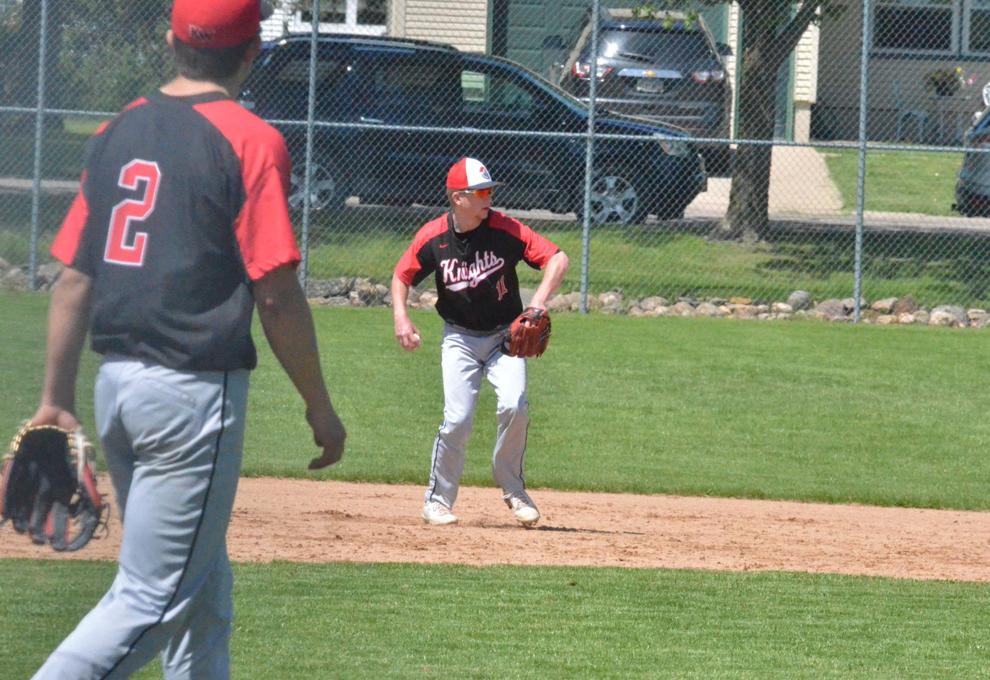 Still, the transition back to the diamond — and to the mound, specifically — was not smooth. As a left-handed pitcher, his right foot is his plant foot, meaning each time he delivers a pitch he transfers every ounce of his weight onto his right ankle.
"It was definitely a mental block," Hilke said. "I was scared when I first started throwing a little bullpen. I was like, 'Oh boy, that's a lot of weight going down,'"
Hilke pinpoints a 3-2 loss against Rochester Lourdes on April 27 as the turning point for overcoming that mental block.
Hilke pitched all 6⅔ innings, and while he allowed the winning run to score in the bottom of the seventh, he struck out eight batters and was charged with only one earned run against a team that eventually finished the regular season 16-2, won the Hiawatha Valley League and is ranked No. 2 in Class AA.
"That game, it felt like, 'OK, it's good, it's ready, you have to trust it,'" Hilke said.
That confidence continued to grow into Saturday, when Hilke threw what VanDeWalker believes is the first postseason no-hitter in program history.
"It doesn't feel real, honestly," Hilke said. "I just went out there and did my thing. I didn't really focus on it and when it came, it came."
Knights race past Bulldogs
Coincidentally, Hilke also provided all the run support he needed in the bottom of the first, when he lifted a sacrifice fly to score Craig from third base.
The Knights added three more runs in the bottom of the second and one more in the bottom of the third, despite managing only four hits for the afternoon. The outsized run production was due a handful of runners reaching base via walk or hit by pitch in those early innings, and those players running rampant on the bases.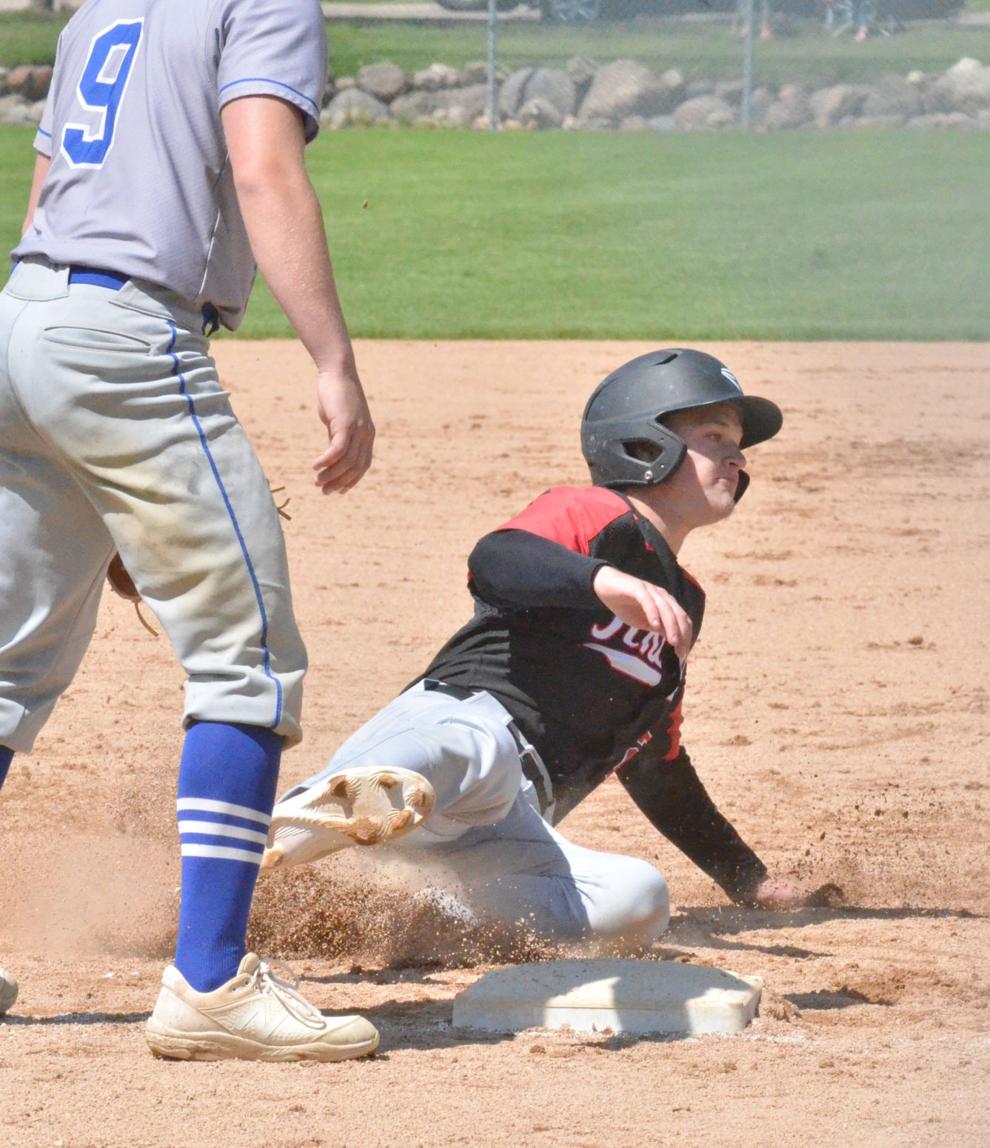 "If we feel we have an advantage there we'll take it as many times as we can," VanDeWalker said. "Offensively in the batters box, we really didn't hit it that well today. The pitcher for JWP, he doesn't have as high velocity as some other pitchers and that happens. It's easy to get out in front on your weak foot. Staying back and trying to drive the ball to the opposite gap is really the key to driving the ball in that situation."
However the runs crossed the plate, it was enough for K-W to survive the single-elimination first round of the Section 2AA playoffs and advance into the double-elimination portion of the bracket.
Next up is a game Tuesday at second-seeded Blue Earth Area, which topped 15th-seeded Gibbon-Fairfax-Winthrop 10-3 Saturday afternoon. The two teams did not play this season.
A victory Tuesday moves the Knights into Thursday's championship bracket semifinals on Thursday against the winner of third-seeded Maple River and sixth-seeded Cannon Falls, while a loss drops K-W into a loser's bracket game Thursday against the loser of Maple River and Cannon Falls.
"We feel good if we get Blue Earth," Hilke said. "We're going to go out there and play our game, and if it doesn't go our way we're going to go out and get the next one and see what happens from there."