The Minnesota State High School League's announcement of three potential start dates for winter sports had athletes, coaches, parents and fans excited, but much remains to be determined before athletes start hitting courts, rinks and mats.
At last Thursday's Board of Directors meeting, the 20-person MSHSL board voted unanimously to approve a projected athletic calendar for the rest of the school year. The motion featured three different models with potential winter sports start dates of Dec. 21, Jan. 4 and Jan. 18 based on when Gov. Tim Walz lifts Executive Order 20-99, which is set to expire the morning of Dec. 19 but can be extended at his discretion.
The Dec. 21 start date can pose problems for some school districts. Owatonna Public Schools remains in a distance learning model until at least Jan. 7. The Medford and Blooming Prairie school districts remain in a distance learning model until Jan. 8. Faribault, Northfield and New Richland-Hartland-Ellendale-Geneva will remain in a distance learning format until at least Jan. 4.
The Dec. 21 start date seems unlikely given the rising number of COVID-19 cases across the state, but area coaches welcome any type of season they can get.
"I was glad that they are shooting for April (as an end date for the winter season)," Northfield boys hockey head coach Mike Luckraft said. "That definitely gives some time for the season."
Under the MSHSL's first model, plans for section and and potentially state tournaments are built in for all winter sports. Most would wrap up before the end of March, with boys and girls basketball, and boys and girls hockey having the option to extend into the week of April 5.
The second model has a start date of Jan. 4 for winter sports practices, with competitions slated to begin a week and a half after, except for Nordic and alpine skiing. Those two sports would only practice for one week before starting competition. Gymnastics will also begin competition two and a half weeks after the start of practice
The timeline for postseason play remains the same, with a chunk of the regular season being chopped off to accommodate for the late start. The spring sports calendar for the second model is identical to the first model.
The third model, which accounts for a Jan. 18 start to practice for winter sports, once again features a week and a half of practice for all sports before the first contest except for gymnastics, and alpine and nordic skiing.
The timeline for the postseason remains unchanged in the third model, with the regular season absorbing the brunt of the shortened time frame.
Some boys hockey programs got a start to their season or at least a preseason of sorts through the Bridge Hockey League, a league formed by the Minnesota Hockey Coaches Association sanctioned by Minnesota Hockey. Northfield played seven games in the league and Faribault participated in the league as well.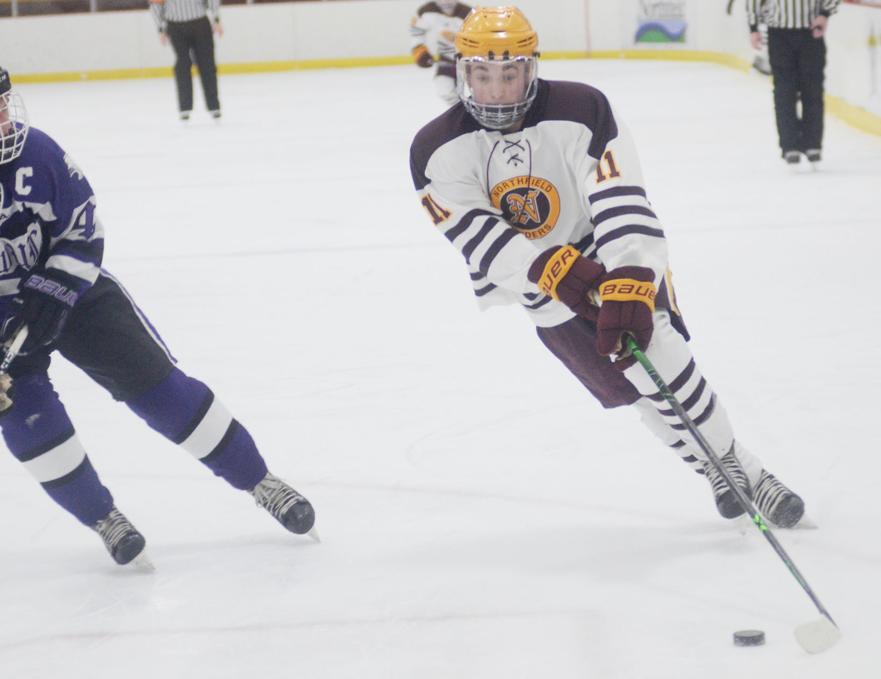 Several coaches associations have held discussions about state tournaments should the MSHSL decline to host them, but each model the MSHSL Board discussed last Thursday included postseason play. At stake is a significant chunk of revenue for the MSHSL with the boys hockey state tournament. The tournament typically generates more than $1 million after expenses, according to the Star Tribune. The Star Tribune also reported that the MSHSL has secured $433,000 in corporate sponsor commitments to hold state tournaments.
"In Minnesota hockey, the state tournament is the holy grail," Luckraft said. "When we made it in 2017, it changed our program."
Sports like wrestling will look dramatically different in 2021. Team and individual tournaments won't be held, leaving teams to schedule triangular meets throughout the season. In Owatonna that means the annual dual with Albert Lea, which typically fills either gym when the junior varsity dual beings, will turn into a triangular this season, Huskies wrestling head coach Adam Woitalla said.
"It does take away a bit of the moment in the sport of duals, which is kind of disappointing," Woitalla said.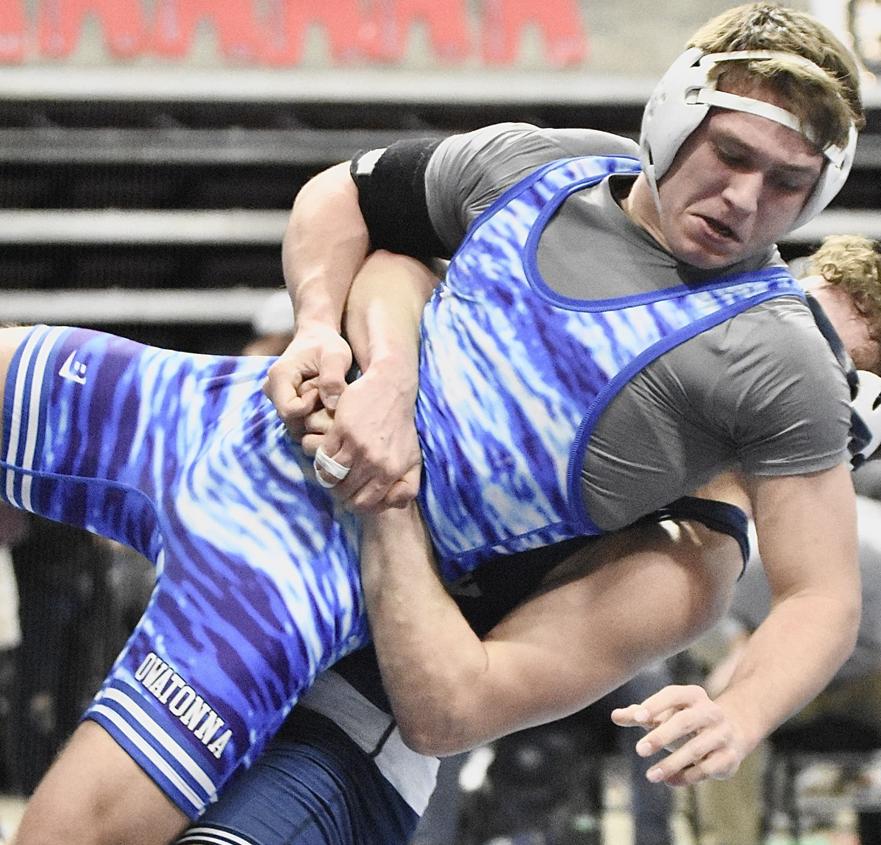 Wrestling will hold 16 events and 32 matches for wrestlers, Woitalla said. It'll mean that wrestlers have to take on more conditioning work on their own because a shortened practice window will throw them into competition quickly.
"It does present some unique challenges just about getting in shape," Woitalla said. "It will be tough on a lot of kids' bodies."
The Owatonna wrestling team has posted various workouts on its Facebook page to help get athletes started with some ideas. The Faribault boys basketball team, likewise, has utilized technology to go over things before the season starts.
"We've been connecting as a team twice a week," Falcons head coach Eric Hildebrandt said. "If nothing else it's an opportunity to hang out."
It's also been a chance to go over on-the-court concepts for the basketball team. Basketball had the opportunity in the summer to practice, which Faribault did from July 6-Aug. 6.
Faribault strength and conditioning coach Johnny Frank has helped teams in preparing workout plans athletes can follow, should they choose to do so.
What attendance guidelines will look likely remain uncertain. The MSHSL will likely adopt a similar stance as it did with fall sports in limiting spectators to the lesser of two spectators per participant, or 25% of the venue capacity or 250 total attendees.
As much as coaches and players want to see friends and family in the stands, they'll likely take what they can get.
"I'm hopeful," Hildebrandt said. "Step one is just to get in the gym and play."