For years, this season's crop of seniors for the Faribault football team schemed about what might happen on Friday nights.
The group was experiencing plenty of success as middle schoolers, but even then, a group headlined by lineman Devin Lockerby and quarterback Hunter Nelson was determined to maximize that potential.
After two seasons in which that senior class dominated the varsity roster, it leaves as one of the most successful in recent memory for Faribault on and off the field.
"We were really good," Nelson said. "We just knew we were going to be good when we got older. We just had to put in the work in the offseason and it showed."
The duo helped Faribault to a combined 12-6 record the last two years, including a 7-4 mark in 2021 with three of the losses by single digits and two coming against Kasson-Mantorville and Marshall, which are set to play each other Friday afternoon for the Class 4A title.
As major part of that success, Lockerby and Nelson depart the Faribault football program with one more accolade: sharing the honor as co-All Area Players of the Year.
"There's nothing else like a Friday night playing in front of a home crowd," Lockerby said. "You can't explain it. Scoring touchdowns, having all those high-scoring games. It's all the work you put in through years and years finally showing up. It was really special."
With that amount of size, it didn't take long for Faribault football coach Ned Louis to figure out Lockerby would play a big role on his team for the next few years.
Stepping into a full-time role on the offensive and defensive lines as a sophomore, Lockerby had an immediate impact. If nothing else changed, and his body naturally filled out over the next two years, he would have been one of the top lineman in the Big Southeast District.
Lockerby was determined to not settle for that, however, instead dedicating himself in the offseason to continue gaining those marginal advantages over the rest of his peers.
"I was seeing that I was just that one little bit better, and why not keep getting better?" Lockerby said. "Just try to be the best that you can be, so that's where I got a real drive for it."
The difference between Lockerby as a sophomore and a junior, and then between the lineman as a junior and a senior was more than noticeable for Louis.
Lockerby went from a lineman capable to manhandling opposing players by sheer size to one that added a level of athleticism allowing him to start dunking in basketball games and exploding off the line of scrimmage on Friday nights.
"He was not only a good one-on-one zone blocker, but he moves so well for his size that we were able to pull him and get takeout blocks from him," Louis said. "He's a multi-dimensional O-lineman. He's not just big and a straight-ahead blocker. He moves, too, and we saw that also on defense."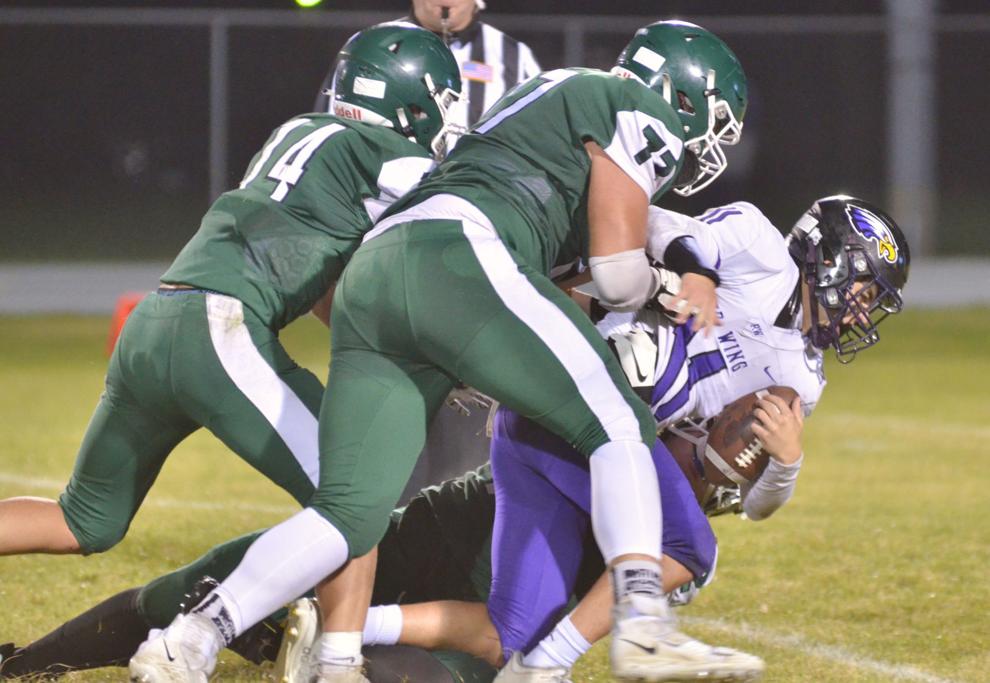 That improvement crescendoed into his senior season, when the North Dakota State University commit fully developed into one of, if not the most game-changing linemen in the area.
The rest of the district noticed, as opposing coaches voted Lockerby as one of the final 30 players up for the Minnesota Mr. Football award.
That recognition wasn't the driving force behind Lockerby's countless hours of offseason work, however. He was a lineman, after all.
"I don't want to have all that recognition," Lockerby said. "It's all cool and stuff, but why not do the dirty work? It's a lot of fun that way.
"There's nothing better than a running back that's going to run hard with his head down every single play to try and get an extra yard. Getting to block for Matthias (Lenway) is really special and he's a really good runner. For our offensive line unit to work as well as we did was really special."
The impact of Nelson on the Faribault football program won't be forgotten anytime soon. That'll be impossible, considering just how many records he broke during his two years as the starting quarterback.
The lefty gunslinger achieved all those single game, season long and career records without one key benefit many of his predecessors enjoyed: time.
He played only one game as a sophomore, and then had his first full season as a junior limited to just seven games due to COVID-19. Then, this year, he broke just about every passing record the program has.
"He did the majority of it here in one year," Louis said. "If you look back, we also didn't throw in the second half in four of our games. It was just a great year for Hunter."
That explosion was due in large part to Louis handing over his offense to his senior quarterback. Typically, the Falcons operate almost solely out of a read-option offense predicated around moving the ball on the ground.
With an experienced offensive line anchored by Lockerby, there was still plenty of emphasis on running the ball, especially given Nelson's ability to confound defenses with his ability to run in addition to running backs Lenway and Elijah Hammonds.
Still, Louis installed a check in the offense for Nelson to change to play at the line of scrimmage if he noticed too many defenders crowding the line of scrimmage.
"I just had to look at the defense and usually look at where their linebackers lined up," Nelson said. "Then I just ran away or passed away from them."
That helped the Falcons take advantage not only of Nelson's ability to throw and run the ball, but also a deep receiving core capable to breaking bubble screens for big gains or beating defensive backs in one-on-one battles.
"This year, we had high hopes that he'd have a great year and he'd improve, and he'd be the first to credit his teammates," Louis said. "We had a good core of receivers to help him out, but he still was the one who delivered the ball."
Lockerby added: "He put in the work for it and he deserves all that he did. It was truly special to watch. You'd see him juke out four or five guys for a 50-yard touchdown. You just have to stop and watch, because you don't get to see that."
No matter how hard Lockerby and Nelson worked, or how talented they were in a vacuum, a football team needs more than two players to win.
So the two seniors, along with the rest of this year's captains, arranged daily weightlifting sessions at the high school this summer.
Two days a week, a few players would head out to the practice field to get in some extra practice with route running that Nelson said paid dividends once the actual season kicked off.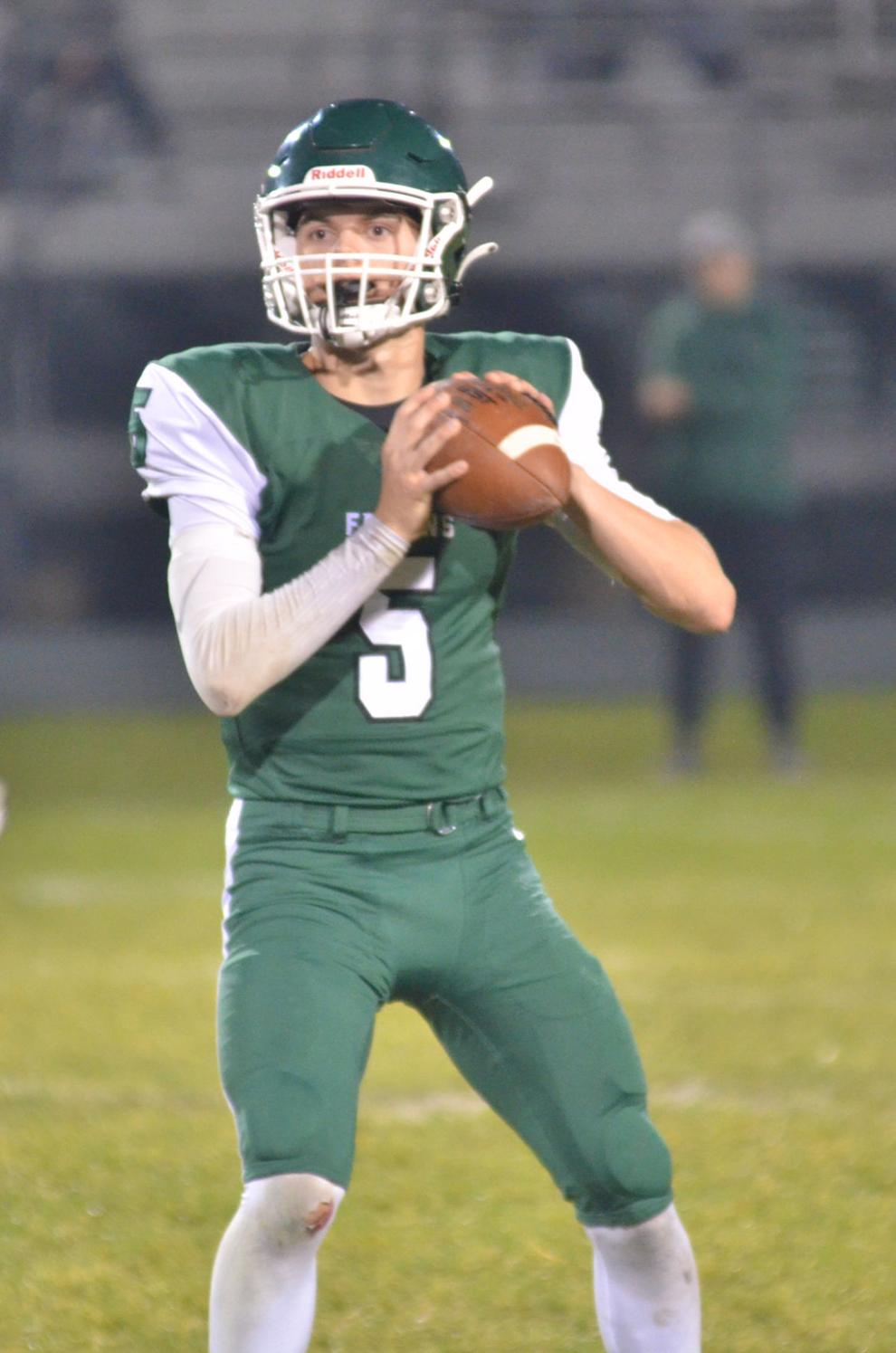 "I think it helped us a lot with being confident," Nelson said. "We knew what the routes were in the summer, and then we'd get to practice and games and were really consistent."
That leadership is what Louis said made the difference on the field.
Not only was Lockerby searching for that extra ounce of advantage over opponents, he was encouraging the rest of his teammates along the line to do the same.
"He'd be the first one to help the young guys out, even the freshmen," Louis said. "Just so selfless. It's all about team and he's trying to help everybody get better, not just himself, but his linemen and the team as a whole. Everyone else wanted to elevate their play to match his, and that's a big key to our success."
Lockerby credits a leadership class he took as a junior at Faribault High School, as well as the example set by last year's seniors.
The hope for both Lockerby is Nelson is that they served as similar role models for the next few classes of seniors, so Faribault can keep winning on Friday nights.
"It wasn't just our senior class, but the class before ours really taught everyone that if you work hard you'll get to where you want to be," Lockerby said. "To hopefully keep that culture going and to be the class that started it, that's just amazing."