After muscling a ball up a mountain, it's always a lot easier to nudge it back down.
Joe Palmer, a 2019 Faribault High School graduate, described the arc of his freshman season playing for the Augsburg men's basketball team as a partially grueling and aching slog to reach the peak, followed by a more enjoyable second half in which he can better enjoy the journey.
The summit for Palmer happened Jan. 8 in a game at Bethel, where he played a season-high 29 minutes off the bench and scored 11 points to help the Auggies secure an 80-75 victory.
"That was when I felt like the ball got over the hill and then it was all downhill from there and I started to earn more time and more trust from everyone around me," Palmer said.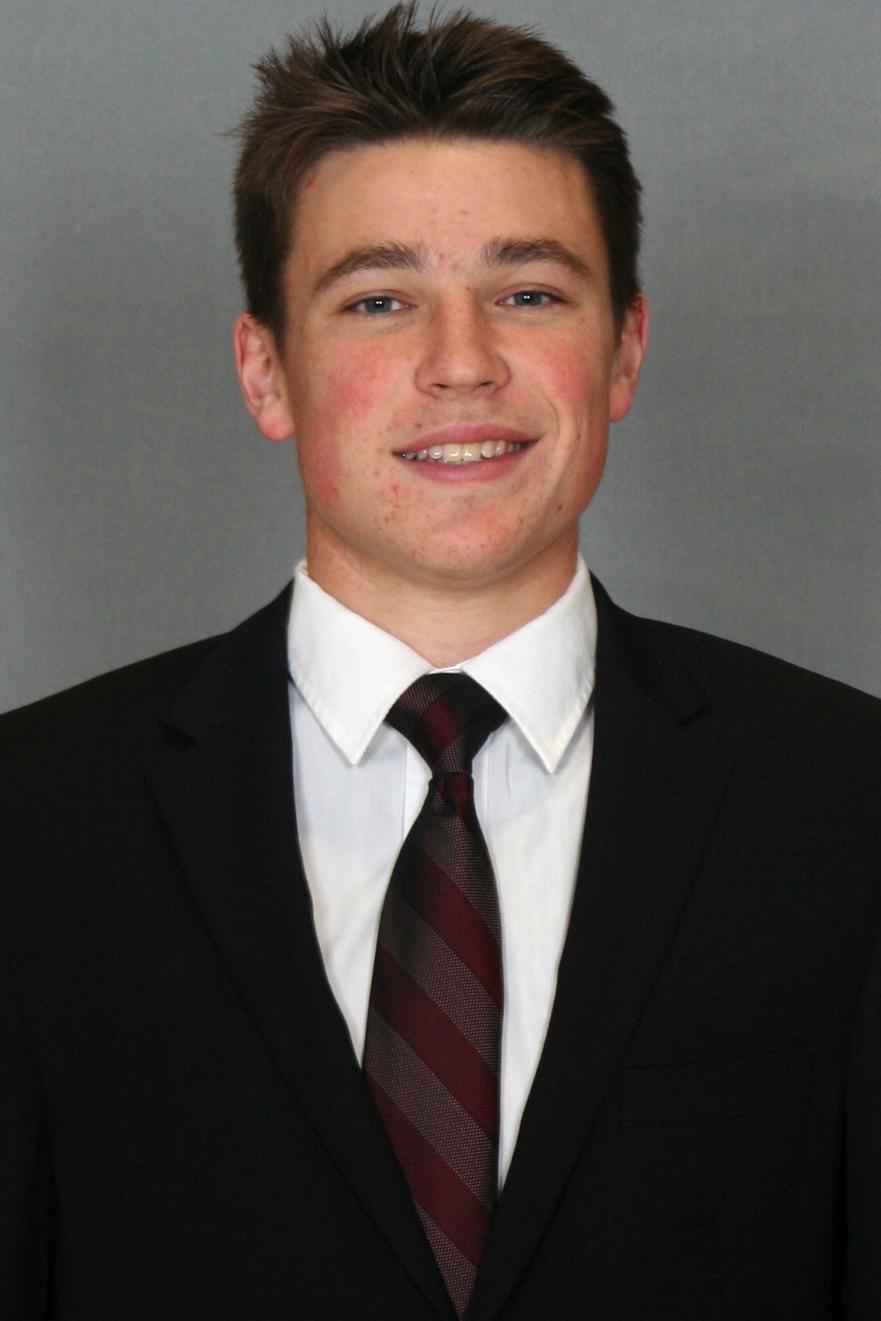 Augsburg coach Aaron Griess said that defining moment actually came a couple weeks earlier, when the team was in the midst of its holiday trip to play a tournament in Puerto Rico. While escaping the Minnesota winter, Griess said he saw Palmer settle in as a college basketball player.
In the 90-73 win against St. Mary's (Maryland) and 72-60 victory against Shenendoah, Palmer combined for 18 points, 10 rebounds and four assists in 37 total minutes.
By the time the Auggies returned to Minnesota, Griess knew the player he recruited had arrived.
"He's got high expectations for himself, and it can be difficult on kids like that at the beginning of their college careers," Griess said. "Anybody that was within our program could see with his work ethic and confidence level that it was eventually going to come."
Through the final two months of the season, Palmer's role continued to grow. He morphed into the first option off the bench for a team loaded with six seniors.
When one of those veterans, senior Henry Mulligan, suffered an ankle injury, there was little hesitation from Griess inserting Palmer into a starting lineup with three seniors and a junior.
"Joe was ready," Griess said, "because he had been preparing the whole time as if he were a starter, so he stepped in and did a great job."
Around the time Mulligan was ready to return to his full role, junior Matt Carik was knocked out for the season, necessitating Palmer remain in the starting lineup.
Palmer started eight of the final nine games (the lone exception being senior night), played all 40 minutes in a 93-89 victory at Carleton, scored a season-high 16 points in a 91-78 win at Hamline and finished the season averaging 8.6 points a game while shooting 43.1% from the field and 35.4% from behind the arc.
After Augsburg finished the regular season third in the Minnesota Intercollegiate Athletic Conference, it was upset 76-68 in the MIAC quarterfinals by sixth-seeded St. Olaf. Palmer played 37 minutes in a game with its season, and any potential hope at an NCAA tournament berth, on the line.
That all helped Palmer be named to the all-first year team in the Minnesota Intercollegiate Athletic Conference.
"I'm really, really excited about his potential," Griess said. "What people saw out of him this year, it's just scratching the surface. He has a lot of growth to go and he's ready for it."
That growth starts this summer. With the graduation of those six seniors, Palmer is suddenly a player with a wealth of experience for Augsburg. That was always part of the plan according to Griess, who said he sold Palmer on joining the Auggies with the prospect learning from that group of seniors, including Booker Copeland, the reigning DIII National Player of the Year.
Then, as the hypothetical went, Palmer steps into the limelight.
"What he wants from me is to take this summer really seriously and tune up my ball handling and stuff like that, so he can fully trust me to put me in a role where I succeed and help the team as much as I can," Palmer said. "Hopefully, I do the necessary things to put myself in the role he wants to put me in next year."
"I've seen a lot of guys come in," Griess added, "and when you have a work ethic, a drive and a determination like Joe has, the sky's the limit. I really believe he's going to do great things over the next three years."