What Bethlehem Academy might not possess in sheer numbers, it partially makes up for in experience.
A consistent string of small senior classes over the last five to 10 years has meant the Cardinals are accustomed to throwing sophomores, and in some cases freshmen, into key starting roles.
"You lean on the guys you've got and then you look at the younger guys," BA football coach Jim Beckmann said. "Last year we actually had a freshman that started for us and actually performed really well. We've been really fortunate to have some sophomores over the past couple years that have been able to step up and fill in some spots for us. The good news is some of these guys coming up have two or three years of varsity playing experience under their belt, so that will help us out when the season kicks off."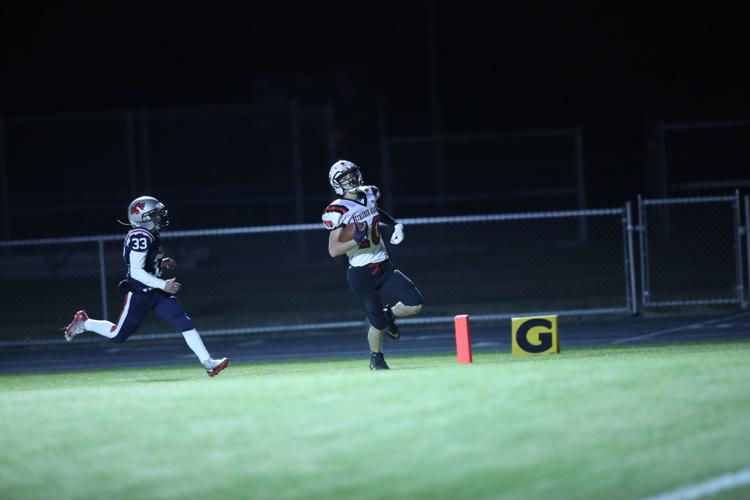 Beckmann's early projections for next season have his full roster at about 35 to 40 players, which while not entirely abnormal for Class A football, also presents a different set of challenges.
"I had eight seniors last year, two of which never played football before, and I'll have the same number this year," Beckmann said. "I'm going to have six guys again. When you don't have a large group of seniors for that leadership and experience, it just makes it a little bit tougher."
One spot he's confident in is the leadership under center. While it will be senior Bo Dienst's first year as the starting quarterback after the graduation of last season's signal-caller, Jack Jandro, Dienst has proven he has the mental and physical attributes necessary for directing an offense.
"(He's) ready to step in," Beckmann said. "He's probably one of the smarter football guys I've seen at that position in a while."
Behind Dienst, though, is a bit of a larger hole.
With the graduation of running back Josh Oathoudt, who also starred at linebacker, the Cardinals are searching for a replacement to Oathoudt's steady heartbeat that paced the offense up the field.
"(Josh) is just a great athlete and will be hard to replace," Beckmann said. "We had a couple young guys that got a little playing time last year that will step up."
Rising junior Brady Strodtman, who's spent the last two seasons as a complimentary running back and lead blocker, performed well last season while spelling Oathoudt for stretches.
The biggest changes for BA this season will likely come on the offensive and defensive lines. Offensively, the Cardinals will have to find a new starting center, right guard and right tackle this fall.
"We'll have to replace those guys," Beckmann said, "but again I've got a couple upcoming seniors with experience, so they'll anchor it for us and some young guys will step up."
Those replacements will try and help BA improve upon last year's 2-6 mark in the regular season, which was followed by a 20-18 victory against New Ulm Cathedral in the Section 2A quarterfinals before falling 34-20 against top-seeded United South Central in the semifinals.