Once Gabe Shatskikh leaves practice, the process starts over.
The Faribault High School sophomore leaves a typical wrestling practice weighing around 190 pounds, and will often wrestle a couple days later in the 220-pound weight class against opponents that are taller and thicker.
That's why practice is only half of the preparation for Shatskikh, who eats anywhere between 6,000 and 10,000 calories a day and drinks a gallon or two of water so he will step onto the mat only 20 pounds underweight rather than 30.
"He's a grinder," Faribault coach Jesse Armbruster said. "He's a Boston brawler or something. When you see him, you think that guy should be from Boston. He just brings his lunch pail to work and he grinds every single match. He's giving up a lot of weight, but he works hard in practice, has some great practice partners and has won some big matches for us like that where he closes stuff out for us in the end."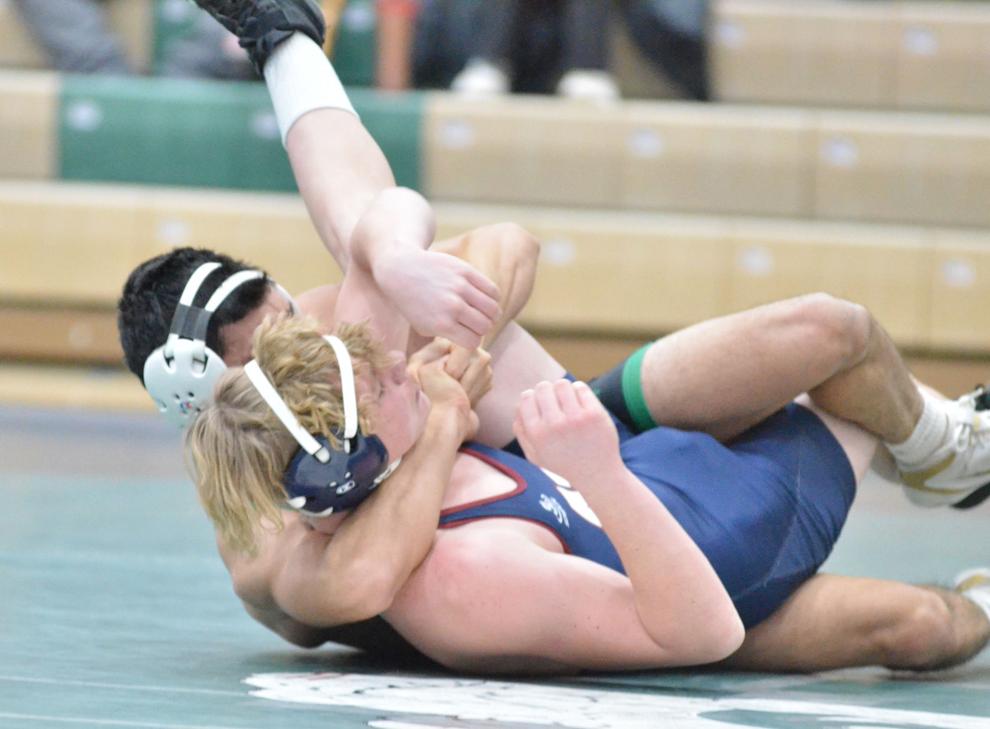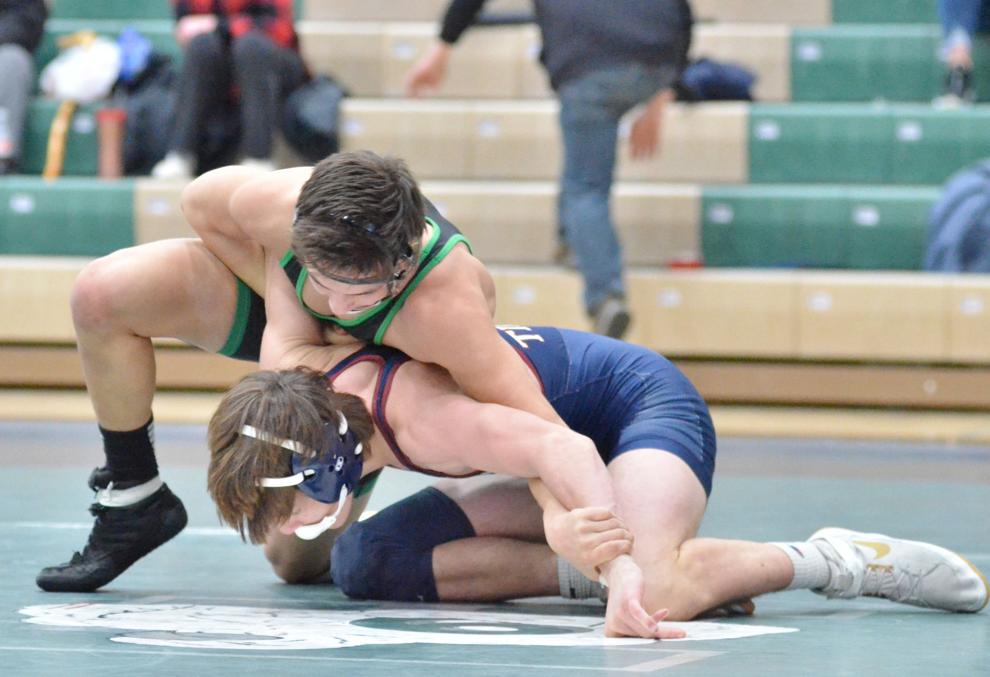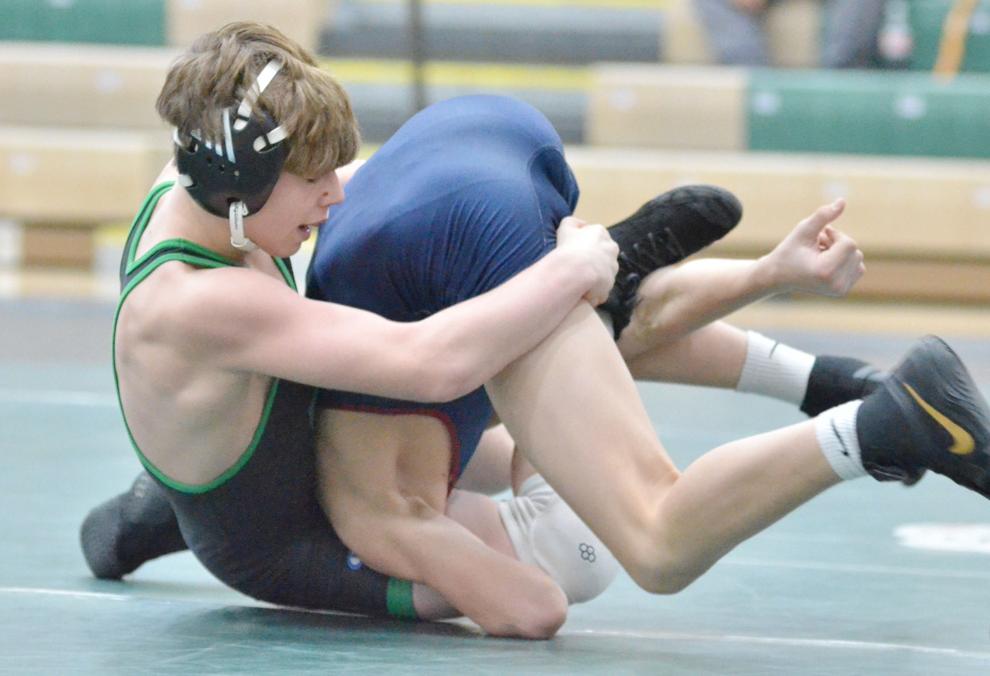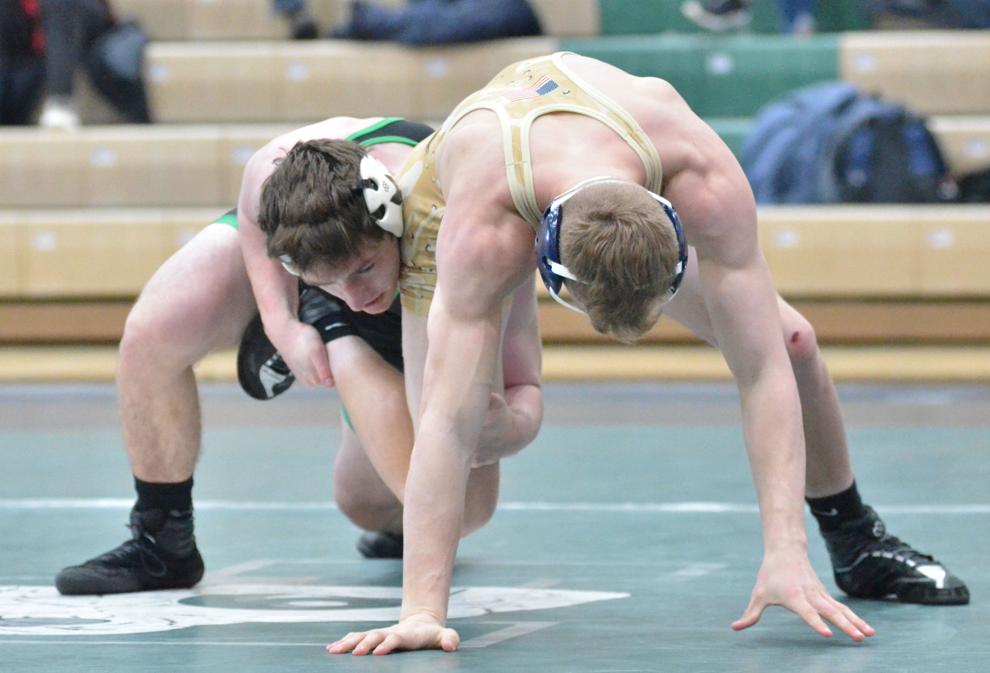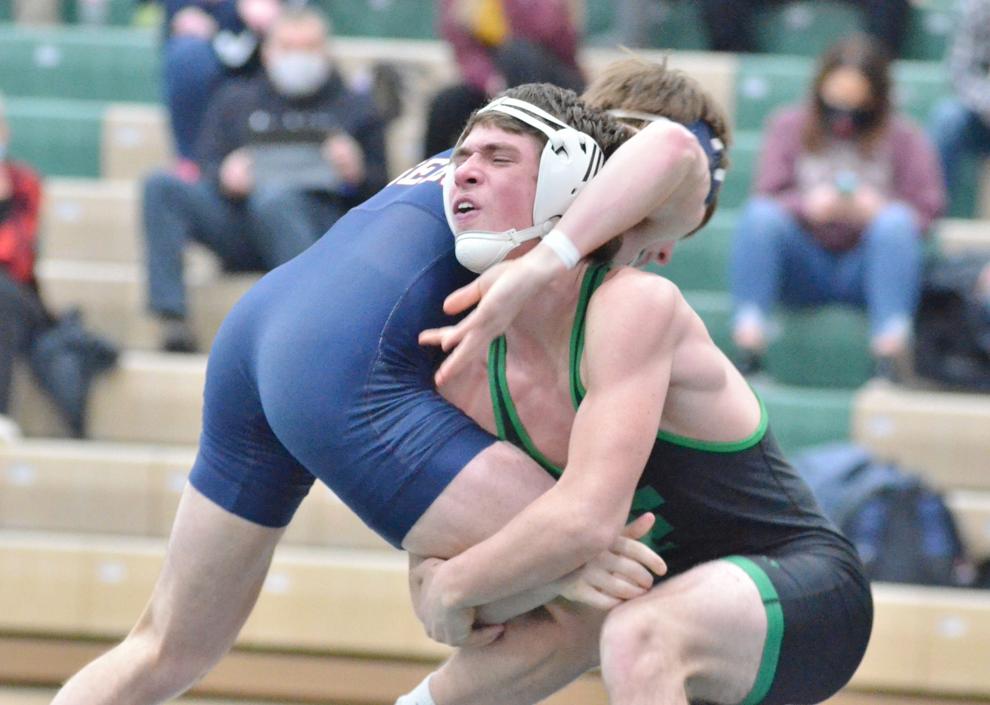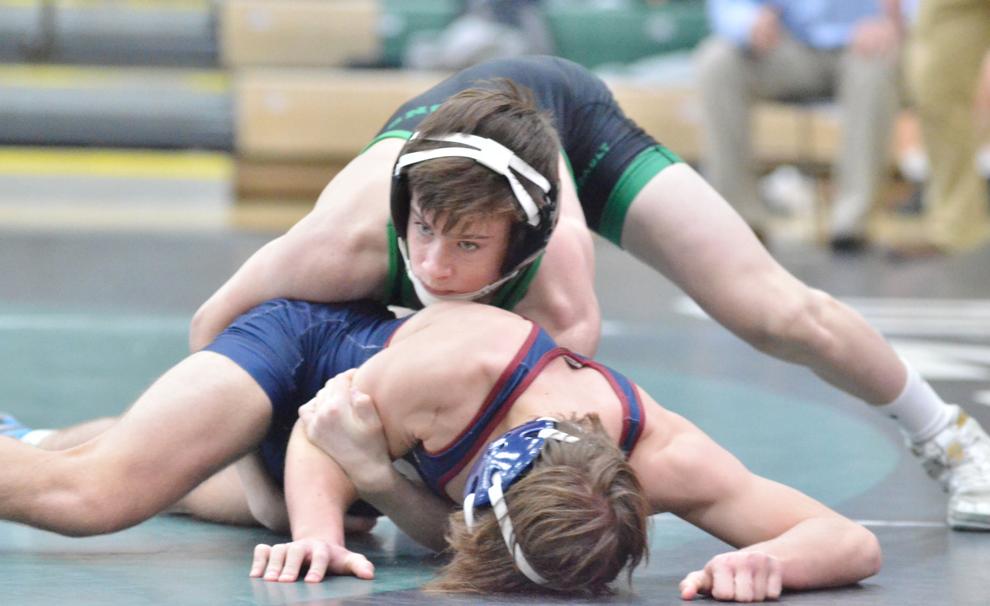 So far, the process is working. Shatskikh is 13-6 this season, with 11 of those wins coming via fall and the other two on forfeits. During Saturday's triangular sweep of Albert Lea (36-24 win for Faribault) and Pine Island (78-6), he added a pair of wins by fall to his growing tally.
"I prefer to get them down in the first period, because they're so big and it's so hard to move them," Shatskikh said. "I really prefer to get them in the first (period) because if I don't I know it just gets harder and harder."
At the end of last season, Shatskikh had a pretty decent idea he was entering this season penciled in for an opening at the 220-pound weight class. So before this winter's dramatic weight rises and falls, he spent last summer adding 30 pounds of muscle thanks to a cheap weightlifting set in his basement, a punching bag that he eventually broke and a steady stream of neighborhood yard work.
That offseason routine is what allows for Shatskikh to finagle around the margins to get his weight in shouting distance of his opponents on match days. That finagling is no small task, however.
Breakfast and lunch typically consist of large sandwiches before a carb-loaded dinner with chicken, two scoops of whey that add 30 grams of protein each and five protein bars that inject 20 grams of protein apiece.
"In between that I have what a normal person would call a meal between each meal," Shatskikh said.
During Saturday's match against Albert Lea's Trevor Ball, Shatskikh was still giving up about six inches of height. No amount of calories per day will make up that difference, so Shatskikh has fallen back on his experience wrestling against bigger opponents.
As a 160-pound middle-school wrestler, he regularly competed in the heavyweight class, so this season has not been a foreign experience.
"In middle school I got really good at measuring distance and taking people down really early," Shatskikh said. "I got a lot of first-period pins, so my last name, everyone knew it. It's a fun last name, too. I was known as 'The Russian' in my wrestling group for a little while."
Through the rest of the regular season and team section tournament, Shatskikh will remain at 220 as a key source of points for a Faribault team with goals of advancing far in the Section 1AAA tournament.
Once the individual postseason begins, however, he will have options. His natural weight makes him an easy fit for the 195-pound weight class, but he may also stay at 220 given the success he's enjoyed so far this season.
Armbruster also didn't rule out one other option: he continues to move up and wrestles at heavyweight.
"Here's the thing, I could see Gabe anywhere from 195 to heavyweight," Armbruster said. "I could see him bumping up to heavyweight if that's a better path to the state tournament. I don't know where he's going to end up, but it's nice to have that luxury as an athlete to know that you can compete at three weight classes."