In the end, Payton Evenstad circled back to square one.
After de-committing from playing volleyball at the University of San Diego, the first coach to ever recruit Evenstad — a senior at Faribault High School — reached out with an intriguing proposition.
Arturo Rivera, who first contacted Evenstad when he was with Wake Forest University, heard Evenstad was looking for a new school and gauged her interest in playing at East Carolina University in Greenville, North Carolina, where Rivera is now the assistant coach. About two months later in November, Evenstad signed her National Letter of Intent to become a Pirate next fall.
"He was the first coach I ever talked to when I realized I wanted to go play Division I volleyball," Evenstad said. "He reached out to me when he was at Wake Forest, and I was very young then, probably like early 15s year. I was just getting used to the whole process. He reached out to me from ECU earlier this year in like August or September and said, 'Hey, I'm now at ECU and I heard that you might be looking around for somewhere else to go.'"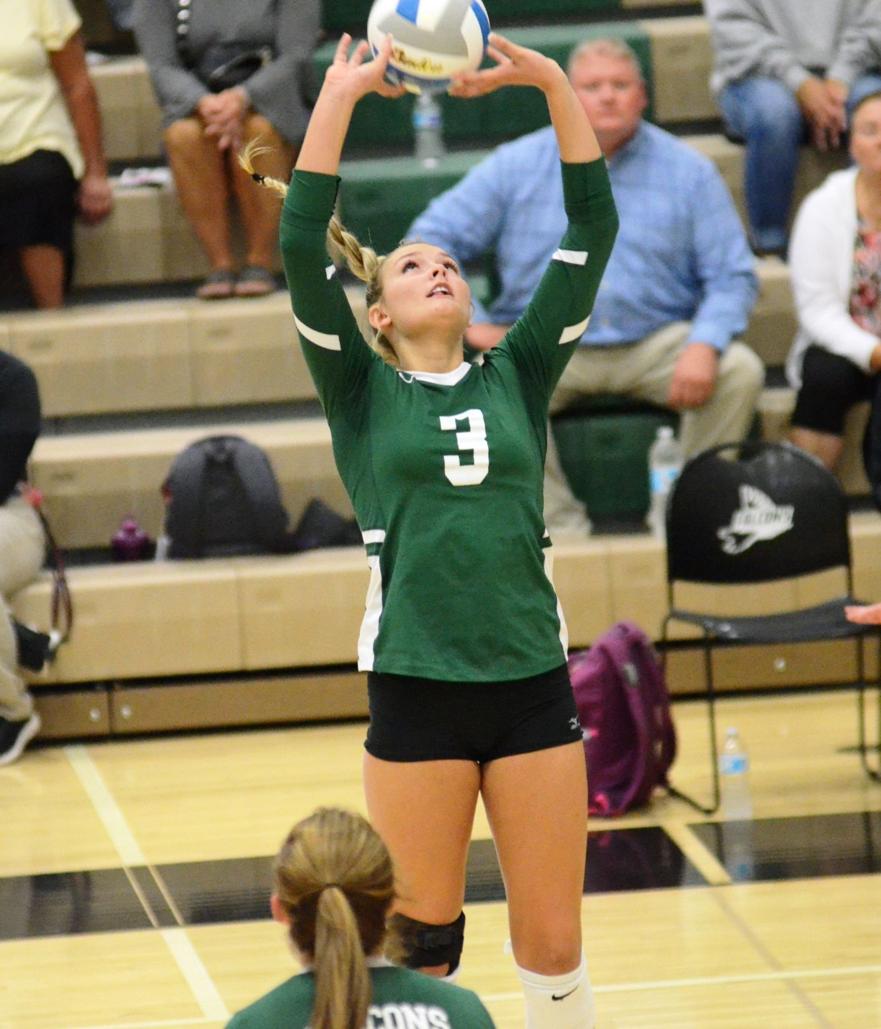 Evenstad committed to USD when she was 15 and in the midst of her first club season with Northern Lights in which she felt truly comfortable on the court. She played on the club's lowest team for 13 year olds in her first year ever playing volleyball, before skyrocketing to the club's top team for 14 year olds the next year, but she didn't feel entirely comfortable or confident she belonged at that level.
"I had literally no idea what I was doing," Evenstad said. "We had the libero on our 14-1's team set for me sometimes, because I was such a nervous wreck that I wasn't confident. Then they gained confidence in me and I began to gain confidence in myself."
Then, as a 15 year old, Evenstad put it all together and started to attract recruiting interest from a number of Division I programs before quickly committing to play at USD.
"It was new to me, but it was exciting to be a 15 year old committing," Evenstad said. "Eventually, new opportunities came up and I would rather go with my heart feeling and my gut feeling than wonder what would have happened. This is going to be a better opportunity for me to rebuild a very good program, already."
Evenstad will now join a ECU program that is hopeful Rivera and Adler Augustin, who is taking over as head coach after a stint as the associate head coach at Stephen F. Austin, can help it take the next step.
The Pirates decided not to renew the contract of their previous head coach, Julie Torbett, in March. Torbett leaves East Carolina as the program's winningest head coach, but she also managed to finish above .500 in the American Athletic Conference just once in seven tries with a 13-7 conference mark in 2017.
Along with Evenstad, the Pirates will be bringing in nine other recruits to next fall's team.
"I'm excited that there's going to be a lot of new girls that are good," Evenstad said. "I've looked them all up, and they're very good and I talked to my coaches about them. I'm excited that it's not just going to be a couple of girls, it's going to be a brand new family going in it together."
Evenstad is the only setter in the recruiting class, and Augustin runs a 5-1 offensive system, meaning that generally only one setter will play.
ECU's starting setter, Alisi Motu'apuaka, is set to graduate this year, so Evenstand will enter next fall in an open battle for the starting setter job with Janiece Jeffries, who will be a senior next season.
"I know I have what it takes to play the first year," Evenstad said.