It started with a couple steps.
With Saturday's Section 1A playoff game against Hayfield in Austin still tied 0-0 in the bottom of the ninth, Waterville-Elysian-Morristown senior Autumn Taylor knew what the possibility of her scoring represented.
So, after Hayfield pitcher Caitlyn Hendrickson snared a line drive and turned toward second base for a potential double play, Taylor crept off third base. When Hendrickson turned toward first base and started to throw, Taylor took a couple more steps.
After the Viking first baseman applied a late tag, Taylor was already off in a full sprint toward home plate, where she easily beat the throw to score the game-winning run and delivered the Buccaneers the Section 1A West subsection title. The win advances them to Tuesday's Section 1A winner's bracket final against Wabasha-Kellogg.
"Once the first baseman pulled the tag I left and I wasn't turning back," Taylor said. "I knew I had to get there for everyone."
Waterville-Elysian-Morristown walks off Hayfield 1-0 in the bottom of the 9th of the Section 1A West final to advance to Tuesday's winner's bracket final.

Liner back to the pitcher caught, and while they were trying to double off the runner at 1st Autumn Taylor scored from 3rd pic.twitter.com/wAO8Wm4Qn8

— Michael Hughes (@APGSoMnHughes) June 5, 2021
The only reason Taylor was on third base in the first place was because of more aggressive baserunning. After she slapped a leadoff single in the bottom of the ninth, senior Ellie Ready laid down a sacrifice bunt.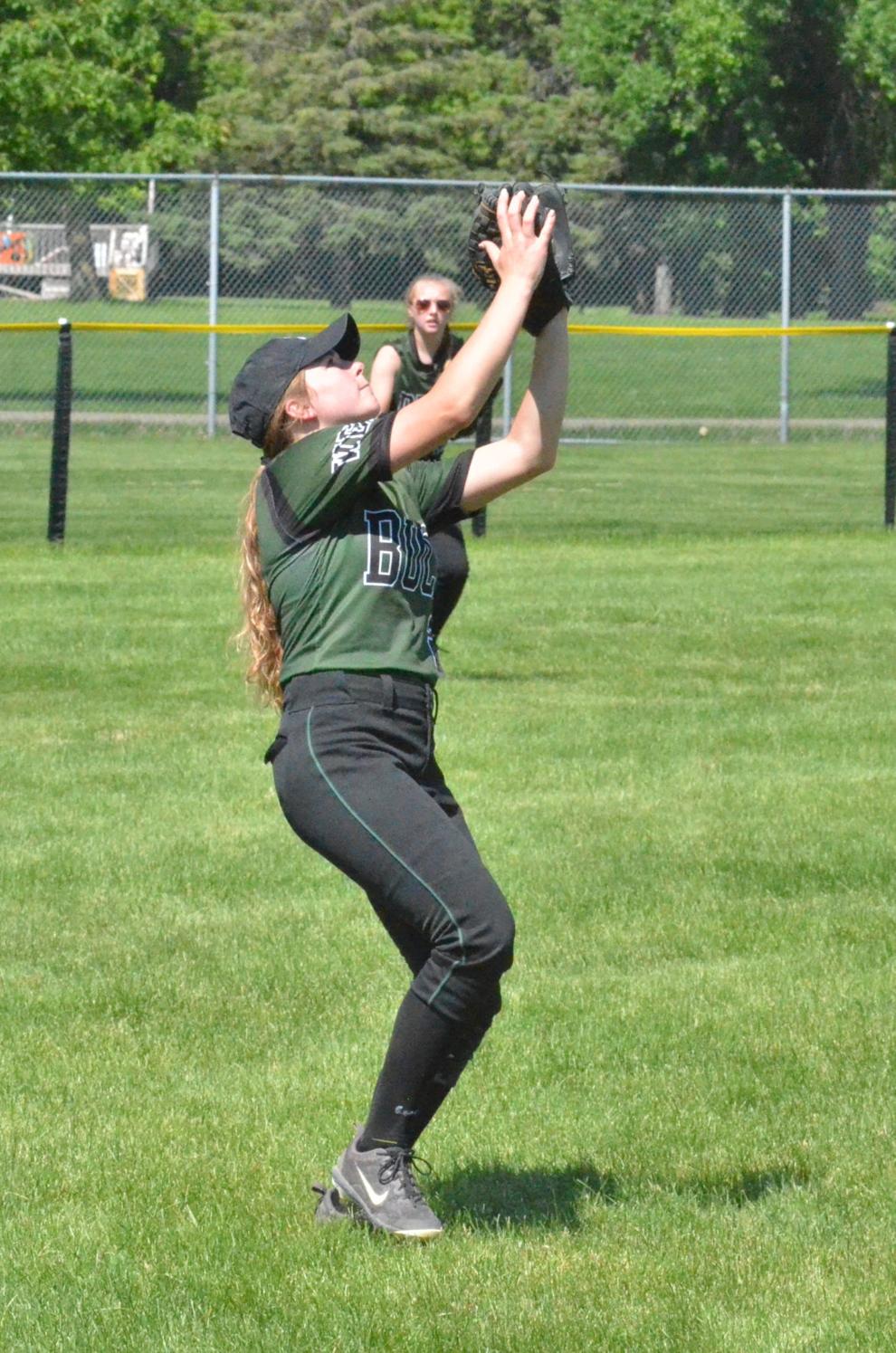 Taylor took off on contact with eyes not on second base, but on third.
"I decided that once I was on base that I would be aggressive," Taylor said. "Their left fielder wasn't coming in to cover third base on that bunt, so I just decided that once I got to second I wasn't going to hesitate and I was going to look at my coach and go to three no matter what."
That first-to-third maneuver was discussed by WEM head coach Crystal Lamont and first-base coach Kelsey Bauer before the inning started.
"We could take advantage of that," Lamont said. "Then it's just Autumn's pure running."
After that, Hayfield elected to intentionally walk seniors Brielle Bartelt and Lindsay Condon — two of WEM's hottest hitters — to load the bases for sophomore Emma Woratschka.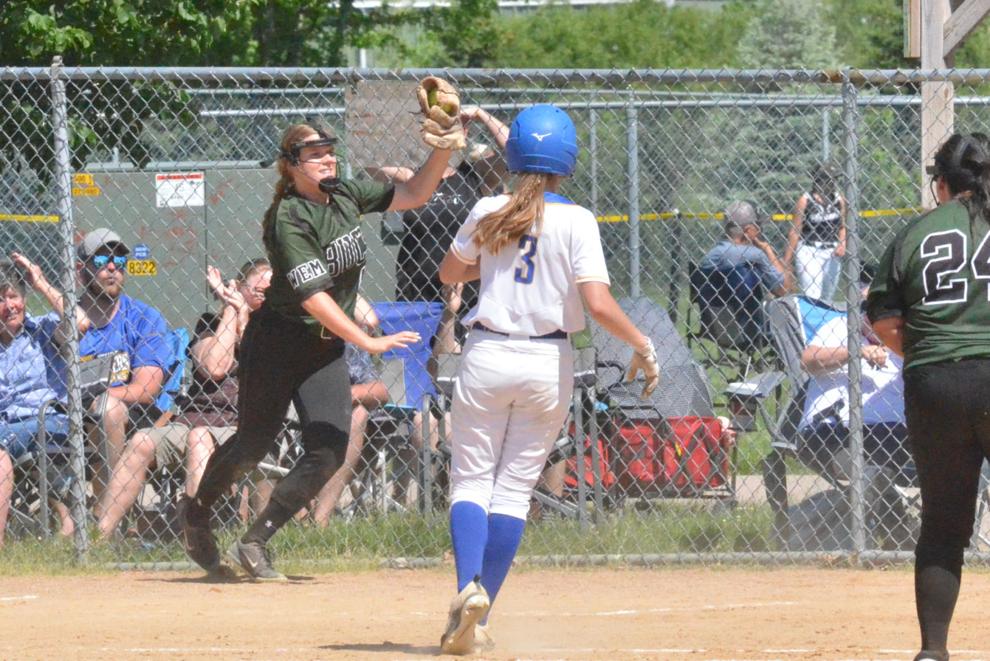 Woratschka laced one of WEM's hardest hit balls of the game, but it was rocketed straight into Hendrickson's glove, forcing Taylor to scamper back to third base. Lamont doesn't take any credit for what happened after that.
"That play at third, that's all instinct," Lamont said. "First you have to get back fast enough so they don't double you off and then quickly become aware that they're going to throw to the other base and go. You don't have time as a coach. If you tell them to go, it's too late. She knew, she's smart enough and she's our best baserunner and she's gotten us extra runs many times this year."
While Autumn Taylor's scamper home was certainly the highlight-reel play, the opportunity isn't available without the combination of junior Gloria Cortez and sophomore Addyson Taylor holding Hayfield scoreless for all nine of its trips to the plate.
"They did phenomenal today," Lamont said. "I said on the way here I'd figure we'd need about four runs, and we got her done with one."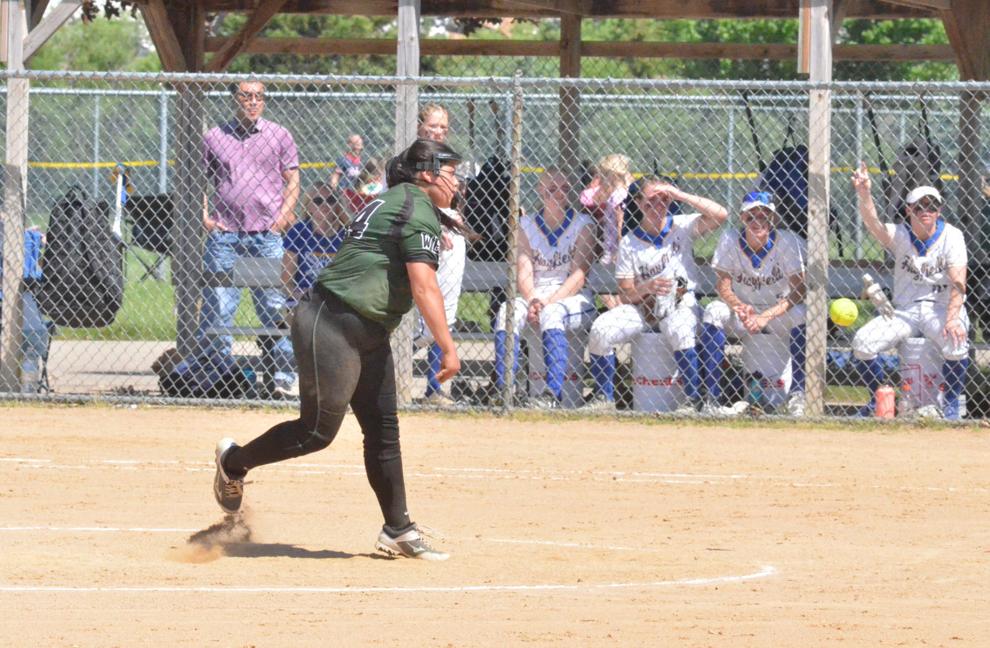 Cortez started and fired the first six innings of the game while pitching around seven hits and a walk, before Addyson Taylor handled the final three innings while not allowing a hit, walking one and striking out five.
"They held up really well," Autumn Taylor said. "All they had to do today was hit their spots and they did that. Gloria, we started her so we could have a little speed change and they didn't hit so great on Gloria last time we played them. We knew we'd start off with Gloria and once they started getting used to her we'd switch out to Addy. Addy hit her spots and held us in those last innings, and that's all we needed."
After Saturday's victory, WEM sits two wins away from returning to the Class A state tournament.
The first of those two wins can come at 5 p.m. Tuesday against Wabasha-Kellogg (12-10), which beat Mabel-Canton 13-3 in five innings Saturday to claim the Section 1A East subsection championship.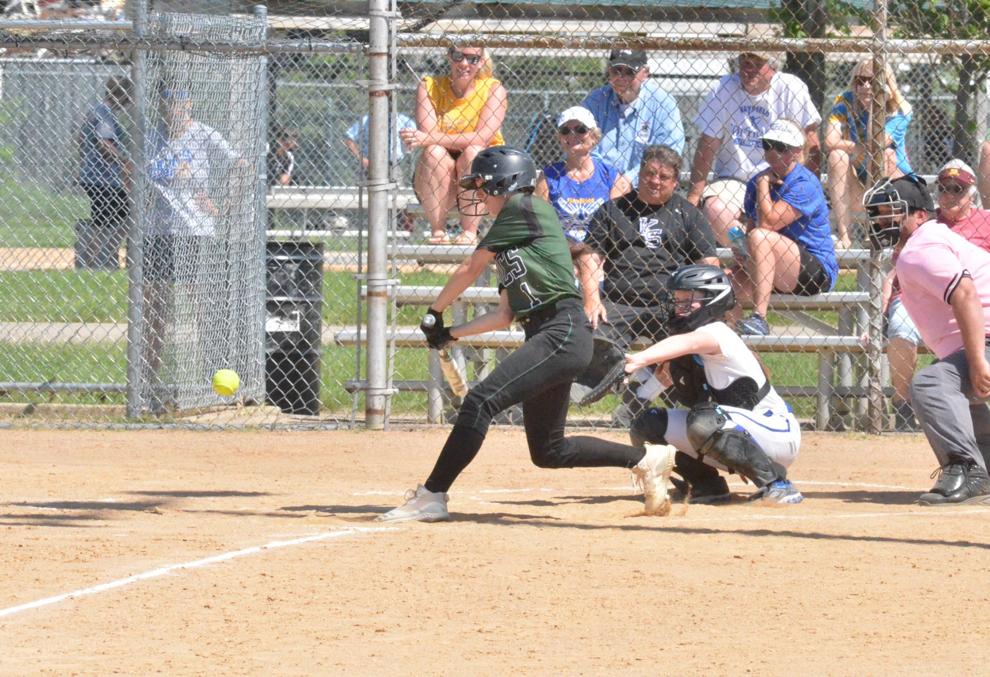 Both teams were the top seed in their subsections, although WEM's overall resume packs more of a punch. W-K won 9-2 in a regular-season game against Blooming Prairie, which WEM beat for the third time this season 11-1 in the Section 1A West semifinals.
A win Tuesday puts the Buccaneers just one win away from the section title, and they'll have two chances at that victory against whichever team emerges from the loser's bracket. Given how tough Hayfield was to dispatch, Lamont and Autumn Taylor both think a rematch against the Vikings is more than possible.
I expect to see Hayfield coming back in the section championship, so we're going to have to face them again," Lamont said. "This was a great learning experience for us to continue to grow and get better."