Similarly to a loss last week against Owatonna, the Faribault girls tennis team played well in spurts Tuesday at Northfield, but not consistently enough to disrupt the Raiders, who claimed a 7-0 victory.
"Northfield played well today and controlled most of the matches with good court movement, patience, and well-placed shots," Faribault coach Jeff Anderson said. "Similar to our Owatonna match last week, the Faribault players did well today compete but they played most of the match from a defensive position. Again, Faribault had some well-played offensive points, but not enough to rattle the Northfield players."
At the top two singles positions, senior Kylie Petricka and freshman Stacie Petricka created trouble in the first set but ultimately faded in the second set. Both lost by identical 6-3, 6-0 scorelines.
"Good starts to their matches playing aggressive and managing to control many points," Anderson said. "Unfortunately they both started to shy away from their aggressiveness and soon were playing a bit too defensive. Northfield's No. 1 and No. 2 singles players did well to grab control of their matches."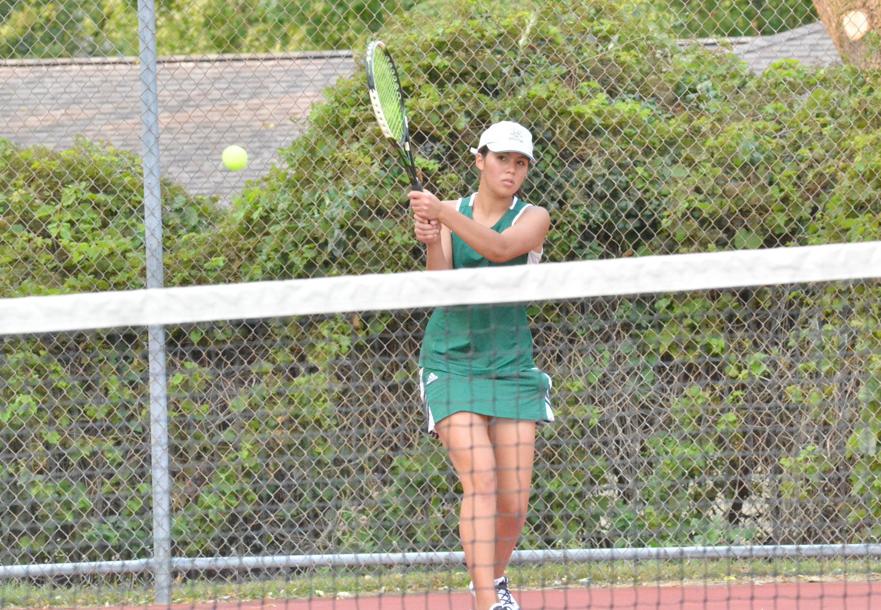 At No. 3 singles, Faribault's Lindsay Rauenhorst and Northfield's Lynette Ott engaged in a number of elongated rallies that led to prolonged games, but Ott was able to turn the overall tight play into a relatively lopsided 6-2, 6-1 win.
"Lindsay Rauenhorst probably worked the hardest on the court today playing a tough match," Anderson said. "Lindsay was stroking the ball well and was trying to vary her shots, and covered the court very well, but despite all of her effort she just wasn't winning the points."
The No. 1 doubles duo of Rylie Starkson and Sarah McColley combined to rebound from being swept in the first set to take an early lead in the second set, but were unable to hold on.
"They came out strong in the second set controlling the points and playing aggressively winning the first game easily," Anderson said. "They had a much better second set and traded games until Northfield was able to pull ahead winning the second set and today's match."
The closest scoreline of the day occurred at No. 3 doubles, where Faribault's Bailey Peterson and Avery Rein traded points and games with Northfield's doubles combination, but eventually lost a tight 6-3, 6-4 decision.
Faribault will be back in action Tuesday, Sept. 22, when it travels to play at Rochester Mayo.