Big catfishing is a waiting game for Charles Capien.
But it's worth the wait to feel the tug of a 20-pound plus fish on the line. Capien caught his biggest catfish, a blue catfish, weighing 26.5 pounds, along the Minnesota River in Shakopee.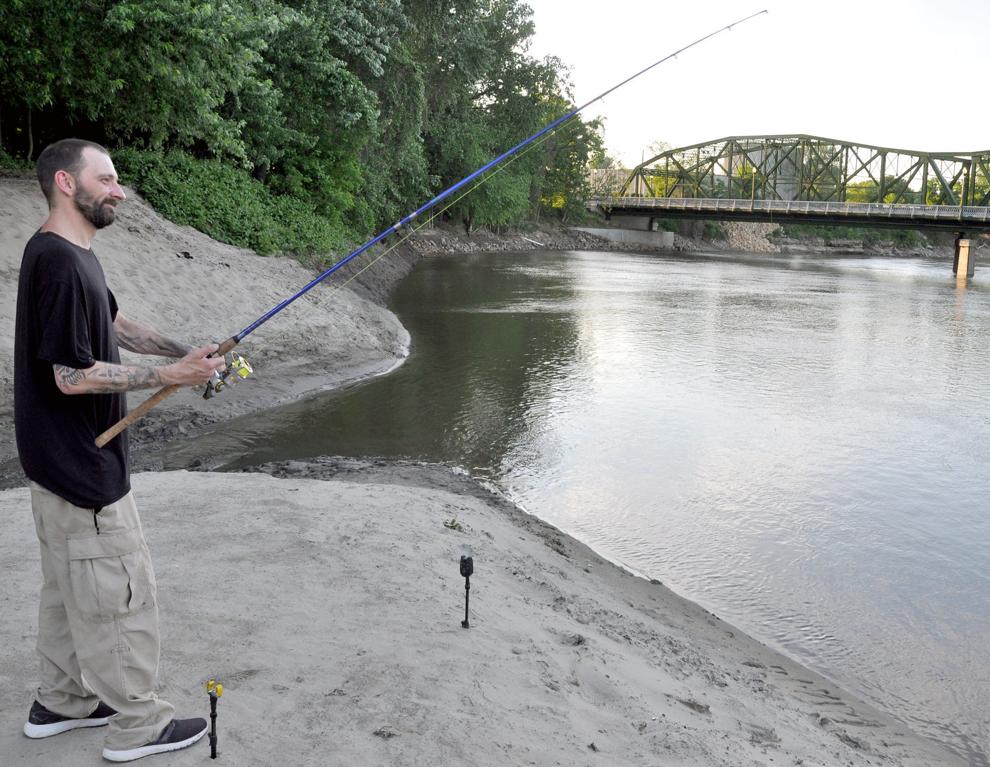 "Blue catfish are the largest catfish in North America, but they're not as aggressive as flatheads, and they'll eat anything," Capien said. "Flatheads typically only eat live bait."
Capien, 44, has been fishing catfish for 30 years. He moved to Minnesota six years ago.
"I started fishing with my dad when I was 5. I'm originally from Ohio, so I spent years on the water bass fishing and muskies," he said. "And I just started enjoying catfishing, and that's about the only fishing I do as long as my wife will let me."
He didn't experience big flathead catfishing until he came to Minnesota. He used to use night crawlers or chicken liver as bait in Ohio. He first experienced using bulldheads as bait in Minnesota.
He caught his biggest flathead catfish, of 22 pounds, last year in St. Peter.
He doesn't catch fish every night, but big catches are not always the reason he's out there, anyway.
"I fish for the enjoyment," he said while shorefishing the Minnesota River from the sandy bank at the public access in St. Peter at Riverside Park. "If I catch a big one, great. If I don't, so be it.
He added, "It's hit or miss. The other night I caught two, 14 and 15 pounds. I haven't caught any today in an hour and a half. I stay till 1 or 2 in the morning."
Capien likes the peacefulness of catfishing. And there are numerous places to fish from shore. "I get as good of a chance fishing from shore as I do out on a boat."
The catfish have been biting this spring on the river, with many anglers hitting the shorefishing spots below the Hwy. 99 bridge, and along the public access, as well as in boats.
"They're starting to catch some anywhere from Mankato, where the Blue Earth River comes into the Minnesota, through Le Sueur," said Walt Hoehn of Walt's Hook, Line and Sinker in St. Peter. "It's a good fishery along here between the walleyes and the catfish. Now that the water is going down again, they can get their boats in."
A resident of Prior Lake, Capien also fishes along the river in Shakopee and Belle Plaine, but he prefers St. Peter.
"This is a nice spot," Capien said. "They need to make more areas like this along the river, instead of eliminating them. Most of the boat launches down my way. they shut down from 10 p.m. to 6 a.m."
In addition, Capien said a lot of high school kids fish in St. Peter for sturgeon, as there are a lot of them in this area.
St. Peter not only provides an easily accessible area to fish, it's a safe place to fish. When it gets dark, the access is lit up by street lights shining on the shore which makes it good for night fishing when catfish tend to bite better.
"The street lights on the bridge come on, and 20 minutes later these kick in, and it lights it up nice," Capien said.
The adjacent St. Peter Police Station provides added safety for Capien, who has health problems. If he needs help, it's just across the street.
"They stop over and check things a couple of times a night to make sure everyone is alright," Capien said. "I've come down here two-three nights a week for the last five years in the spring and summer."
He doesn't like to fish when the river is flooded. Sometimes the water is almost to the road, and that has happened more frequently in recent years, though 2020 has been relatively flood free.
"The river level has varied this spring with rain. It started out at a good level to fish, but it became more difficult with rising waters and increasing currents. Now that it's back down, fishing is easier," Capien said. "If the river is too flooded, they'll go deep and sit in the middle, and it's more difficult to fish for 'em. And you've got trees floating down under the water. I use 100-pound braided line, and if a tree branch or something grabs a hold, I'm not breaking it."
Another key reason Capien said he fishes the St. Peter public access is that it's good spot for flathead catfishing. Under the bridge also is a good, popular spot, he noted: "People set up tents and camp back in the woods there."
Capien uses 6- to 8-inch bullheads for bait. He either catches them in the river or gets them at a bait shop in Carver.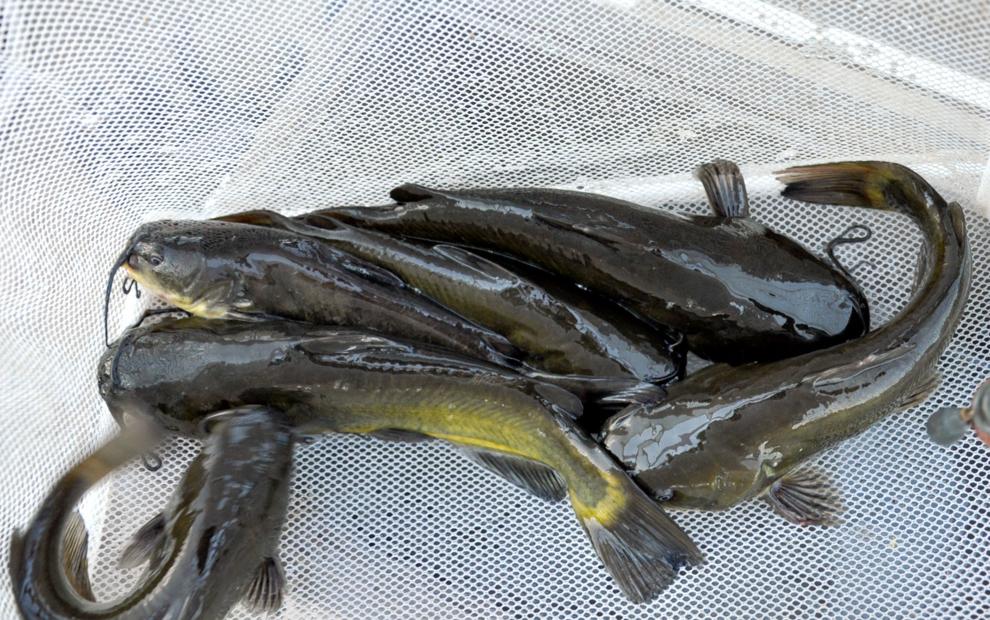 Most anglers use big, live bait (bullheads, white suckers or creek chubs), because that's what catfish really eat.
"Channel cats like more dead stuff, stink bait, chicken livers, crawlers and cut bait, like a dead sucker," Hoehn, of Walt's Hook, Line and Sinker, said. "Flatheads like the live bait. The guys that catch those big flatheads don't want to catch anything else anymore. We have a lot of pictures of 50-pounders. They get their picture taken and it goes back in, so it grows bigger. You can eat a flathead, but the ones that like to eat fish normally go for the channel cats."
He sets up his pole on a stand with an alarm on the front of it to signal when he has a bite.
"This is a typical setup that carp fishermen use," Capien said. "It allows them to take it and run, and then the black box on the front starts beeping."
When he pulls an all-nighter, he gets a campfire going, takes a catnap on an air mattress in the back of his truck at 2 or 3 in the morning and listens to his alarms.
He waits to set the hook.
"Usually a flathead will pick it up, take a little nibble to see if he likes it, and he'll come back through and then you'll hear him take off running," Capien said. "That's usually when you set the hook."
He has a big catfish rod and a bait runner reel, set at 4 pounds. He uses a big double zero circle hook with an 8-ounce no roll sinker. He attaches a rattling lure to attract the fish.
Catfish are among more than 90 species of fish in the Minnesota River, said Minnesota River specialist Tony Sindt, based in the Hutchinson area of the Minnesota Department of Natural Resources.
But as one of the bigger and most numerous fish in the river, it is one of the most popular among anglers. The chance to catch trophy catfish lures some anglers.
Minnesota's largest native catfish, flathead catfish, can get over 50 pounds, 30- to 40-pound catfish are common in the Minnesota, Sindt said.
"The Minnesota River is not only one of the best places in Minnesota to catch a catfish, but I'd say arguably in the entire Midwest," Sindt said. "There's not a lot of places you can go with a great chance of catching a 20-, 30-, 40-pound catfish."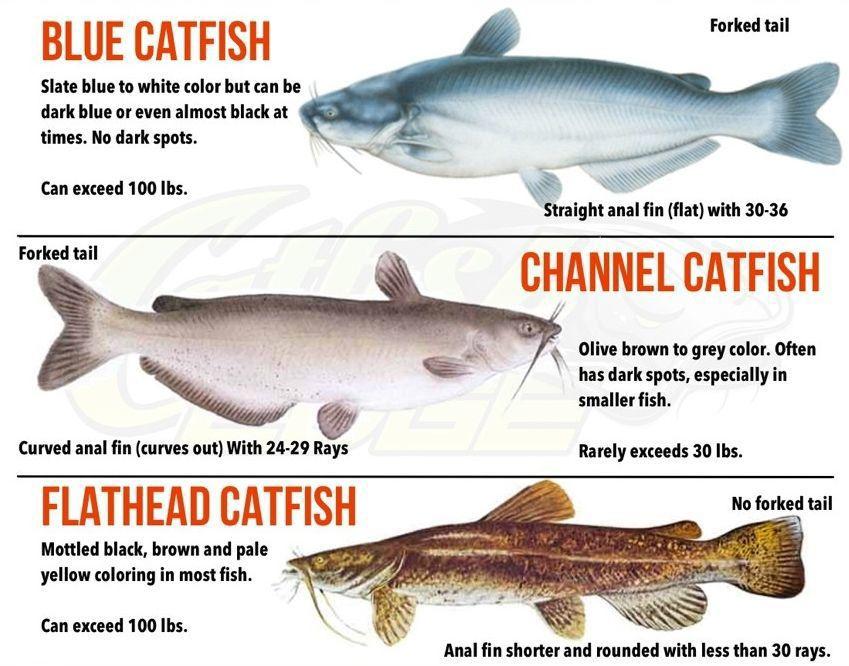 Channel catfish don't get quite as big, probably a 20-pounder is really big in the Minnesota River, Sindt said. But channel catfish are more abundant than flatheads.
The Minnesota River flows 330 miles from the South Dakota/Minnesota border at Big Stone Lake, through St. Peter and Le Sueur, and it joins up with the Mississippi River in the Twin Cities.
"Catfish live down to the Granite Falls Dam, so they can't get above it; that's 250 miles from Granite Falls down to the Mississippi River, where flathead catfish can be caught," Sindt said. "They're abundant throughout that entire stretch. Flathead catfish like hanging around log jams and deep holes behind the current breaks behind trees. They let the current bring food to them, so they don't have to chase it down."
He continued, "Early June is a good time to catch them. Flathead catfish are feeding heavily. I've already seen lots of reports from anglers doing well fishing. Once you get into later this month and into July, that's when fathead catfish spawn, and fishing can be a little bit trickier. But then it usually picks up in early August or September in the Minnesota River. They're an important fish that a lot of anglers care about, so that's part of my job is monitoring the fish population and making decisions that help sustain a healthy fish population."
There is a possession limit of two, and only one can be larger than 24 inches long. For the last few years, the DNR has monitored the abundance and the size of the fish, using hoop nets, which commercial fishermen use.
"We typically do sampling in July with 200 plus hoop nets over a couple of weeks. Then we use an average per net, and then size and tag fish to see how fast they grow and where they're moving," Sindt said
The DNR also implanted 15 catfish in 2018 with acoustic transmitters, which shows the fish location and the time to track large scale movements.
"Thirteen fish are still out there," Sindt said. "One was harvested, the other one we believe died. Five of the fish migrate 200 miles into the Mississippi, where they winter and then move back to where they spawn in the Minnesota."