On Wednesday, Nov. 10, Augsburg junior Joe Palmer started his season with a thunderous bang.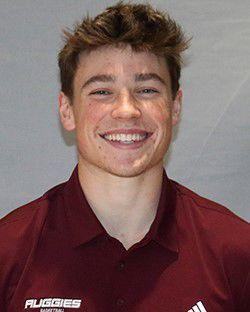 During a 25-point night in a 92-74 victory against Crown College, the 2019 Faribault High School graduate posted what might end up being one of the highlights of the season with a booming dunk over a helpless Crown defender. The highlight of the play was posted on the Augsburg men's basketball Twitter feed and received 41 retweets and 184 likes as of Tuesday afternoon.
The video was also tweeted by Overtime, where it received an additional 53 retweets and 287 likes.
That highlight was just part of an explosive debut for Palmer, who poured in a team-high 25 points in the win. He played a team-high 38 minutes, made 10 of 15 field goals and finished 4 -for-5 from the free throw line.
The guard also hauled in a team-high 10 rebounds and swiped a team-high four steals, in addition to dishing out three assists.
Augsburg is scheduled to play again Wednesday night at home against the University of Wisconsin-La Crosse.
Richards racks up kills, digs for Mavericks
In the final game of the season for the Minnesota State, Mankato volleyball team, freshman Toryn Richards had one of her best matches of the season.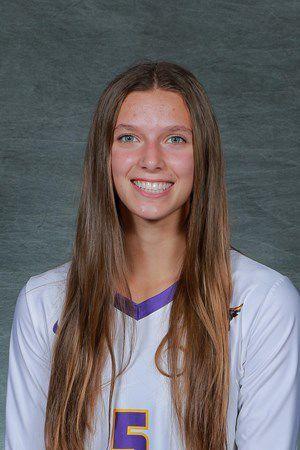 Richards — a 2021 Waterville-Elysian-Morristown graduate — racked up a team-high 10 kills to go with 10 digs in a sweep of the University of Mary on Saturday night. That capped off a strong close to her first season of collegiate volleyball, during which the freshman earned more and more playing time.
In a sweep of Minnesota State, Moorhead on Nov. 5, Richards racked up 12 kills, 10 digs, a pair of block assists and an ace. Two days later in a five-set loss against Northern State, Richards recorded a season-high 15 kills with seven digs, two aces, two assists and a solo block.
For the season, Richards tallied 73 kills and 68 digs in 39 sets played, with 47 kills and 41 digs in her final five matches of the campaign.
As a team, the Mavericks finished 14-14 and 9-11 in the Northern Sun Intercollegiate Conference, but did not qualify for the conference tournament.
Evenstad breaks into starting rotation
Another freshman establishing herself as a major player is Payton Evenstad, who's started to operate as the primary setter for the East Carolina volleyball team.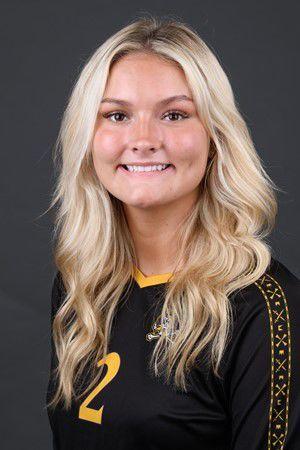 The 2021 Faribault High School graduate has recorded double-digit assists in each of her last 11 matches and notched at least 20 assists in seven of those contests.
In only 58 sets played so far this season, Evenstad has racked up a total 283 assists, good for an average of 4.88 per set, which ranks as the best mark for the Pirates. She's also notched 18 aces (second on the team) and tallied 104 digs (sixth on the team).
So far this season, East Carolina is 9-16 overall and 5-11 in the American Athletic Conference.
The Pirates have four matches remaining in the regular season, starting with Friday's home match against Tulsa and Sunday's home match against Wichita State. Both are available to stream via ESPN+.