The train continues to run undeterred for the Faribault boys soccer program.
After five consecutive winning seasons overall and in the Big 9 Conference, the Falcons appear poised to stretch that streak to six consecutive years.
The secret sauce for the winning recipe? Balance.
"Honestly that's always been one of the strengths that we've had — having that nice blend of youth and experience going into these things," Faribault coach Brendan Cox said. "We'll play some teams in the Big 9 where they're entire varsity team is 75% seniors and a few juniors. Us being able to have that consistent flow where we can maintain a nice balance of experience and talent as we go through, so there's not two to three years of really strong teams and then you dip a year because you don't have any experience."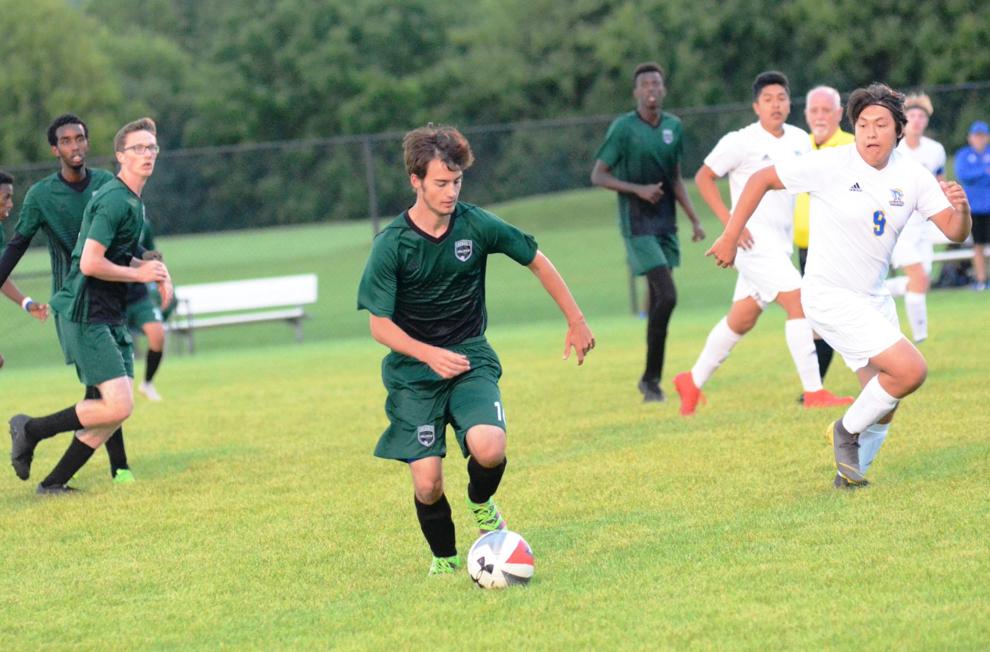 Faribault will have to grapple with replacing its three leading scorers from a year ago, but Cox is confident both in the returning players from last year, as well as some underclassmen ready to make the jump from scoring junior varsity goals to repeating the task in the night's main event.
Overall, the Falcons will graduate eight players from last year's team, but bring back five rising seniors (Alex Sullivan, Isaac Caron, Tyler Boyd, Luke Vinar and Blake Vinar) from last year's varsity squad.
That's in addition six varsity-experienced rising juniors (Abdulmajid Said, Faustino Pimentel, Luis Martinez, Eddie Solis, Thoeun Samai and Henry Shonebaum), plus a rising sophomore (Aaron Richter) and a rising freshman (Christian Trujillo) that all played significant varsity minutes a year ago.
This level of balance and depth in every class has been consistent since the start of this recent run of success.
"The success of the varsity team at the high school level has really kind of piqued the interest of a lot of the underclassmen," Cox said. "The overall culture that we have here, too, has been good, and just in general we're getting the game developed more. We have kids coming in and the level of competition is really there.
"Years ago kids were coming in and things were almost predetermined at times," Cox continued. "The last few years we've really been able to look at where the best combinations are to bring us success, and that in turn has helped the kids to grow because we have new ways of challenging them to realize their potential."
The challenge this year for the Falcons will be translating that continued regular-season success into postseason triumph. In each of the last two seasons Faribault suffered 2-1 defeats in its first game of the Section 2A playoffs — first against Northfield in 2018 and then against Worthington in 2019.