In the Faribault Daily News coverage area, the past 12 months featured plenty upwards, downwards and sideways turns.
For some teams, those collective highs included section and conference championships. For others, those included potential experiences and history left on the table due to previously unforeseen circumstances. Individually, local athletes also flashed their potential at the state level and committed to continue their athletic careers in college.
Listed below are 10 brief summations of the most memorable stories from 2020, listed in chronological order, with links to the full stories provided at the end of each blurb.
Emeralds sweep section meet again
Another year, another sweep for the Faribault dance team.
For the second season in a row, the Emeralds danced their way out of the Section 1AA championships with both the kick and jazz section titles, and into another double-feature performance at the state championships.
It will be the program's 29th consecutive appearance at state.
"We did great," Emeralds head coach Lisa Dahl said. "The girls couldn't have danced any better, and we're so excited to go back to state."
In the jazz competition, the Emeralds finished with 576 points out of a possible 800. Faribault finished just ahead of Simley, which finished in second with 573 points. Austin placed third with 564 points.
The Emeralds earned 647 out of 800 points in the high kick competition, just ahead of Austin, which placed second with a score of 644. Simley finished in third with 583 points.
You can read the full story from Faribault's section title winning performances here.
WEM boys basketball finishes undefeated in Gopher Conference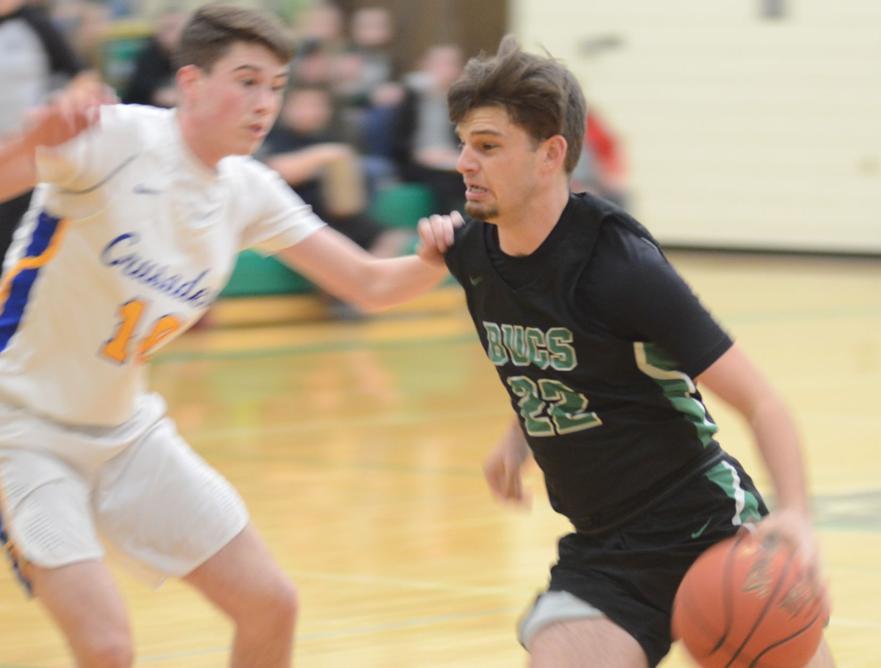 The Waterville-Elysian-Morristown boys basketball team found itself trailing by two points with just 3.7 seconds left in its game Feb. 11 against Blooming Prairie in Waterville, but the Buccaneers drove the length of the court and Grant McBroom hit a buzzer-beating 3-pointer to lift WEM to a dramatic 53-52 win.
The senior tallied a team-high 21 points in the game, including his game-winning 3-pointer and a pair of other threes. Domanik Paulson scored 15 points, while Zack Sticken drained four 3-pointers to finish with 12 points.
A Blooming Prairie win would have pulled the Blossoms even with the Bucs in the loss column in Gopher Conference play. Instead, the Blossoms dropped to 17-3 after the loss and fell to 8-2 in the Gopher Conference, while the Bucs (ranked No. 5 in Class A) improved to 21-1 overall and are now 12-0 in the conference standings. W-E-M cruised to wins in its final two remaining conference games to claim an outright conference championship.
McDonough qualifies for state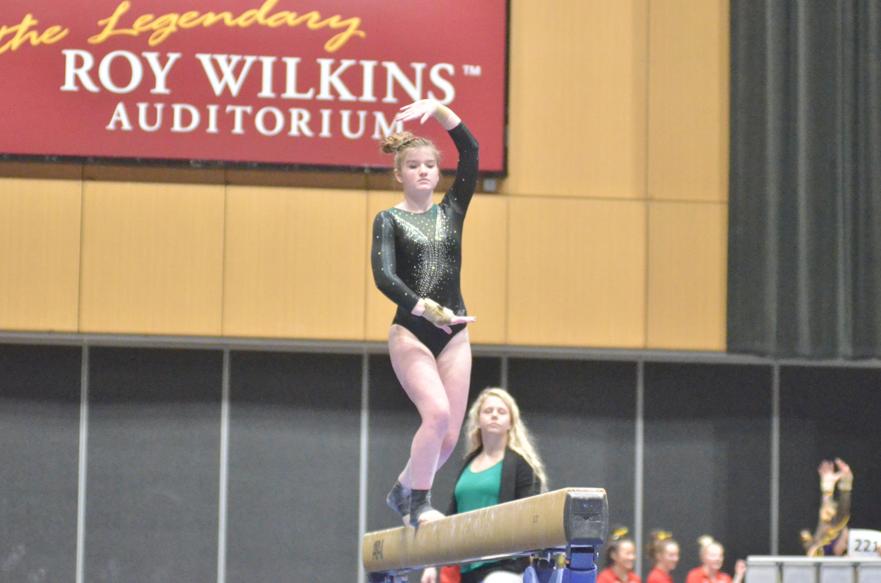 Faribault gymnast Lauren McDonough placed first on beam with a score of 9.45, qualifying her for the state gymnastics meet.
The Falcons finished the night competing on the beam, and were the very last team to perform. All other events were competed by that point, which meant all eyes were on McDonough to see if she could qualify for state for the second year in a row.
"It's safe to say that everyone in the gym was watching Lauren during her beam routine," Faribault coach Larissa Rasmussen. "Amazingly, she overcame the immense pressure and stuck her routine, scoring her all-time highest beam score and beating out everyone else in the section on that event. The entire team broke out in tears afterward, both happy for Lauren and sad that the season is over."
You can read the full story from Faribault's section competition here.
Oathoudt claims 3rd at state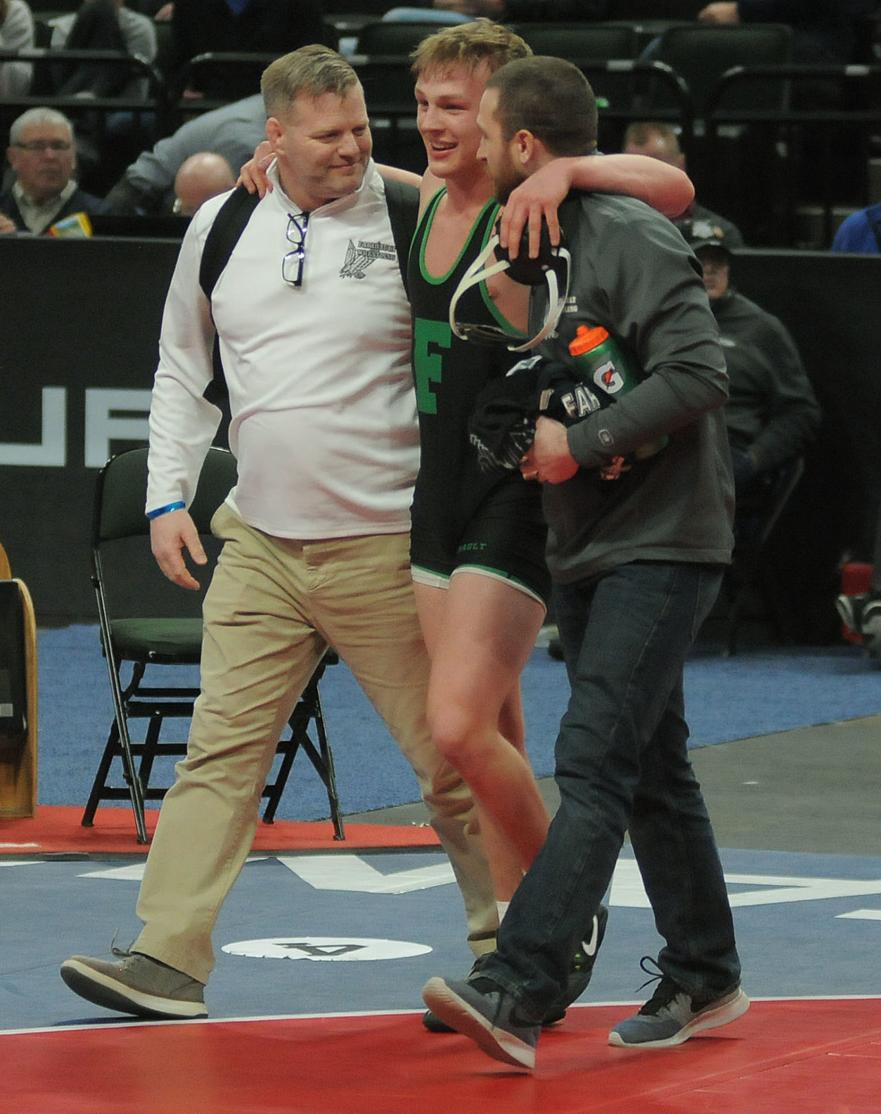 Faribault senior Josh Oathoudt has a third-place finish he can be proud of now.
The Falcons 170-pounder capped off his career Saturday with a third-place finish at the Class 3A state individual wrestling meet at Xcel Energy Center in St. Paul.
It comes just a year after Oathoudt looked dejected following a third-place finish at the Section 1AAA meet and failed to make the state tournament for a second consecutive year after he earned a spot as a freshman.
"It's a dream come true honestly," Oathoudt said. "I wanted to get the podium and I won third, that's awesome."
You can read the full story of Oathoudt's trip to the podium here.
WEM girls basketball has state trip cut short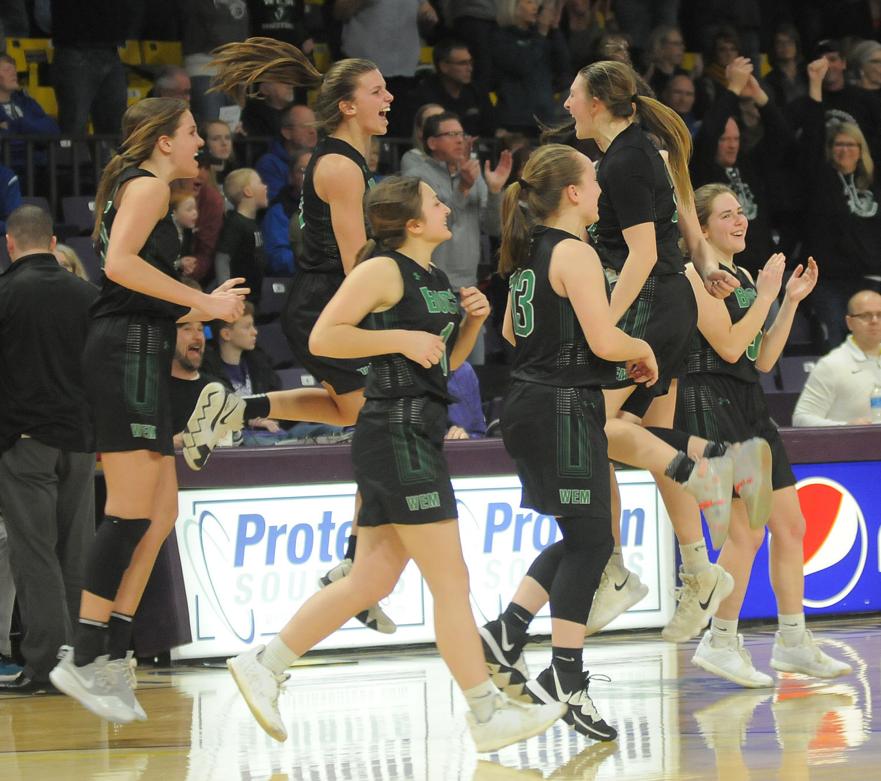 Walking out of the hotel and toward the bus, Ty Kaus' mind was focused on how his Waterville-Elysian-Morristown girls basketball team might topple top-seeded Minneota on March 13 in the Class A semifinals.
That's when his phone started buzzing with the name of WEM Activities Director Jeff Boran flashing on the screen.
Boran's news that the Minnesota State High School League was canceling the remainder of the state girls basketball tournament, as well all subsequent boys basketball games, stopped Kaus in his tracks. That caught the attention of his players.
"We were just talking about how excited we were for the day and we were talking about what we're going to do during the game," senior Trista Hering said. "Our coach, I think he said something along the lines of, 'Are you kidding me?' We all looked at each other and were in shock. We knew and expected what was going to come out of his mouth after he said those words. He got off the phone and he was basically just like — I can't even remember because I'm still in shock. It just sucks."
The decision halted the program's first appearance in the state tournament, a day after WEM topped Heritage Christian Academy in the quarterfinals.
You can read the full story of WEM's reaction to their state tournament trip ending early here.
Gopher Conference adds 4 new schools
Gopher Conference members voted May 6 to accept the applications of four new members to join the conference for the 2021-22 school year.
The additions include Kenyon-Wanamingo, Triton, Randolph and Janesville-Waldorf-Pemberton.
Randolph and J-W-P were former members of the league while Kenyon-Wanamingo and Triton, which is located in Dodge Center, will move from the Hiawatha Valley League. Randolph will shift from the Southeast Conference and J-W-P from the Valley Conference.
You can catch up on the details on what led to the Gopher Conference's expansion here.
Larson commits to swim at soon-to-be D1 St. Thomas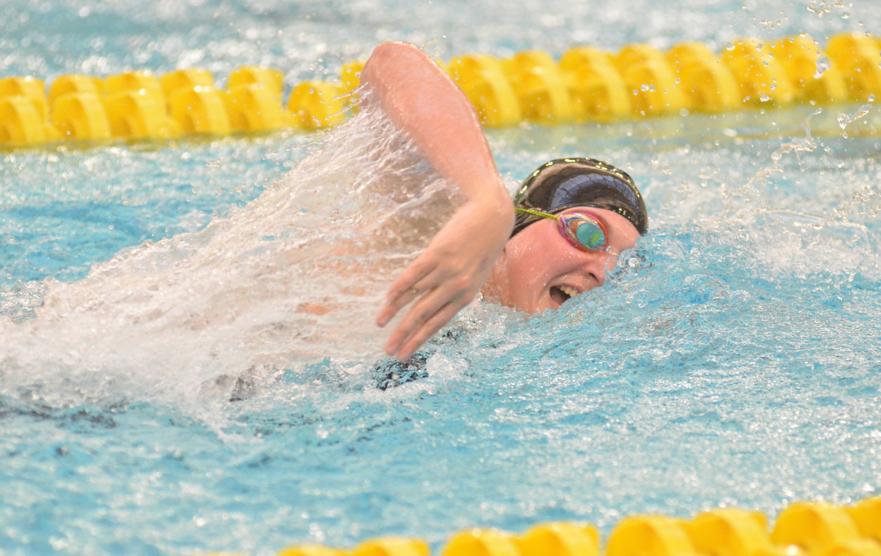 Abby Larson's initial visit to St. Thomas in August was built more out of due diligence than a dying interest to become a Tommie.
It turns out, however, that due diligence was necessary, as Larson — a senior at Bethlehem Academy that swims for Faribault High School — quickly started to envision herself attending school at the St. Paul campus and competing as part of the women's swimming and diving program.
"Initially I wasn't really thinking St. Thomas," Larson said. "I was like, 'Oh, it's too close to home,' but after being there and speaking the the assistant coach, Beth (Schaffer), and talking with her about the culture of the team and about their academics, I was like, 'This is a place I could see myself at.'"
You can read about the rest of Larson's decision here.
Falcons claim 3rd in Section 1-4A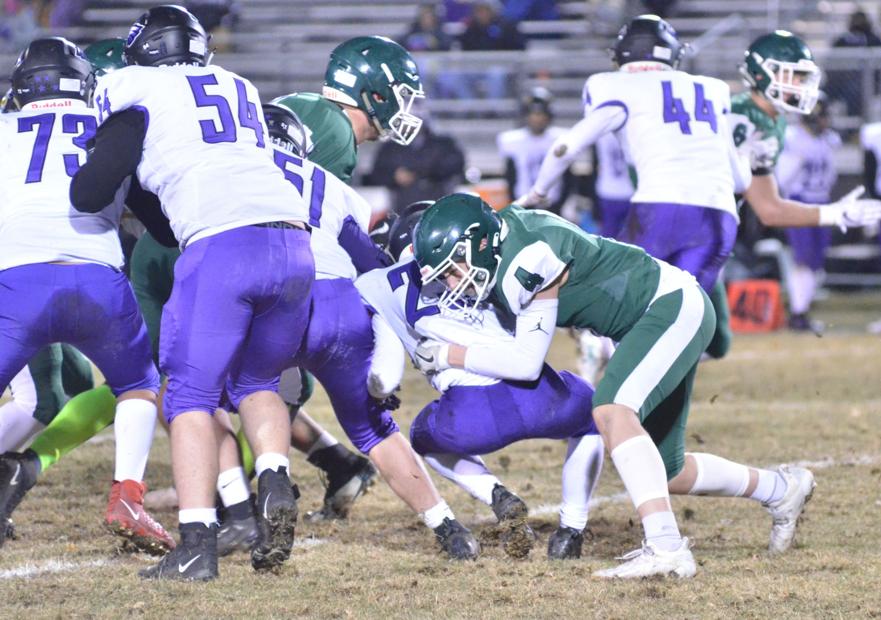 Moments before a fourth-and-goal play for Red Wing, Faribault senior linebacker John Palmer glanced back at the scoreboard and came to the startling realization there were less than five minutes remaining in his high school football career.
After he and the Falcons forced an incompletion, Palmer paced the sidelines telling assistant coaches and teammates he wanted Faribault to call an offensive play out of its heavy package, so he could jump into the offense as a tight end for at least one more play.
In the end, Palmer found his way back onto the field for two final kneel downs as Faribault finished off a 26-6 victory against Red Wing in the de-facto third-place game for Section 1-4A in the only postseason contest the Falcons will be able to play this year.
"We're one of the only teams that got to play all seven games," Palmer said. "A lot of other teams only got to play like three or four and we're very fortunate. We kept our masks on and followed the COVID rules."
You can read the rest of the details about Faribault's season-ending win against Red Wing here.
WEM volleyball caps season with win in unofficial state championship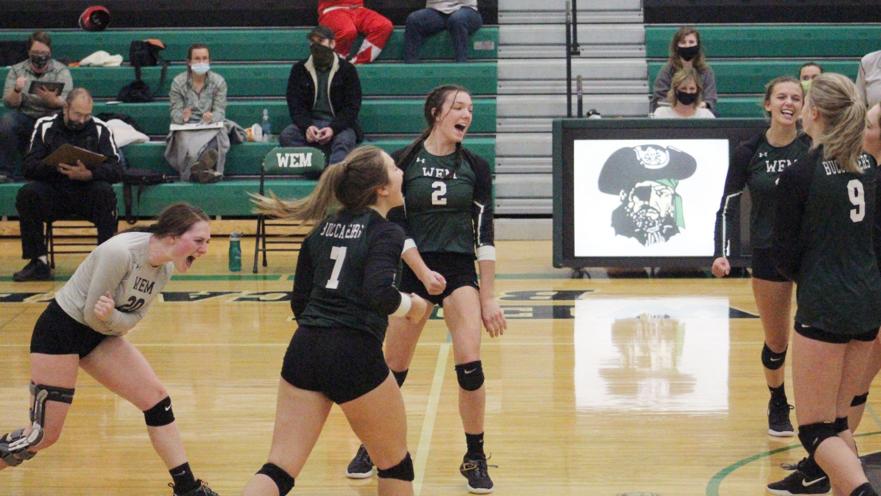 It may not be the state tournament, but for Waterville-Elysian-Morristown volleyball team it was the best ending to an abbreviated season.
W-E-M ended its season Nov. 20 with its best victory yet — a 3-1 (25-20, 20-25, 25-19, 25-15) victory against previously Class A No. 1 Minneota.
In a rematch of last year's Class A state final, W-E-M may have won "just" a regular season match, but it was much more than that. Ranked No. 1 and 2 all season, the win flipped the two teams in the final rankings. The Buccaneers moved up to No. 1 and finished the season 11-0 overall. The Vikings (12-1) fell to No. 2 after losing their first regulation-length match to a Class A opponent since the 2017 state finals.
For the seniors, going out with a statement win over back-to-back Class A champion Minneota and moving up to No. 1 in the Class A rankings was the best reward for this season.
"I think it was the best game I've ever played with these girls," senior Toryn Richards said. "It is definitely one game I'm going to remember for the rest of my life."
You can read the rest of the story from W-E-M's win against Minneota here.
Evenstad commits to play volleyball at ECU
In the end, Payton Evenstad circled back to square one.
After de-committing from playing volleyball at the University of San Diego, the first coach to ever recruit Evenstad — a senior at Faribault High School — reached out with an intriguing proposition.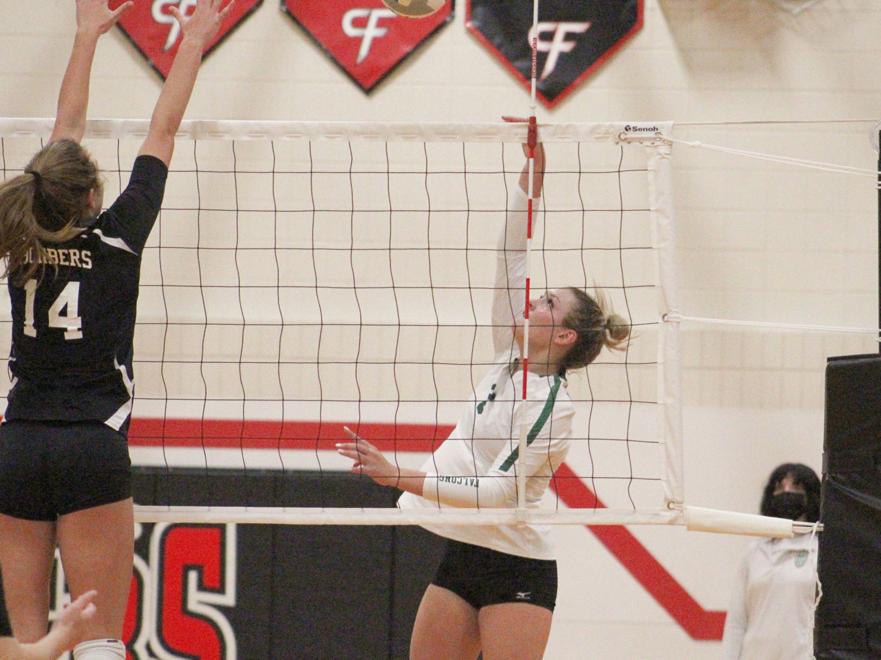 Arturo Rivera, who first contacted Evenstad when he was with Wake Forest University, heard Evenstad was looking for a new school and gauged her interest in playing at East Carolina University in Greenville, North Carolina, where Rivera is now the assistant coach. About two months later in November, Evenstad signed her National Letter of Intent to become a Pirate next fall.
"He was the first coach I ever talked to when I realized I wanted to go play Division I volleyball," Evenstad said. "He reached out to me when he was at Wake Forest, and I was very young then, probably like early 15s year. I was just getting used to the whole process. He reached out to me from ECU earlier this year in like August or September and said, 'Hey, I'm now at ECU and I heard that you might be looking around for somewhere else to go.'"
You can read the rest of the story about Evenstad's Division I commitment here.