When Devin Lockerby started trimming his list of potential college destinations to continue his football career, North Dakota State certainly possessed a number of built-in advantages.
The rising senior at Faribault High School was choosing between a handful of Division I Football Championship Series (FCS) programs, and, well, the Bison have a lot going for them.
A 37-game win streak from 2017-2019. Eight national championships from 2011-2019. The institution where both of Lockerby's parents, Sarah and Saul, received their college degrees, and the program Lockerby followed most fervently every fall.
Those slew of factors weren't enough for Lockerby to fully commit, however. What sealed his decision to sign on with North Dakota State to play football after high school were the conversations with current players for the Bison.
"Just how much of a family they are," Lockerby said. "Not just a team, but a family. For me, it's going to be four hours away and far away from home. Really saying that these guys are going to bring you in and be family for the next four, four and a half years. That's what really kind of pulled me in."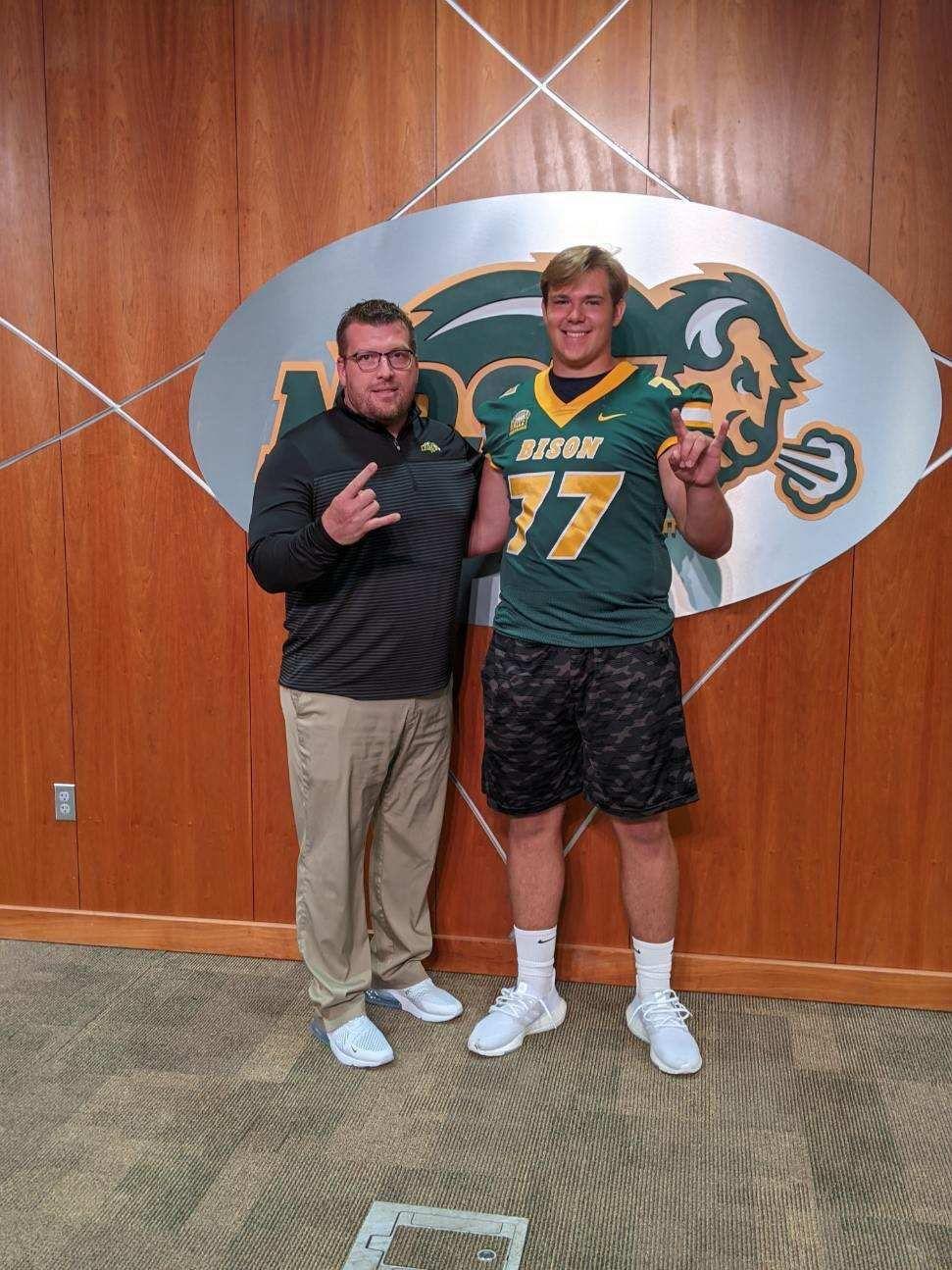 North Dakota State is coming off a relative down season, in which it finished 6-2 during a spring season before losing 24-20 against second-seeded Sam Houston State in the NCAA quarterfinal. The Bison's presumed quarterback, Trey Lance, was unable to play once the season shifted to a spring format since he was preparing for the NFL Draft, during which he was picked third overall by the San Francisco 49ers.
Lockerby committed to North Dakota State in favor of offers from North Dakota, South Dakota and St. Thomas. The 6-foot-4, 300-pound offensive lineman that was a Big Southeast All-District selection in 2020 said he expects to redshirt his first season in Fargo, but waiting an extra year to strap on the green and gold is far from a problem.
"Both my parents went there, so it's always been a dream to play for NDSU," Lockerby said. "I've watched them basically all my life.
"Why not play for one of the best programs in Division I football?"
That dream started to transfer into an attainable goal when he attended an individual football camp in Fargo the summer before his sophomore high school season.
Not only did Lockerby hold his own against the talent on the field, he was going up against players two years older than he was.
"I practiced with some of the seniors that were out there," Lockerby said. "Having that O-line coach trying to help me out sent the message, 'Hey, they're interested in me right now,' so I had to keep working hard."
That hard work manifested itself into an official scholarship offer from North Dakota State on June 27. Less than a week later — after that FaceTime call with his future teammates — Lockerby decided there was no use in drawing the process out any further.
Even nearly three weeks after he made his commitment, Lockerby said it still feels surreal to think about taking the field for the team he grew up cheering for.
"It's still a little weird, to be honest," Lockerby said. "It's truly — I don't know. I'm still at a loss for words for it, really."